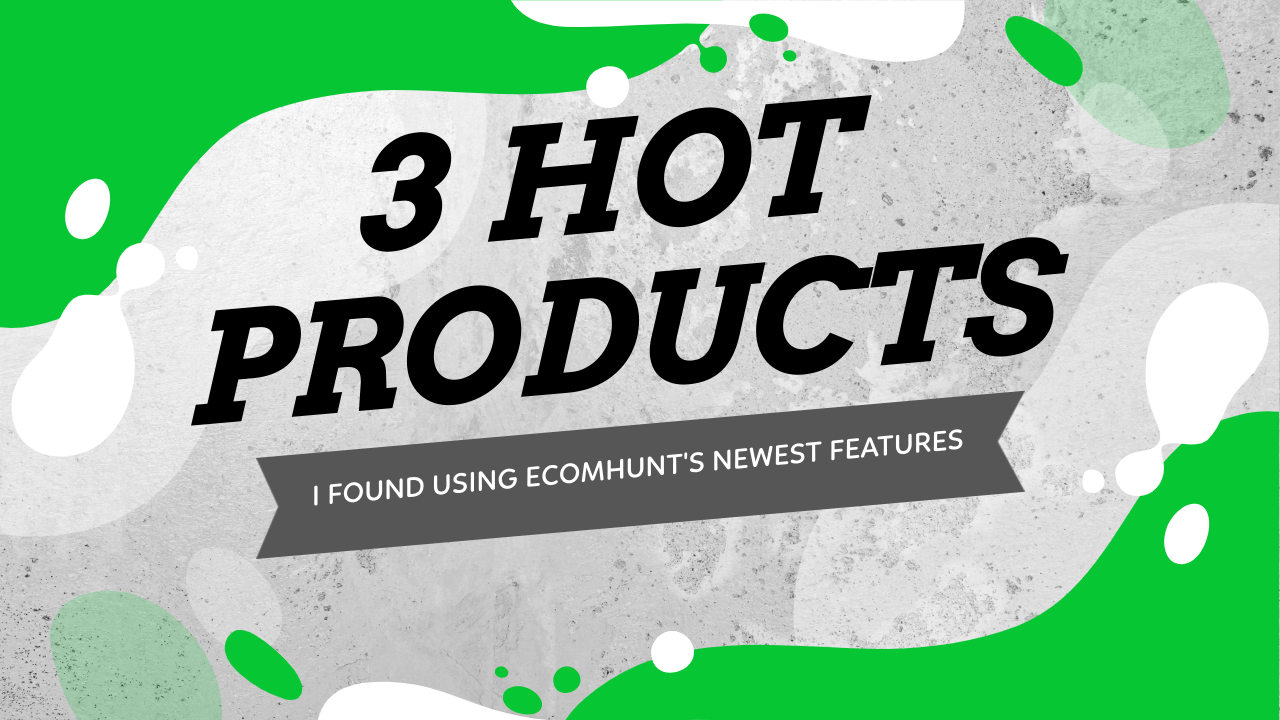 In this week's article, I decided to remind you about Ecomhunt's amazing tools & features that are here to help you make more sales and save a lot of time in the process.
For that, I have found 3 trending products with the help of Ecomhunt LIVE, Ecomhunt Lucky, and our newest feature Ecomhunt Adam. On top of that, I will also give you targeting suggestions for each product, sale strategy, and general tips to help you make the most out of these products.
I also show my own method of searching for products using these 3 features so make sure to check it out to not miss a thing!
Enjoy.

1. Magnetic Beer Bottle Opener – Ecomhunt Adam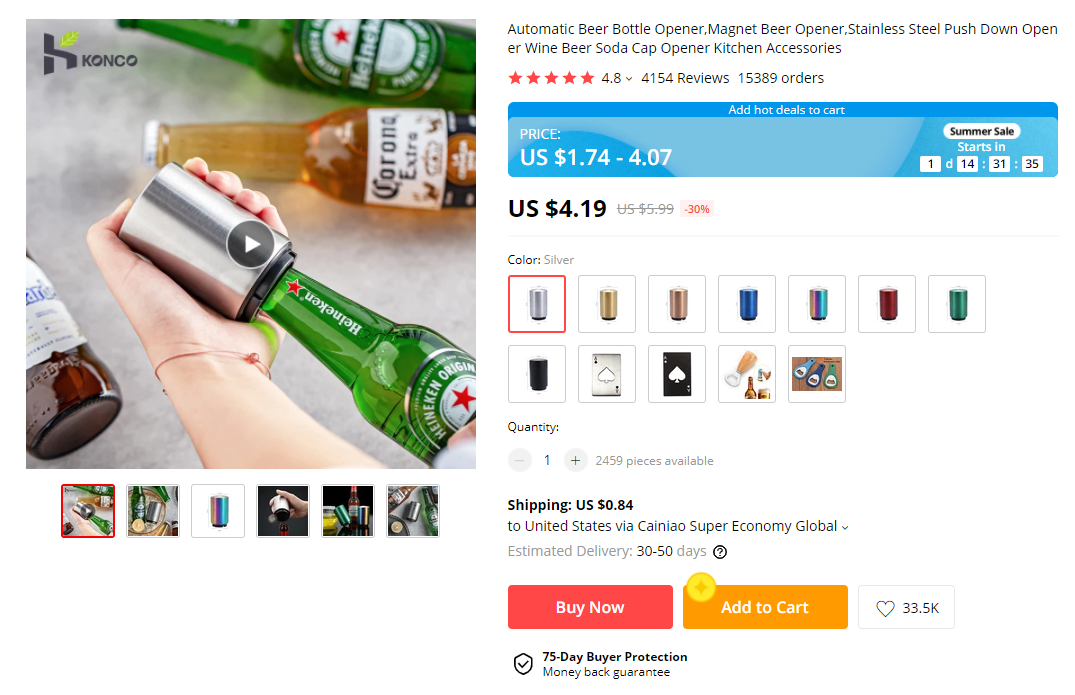 The first product on our list is this awesome magnetic beer opener found using Ecomhunt Adam. There's nothing better than an ice cold beer in hot Summer days so when this product was shown on Adam's feed, I just had to pick it up and recommend it for you guys.
This product doesn't really solve a problem but it does have that WOW effect which will make anyone on Facebook to stop scrolling. All you have to do is to create a good video ad around this product and your ad will definitely blow up. Fortunately for you, you can find plenty of pictures and an amazing video you can use to create some stunning looking ads.
This product was found on Adam simply by doing a random search with only one active filter which says that the product must have at least 20 daily orders: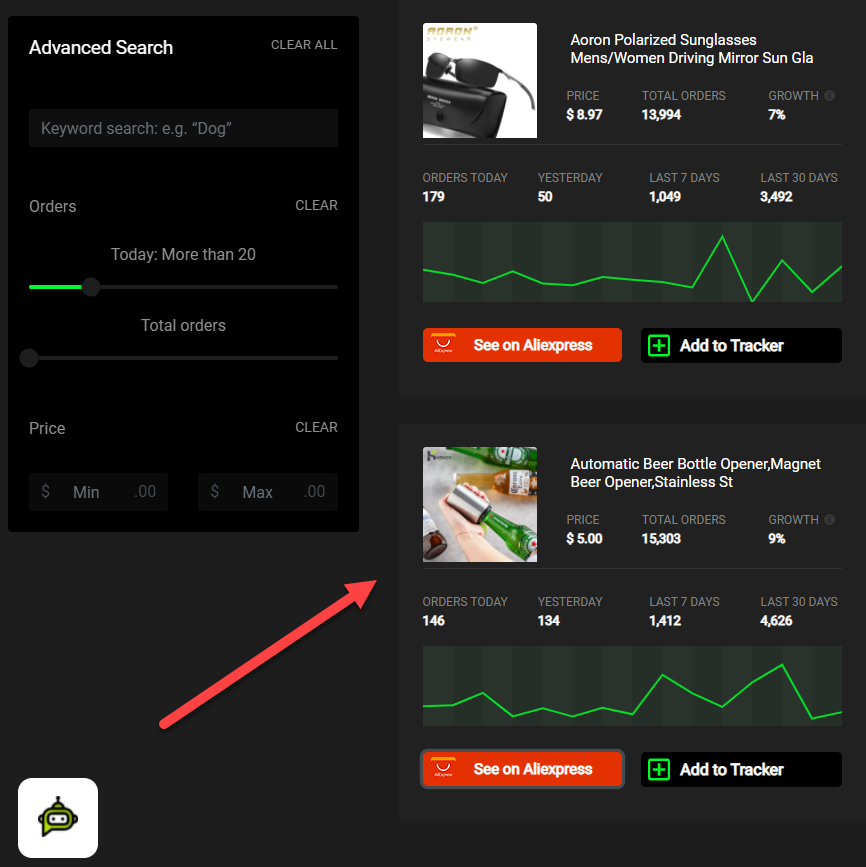 This is my favorite way of searching for products on Adam because you can never know which product Adam will recommend you to sell. This beer opener is getting more than 100 daily orders and people are absolutely LOVING it!
Selling Strategy:
You can try selling a single unit for $19.99 or $24.99 + Free Shipping and offering quantity discounts. If you sell one piece for $19.99, you can try selling 2 pieces for $29.99 and 3 pieces for $39.99. If you market this product correctly, you will have no problem selling for these prices.
This is the kind of products that can suddenly go viral or at least convert at a much lower price than average, so you still have a chance to make some profit even when the margins are pretty low.
Targeting: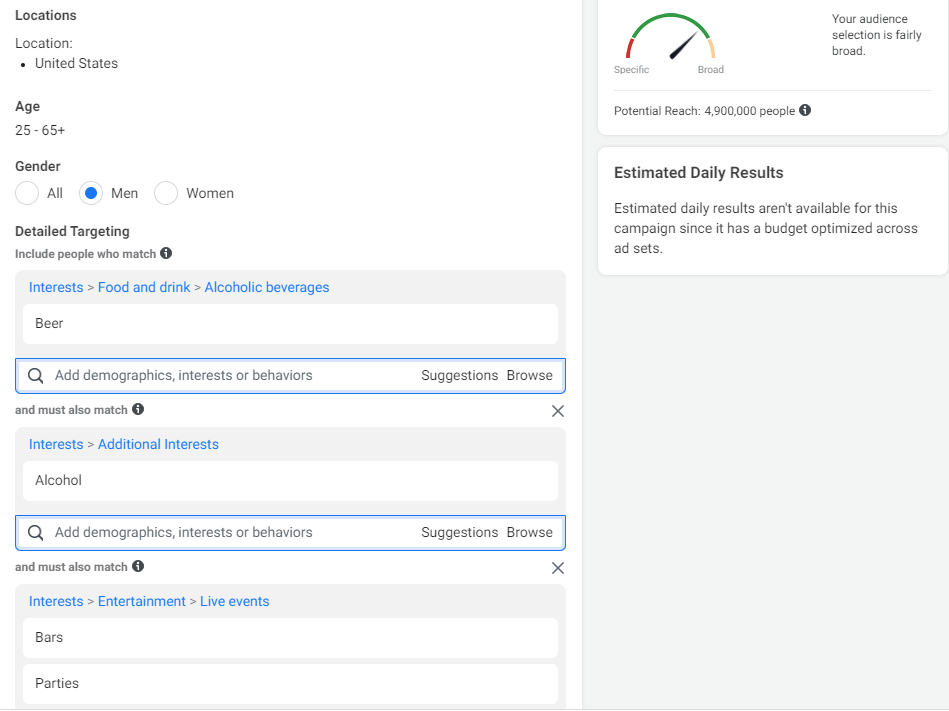 The first option you can try is using the regular alcohol related interests like Beer, Alcohol, and combine it with interests like Parties/Bars to get those who really like to drink. This is also a cool mancave accessory so feel free to add a few mancave related interests to the mix.
Targeting suggestion #2: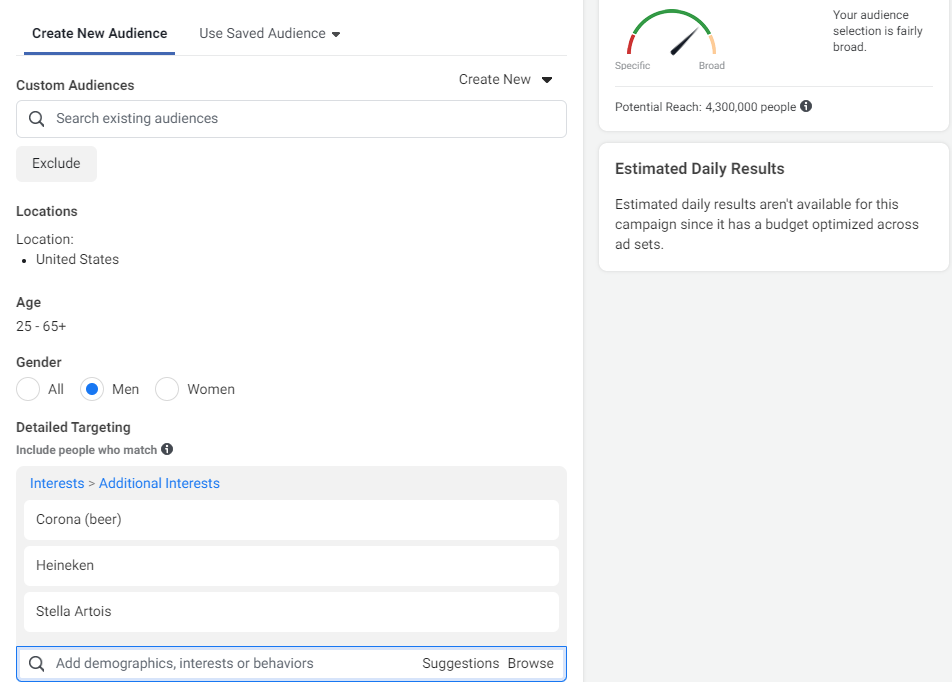 This one is what I call going by the book – A few popular beer brand interests mixed up and Facebook will definitely find the right audience for you. You can put all these in a single layer or even layer it down to find the "hardcore" beer drinkers ?
2. Inflatable Car Mattress – Ecomhunt LIVE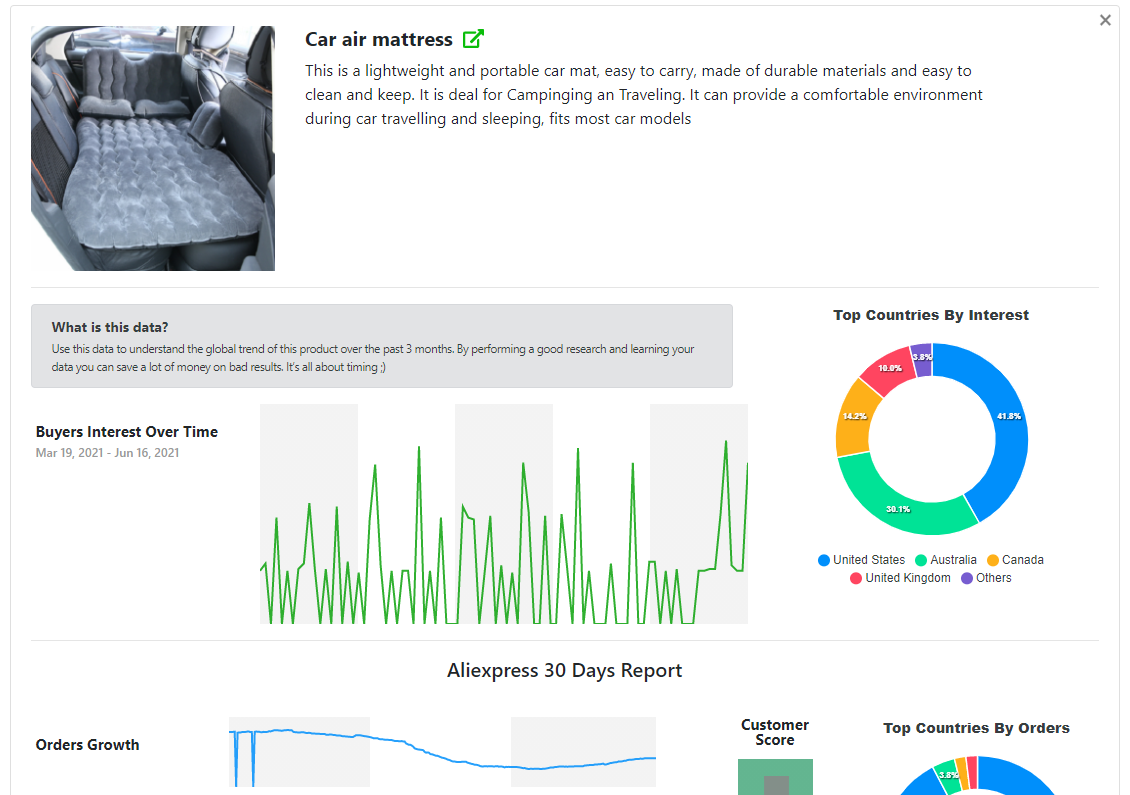 The second product on our list is this inflatable car mattress found on Ecomhunt LIVE. I think this is the perfect road trip/camping product which allows one person or a couple to rest in their car without a need to carry and setup a tent.
The aliexpress link I gave you is for a collection of all the available car mattresses just to show you the variety available on Aliexpress. And the best thing about this product is the profit margins which are HUGE!
The average price of the mattresses on Aliexpress is about $35 and we can easily flip them on our stores for $59.99~$69.99, or even $79.99. This is a great profit margin and people will have no problem paying this sum for a such a premium looking product.
Targeting: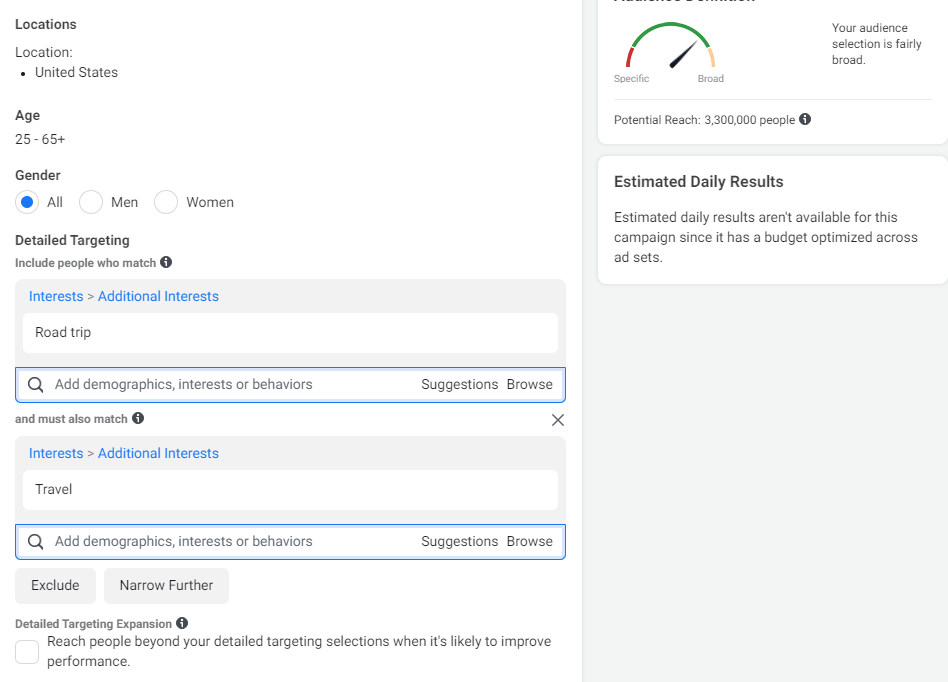 The first targeting options that comes into my mind is targeting travel related interests and preferably ones where a car is often involved. In our case, the Road Trip interest is just perfect and combining it with Travel interest is enough to get you started.
There's plenty of other travel related interests you can use so feel free to test them.
Targeting suggestion #2: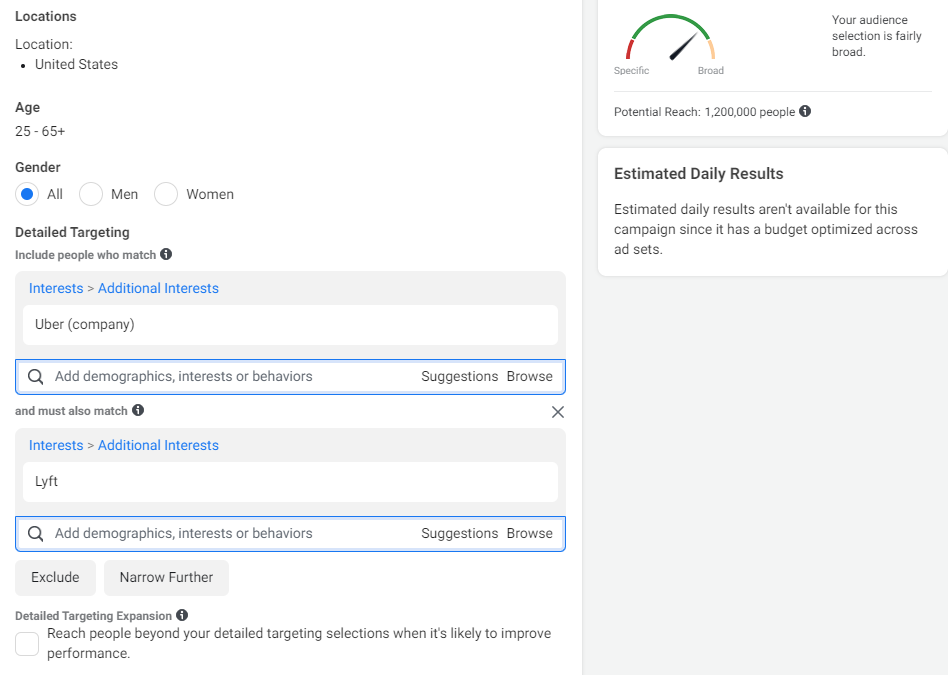 For the second targeting suggestion, I thought who might also really need this product? Maybe someone who's job is to drive all day? I think it's worth a try so for I decided to pick up drivers and for this I used interests such as Uber and Lyft.
Uber/Lyft & Taxi drivers work insane hours and also work in the night so this mattress could be a good product for them when they need to rest a bit. It will take them a few minutes to inflate our mattress and they can at least rest comfortably in their car.
Don't forget to use the data offered by Ecomhunt LIVE:

For each trending product on Ecomhunt LIVE, you get data which should help you prepare a better selling strategy. As you can see, this mattress is trending the most in the US but Australians and Canadians seem to like it as well.
So instead of targeting USA by default, you can get ahead of your competition and target Australia or Canada. This way you'll have much less competition to deal with and you may even get cheaper conversions. When every dropshipper out there is targeting USA, be smarter and target a different country!
3. Baby Water Mat – Ecomhunt LUCKY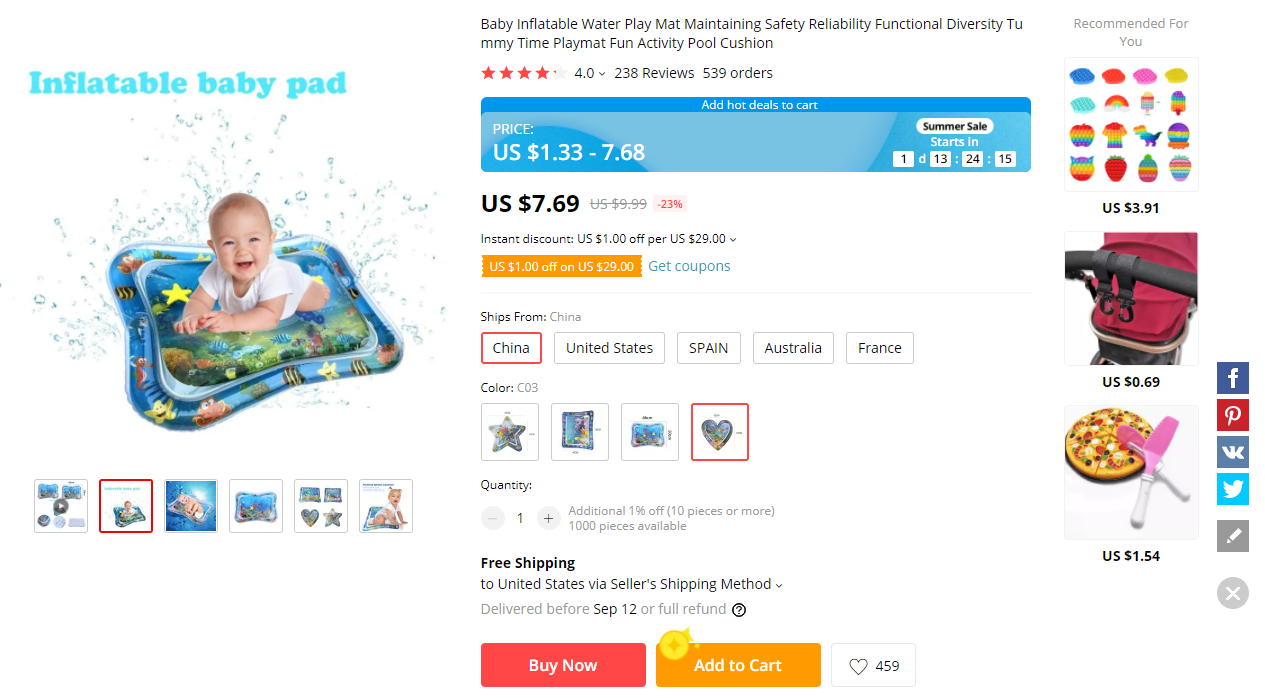 The last product on our list is this cute baby water mat found with the help of Ecomhunt Lucky. Nothing works better than a cute baby product that also helps with the development of their little ones. I'm definitely feeling lucky today because this product, if marketed correctly, is going to sell like crazy this Summer!
It's also really simple to find parents with infants on Facebook so the targeting part is going to be a walk in the park. All you have to do is to create a really good ad that shows why this product is good for their babies, and create a good product page around it.
Selling strategy: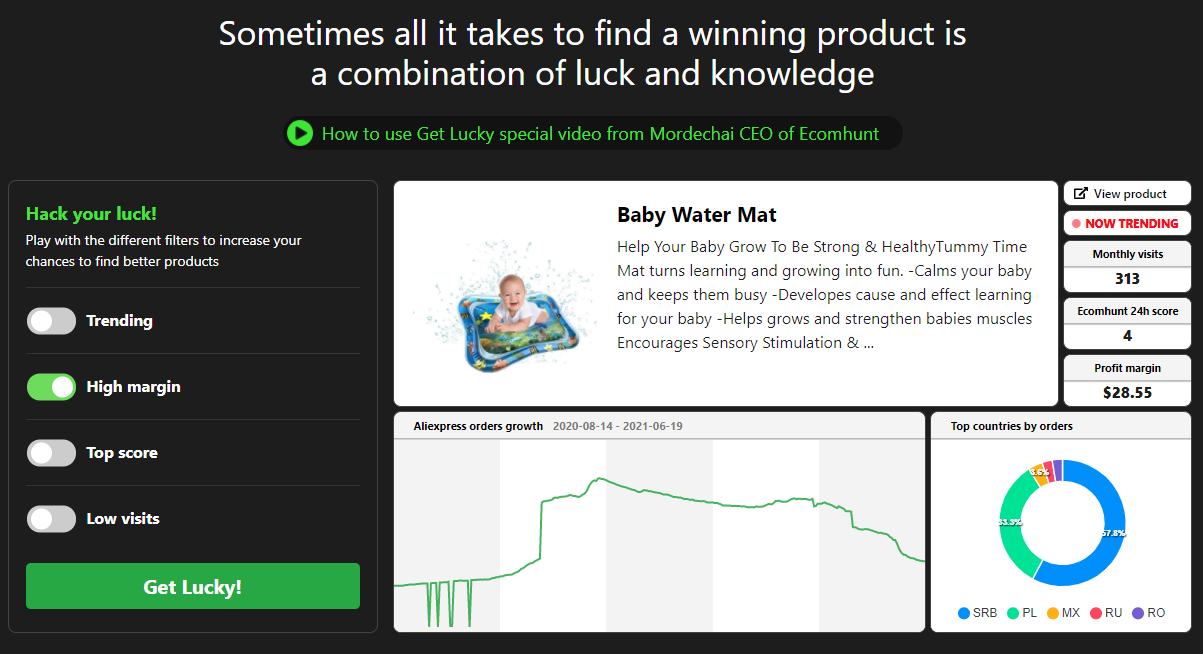 To find this product on Ecomhunt Lucky, I just left one single filter which is the high profit margin. I always like to sell product with a high profit margin because it gives me much more room to breathe under the constant rise of ad costs on Facebook.
As you can see, this product is selling really well in Poland so I would suggest targeting Poland on top of the regular countries like USA, CA,UK, etc. The price on Aliexpress is about $8 including shipping, so we can sell it for at least $29.99 or even $39.99 + Free Shipping. When it comes to baby products, parents won't care about the price as long as it helps.
I suggest selling only the square shape as it seems to be the most popular – Even on Amazon, they sell only the square shape. And don't forget about quantity discounts to increase your AOV!
Targeting: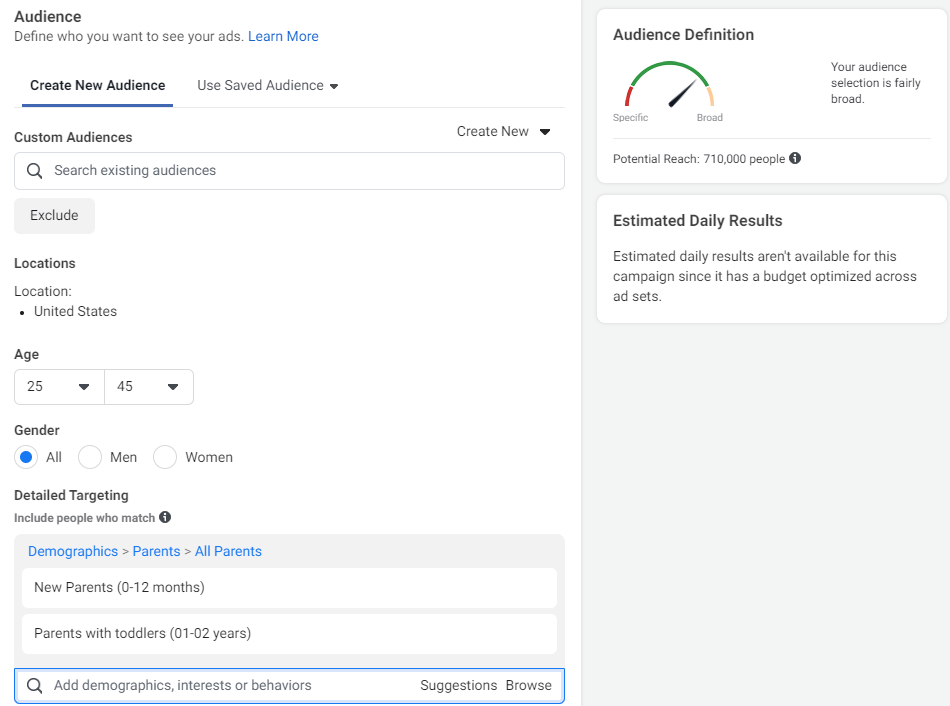 As I said, targeting parents with toddlers is really simple with Facebook – Just search for Parents interest and choose the children's age which in our case is 0 to 2 years. You can combine both interests together or test each one in a different adset. You can't get more accurate than this one.
Targeting suggestion #2: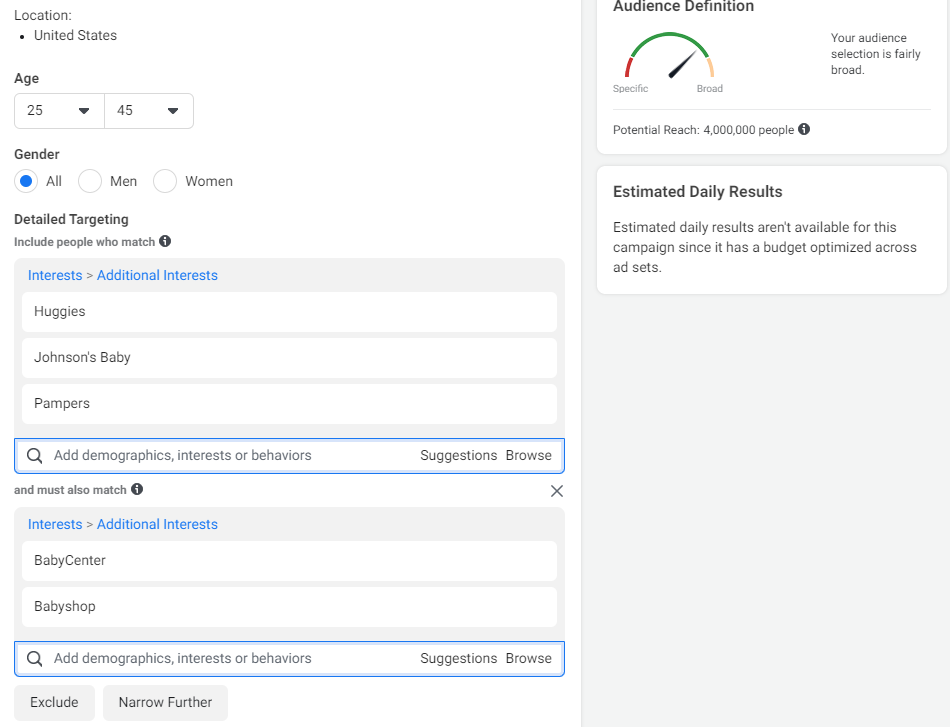 The second option is less accurate one – It's a simple combination of baby related interests but it doesn't guarantee our ad will be seen only by parents with toddlers. You can test it out but I suggest keeping the main testing budget on the Parents interests.
To Sum It Up:
And just like that, I was able to find 3 amazing HOT products in less than 15 minutes. On top of that, I also get super valuable data I can use to perfect my selling strategy and get ahead of my competition. Don't wait too much on these and test them out before other dropshippers jump on them as well!
All these amazing features & apps Ecomhunt develops are here to help you make more sales and save a lot of time in the process. These tools are all included in the Ecomhunt Pro plan so make sure to use them to find your next winner.
Good luck!
Struggling to find good products to sell? Not sure who's your target audience? Tired of losing money on products you were sure were "winners"?
Then Ecomhunt is what you need! Find hot winning products that are added daily, spy on their ads & stores and import them into your store in 1 click and Start Selling Today!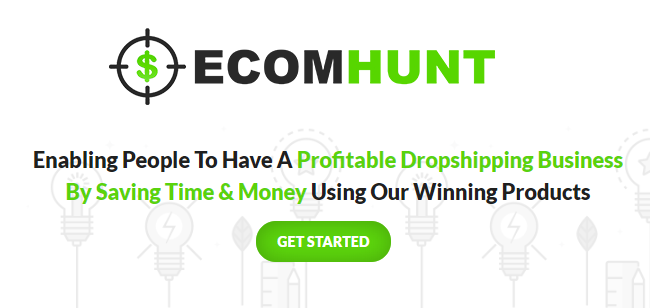 Must Read Articles: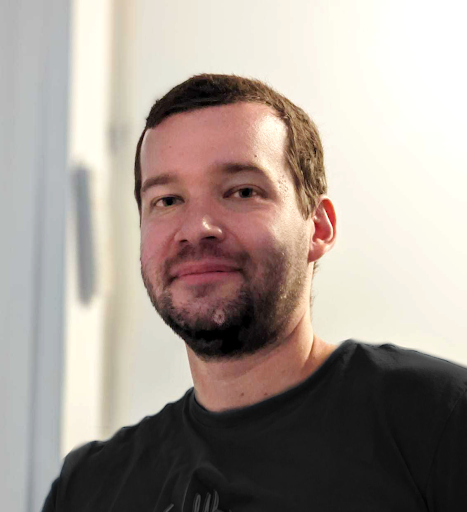 Daniel Aloni is one of the leading mentors in the Ecomhunt family. Daniel is a highly experienced Print On Demand seller with multiple 6 figures successful launches.