This week's product is the Waterproof Toilet Paper Holder.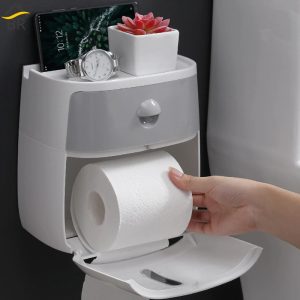 This product sells really well on aliexpress with excellent reviews. It has a clean aesthetic look which can upgrade any bathroom and for some people it solves a problem. In this post, I'll share with you my exact approach if I were to try and sell it on my store.
From ad examples to selling strategy, I got you covered 😉

1. Campaign Type & Optimization:
I begin with Website Conversion campaign optimised for Purchase. I don't care about having 0 data and the red color "warnings". I ALWAYS go with a Website conversion campaign optimised for purchases.
If your ad, targeting and product are good then you will see link clicks followed by actions on your site.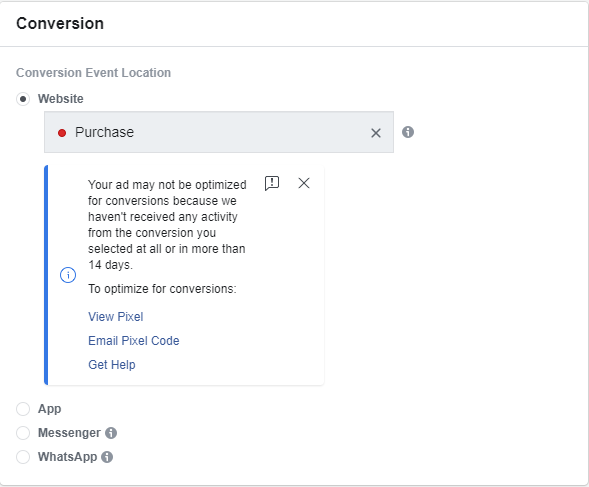 Sometimes, I may choose the "Add to Cart" optimisation and that works too(Sometimes it can even work better than purchase optimisation). Each ad account acts differently and this is something you will have to test by yourself.
Facebook tries to scare us because we're using a pixel with no data and warns us that we won't get any sales. This is their way to drive us into choosing a different optimization event to milk even more money from us. They want us to start from View Content optimization and slowly progress to Purchase optimization. And by doing that we will burn a lot of money…
And I usually go with 1 day click conversion window.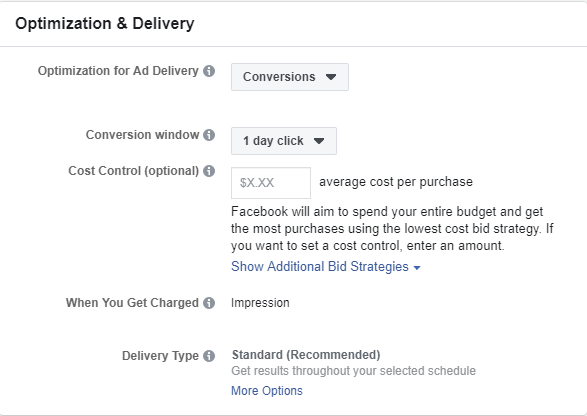 IMPORTANT NOTE:
To increase my chances, I always look for the audience who are most likely to buy. Even with a general looking product such as this one, I'll find a way to advertise it to the right audience. You will see my take on that in "Targeting & Strategy". But sometimes, going general and spending some money to let facebook understand who's your best audience is ok too.
So here's the extra step you can take before launching Website Conversion campaign:
Create a Post Engagement campaign targeting your desired countries. It can be only USA or whatever country you like – Or you can put them all together. But please, don't just target "worldwide". Go and read the 3rd point in this article to understand what I mean.
The ad will be the same both for Post Engagement and Website Conversion campaigns.
Targeting choice – Choose the people who are most likely to be interested in your product. Don't just go random!
Use a daily budget you feel good with. It can be $5 or $20 a day and let it run to collect data.
Once you have enough data, you can create custom audiences from your ad. If it's a video, you can create custom audience based on how much of the video was viewed(percentage). If it's a photo ad, you can create a custom audience of people who engaged with your ad.
You now have ready audiences which you can use to build lookalikes and later to target when running your first website conversion campaign.
I strongly advise using this method with videos because you can build audiences based on percentage watched. People who watched 75% or 95% of the video were pretty interested in the product shown. If you have enough views, the lookalike audiences you can create may be really powerful.
The budget you will have to spend also varies. It depends on the countries you target, age, gender, niche and more… Sometimes $20 will be enough and sometimes you will have to spend more. And this method doesn't guarantee that Facebook will find the right people but it's still worth a try if you have the money to spend.
2. Number of Adsets & Daily Budget:
I recommend launching 3 to 5 testing adsets per campaign. You should test out different targeting options, different audiences, different ad types and not just launch 5 identical adsets.
Recommended daily budget that I successfully use: $7~$10

I usually go with $8+ budgets.
3. Targeting & Strategy:
This is what we call a general product – Everyone who has a bathroom and uses toilet paper may find this product interesting. But I can't just target everyone because there's absolutely no chance I would sell like that.
This is why I need to be smart and target the people who will find this product not only interesting but also necessary. And if I can find a problem and solve it with this product, that will be even better!
I decided to target:
People who are into Home Improvement/Decor and interested in a renovation – My 1st choice. I went with a bunch of Home Improvemet interests and chose only the people with a fairly big household income(top 10%-25%). Looking to target the people with a bit more fancy bathrooms than the usual.
People who recently moved – They usually look for stuff to buy for their new house/apartment. Our product can be a good looking addition to their bathroom
Cat Owners – Finding a problem and solving it with our general product. Cats LOVE to play with toilet paper and this is something cat owners know too well. The mess and everything else can be easily fixed with our product.
People who are into Home Improvement/Decor and interested in a renovation: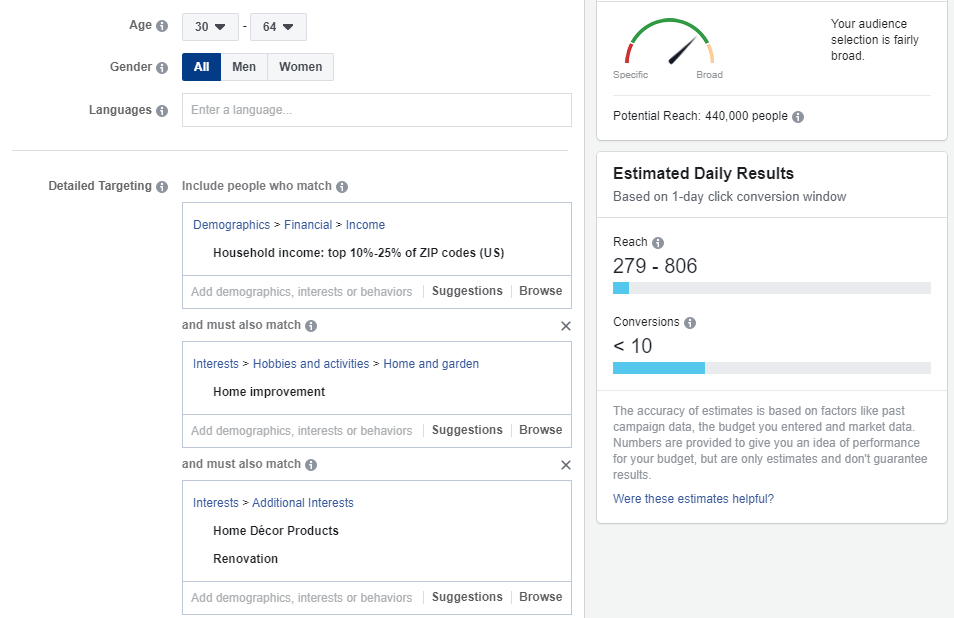 People who recently moved: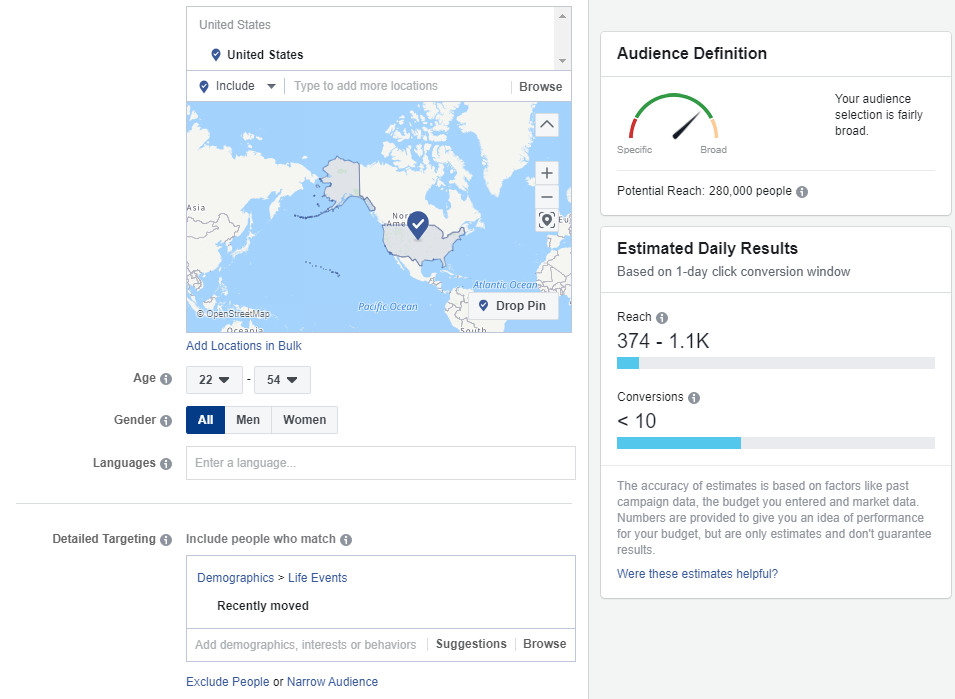 Cat Owners: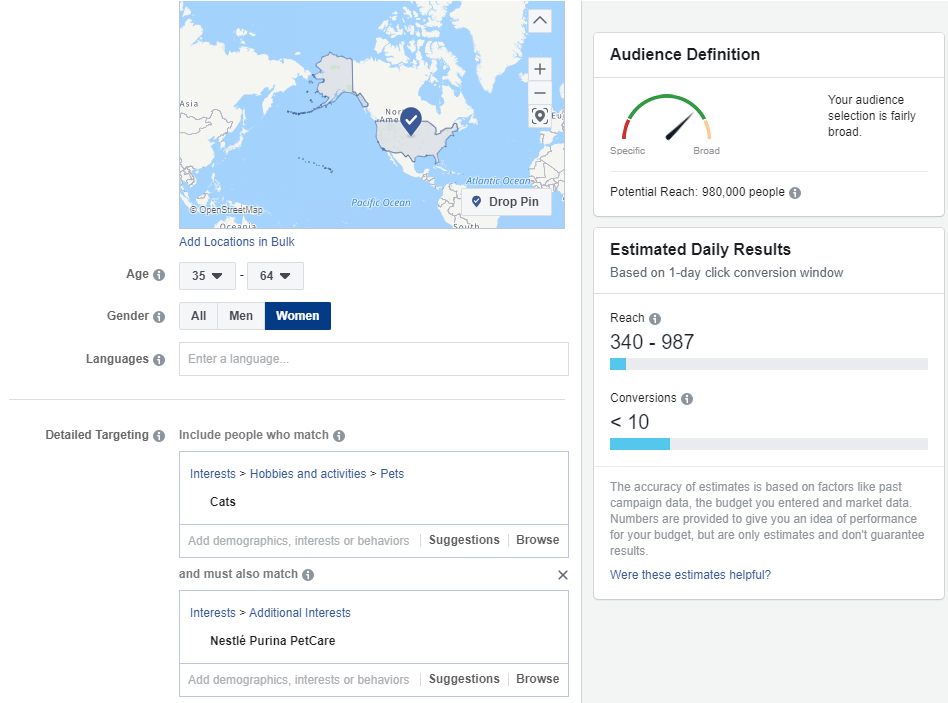 Audience Size:
I usually go with audiences starting from 100k to max 1.5 million. These sizes are ideal!
Note: These sizes are true for Facebook feed ad placements only and USA targeting.
4. Ad placements:
I usually start only with Facebook feed but sometimes I mix it up and run it also on Instagram feed. Although if I decide advertising on Instagram then I usually separate and run a new adset only for Instagram users.
It's just something I prefer doing but in both cases it should still work.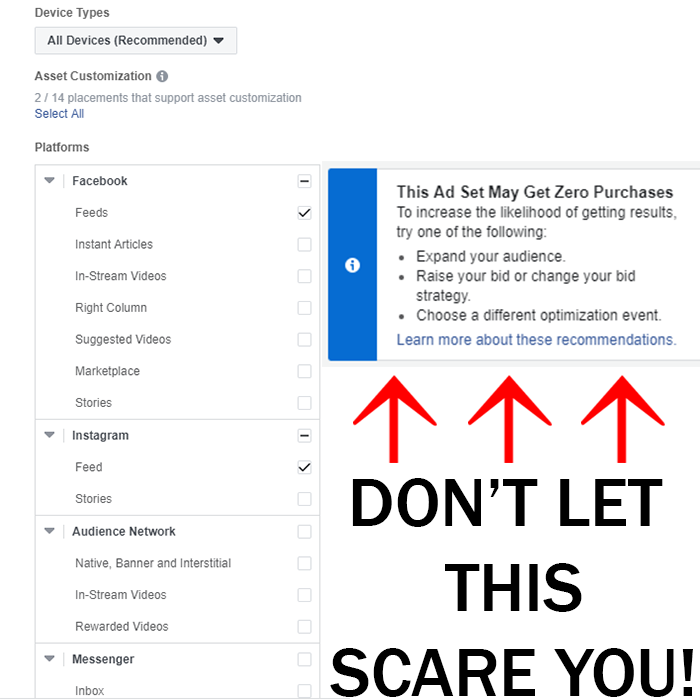 I run ads both on desktop and mobile. For Instagram ads, I target mobile users only.
Note: As you can see in this picture, I attached another "scare tactic" from Facebook that pushes you to basically spend more money by either raising your budget or going for a different optimization event. Do not be scared and run website conversion campaign optimised for purchase even if you have 0 pixel data.
5. Ad Type & Copy:
It may surprise you but video ad isn't the default ad type I use. Sometimes a photo ad can outperform a video ad so this is something I decide based on the product. This product is perfect for both photo and video ads. On top of that, the aliexpress page has a great video that you can edit and use. So make sure to create both a video and photo ad for this product.
If you're short on time, testing it out with a quick photo ad is fine too.
Examples:
For the home improvement & recently moved audiences, I have prepared a 1200×1500 image ad. The ad text starts with a question and invites our target audience to consider upgrading their bathroom.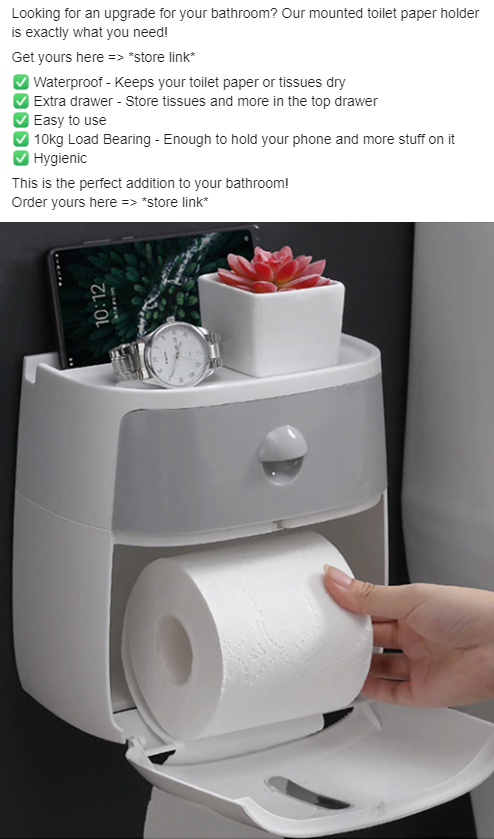 I start with a question to catch their attention. Hopefully, this ad will be shown to someone who's currently renovating or buying new stuff for their new house. I list some of the cool features our product has and use a bold green checkmark emoji to emphasize them.
Two call to actions – The 1st one should always be seen before the "see more" text. You should always try to make the 1st link visible. The 2nd call to action is in the end to make sure they click on it after they read all the features.
Note 1: In the last winning product article, I used a 1200×1650 photo ad and this time I'm using a 1200×1500 photo ad. This is because Facebook changed the image ratio on mobile and limited number of text lines shown before the "see more" button.
If you use a 1200×1650 image, it will now be cropped on mobile. So you should use a 4:5 image ratio which is 1200×1500. And the text is now limited to 3 lines before the "see more" button appears. Make sure you use the first 3 lines wisely and keep the store link visible.
Note 2: This ad size won't work on instagram and it will have to be cropped to fit a square shape. If you want to run Facebook and Instagram ads simultaneously then make sure to use a square image size like 1200×1200.
For the last targeting option which is the cat owners, I strongly suggest using a video. You can show cats tearing down toilet paper and playing with it before introducing the solution. Something funny to catch the eye of the cat owners that will definitely relate.
I made a quick gif with no text to give you a general idea of what I mean: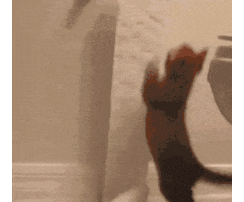 Made this on giphy in 5 minutes. Found 2 gifs online of cats playing with toilet paper and added a small part of the video shown on aliexpress page. You can add some text and something as short as 15 seconds gif can be a great ad. I usually do all my videos on Camtasia but giphy is a great tool as well if you need something done quickly.
The ad text can start the same way as the home improvement & renovation ad.
For example:
"Do your cats like to terrorize toilet paper or a box of tissues? Then our mounted toilet paper holder is exactly the thing you need!
Get yours here => *link*"
6. Product Pricing & Selling Strategy:
Setting a price is an important step that if done right will help you keep getting sales with a healthy conversion rate. And if done wrong, your conversion rate is going to suck or you won't even get any sales.
The product price on aliexpress is $21 with free shipping(epacket). It's what I like to call a good looking product that doesn't look cheap at all so I would price it at a minimum $39.99 and maximum of $49.99.
I think that selling this product for $44.99 + Free Shipping can work really well.
Selling Strategy:
The profit margin on this product is really good. In this case, I would sell it as it is without any quantity discounts just because I don't see many people buying more than one. But if you really want, then you can of course offer that option. Just don't give a too big of a discount so people don't think it's a cheap product.
Something else for you to consider is offering a small freebie with each order.
For example:
If someone buys our toilet paper holder, he'll get a free cool toothbrush holder or something else he can hang in his bathroom. Find something cheap for a maximum of $3-4(+shipping) on aliexpress and offer it as a gift. Value it at $14.99 and you can sell the toilet paper holder for $50.
People love freebies so consider this option when you test this or other products.

Summary:
This product has amazing reviews on aliexpress and these kinds of products are really trending right now – A great upgrade to any bathroom. After reading this article, the ball is in your hands now and all you have to do is use the information shared in this article to take it to the next level. Act now because Christmas is Coming 😉
Keep testing and success will come!
Looking For More Winning Products?
Ecomhunt got you covered – Discover winning products that are selling right now and get access to our analytics, ads, targeting suggestions and much more. We made it easy for dropshippers to find the best products to sell online.
SURPRISE BONUS:
This product right here is selling really well on aliexpress and being a seasonal product, it's a really good time to try and sell it. On top of that, it solves a problem a lot of women have these days which is not having enough space for all their stuff.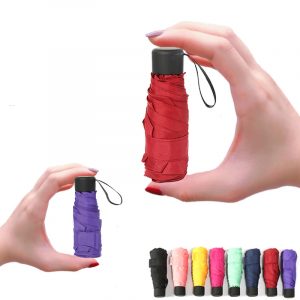 What kind of ad will you use and how will you target the women? Or maybe targeting men can work even better? Share your thoughts in the comments and I'll be here to check them and answer your questions.
Have a great weekend!
Must Read Articles: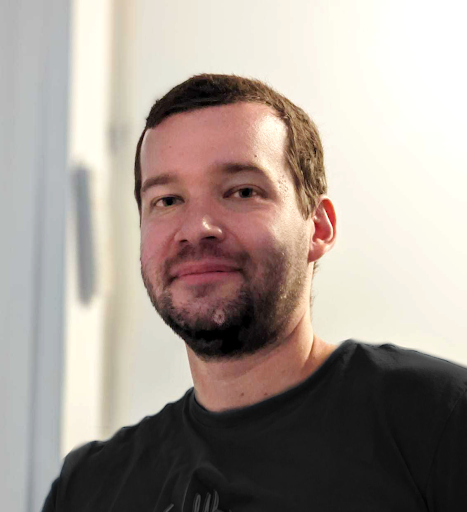 Daniel Aloni is one of the leading mentors in the Ecomhunt family. Daniel is a highly experienced Print On Demand seller with multiple 6 figures successful launches.