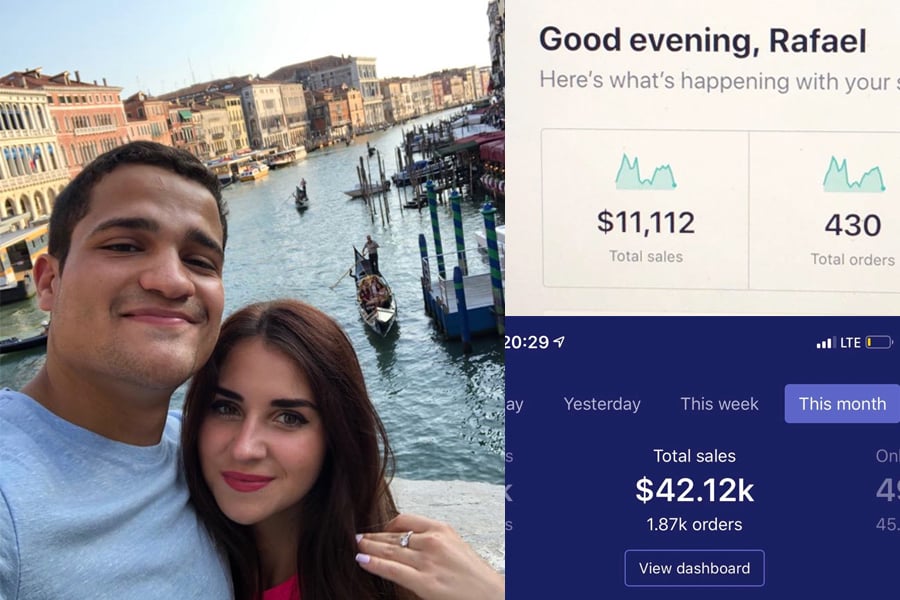 Meet Rafael Cintron, with the help of Ecomhunt winning products he was able to build a 7 figure Ecommerce business using Shopify!
We spoke to Rafael and got for you an exclusive interview with all the juicy details about his success!
Tell us about yourself
Hey Ecomhunt community, thank you for the amazing opportunity, I'm Rafael Cintron from Puerto Rico, currently traveling through and writing this in Rome, Italy. Online business and entrepreneurship has always been my passion and finding ways to make enough income to travel around the World.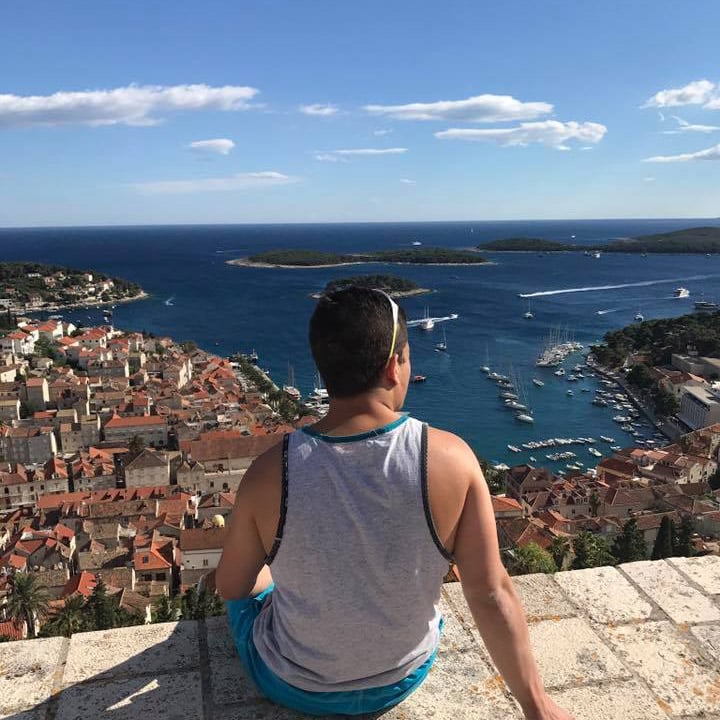 When I was 17 I started my first business making websites for local businesses (first one was my cousin's yoga studio) and after 5-6 failed businesses I finally got to know dropshipping and selling products through Shopify. Since I wanted to truly master the skills needed to succeed dropshipping I got a job for a now 8 figure Dropshipping company in Latinamerica and learned everything I needed to build a 6-7 figure store. I took the skills I learned there and started crushing it on my own.
Fast forward to now, and I own multiple 6 figure stores with a full team of about 8 people and through my Youtube channel I teach people how to build successful Shopify stores with exact strategies and step by step case studies most people charge for. I also give out between 10-20 winning products (a lot of which I find on the Ecomhunt software) every month for my viewers to succeed as much as possible.
How did I get started with dropshipping?
I got started in the Winter of 2015 when I saw a video by world-known Alex Becker on how to build a 6-figure business fully online without touching a single product. Back then I was trying to launch a supplement startup and to me the idea of dropshipping seemed unreal since you never actually saw what you were selling.
I then created my first Shopify store selling aromatherapy and massage products, didn't succeed at first but put all the money I had into ads and learning the skills for myself.
What did you do before dropshipping?
I was studying medicine at the University of Hamburg in Germany trying to start a business online to make enough profit and quit university to travel the World.
It was really tough back then since my parents did not support my business ventures and thought people get rich only because they are lucky or come from rich families. I was spending around $300 a month to live and at one point had to share a room with 3 Syrian war refugees. Rags to riches to the next level.
First Sale where did it come from? What was your experience with FB ads?
First sale came from Instagram influencers, I sold a little Chakra necklace for about $9.99 and it felt like a dream. I never imagined selling something online that I couldn't hold and I would just ship straight to my buyer.
I started with FB Ads but failed in the beginning as I really didn't know what I was doing and thought it would all be super easy. I slowly learned the right processes, took courses and went to seminars about Facebook Ads and started gaining the skills needed to make sales profitably.
Now our main traffic source is Facebook promoting products such as the amazing ones found on Ecomhunt and we make $5,000 – $12,000 days only through Facebook so its definitely been a massive change since then, I would recommend any beginner to start learning with the platform just knowing that it won't be easy but it's the fastest platform to scale on and make insane amounts of money.

How did you learn, what keeps your motivated?
I learned mostly by myself and by mentors. In the beginning I couldn't buy a single course or invest in mentorship so I tried learning for free on Youtube and got a job with a super successful Dropshipping company to learn the insights of the business. 1 year at that job taught me all the necessary processes and tactics I need to use on Facebook Ads to promote my store profitably and scale quickly.
I would say nothing keeps me motivated, I'm never motivated to do anything. If it were for me I would be roaming through Europe eating paninis and drinking piña coladas at the beach. What keeps me going is discipline and a long term vision for potential. When I was 16, I told my dad (I remember every second) "Dad, it's possible to make a billion dollars in a lifetime, I know we're poor now but if other people have done it then I can do it. There's potential for me to make it, and no matter what I will make it and achieve 100% of my potential." That moment still fuels me, I can't go a day without thinking "Did I push to the full extent of my potential?" and if I didn't, it's time to wake up the next day and push 120%.
Why did I want to succeed so bad?
Life is too good to not experience it to the absolutely biggest level. I'm not a guy of luxury, I don't wear a watch, don't have a car, don't spend much on clothes. BUT I love to do expensive experience. I'll wake up pumped one day and just buy a trip to Greece or Spain and just go to some random beach town for 5 days. I'll spend $2,000 on a helicopter ride over Australia or rent a boat to roam through Venice. Life is wayyy too short, I've had friends pass away before 25, in the blink of an eye it's done. Money doesn't buy happiness but at least it gives you insane experiences otherwise not available.
Freedom and experiences, life the way you want wherever you want and do stuff reserved for the 1%.
What is your sales record?
$12,000 in 1 day with 1 product we found on Ecomhunt, best day of my life. We were projected to make around $4,000 that day and our manual bidding campaigns on Facebook just started destroying it and scaling hard. That store went on to make more than $250,000 in less than 3 months and was even featured in multiple magazines and popular blogs.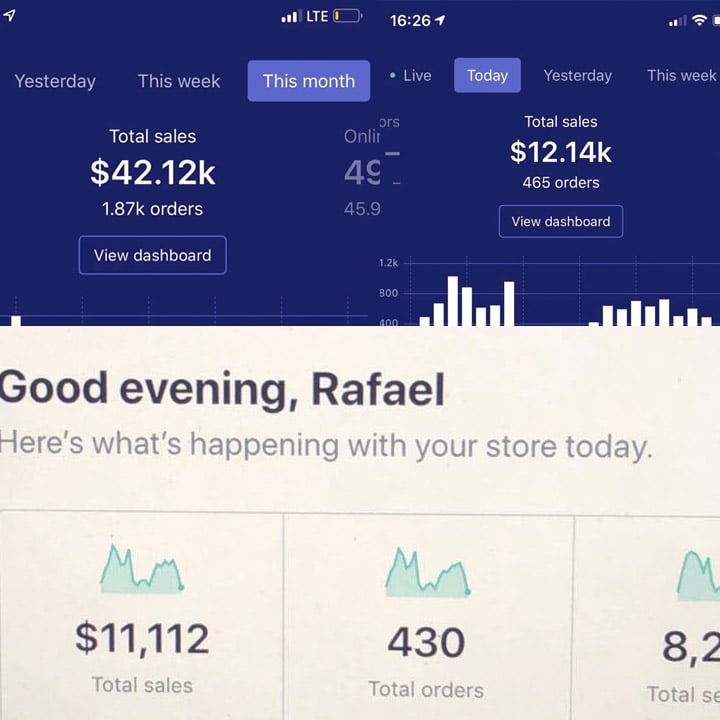 Start again what would you do different?
Definitely save up and get a mentor. It would've cut my learning process and success by YEARS. That's why I mentor, because I know there's a person like me out there that needs it, hundreds and thousand of them.
A mentor will help you manage the struggles of becoming an entrepreneur so much better, improve your skills in light-speed time and get results faster than any other way. To me a mentor is crucial to succeed.
5 tips to someone who is just getting started?
Focus on Product: Most of my time and effort is dedicated to finding products to sell and which products we can make the most profit on. Your Facebook ads or any other marketing strategy can be flawless but if you do not have a product that fits a market need or solves a problem it's really really hard to make progress. You can use tools such as EcomHunt to find winning products extremely easily and get the best of the market to test and start on the right foot.
Creatives are more important than targeting: Most newbies focus on finding the perfect audience to target on ads and wondering why it's not working. The truth is the Facebook algorithm is a million times smarter than we think, if you create amazing ads that capture attention Facebook will find the audience for you.

Going General > Niche > One Product in my experience is the best transition for a beginner. Starting general gives you the skills to find and market a winning product (such as the ones on Ecomhunt) then focus on it's niche and when the product is stable make it a one-product and scale like crazy.

Starting a business is not easy, if it was everyone would be rich: This is the most important lesson in business. Everyone quits right after it gets hard, right after they have to put some effort into it. The people that truly succeed keep going even if it feels terrible. My most successful students all start struggling and then crush it later on and go on to make $1000s and $10,000s per month.

Master 1 traffic source: Focus on 1 traffic source and master it, don't try a bunch of systems because you will never get good at any of them. My most successful students all do 1 source, either Facebook or Google, and study it until they master it.
So, What's Next?
Keep crushing my potential. I'm focusing 50/50 on my dropshipping and Consulting, helping people start and grow successful Shopify store with the correct strategies.
For dropshipping, our goal is to hit $1 million per month by 2020 and have a full in-house team in Europe and automate the entire business. For mentoring, my goal is to grow my program with which I've created more than 20 6-figure students and scale it to help as many people in the World as possible. We are offering free strategy calls to any students interested and see if they are a good fit to work directly with me.
Also will be traveling to about 20 new countries around the World in the next 6 months with my soon-to-be wife.
2020 is going to be an insane year.
Ready to find your next big winning product? Join now for FREE!
Mordechai Arba is running multiple successful online stores, and is now the Founder & CEO of Ecomhunt. Ecomhunt was founded to help store owners easily find winning products, and build stable online store businesses.