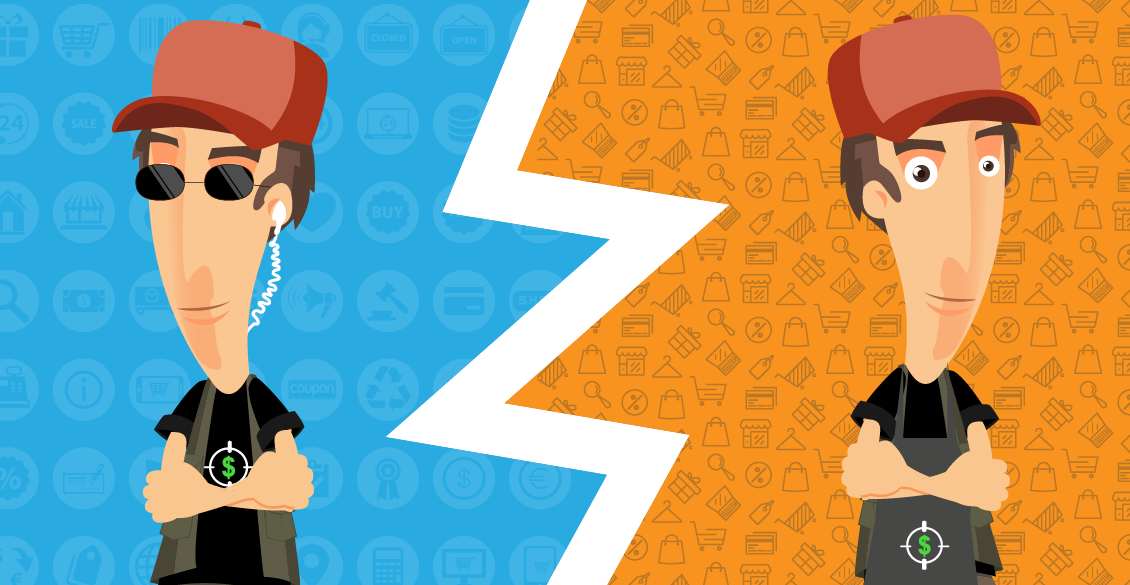 1 – Know the Difference.
A niche store can gain dominance in specific categories of the online retail market. Many believe that a niche strategy is key to compete in eCommerce .
A general store aims to be everything to everyone, often at the lowest price. Its strategy is based on range and price. The risk is that the variety could turn out to be too broad to manage.
Everyone is confused about general store or niche store, Both are successful and making money. And internet overloaded their mind with tons of information.
Ideally, with a long term business in mind, yes, you need to find a niche as that's the only concept where you can build a successful ecommerce shop in the future. Not talking about the other advantages a niche business gives you over the general, all-in-one type of business
2 – The "Niche" Dilemma.
"You need to find a niche" You have probably heard this phrase from eCommerce experts many, many times. And you're sick of hearing it, because finding a profitable niche becomes more and more difficult and problematic as there are probably ten times more online businesses nowadays compared to say 10 years ago.
If you feel you're getting nowhere with the Product Research (Product Research Blog link here) and simply CAN'T find a niche that interests you, just open a general store and start selling something, seriously. That will still be better than doing nothing and maybe after some time selling all kinds of products, you'll find a niche you would like to work in and then you can simply re-brand your shop and continue working in just one niche, this is our simple strategy at Ecomhunt and it helped a lot of our members succeed in their businesses.
3 – Niche can be optional.
There is a situations when choosing a niche is optional: If you decide that you will sell only on eBay or Amazon.
Yes, if you only want to sell on eBay or Amazon, you can still do it successfully without having a niche. Your conversion rates will be lower compared to expert/niche sellers (presuming price and everything else is the same) but you can still get tons of sales in and make decent profit.
The reason behind this is that people go on eBay and Amazon and mostly use the search function to find specific items and then click on listings they're interested in. They basically have that one product mindset and if your listing is decent, you can make sales even with a general brand/shop.
But as we explained, this will work only on eBay and Amazon. It's not viable to create an online store like this, due to the reasons we're going to mention next
4 – Why we recommend working in a niche market?
A niche Store can gain dominance in specific categories of the online retail market. Many believe that a niche strategy is key to compete in eCommerce .
A General Store aims to be everything to everyone, often at the lowest price. Its strategy is based on range and price. The risk is that the variety could turn out to be too broad to manage.
There are several reasons why we recommend you set up a niche business instead of a general, sell everything type of business:
A/ Better use of your buying power.
Most people start selling on eBay with a very limited budget of a few thousand Dollars, often even less. There's no way you can start an all in one type of business selling hundreds of products with such low buying power. You would need millions to even think about it.
But with niche businesses, everyone can find a suitable niche and products for their buying power. There are big niches, there are small niches and there are very small niches. If you pick a very small, specific niche product, you can fill your shop from day one and start making real profits instead of having cash flow issues for many years if you pick a niche that is too big for you.
B/ Niche Store = Higher conversion rates.
People love to buy from experts – that's simply how it works. I would go to Swan Flight for a case for my new keyboard simply because I know Swan Flight are experts on musical equipment cases and will provide the best offer and service for such products.
C/ Repeat customers = Easy re-targeting
It's so much easier to get return customers when you work in a niche market, especially if it's a consumable type of niche (ink cartridges) or a niche where people buy new products all the time (fashion/clothing).
Concentrating on customer retention and encouraging repeat customers creates long-lasting, profitable relationships. That's why you need to pay attention to your existing customers, no matter how small they are, is essential to keeping your business thriving. The secret to repeat business is following up in a way that has a positive effect on the customer.
Effective follow-up begins immediately after the sale, when you call the customer to say "thank you" and find out if they're pleased with your product or service. Beyond this, there are several effective ways to follow up that ensure your business is always in the customer's mind.
That's why Retargeting is very essential to grow your business, it generates greater online sales by keeping your brand front and center and bringing "window shoppers" back when they're ready to buy. Every time your customer sees your retargeting ads, your brand gains traction and more recognition. The high click-through rates and increased conversions that are typical with retargeting campaigns underscore the value of good branding and repeated exposure.
D/ Search Engine Optimisation (SEO)
SEO is more powerful with niche stores. In the variety store you dilute your SEO because your pages are disconnected from each other thematically. This diminishes the chances of your individual pages showing up at the top of searches*.
In the niche ecommerce site, all pages are closely related. Each page supports each other through relevance.
E/ Market Familiarity
Operating a niche eCommerce business gives you a more focused, in-depth, knowledge of your market. You become an expert in your niche. The deeper knowledge gained through niche sales draws more people to your site, if you use that knowledge correctly.
In the spirit of content marketing, you could become the authority destination for information in your niche — probably by setting up a blog. This is good for traffic and SEO. If people are coming to you for information on your niche, they are already interested in the products in this niche. That means you have a solid chance of converting them to customers.
They respect you. They are interested in your content. They desire the products or services you are selling. How much more do you want? Convert them!
F/ The long term expansion.
your own online eCommerce Store is the most valuable selling channel over time, And this is where the niche concept plays its biggest role – while on eBay and Amazon you can easily sell all kinds of products with relatively high success, that just won't be possible on your own eCommerce shop as you'll effectively be competing with eBay, Amazon, Tesco and similar large marketplaces/stores selling tens of thousands of products. 

That's not even talking about the difficulties you'll face marketing your online shop as you can't spend millions on press and TV ads. 

With a niche based online shop, you can achieve great results by having laser targeted advertisements in search, forums, related blogs, YouTube and other websites… as well as free traffic from search engines.
5 – Conclusion :
It should be clear to you that we advocate the niche strategy. There was a time, over a decade ago, when players in the eCommerce industry were still getting their feet wet. At that point of time it could have made sense to consider the variety store approach too. Today if you want to operate in multiple niches, you should consider setting up a network of niche eCommerce websites. Of course, your niche should be such that the horizontal giants cannot easily poach on your territory.
Internet Marketer, Sales Manager, eCommerce Expert, and Community Manager at – Ecomhunt