Meet Nick Peroni, a dropshipping mega star and a well-known name in the e-commerce world who just recently made more than $1.8 million in sales with a single winning product he found on Ecomhunt.
We spoke to Nick Peroni and got for you an exclusive interview with all the juicy details about his recent success!
Tell us about yourself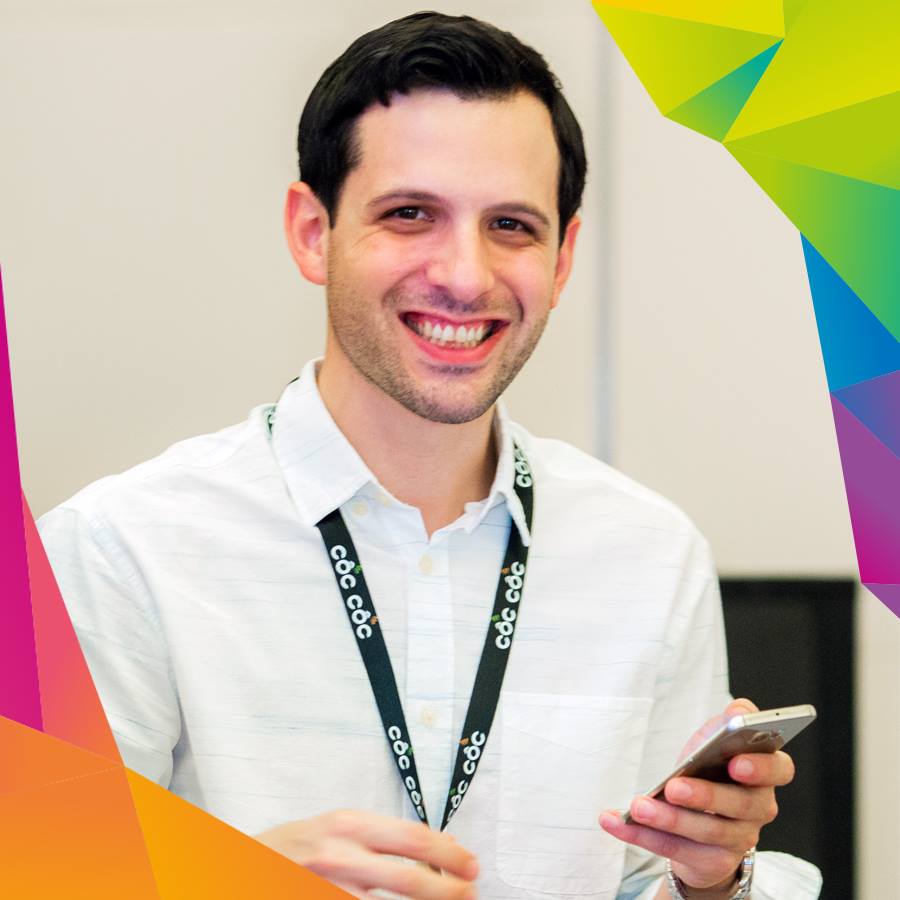 I'm a college dropout turned Army Veteran, who got out of the Army and knew that I didn't want to work for anyone else anymore. But with no money and no degree, I had to figure it out the hard way. That meant hustling by day, chasing dreams by night. 
Working 3 jobs to bring in income, I got started by reading "The 4-Hour Workweek", which introduced me to the possibilities of an online business. I began to dabble in online marketing, and eventually opened up a photo booth service with a business partner I met at work. 
I was living paycheck to paycheck at the time, barely able to afford my monthly living expenses. But I saw the opportunity with online marketing and chased it. I wanted the financial and location freedom I saw available with a successful online business.
Over the next 3 years, I used Google Ads to turn the photo booth company into my first million dollar business. But I found that even though the business was doing "good" on paper, I lacked the freedom I wanted. This wasn't why I got started with online marketing.
So I focused on my work and continued to search for a better opportunity.
It was the beginning of 2016 when I discovered the dropshipping business model using Facebook Ads. What I saw blew my mind! I was immediately hooked, and invested in learning this model as fast as I could.  
In February I started my first dropshipping store and within 90 days it had crossed $100K. 
That's when I decided to walk away from my first business, and focus on building my dropshipping business. Over the next few months I scaled that first store to the high 6-figures, all while traveling the world and getting myself out of debt. 
I also started sharing my success online, and saw how many people wanted help learning how to do this. And at the end of 2016 I started a Facebook group called Ecom Empires, where I showed people for free how to duplicate my success with dropshipping. 
Now, 4 years later, Ecom Empires has over 92,000 members and have become one of the leading ecommerce communities in the world. I've spoken in over 20 countries to thousands of people, and helped create hundreds of success stories. Even some of the big name gurus today got their start in Ecom Empires 🙂 
I'm passionate about continuing this mission to help people achieve financial and location freedom with the ecommerce opportunity. I believe this is one of the greatest opportunities of our lifetime, and that your dreams are possible when you master this business model.
How did you get started with dropshipping?
I was watching people back in 2015 have crazy success selling shirts with Facebook Ads. These were the days when people were selling with Teespring and Facebook Ads were basically still a new concept. 
I remember seeing people make thousands of dollars selling shirts they never had to touch, and I was amazed. I wanted in on this, but I didn't consider myself a "t-shirt" marketer. 
But one of my Facebook friends had a really cool story where he lost his job and then went on to make like $200K selling t-shirts in 6 months. So I was following his content to better understand this model. 
Then around the end of 2015 I saw him start posting these screenshots of having big sales days – like thousands of dollars a day. Which to me then was amazing. 
I asked him about it, and he told me he was dropshipping. And that the screenshots were from his Shopify store. 
Now I had seen a course about this before, but wasn't very impressed with the content. So I asked him if I could learn from him. 
He had a private coaching group, so I invested $2K to join and get started. 
I studied his course and planned to launch my first store once the Chinese New Year was over in mid-February. 
The rest is history.
What was your turning point and how Ecomhunt helped you achieve success?
Ecomhunt is fantastic. I've been doing this for awhile, and I've found winning products in different areas- AliExpress, Facebook, Amazon… But recently, I've created a milestone achievement in my business using a product that was found with Ecom Hunt. 
To be honest, my business is a little different now than when I got started. I have a team and a business partner, and we focus on building out lots of stores.  So my business partner found this product one day on Ecomhunt, and we decided to build a one product store with that product. That was at the end of March 2020.
The big turning point in this equation that will lead to the amazing numbers shared in the next question, is the one product formula. 
By finding a trending product with Ecomhunt, and using a one product store to create a powerful brand and stronger marketing, we were able to discover a formula that works so much better than the typical general store approach to dropshipping.
Let's talk about numbers – What was your sales record and the story behind it?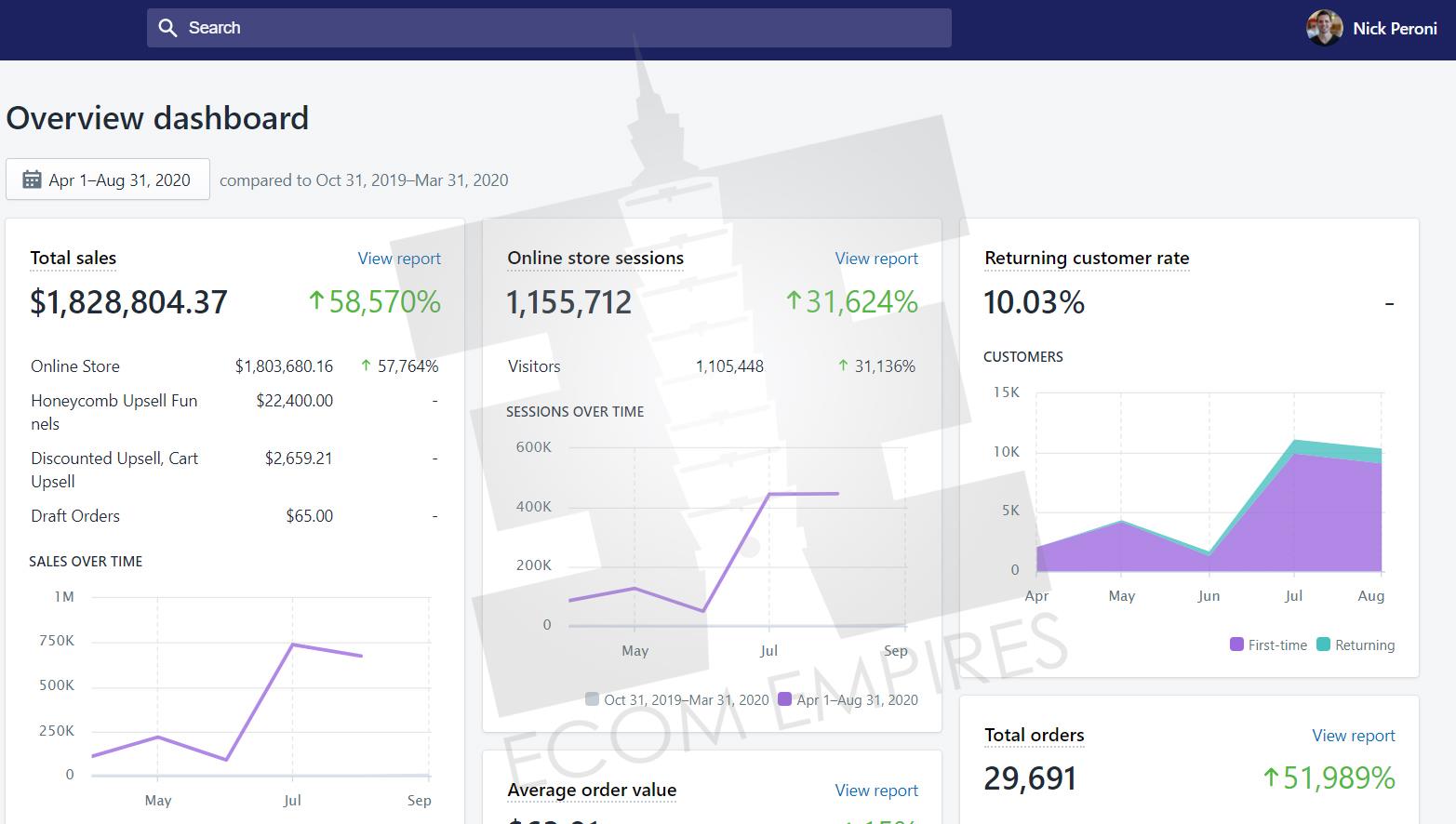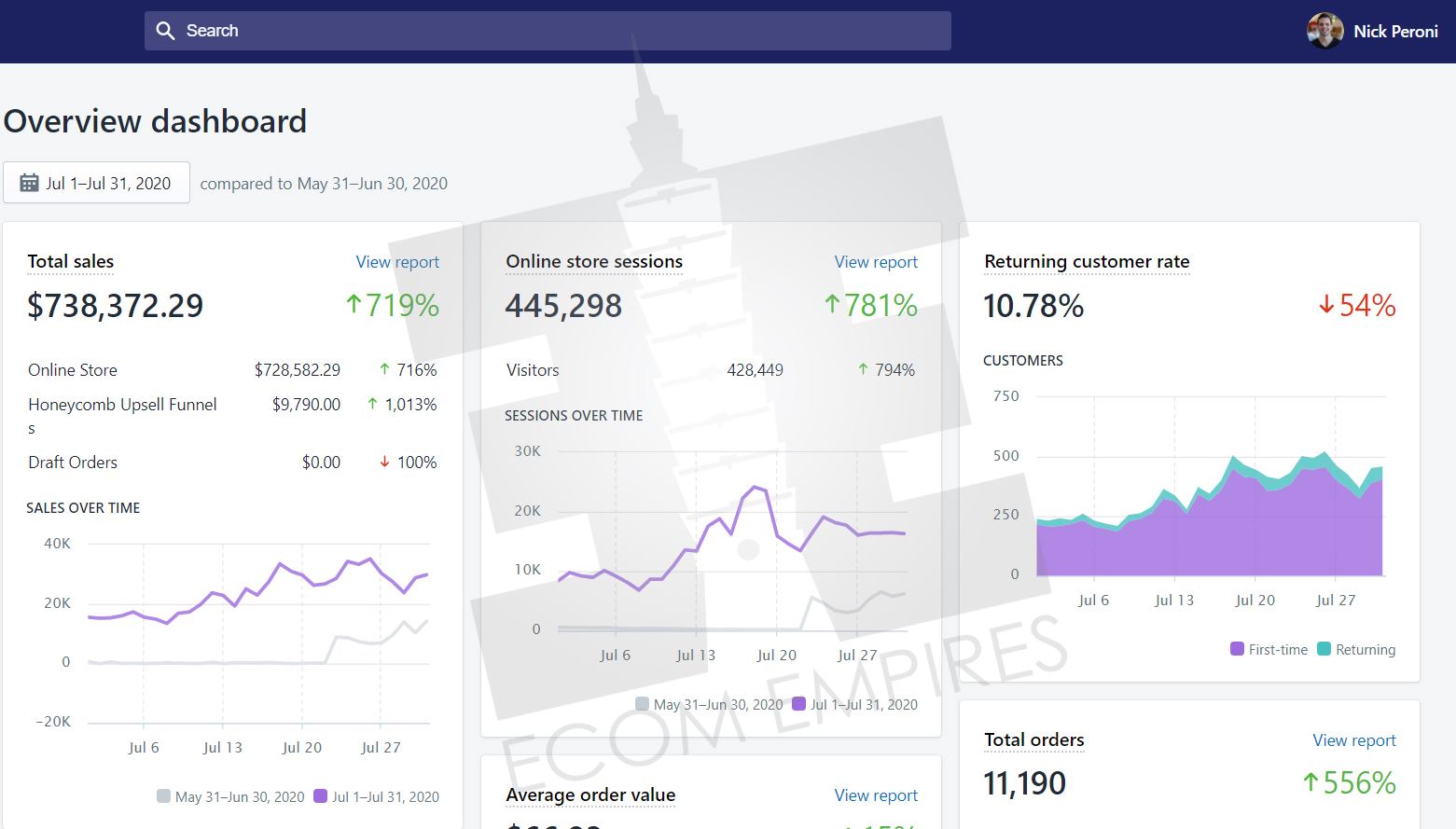 I started testing this product the way I do every product – with $5 ad sets on Facebook. Video ad with custom thumbnail. My method is testing small to look for winning audiences, and using what I call my "CBO Jump Method" to scale winning audiences using campaign budgets. 
This product was an instant hit! Within the first month we sold over $100K, the second month was over $200K.  At this point, we decided to really elevate the branding by private labeling the product through our dropship supplier. 
And within 4 months that product did over $1,000,000 in sales!
That's the fastest I've ever scaled to a million dollars on a brand new store.  In fact, in July (which was month 5 of the new store) we scaled to over $735,000 in a single month which is also my highest month in sales too.
5 tips to someone who's just getting started?
These are my five tips for someone who wants to start a dropshipping business:
Tip #1: This was a product that we found on Ecom Hunt, and it had actually already been on Ecom Hunt for at least a week. Which means many people looked at the product before us, but weren't able to get it to scale to a million dollars. And that's because it's not really the product that makes a million dollar store, it's the marketing. What we did differently than everyone else is brand the product with unique marketing.
Tip #2: General stores can still be a great way to test products, but there's not much perceived value with a general store. Where you really create high perceived value is when you build a one product store. Because then you can focus on creating high quality content and branding around that product, and it's going to create more trust and authority with your visitors.
Tip #3: Speaking of high perceived value, this is where a lot of dropshippers get it wrong. Selling with paid media is hard when you're selling products that have a low profit margin. I only like to sell products that have at least a $25 profit margin, because they are easier to scale and remain profitable. So when looking for products, myself and my team like to look for products that have a high perceived value. Meaning even though you source it for cheap, the value that it provides to the consumer is high enough to sell for a $25+ markup. This value can be from solving a problem, increasing quality of life, increasing confidence, etc. But the value needs to be there. Don't sell cheap stuff and expect to make it big.
Tip #4: Listen to your customers, provide good service, and improve your product based on their feedback. Customer service is one of the most under-talked about parts of a successful dropshipping business. Because everyone wants to talk about Facebook ads. But the way you truly automate your business and make more profits is with great customer service. You should be getting back to everyone within 24 hours, building a VA team as you scale to handle all your support, and taking the feedback to improve the product experience. Like we got custom packaging made and even added something to the product to create a sort of bundle that shipped out as one item. What we added was based on the feedback that it was needed to use the item. It also allowed us to raise our prices by $20 and scale to bigger months. Customer service is just as important as scaling budgets.
Tip #5: Test more audiences, not bigger budgets. There's a pervading myth out there that $5 daily budgets don't work on Facebook anymore. But I've been proving that myth wrong since I got started. They do work, and they are an excellent way for testing audiences. You don't need to spend more, you need to test more audiences. Assuming you have good marketing and branding, the best way to find success with your product is by testing at least 20 audiences.
So, What's Next?
I'll keep doing what I've been doing – building an empire and helping others do the same. The ecommerce opportunity is booming, and dropshipping is still a path for anyone to succeed. 
A lot of "brand marketers" and "agencies" hate on dropshipping because of the flood of scam marketers and bad stores that have tried to take advantage of the opportunity. But dropshipping is just a business model, and it's up to you what you do with it. 
When you understand that dropshipping is simply a cash flow business model, then you realize it's not the end game. It's just a stepping stone to bigger things- whether that be turning your store into a brand with private labeling and custom fulfillment, or that be investing your cash flow into a new store – The result is based on what you do with the opportunity. 
I think Facebook and Shopify are both evolving in a way to push out scammy stores and "churn and burn" tactics. That's why elevating your marketing to work like a real brand right from the start is necessary. 
This may worry some people that are looking for a quick buck, but it only means more opportunity for those willing to put in the work and do it the right way.  I'm focused on capitalizing as much as possible on the booming opportunity, and using dropshipping cash flow to build the bigger brand(s) I want to focus on. 
And Ecom Empires will continue to grow and thrive, and be a leading source for education, resources, and inspiration to help people succeed in this opportunity.
Follow Nick Peroni:
If you want to hear more about Nick Peroni's success and learn more about dropshipping and the special tactics he's using, then make sure to subscribe to his Youtube channel!
Nick Peroni's Youtube Channel => https://www.youtube.com/c/NickPeronionGoogle/
Also follow him on Instagram here and don't forget to join his Facebook group Ecom Empires.
One of his latest videos on Youtube is a 1-hour Q4 guide to making $10k in a week, so make sure to check his Youtube channel to not miss a thing ?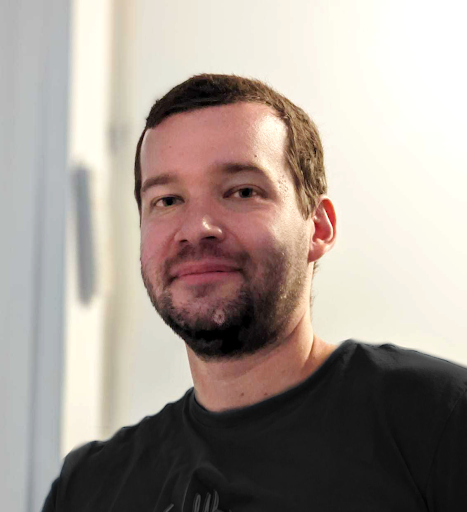 Daniel Aloni is one of the leading mentors in the Ecomhunt family. Daniel is a highly experienced Print On Demand seller with multiple 6 figures successful launches.