Christmas is the most wonderful time of the year. It's even better if you're a dropshipping store owner who's looking to make some serious money. But a dark shadow lurks and waits for inexperienced sellers to step in and ruin all their plans for this season. The shadow in our story is the constant rise of ad costs that may bring you from profitting to losing if you don't plan ahead. Planning not only on how to bring sales but how to recover the lost ones.
In this week's article, I'll show you 4 ways to successfully bring back customers who left without buying and make them WANT to spend even more money on their second visit. Sit back, relax and read this article in full because if not, you'll be leaving money on the table for others to pick up.

1. Engaging With Your Audience To Recover Lost Sales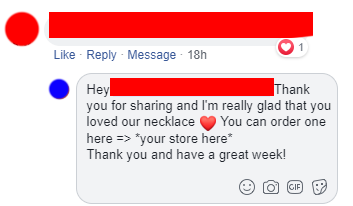 The comment section is there for both you, as a business owner, and the users to communicate. If someone asked a question, you should answer it. If someone said something nice about the product you sell, then you should say something nice back. If someone left a funny comment, then it will be cool to just comment back "hahaha".
People often check the comments section to see if the business advertising the product is legit. Once they see that the business is responsive and the comments are positive, they'll continue to the site and hopefully purchase the product if everything else is right.
By engaging with your users, you not only build trust but you also remind them again about the product they liked a few hours/days/weeks ago.
It's important to remember that Facebook limits the number of comments you can leave so don't overuse it. Simply check your ad post once a day and respond to 5-10 people. Make sure to tag them and to make it personal. Don't just COPY-PASTE.
2. Using Retargeting Ads To Recover Lost Sales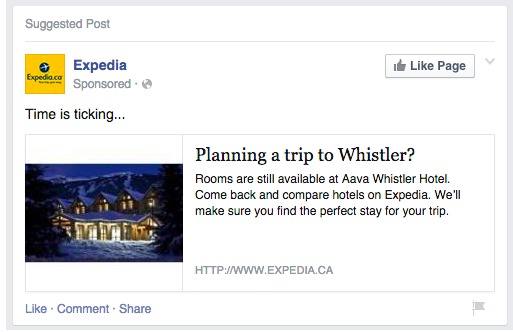 Fact #1 – More than 95% of the users you'll bring to your store will leave it without buying anything. This is where retargeting ads kick in to follow these users everywhere they go and to call them back to purchase your product.
Fact #2 – Most users will buy a product only after seeing the ad 7 times or more. Although Facebook and other advertising platforms are aware of that and already show your ad to users more than once, you can't count on them to do it for you and you should retarget them yourself.
A retargeting ad is a reminder for your users that your product exists and still available for purchase. Like a salesman knocking on your door to sell a painting but in this case he will knock on your door every 5 minutes.
To create a retargeting ad you will need to have a custom audience. Something which is easily obtained if you have a facebook pixel on your store. Once you have a facebook pixel installed, you can just go and create an audience of all visitors in the "facebook audience" section.
You can create your first retargeting ad after you get more than 50 visitors and the most simple one will be to just point your users to your original ad. Later on, you can create new creatives showcasing different styles or colors of your product, flash deals, bundles and more. Use your imagination and learn from other online stores retargeting ads.
3. Using Email Marketing To Recover Lost Sales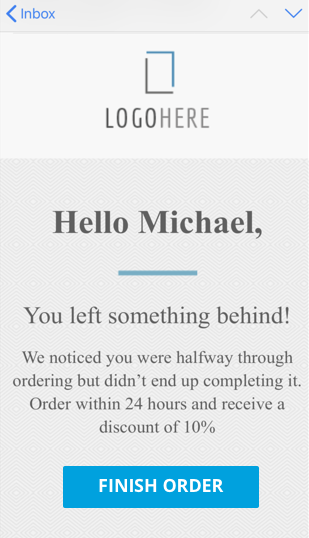 Email marketing or how I like to call it, the bread and butter of an online business, is one of the most powerful tools we have. It's a list of clients and potential future clients that can be used for anything related to our business. If used right, a big chunk of your sales can come only from email marketing.
This article is about recovering lost sales so we will use email marketing to recover those who abandoned our checkout after leaving their email. This is when the email is legally collected by us and now we can use email marketing to call the user back to complete his order.
You have 2 ways to do that.
The 1st way is to do it by youself in your prefered email marketing platform. You can assign abandoned checkout emails to a new list and create one or more emails that will automatically go out each time a new email is added.
For example: The first email can be a few hours after the customer abandoned checkout. The next email can go out in the same day too and the third email can go out the next day with some kind of deal to lure your customer back.
Our advice is to check out what works for others and copy their strategy. One of the best ways is to visit a big online store and to leave your details without buying. This way, you'll get sale recovery emails that you can later copy and use on your customers.
The 2nd way is to install an app that does almost everything for you. I recommend using Abandonment Protector app because I use it for all of my stores and have nothing but good things to say about this app. Their system gives you really nice templates that you can easily set up and customize and much more… Use the suggested sending time in their app and you should be ok.
Note: We have absolutely no affiliation with Abandonment Protector Shopify app and recommend it only because we think it's the best out there.
4. Using Social Proof To Recover Lost Sales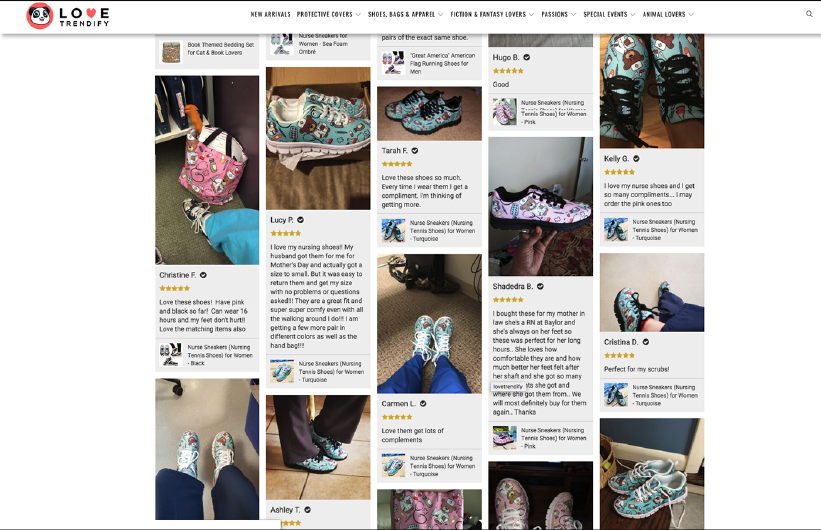 Did you know that 86% of consumers read reviews of businesses and that a big amount of them trust reviews as much as personal recommendations? These are just a few of the statistics taken from BrightLocal consumer review research – This is enough to make you understand that a real business, especially an online one, needs reviews to survive and flourish.
First, we will need to get reviews and testimonials for our product. This can be done by simply approaching people who loved our product and ask for a review, a photo or a video testimonial. We can message them on Facebook, Instagram or by simply sending an email. To increase our success rate, you should always add a little gift like a coupon code or maybe a freebie as a thank you for their review.
Or we can always use Shopify apps like Loox (we have no affiliation with Loox app) and others that automatically send out emails to collect reviews, build nice review pages and more. So if you don't have time to do it manually then you can always get one of the review collecting apps out there.
Once we have our reviews, it's time to show it to the whole world. We can leave a comment on our ad with a review or a customer photo for other people to see. We can email our users, especially the ones who abandoned checkout, and just brag about our "happy users" loving and using our product. We can use these reviews as retargeting ads and much more.
This will eliminate any doubt about our product and should recover lost sales.
If you have hard time collecting reviews and product testimonials, you can always use services offered on Fiverr where you can send your product and get a video review.
To Sum It Up:
The majority of customers that visit an online store leave it without spending a dime. If you have a HOT product and a great store then sales will definitely come but you'll be leaving a lot of money if you don't use the retargeting techniques shown in this article.
Let us know what you think in the comments and feel free to share with us your techniques to recover lost sales.
Struggling with finding good products to sell? Not sure who's your target audience? Tired of losing money on products you were sure were "winners"?
Then Ecomhunt is what you need! Find hot winning products that are added daily, spy on their ads & stores and import them into your store in 1 click and Start Selling Today!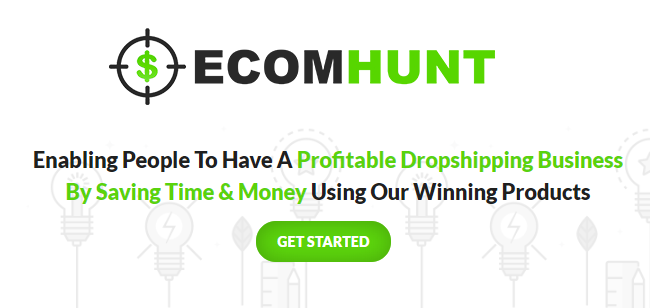 Must Read Articles: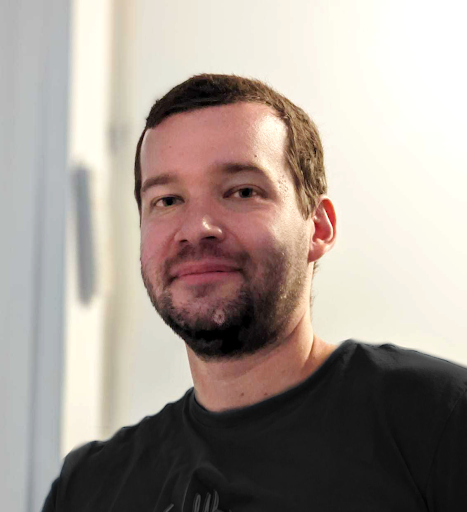 Daniel Aloni is one of the leading mentors in the Ecomhunt family. Daniel is a highly experienced Print On Demand seller with multiple 6 figures successful launches.