As we approach Q4 of 2019, it's exactly the time to fix the issues your store or ads may have. It's one thing to lose sales due to a high product price which can be easily fixed and lowered, and another due to a lack of experience where you can't spot the issues in time.
In this week's article, We'll show you 4 possible reasons why you're not getting sales and how to fix them. Make sure to read this article in full so you can spot these issues in time and fix them before the Christmas sales rush. Enjoy!

1. Choosing The Wrong Campaign Objective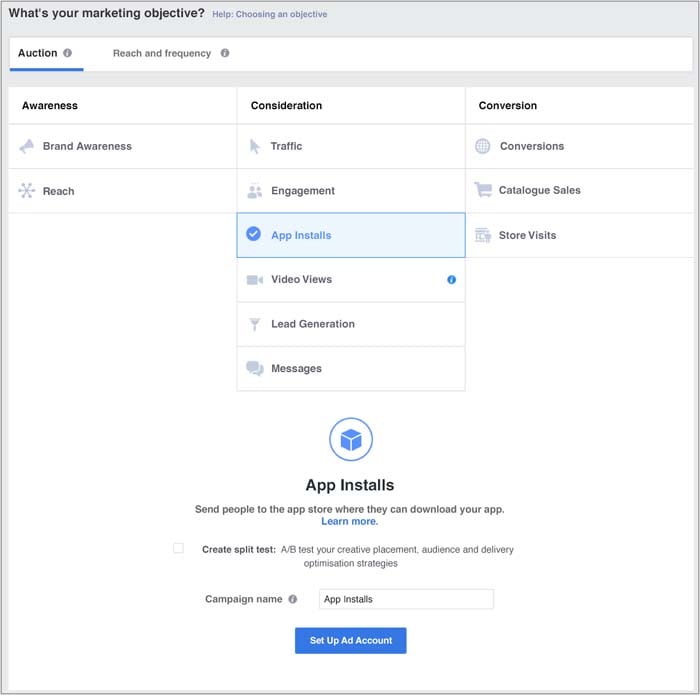 The year is 2015 and people successfully launch Post Engagement campaigns and get steady sales. They even edit good working adsets that bring sales and change the budget! Unfortunately, we can't go back and since then Facebook has changed quite a lot!
Nowadays, Facebook algorithm delivers exactly what you asked for. If you choose a Post Engagement campaign, then you'll receive engagements such as likes, shares, comments & more. If you choose a Traffic campaign, then you'll get people to visit and check your store and so on.
This doesn't mean you won't get sales or other actions on your website. It's still possible, but the chances are much lower than if you launched a Website Conversion campaign. Facebook knows who are more likely to just share the post and who will click it and perform the desired action you need.
For example:
Ben and Dan are your regular Facebook users living in the USA and they both earn really well. While Dan dislikes spending money online and prefers to save it, Ben is a crazy shopaholic and spends a big chunk of his salary on buying stuff online. But, Ben is a quiet shopper. When he sees an ad, he doesn't engage with it but simply clicks the link and buys what he needs. And Dan is the kind of guy that must "like" and "share" something he likes – Including ads.
So if we go with this example, a Website Conversion campaign will bring Ben pretty quickly to check our ad. While a Post Engagement campaign will attract Dan because he's more likely to share it on his timeline.
2. Contradicting Yourself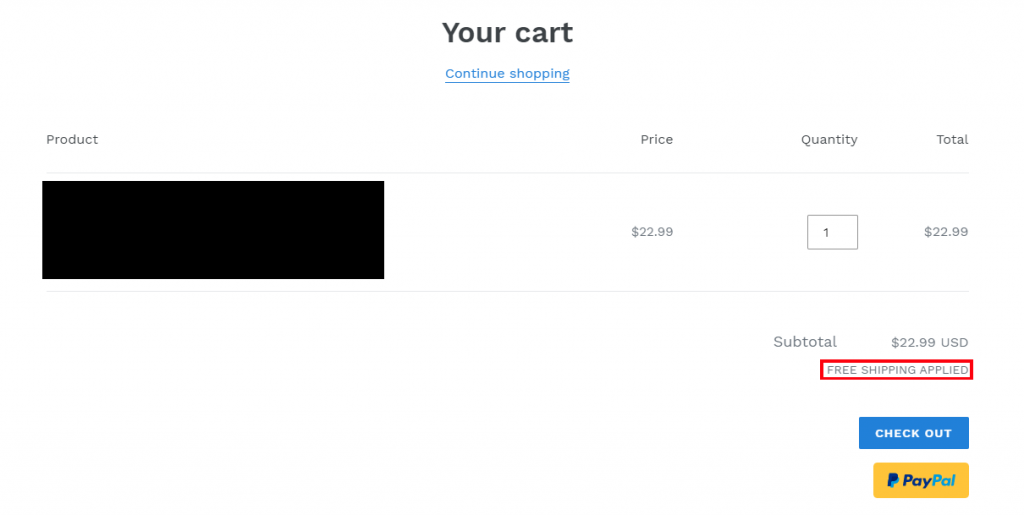 This is usually unintentional but the potential customers who visit your store get confused and leave your store without buying. One of the best examples to that is when FREE SHIPPING is part of the deal but when transfered to the cart page, the default "taxes and shipping calculated at checkout" text appears. Instead, they should see "FREE SHIPPING" on the cart page too.
This may surprise you, but such a minor thing can and will cause some of your customers to abandon the checkout process. And it doesn't matter that the video ad, announcement bar and the product description all said "FREE SHIPPING". All it takes is one short sentence and it will leave some of them confused and not willing to buy.
Same goes with other important details such as shipping & handling times, especially if you're using an app to display all that info. People tend to not edit the details for each product so what happens is that the customer sees handling times 2 days, and when he reads product description he sees 5 days. Or it says the product will be shipped in 2 days but the real time is 5 days…
These contradictions on your site cost you money.
3. Not Including Important Information About Your Product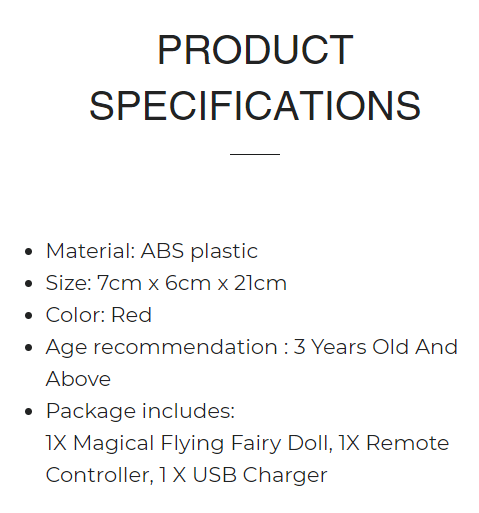 Some products you try to sell require special accessories, unique parts, batteries, etc to properly work. A singing hamster toy needs x3 AAA batteries, and a portable hard-drive needs a special usb cable to transfer files.
In a healthy store, this information is available for the customer to read in the description. Usually somewhere in the middle after the "sales pitch" so that he doesn't have to scroll too much to see the details. This leads the customer to trust that store and he's more likely to proceed with the checkout process.
Unfortunately, on other stores it's not all sunshine and rainbows. Store owners forget to include these stuff in their description which can immediately break the sale flow. At Ecomhunt, we reviews tens of thousands of stores and this happens way too often.
If you're serious about dropshipping, make sure you don't miss anything important.
4. Lack Of Trust In Your Store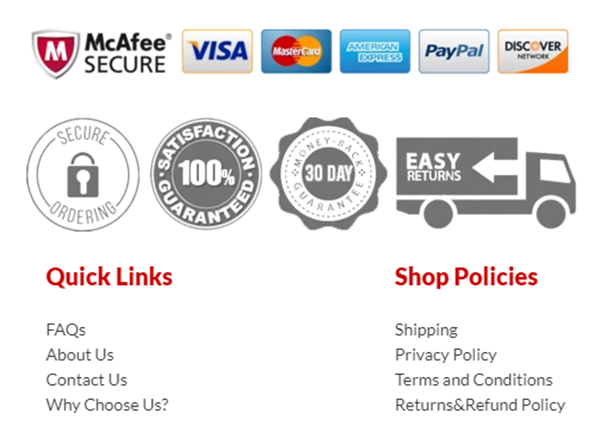 A good looking store that loads fast doesn't guarantee sales. In order to bring a customer to spend his money at your online store, he also needs to trust you. This is why you should pay extra attention to make sure that every page on your store isn't half made.
Trust Badges:
An absolute must! Every product page must include at least one of the above trust badges. People visiting your store have no idea that it's hosted on a very secure shopping platform which is Shopify. By including these badges on your product page, the customer is more likely to purchase from you without worrying about security and other stuff.
Important Pages:
It may surprise you, but some people take their time and go through all of your pages. They're doing it probably because they're not sure about your store and want to understand who are they dealing with. If you took your time and made sure your pages are legit looking and answered most of the questions your customer may have, then you gained a new customer. If you just copied it from some other store without looking or made your own in 2 minutes, then congratulations because you just lost a customer.
Some key points on what each page should have:
About Us – A genuine page explaining about the people behind the store. Don't be afraid to go personal here and even include your names or photos. Explain about your team and what are your hopes for the future. End it by saying some kind words to your visitors and that's it.
FAQs – A question – answer page. Provide answers to common questions every customers asks such as "Is this site legit?", "Where are you located?", "How much time does shipping take?" and so on. A customer who's looking for some answers and gets them from this page is more likely to purchase from you. And it's also a good way to get less support emails.
Contact Us – A must have page on your website. Really simple to make by yourself or by installing a free app from the shopify app store. Make sure it's simple and doesn't require too much information in order to send a question.
Why Choose Us? – Don't be afraid to brag! Write about the number of happy customers your served, share customer photos & reviews and write about your vision. This page is here to increase your conversion rate so make sure it's perfect.
Shipping – Write your store's average shipping time and make sure to let your customers know that sometimes it can take a bit longer especially in holiday seasons. But the products you sell are permium and it's worth the wait!
Returns&Refund Policy – This is mostly up to you to decide. Especially on the "money back" guarantees. Some people prefer writing 30 days or even less and some go for 60 or even more. But to be honest, this doesn't really matter if you dropship regular products. In most cases, the customer won't ask for any refund if everything's ok and if he does, it's better to give him that refund, lose a few bucks and not deal with any PayPal cases. And don't forget to let them know that you ship to the address they provided and you are not responsible for any mistakes. If the product is on it's way, it's the customer's problem. In this case, there won't be any refund.
Privacy Policy & Terms of Conditions – These can be automatically made inside shopify and don't require any changes. If you're just starting out, go with shopify's default.
To Sum It Up:
With ad costs rising, getting new customers is not an easy task. So in order to maximize your chances, you have to make sure that everything's perfect and you didn't miss anything that might hurt your conversion rate.
It's one thing to lose sales due to a bad product choice, it's another if your product is great but you failed in technicalities.
Good Luck!
Struggling with finding good products to sell? Not sure who's your target audience? Tired of losing money on products you were sure were "winners"?
Then Ecomhunt is what you need! Find hot winning products that are added daily, spy on their ads & stores and import them into your store in 1 click and Start Selling Today!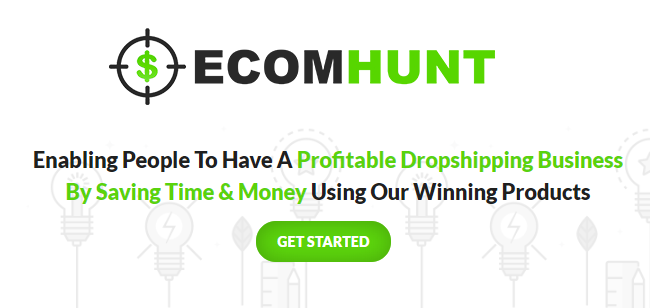 Must Read Articles: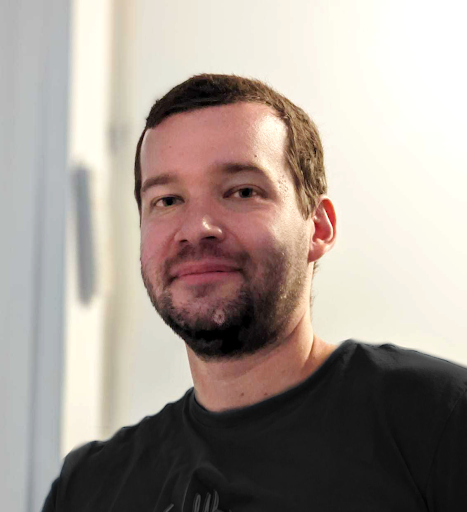 Daniel Aloni is one of the leading mentors in the Ecomhunt family. Daniel is a highly experienced Print On Demand seller with multiple 6 figures successful launches.