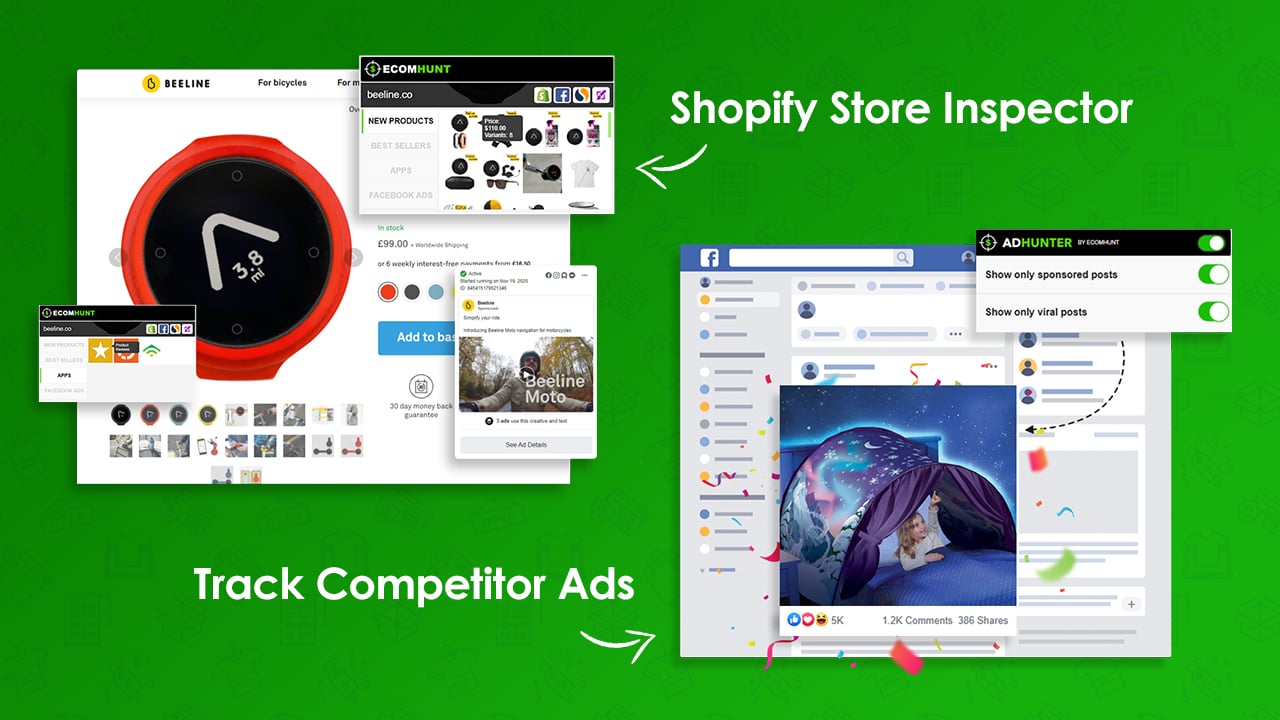 Introducing Ecomhunt Extension – A chrome extension to help you hunt down competitor Facebook ads & get important information on your competitor Shopify stores.
Ecomhunt Extension is an old feature that makes a big comeback with fixes to existing past issues and new upgraded features. This feature is a must for every dropshipper out there to quickly get information on any Shopify store you visit, and to spy on popular Facebook ads.
Start using Ecomhunt Extension: https://chrome.google.com/webstore/detail/ecomhunt/nkcchjfdmoghfjkoocoipgmifdmpbimb
(You must have an account on Ecomhunt.com to start using Ecomhunt Extension)
IMPORTANT:
In order for this feature to work, you will have to login using your Ecomhunt.com account details.

If you're already connected, please logout from Ecomhunt.com and login again for the chrome extension to work.

1. How To Start Using Ecomhunt Extension?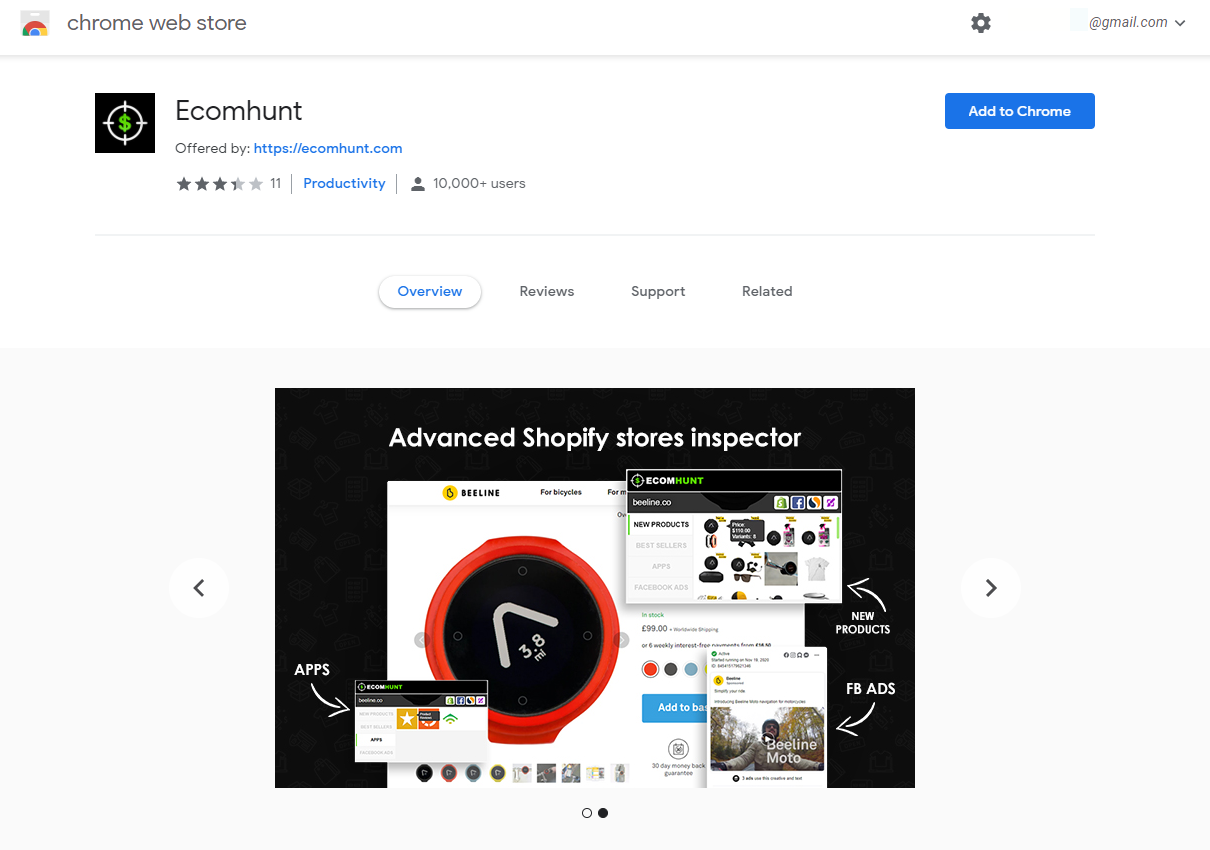 As with any chrome extension you install, simply click on the blue Add to Chrome button and a small popup will appear that will ask you if you want to add it. The process is fast and it takes just a couple of seconds for it to be added to your chrome browser.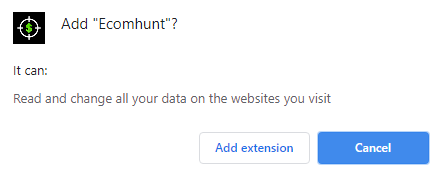 Another popup will appear saying the extension was added successfully.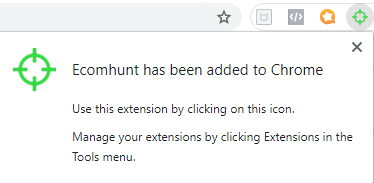 For easier access and for this extension to fully work, make sure to pin it to your toolbar.
Next go to Facebook or to any Shopify store and click on the small extension icon to activate it – It will ask you to login(if you're already logged in, you will have to disconnect from Ecomhunt and connect again).
Login using your Ecomhunt.com account email & password to start using our chrome extension.
2. How To Hunt For Facebook Ads?

One of the most powerful features of this chrome extension is the ability to hunt for Facebook ads that appear on your feed. With this extension, you can show ALL the sponsored posts or only the viral ones.
When you activate one of the options, your Facebook feed will refresh for a few seconds and right after that you will only see sponsored posts.

If you choose the first option which shows all the sponsored posts, you will see both viral and low engagement ad posts. If you choose to see only viral posts, you will see posts with good engagement on them.
Low engagement ad example: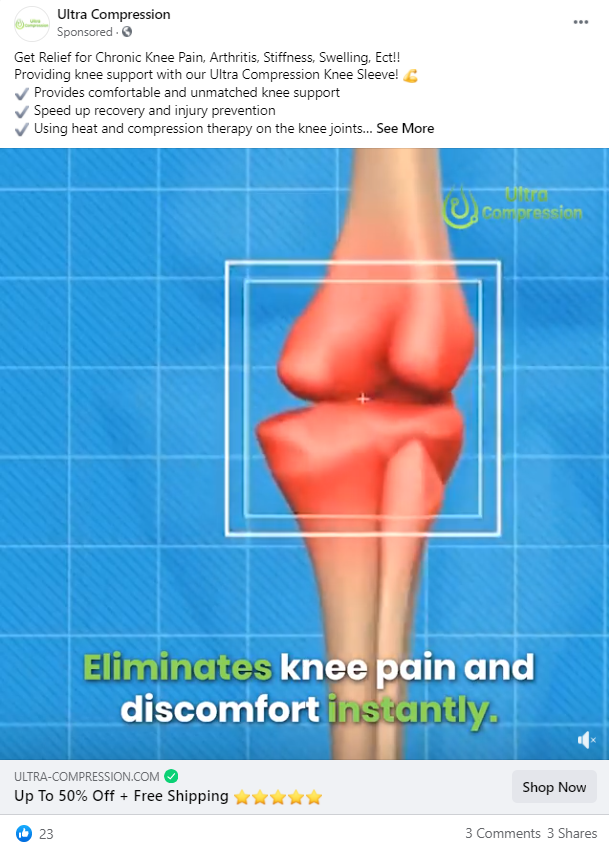 Viral post example: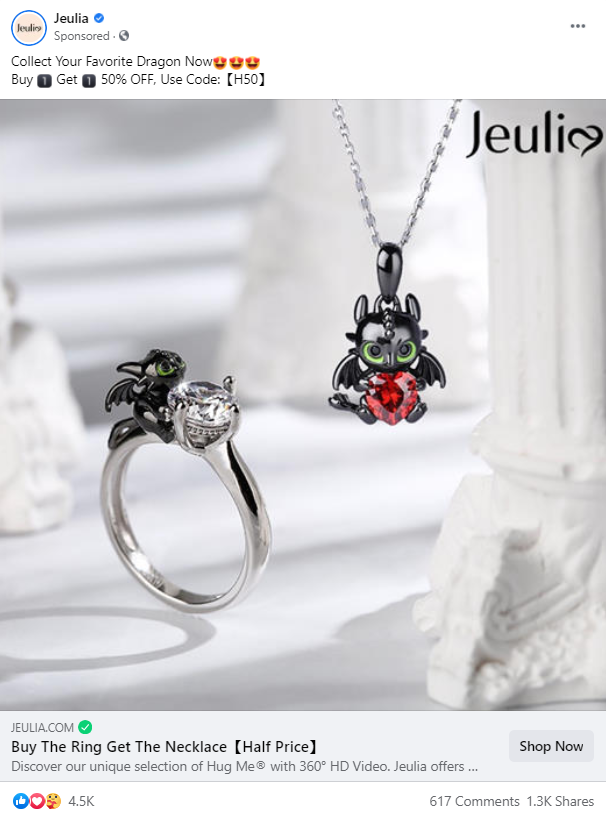 Pro tip #1:
Click on any dropshipping ad you see on your feed and Facebook will suggest more ads of the same type. This way you will get less big brand ads and more dropshipping ads which is exactly what you need to be looking for.
Pro tip #2:
Don't forget about the people in the comments when you hunt for ads. You can find so many cool products and niche ideas simply by clicking on one of the profiles who commented in the ad.
Let's take a look on this ad that popped on my feed: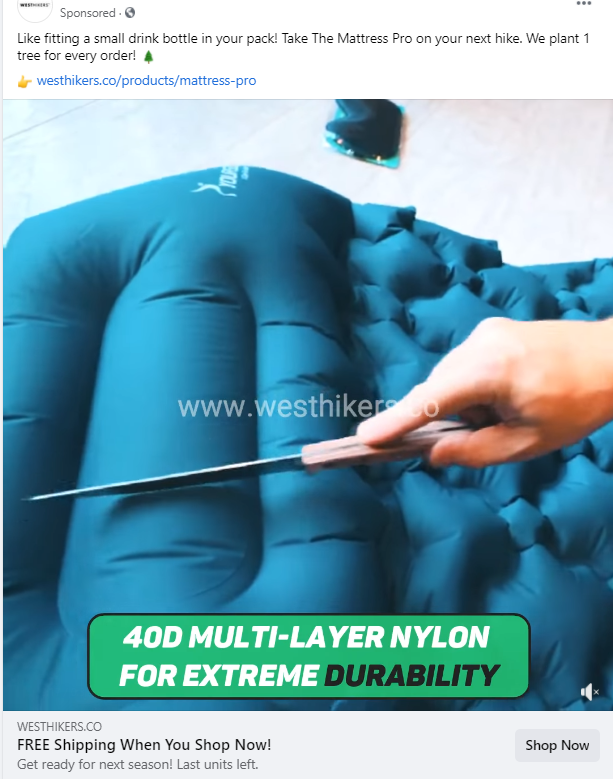 It's a really cool product for hikers which I recommend selling right now because it's doing really well. When I checked the comments, I found some people who commented that they like it and some that already received the product.
So I just randomly picked one of them and checked their share history. I saw some dropshipping products they shared but the one thing that drew my attention was this shirt that one of the ladies shared: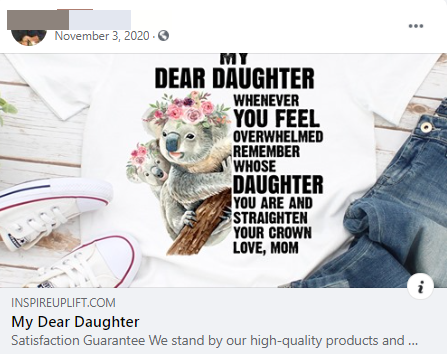 It's a really nice quote and design so as a print-on-demand seller, this shirt caught my attention. I can take this quote, make a similar design, and try to sell it too. Or maybe offer a different product like a mug to show something new to the target audience.
This is just one example of the many products I've found on people's feeds so don't forget to check the comments to get more product and niche ideas!
Pro tip #3:
You can also search through people's likes to find awesome pages of businesses or just get some ideas on what to sell next. Here's an example of a profile I chose to spy on from the same ad post I found using the chrome extension: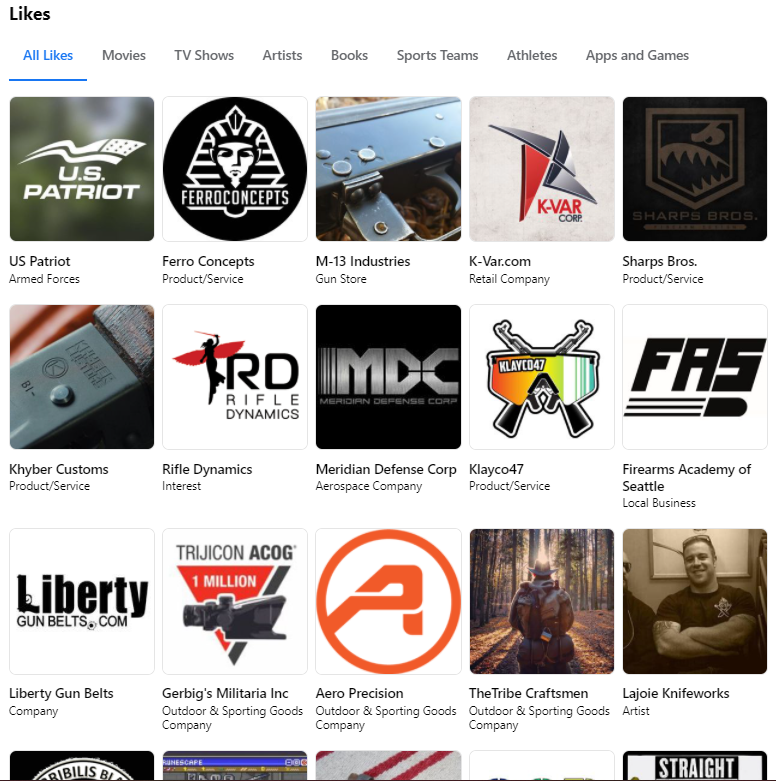 This guy is really into guns/hiking and I instantly found ton of awesome pages he liked which I can use to get some ideas. Some of these are really cool and I believe that if I were to research this niche the regular way, I would've missed some of these pages.
If you ever feel stuck not knowing what to sell or what niche to choose, then just use this tip to get some ideas flowing into your head 😉
Pro tip #4:
Save ad posts with low engagement and check them once a week or so to see how much more likes/shares/comments they gained. This is your chance to be one of the first ones to spot a hot product and sell it with minimum competition!
3. How To Hunt Shopify Stores And Get Valuable Data On Them?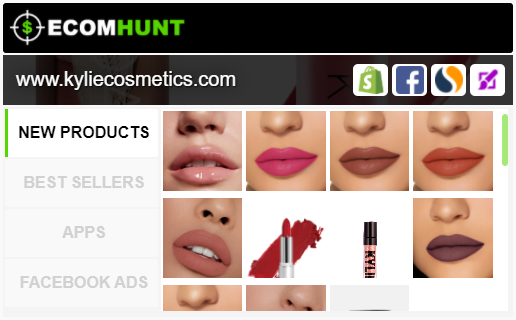 It's the same as with Facebook ads just this time you need to be on an online store hosted on Shopify. We'll use Kylie Cosmetics Shopify store as an example to see what data we can get on her store.
The data pulled from the store is:
1. New products – Find the newest products on any store. One of the ways to use this feature is to find a successful dropshipping store and closely monitor the latest products they added. It can help you spot a winning product before other dropshippers do.
2. Best sellers – Get the list of the top sellers for any store you visit.
3. Apps – Ever wondered what apps a successful store is running or what was that cool feature you just saw? Well then now you can see all the apps the store is using in the Apps tab and easily install them in your store too.

4. Facebook ads – Click this option to be transferred to the ad library. This option only works if the Shopify store you're currently checking has an active Facebook page with active ads.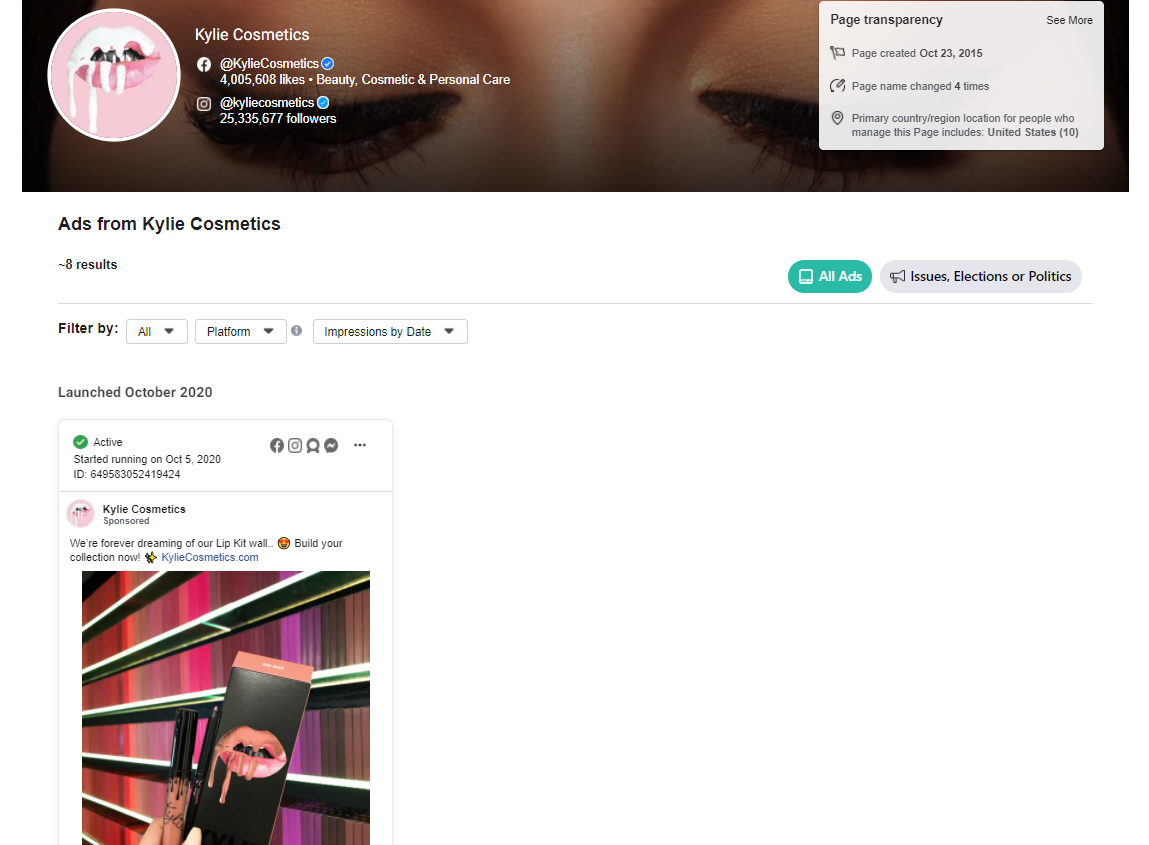 With just 1-click we are in Kylie's Facebook ad library and we can see all the ads they're currently running.
On top of that, you can also see the store's theme and a quick link to SimilarWeb:

Pro tip:
If SimilarWeb has data on a store, then you can use it to roughly calculate the amount of sales it gets.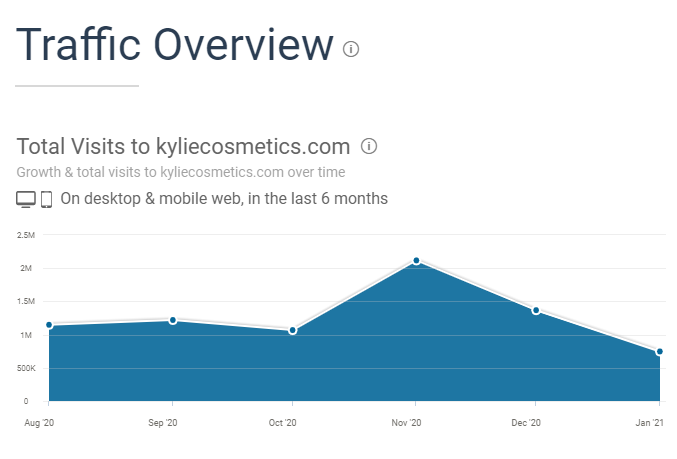 You can look for global average conversion rate for that store's industry and use this info to calculate how much sales they're getting a month. It's a rough estimate but it's good enough to help you understand if they're doing fine.
To Sum It Up
Ecomhunt's Extension is a must have tool for any dropshipper out there! It will save you a lot of time and get you the data you need in a click, but in my opinion the most powerful thing about this extension is the research factor.
As a dropshipper, you have to be dynamic and constantly search for new products/ideas and this chrome extension is going to help you exactly with that. Use the tips I shared in this article and you will definitely find you next winner soon.
Good luck!
Struggling to find good products to sell? Not sure who's your target audience? Tired of losing money on products you were sure were "winners"?
Then Ecomhunt is what you need! Find hot winning products that are added daily, spy on their ads & stores and import them into your store in 1 click and Start Selling Today!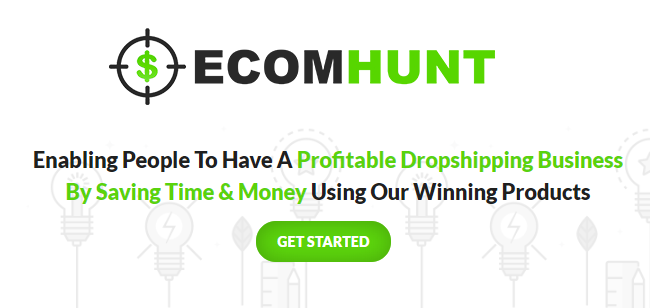 Must Read Articles: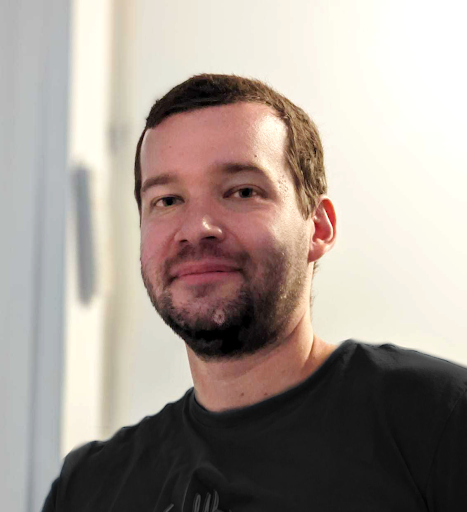 Daniel Aloni is one of the leading mentors in the Ecomhunt family. Daniel is a highly experienced Print On Demand seller with multiple 6 figures successful launches.