Aliexpress is every dropshipper's go to place to find products to sell and the suppliers to eventually fulfill their orders. If you're in the early stages of testing a product, then using Aliexpress is fine and even recommended at first.
But what should you do if the product you're testing is getting steady sales and it's ready to be scaled?
The answer is simple:
If you're about to scale your product, then it's time to move from Aliexpress and choose a serious fulfillment service! Especially now when the COVID-19 pandemic is impacting the whole world so you can't allow any mistakes to happen.
In this article, I'm going to talk about why you shouldn't scale with Aliexpress and what service to use instead.
Enjoy!
Don't Use Aliexpress When You Scale
In early stages of any dropshipping business, when you're just beginning to test products, Aliexpress is a great place to start from. You can find almost any product you see online and if you stick to some basic rules, you can safely use the sellers there to fulfill your orders.
You have to make sure the seller you're about to use has a good record on the platform and that his reviews are mostly positive. These sellers know what they're doing and it's safe to assume the product you just ordered from them will go out as planned.
Important:
Don't use new sellers to fulfill your orders even if the product price is much cheaper than all the others. The money saved isn't worth the trouble. That said, it's a whole different story if you're looking to take it to the next level and begin really scaling your products.
In this case, the one thing you'll be looking for are GUARANTEES and that is something Aliexpress sellers cannot provide.
You want to make sure the product you're selling doesn't take a month to arrive, and that it's well packed and in a good condition. You also want to be working with someone who can't scam you or try to save some money on your expense.
Unfortunately, there are too many cases like these and you're really risking it if you decide to continue using Aliexpress when scaling. Stuff like paying extra for e-packet to get faster shipping times while getting your package shipped using the cheapest method available.
Even when it was actually shipped using e-packet, it was still really slow in most occasions which is really bad for business. Same thing goes for the quality of the product where you couldn't really check it(unless you ordered it for yourself) and had to trust the seller and his reviews.
And I'm not going to talk about the refunds/disputes which were a nightmare to handle…
Now, with the COVID-19 pandemic striking globally, the situation has changed to the worse and scaling with Aliexpress is the same as playing a Russian roulette. From super late shipments to lost packages, scaling with Aliexpress is too much of a risk right now and you should avoid it if you don't want to get burned.
CJ Dropshipping – The Best Way To Scale
Dropshipping as a business model and everything around it has greatly evolved since 2016 when I first started. Today, we have companies that provide services other dropshippers and I could've only dreamt about back then.
Companies like CJ Dropshipping that take you hand by hand and provide everything you need to run a successful dropshipping business.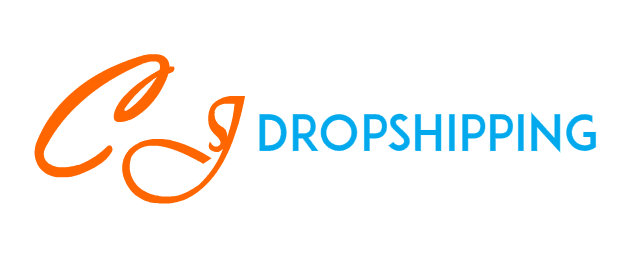 From sourcing the products you want to dropship to providing fast and stable shipping times with real guarantees. CJ Dropshipping is a must service for any dropshipper out there!
Here are 6 main reasons why you should use CJ Dropshipping:
1. No fees, no minimums, and no hidden charges – You pay absolutely nothing to use CJ and you only pay for the product you dropship. There's no minimum orders and you can start working with CJ even if you're a complete beginner.
2. Available integrations on multiple platforms and marketplaces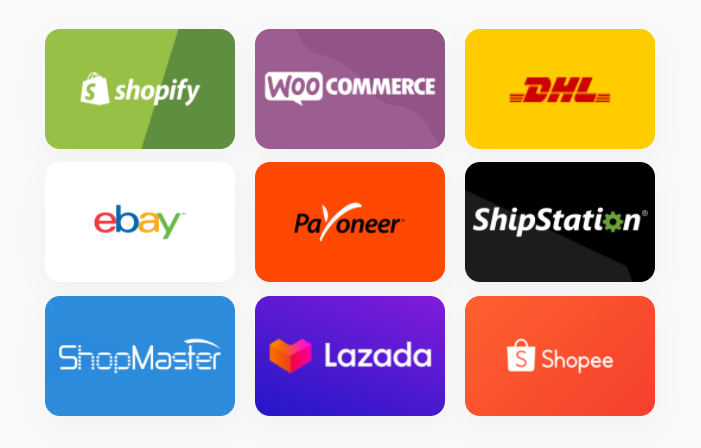 CJ got you covered with integrations on the most popular marketplaces and platforms for dropshippers. You can use CJ and automate your dropshipping business almost on any platform with ease!
3. Lightning fast shipping – One of CJ fortes is shipping efficiency which allows them to ship your items fast and deliver them safely to the desired destination. CJ's average delivery time to the USA from China currently stands at 8-15 days(!!)
4. Quality control – To ensure customer satisfaction and to avoid unnecessary chargebacks, every product is inspected before packaging. You can be sure the product you dropship will arrive safely to its destination with no issues or existing damages.
You can also browse their site to find hot deals, trending products, new products, print-on-demand products, and much more!
5. Sell products located in specific warehouses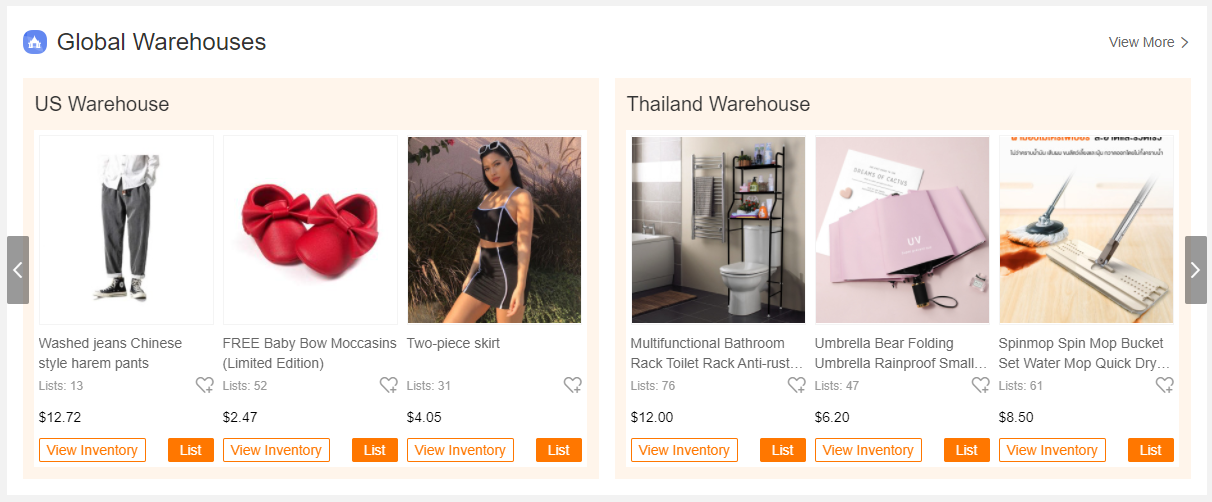 CJ has warehouses all over the world with thousands of ready to dropship products. Instead of dropshipping only from China, you can now check if the product exists in the country you're currently marketing in to provide much faster shipping times.
Locate the closest warehouse to the country you're selling in and choose from thousands of excellent products you can dropship right now.
For example: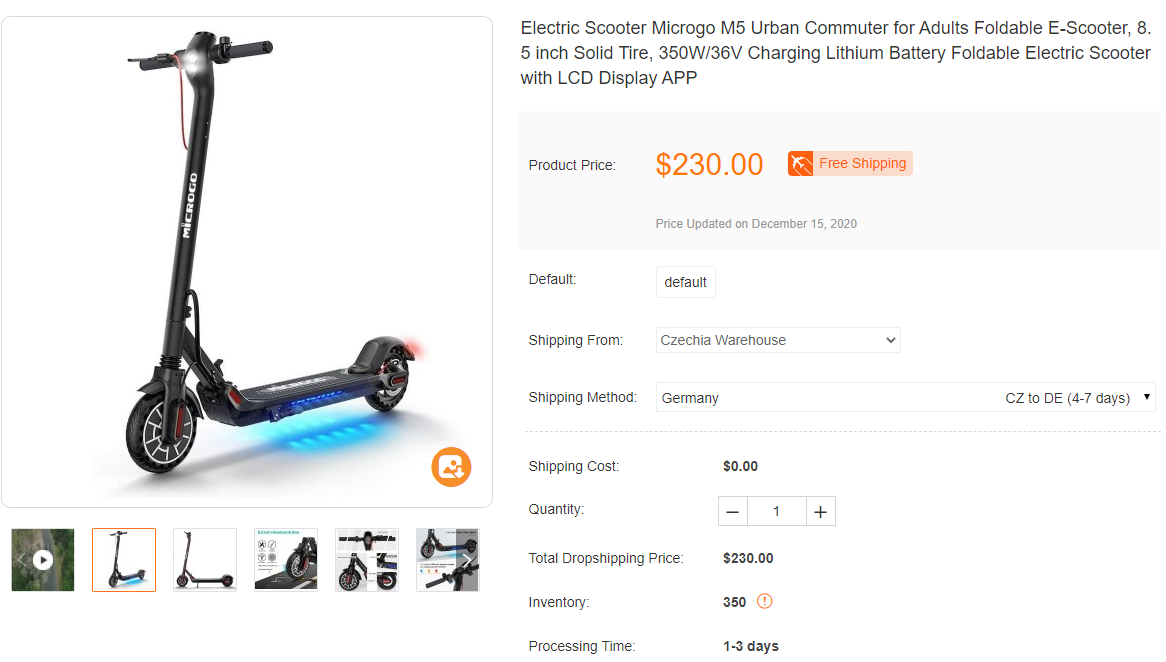 You can sell this awesome electric scooter to the German market and get it shipped in 7 days max from CJ's Czech Republic warehouse.
6. Source products for a cheaper price – If you thought Aliexpress prices are cheap, wait till you see the price offers on CJ. On top of the quality service you're already getting, you will also profit more with CJ's competitive pricing.
How To Use CJ Dropshipping
Using CJ dropshipping is really simple and you can get started working with them in minutes. If you're selling on Shopify, you will need to download and install the CJ dropshipping shopify app from the app store. The app is completely free to install and has no monthly fees.
If you're selling on a different platform such as WooCommerce, Ebay, etc, you can check their integration menu and choose yours to get started.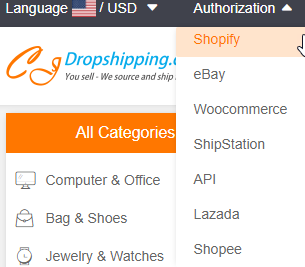 Once you're in their app, your next step will be to source a new product and get a pricing offer for it or sell existing ones from CJ's stocks.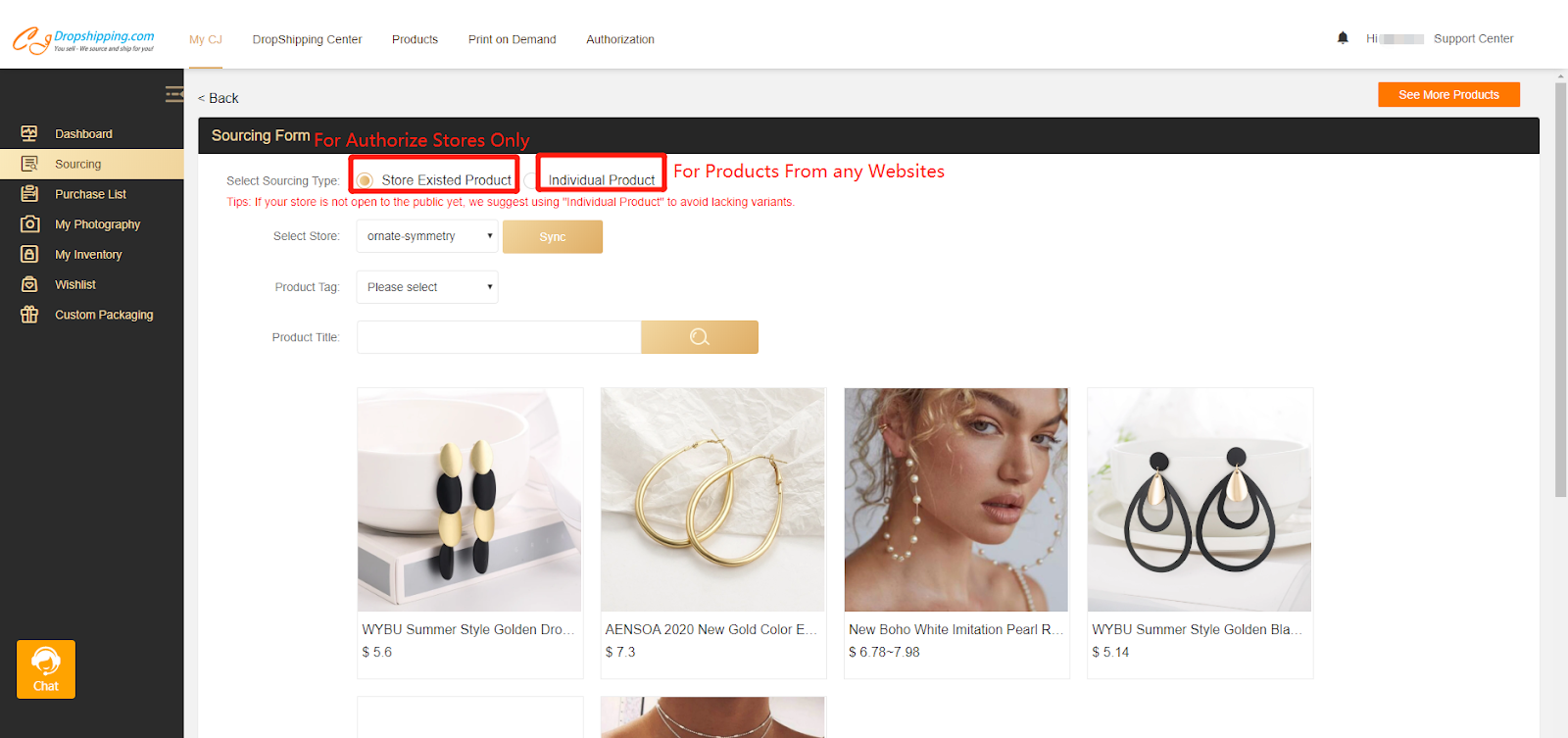 Important Note:
You have to first authorize your store if you want to sell existing products and to fully enjoy CJ's automation. The process is really simple so just follow their instructions in the app.
Once you're done, all is left is to list the product in your store and start getting sales. And as I already said, the whole process is automatic and every order you get will be processed behind the scenes and fulfilled.
To Sum It Up
Scaling is a very delicate process and to make it work you have to make sure everything is on point. You'll be spending more money on ads, driving more traffic, and getting more sales, so you can't allow any mistakes to happen that can hurt your business.
Stuff like pissed customers and chargebacks can easily shut whatever you're doing and this is why you have to choose carefully who you work with. So to avoid these issues, you should definitely use CJ Dropshipping when scaling and let them do what they're doing best so you can focus on your ads and store.
Use their service and stop worrying about pissed customers and long shipping times which will only lead to chargebacks and possible limits on your business.
Must Read Articles: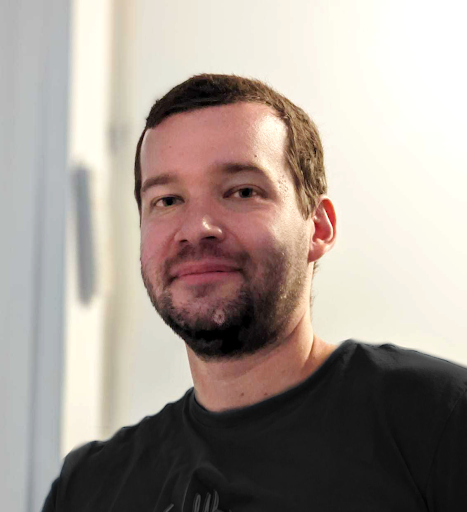 Daniel Aloni is one of the leading mentors in the Ecomhunt family. Daniel is a highly experienced Print On Demand seller with multiple 6 figures successful launches.