Happy new year everyone!
In this week's article, I'm going to share 3 winning products you must sell in January 2021 and I'm going to give you professional targeting suggestions for each product.
On top of that, you will also find store and ad reviews where it's needed + selling strategies so you can take these products and make some bank.

1. Leather Repair Patch For Furniture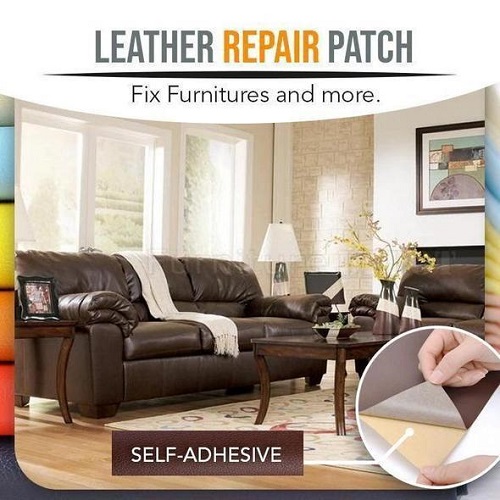 The first product I'm going to recommend selling this year is this amazing leather repair patch. Instead of throwing out your old chair or sofa outside because of some tear, you can simply stick this leather patch on it and it will look as new.
What I like about this product is that it solves a problem and most importantly it can also save a lot of money for people. And with COVID-19 still running wild worldwide, some people won't be able to afford new furniture so this product can save them a lot of money.
In the right hands and with the right marketing plan, this product has a huge potential to make some bank so don't waste your time and be the first to jump on it!
Store Review: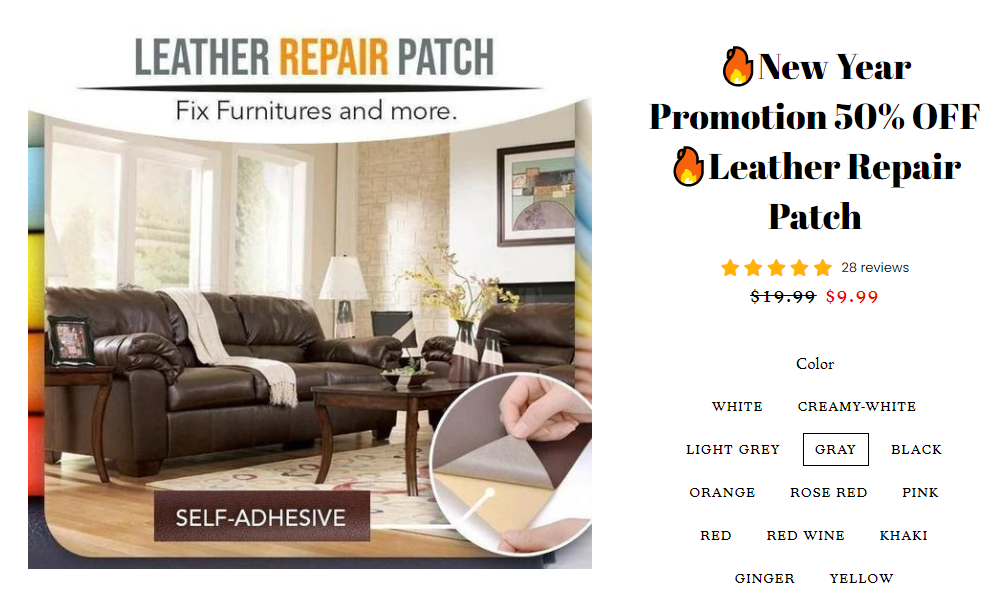 Before I go into what they did right or wrong on their product page, I want to first talk about all the different color options this product has. As you can see from the screenshot above or if you visit the product page on Aliexpress, this leather repair patch product has A LOT of color options.
All these color options automatically make it risky for us to dropship this product because we don't have the product in our hands so we can't be 100% sure about the colors. So proceed with caution with this product and do your homework before spending money on ads and making sales.
My tip is to try and get some live pictures and maybe a video from the supplier to have a better look on the colors. Or use a Chinese agent or a fulfillment company that can order all these patches to quality check them before you start selling. We want to make sure the colors of this product match the default furniture colors.
Another option is to play it safe and offer minimum risk colors such as Black, Gray, Red, and probably White. Just by having the Black color patch available, you can reach a good number of potential customers who will buy it from you. If you play it safe, you can start selling this product even today.
Based on the reviews, it looks like most customers are happy with their product and with the shipping so I think it's safe and we can proceed with this product. If it were me, I would probably play it safe at first and offer just a few color options and not the whole inventory.
Here's what they did wrong:
Variants – They have the color options in their product pictures but their variants are just simple text. It would've worked much better if they had an app that could transform the simple color variant into color swatches.
There are plenty of apps that can do that for you which will make it much easier for your customers to choose the color they need. Search for "color swatch" in the Shopify app store and you'll find plenty of good apps you can use.
Reviews – They did import reviews which is great but they missed the good ones and kept some of the really negatives ones. Remember to display the good reviews first and choose the ones that make your product look the best.
Frequently bought together product bundle – A bunch of random products with no real connection offered as a bundle will not get you any extra sales. This will only cause a delay in sales and can hurt your conversion rate because no one in their right mind will pick such a bundle. Please don't offer random products in bundles or upsells because it will only delay the purchase process!

Same thing goes for the "You may also like" category of random products…
Here's what they did right:
Product description – I really like the structure and the GIFs they used to really show the product in its full glory and explain how to use it. They have trust badges, guarantees, shipping times, and everything else you need to have in your description. The grammar isn't the best but it'll work so it doesn't really bother me this time.
Quantity discounts – A great way to increase the average order value! Their only mistake here is not having any buttons to instantly add the product to the cart(there are apps that offer that in the Shopify app store).
Targeting: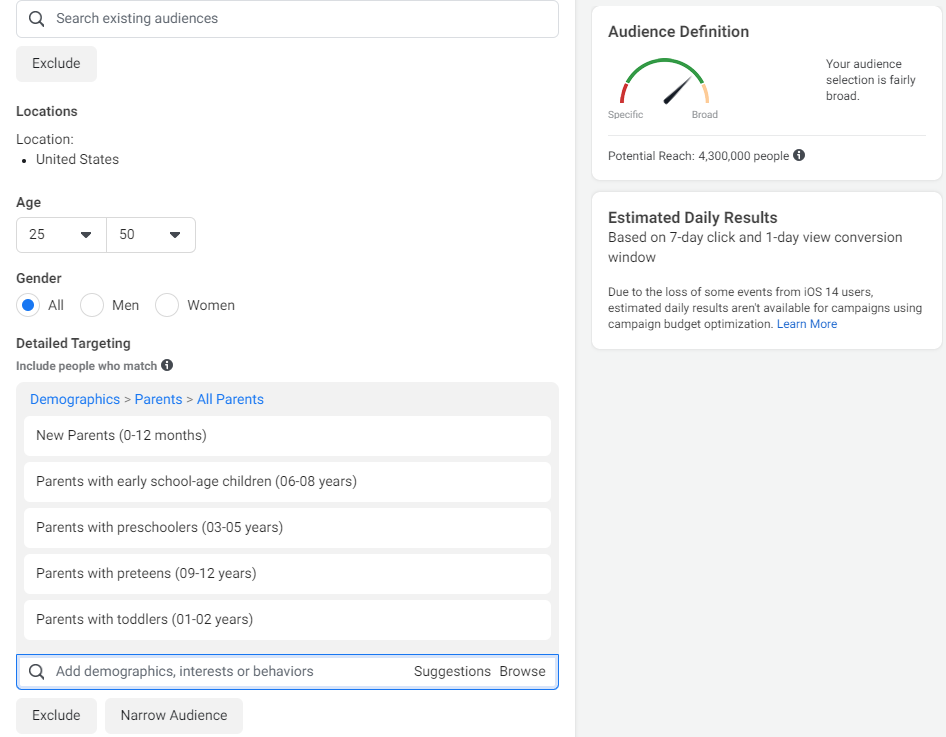 This product is really general so we can target home owners, furniture companie, etc, which will give us infinite amount of audiences. If we go this way, it will be like playing the lottery and we'll probably need a big budget to hit the sweet-spot with this product.
Instead of just going general here, let's think who needs this product the most – My first thought was parents with children who usually tend to ruin stuff. If we target parents, there's a chance some of them have a ruined sofa they still didn't throw out and our product will help them fix it. So the first good targeting choice are parents and the photo above is how you target them.
My second choice are cat owners who usually have at least one piece of furniture ruined because cats really like to scratch stuff. And if I remember correctly, this product is also anti-scratch so it really fits cat owners 😉
Here's a quick cat owners targeting example: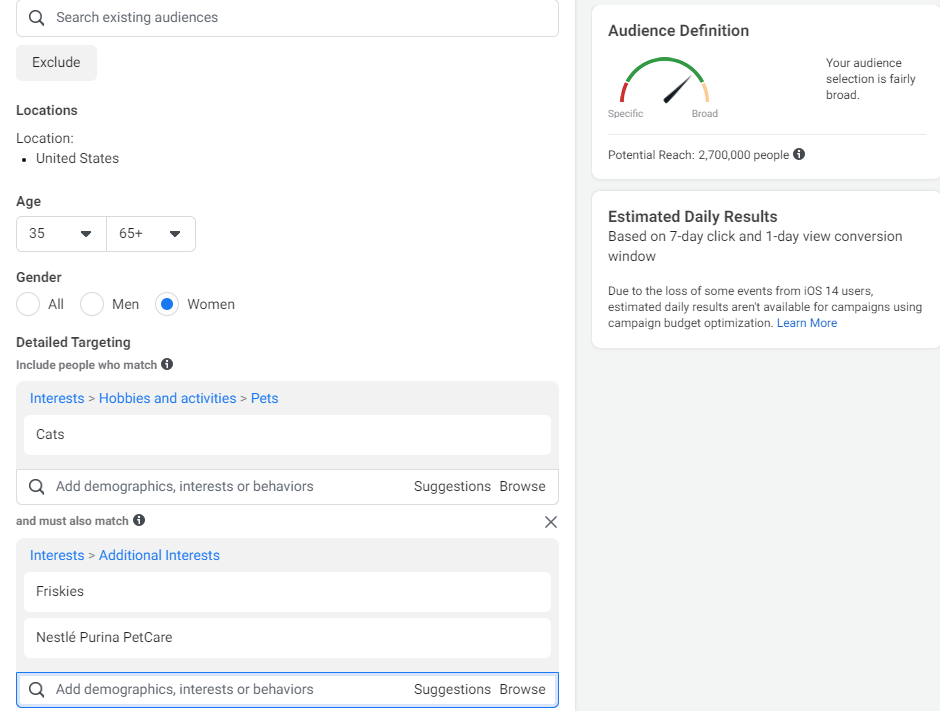 Based on my experience in the cat niche, women 35+ combined with cat food interests is the best way to find passionate cat owners. Later if you get some traction, you can try a bit younger audience and even add men.
2. Dog Chewy Ball Toy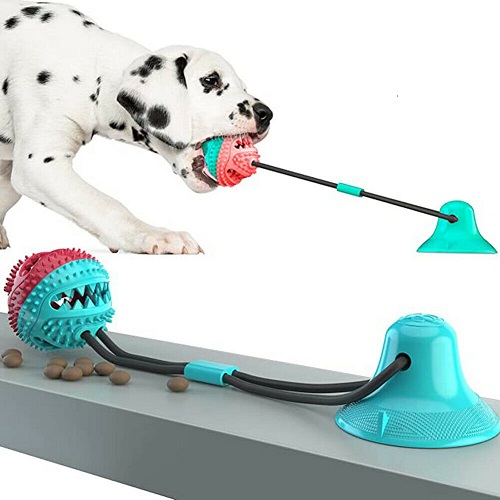 The second product is this really cool chewy ball toy that can be filled with food/dog treats to make it even more fun for the dog to play with it. It has excellent reviews on aliexpress with plenty of photos we can use and the price is pretty cheap which leaves us a good profit margin.
There's also a video of two dogs playing with this toy on the Aliexpress seller page so you can use this footage for your video ad. If you search for this product on Aliexpress, you'll find even more footage you can use so making a video ad for this product will be simple.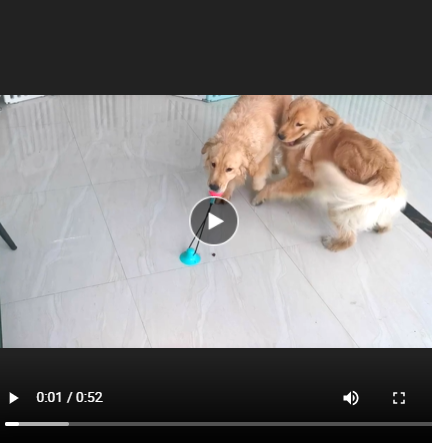 This product is self-explanatory so a simple video of dogs playing with this toy can be enough to start making sales.
Targeting: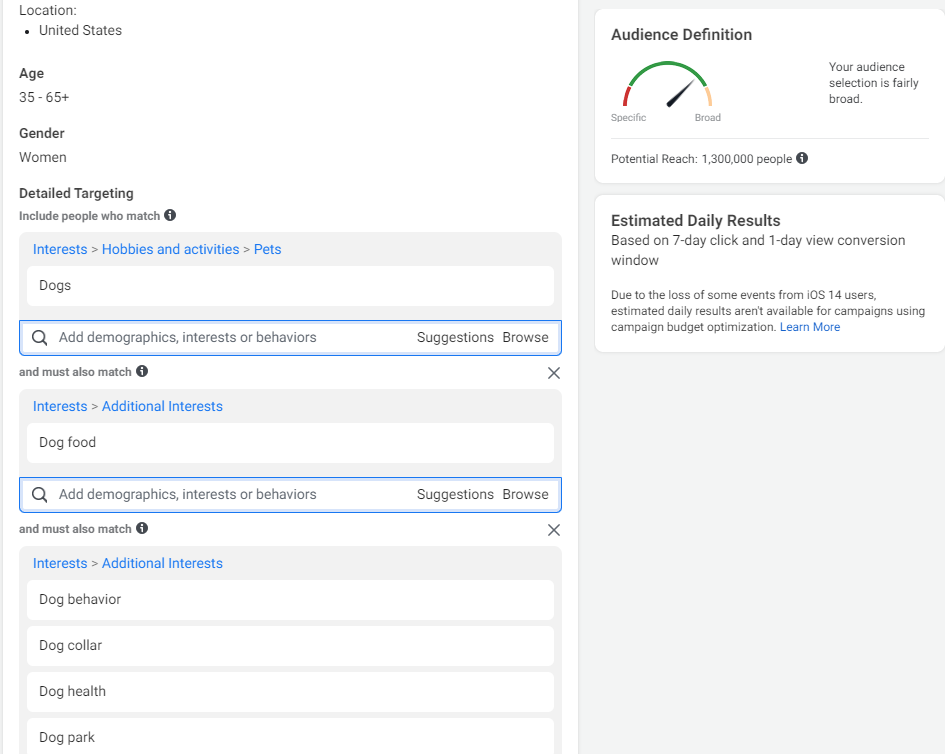 Targeting dog owners isn't hard and you have plenty of interests you can use to reach your target audience. Your only issue here will be what interests to choose from Facebook's big list and how you're going to use them.
You can either go for mixed adsets with interests layered down as you see in the screenshot above OR you can go with the one interest per adset method. Personally, if I run CBO ads, I prefer keeping only one interest per adset and testing about 5-7 interests to see how it goes.
So instead of layering down all the interests, it's going to look like this: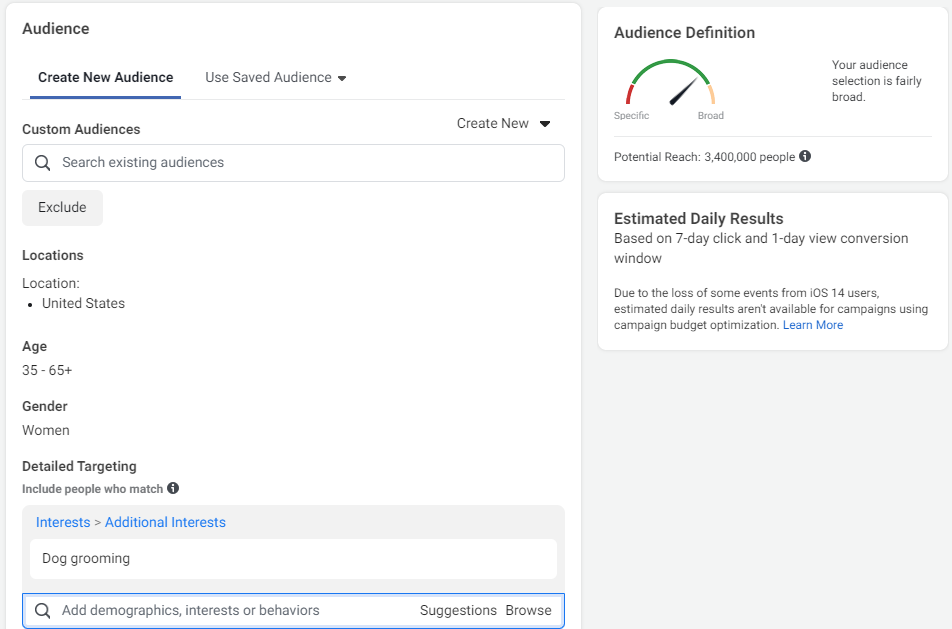 Each adset will have a different interest in it and it doesn't really matter the size as long as it's at least more than 1 million. Put the interests you think will work the best and let Facebook do it's work and choose the one works best.
Here's a Youtube video by Serban where he explains the 2 best testing methods with Facebook ads:
Selling Strategy:
This products costs about $10 including shipping on Aliexpress so we can sell it for $24.99 + Free Shipping or even $29.99 + Free Shipping. This product has excellent reviews you can import to your store so all is left is a great description to make this product look premium.
This product has 4 colors but my advice is to offer maximum 2 colors – You can go with the blue one you see in the video and the red one. Don't let your customers think too much about the color and make it more easier for them to choose 1 color and proceed to checkout. Last thing we want to happen is for our customers to stop and think what color they should choose and waste precious time when they could've already reach the checkout page.
Quantity discounts:
A lot of people have more than one dog so offer quantity discounts on your product page. You can go with a 15% discount for 2 chewing toys and an extra 5% discount per each additional toy they add to their cart.
The golden rule here is to not be cheap and offer joke discounts such as 3% or 5%… Don't be jokers! Give people a good discount to have them order more.
Bundles:
I usually don't offer any bundles because you really need good products with a real connection between them to make it work for you. And to make it faster, you also need to offer self-explanatory products in the bundle for people not to waste too much time reading each product's description.
If you want to offer a bundle, you can go with a calming dog pet bed & maybe a teeth cleaning chewing toy. These products are easy to understand so there's no real need to check them out and they're all super popular in the dog niche so it could really work.
3. Remote Control Snake Toy For Cats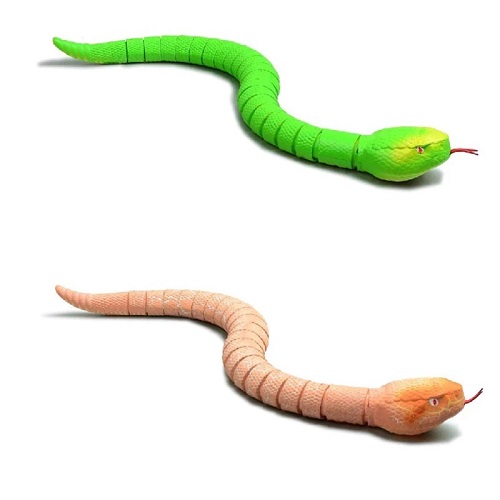 Our third and last product is this amazing remote control snake toy for cats. As the title says, this toy is meant for cats probably because biting is going to ruin the electronics in this toy and cats simply don't do that.
When it was first posted on Ecomhunt, it had about 1.5k likes and more than 600 shares.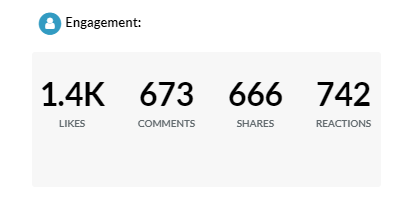 And now the original ad has over 20k likes and more than 4k comments! They did really well selling this toy and even now they're still running ads to it.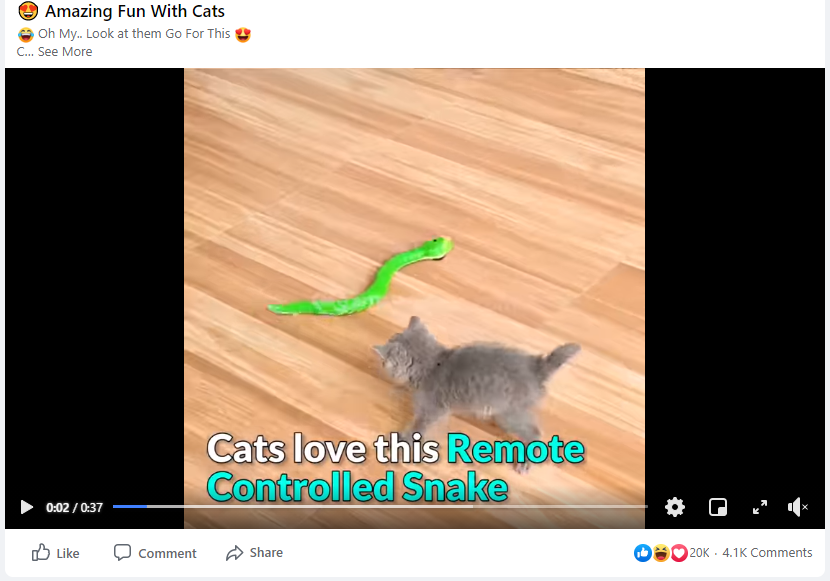 This cat snake toy has amazing reviews on Aliexpress and it still can make a lot more sales. A lot of countries out there are entering again into a new lockdown and people will have nothing to do but to buy stuff for themselves and their pets.
If you want to sell this cat toy, you'll have to create a new and better ad OR market it to audiences these dropshippers haven't reached yet. A lot of dropshippers focus on USA and English speaking countries, so if you can market it to Germany, France, or even Italy, you can hit jackpot.
And if by chance you speak the language, then you'll have a big advantage over most of dropshippers out there. We have users who market exclusively to a single country in EU and they're making huge numbers each month.
Ad Review: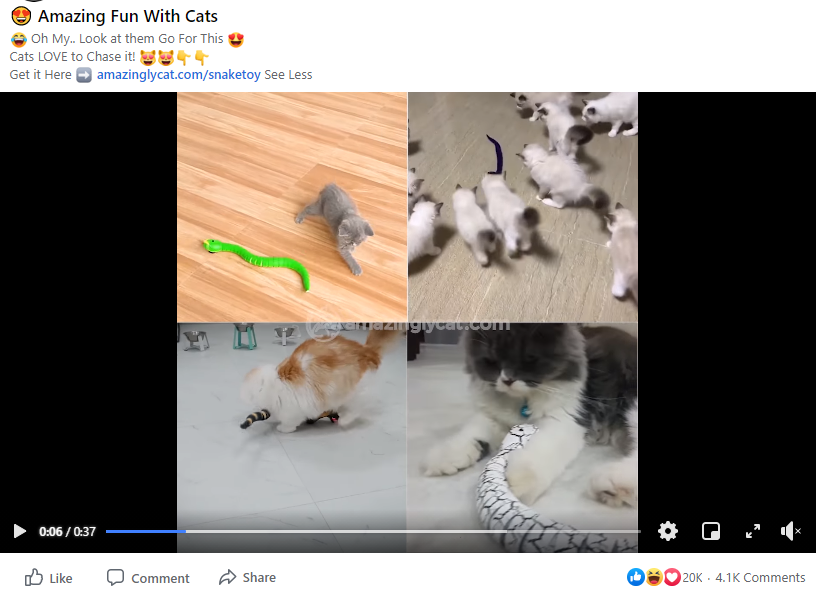 Unlike Amazon/Ebay, Facebook isn't a marketplace and people have no intention to buy something unless it's a good product they really need. The first 2-3 seconds of your video ad must have that WOW effect to stop people from scrolling their feeds and check out your ad.
When it comes to cats and their toys, it's really hard to go wrong because almost every shot you use will be a great start to your video ad. In this case, they started by showing us all 4 shots of the cats playing with their toys and looks like it worked well for them ?
Next they went and showed each shot separately with some text about the product. In my opinion, they wait too much time between the shots but it's really nitpicking at this point because other than that the video is perfect.
The call-to-action at the end of the video is really nice because of the 3 small badges. In most cases, people just add a single line of text and end their video so it's really nice to see a bit of creativity here.
Their ad copy isn't really my style… I don't like using too many emojis and I prefer explaining a bit about the product in the first line. I know there's not much to explain about this product, but this is just my way of doing things.
My kind of ad copy(example):
"OMG! Cats LOVE this remote control snake toy ?
Get yours here => *store link*
Order now and get 50% OFF + Free Shipping!"
Targeting: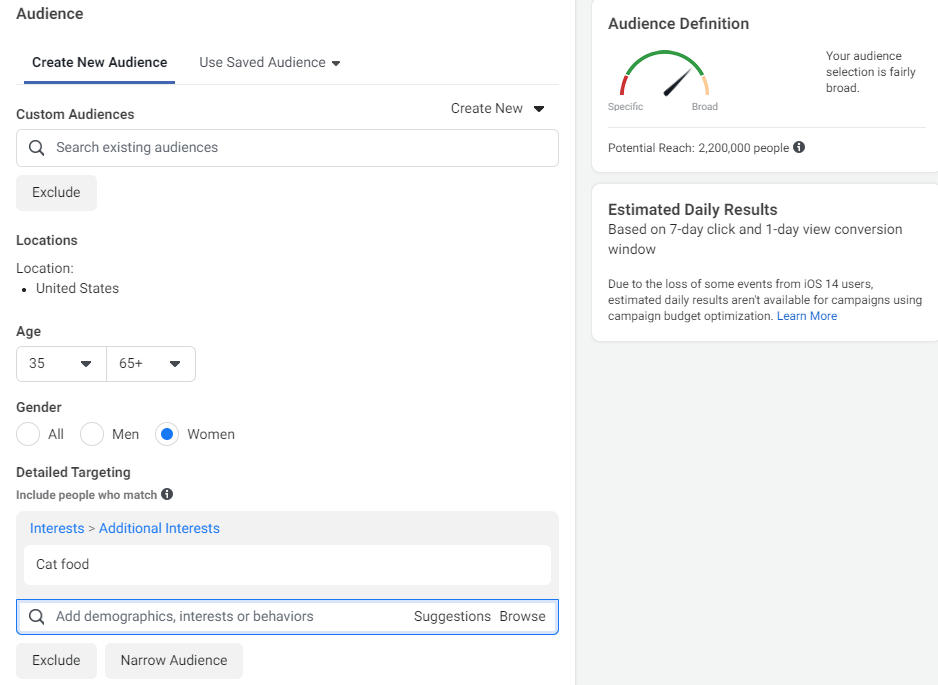 If you're testing one interest per adset, you have plenty of interests with big audiences to choose from on Facebook. You can go with general interests like Cat food as you see in the screenshot above or search for big pet food companies.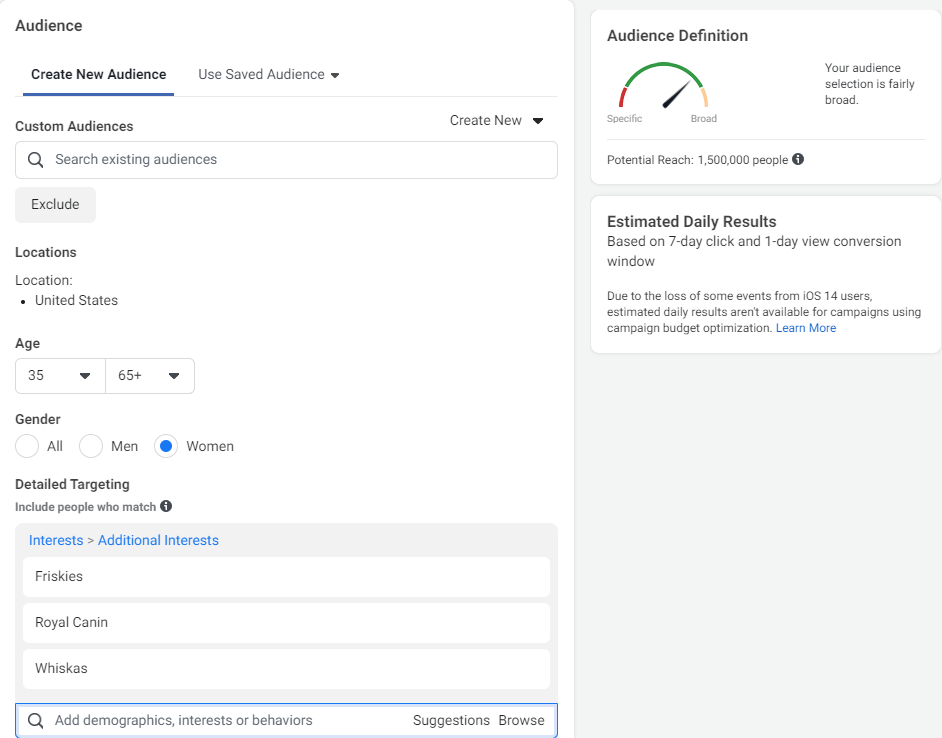 I usually prefer putting a single big general interest in one adset and combining a few smaller interests together like these pet food companies. Another option would be to target cat celebrities like Nala Cat and others.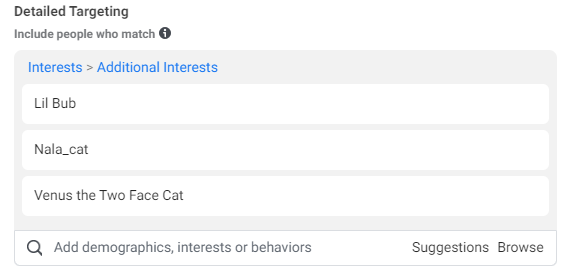 Some of these interests are pretty small but you can be sure they have hardcore cat owners there ?
To Sum It Up:
These products potential is HUGE and all you have to do to succeed is to market them correctly and follow the tips in this article.
Hope you liked this week's article.
Good luck!
Struggling to find good products to sell? Not sure who's your target audience? Tired of losing money on products you were sure were "winners"?
Then Ecomhunt is what you need! Find hot winning products that are added daily, spy on their ads & stores and import them into your store in 1 click and Start Selling Today!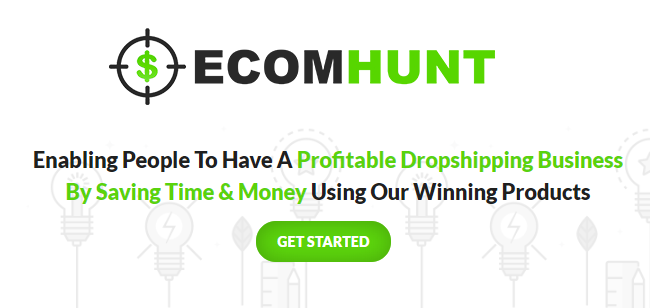 Must Read Articles: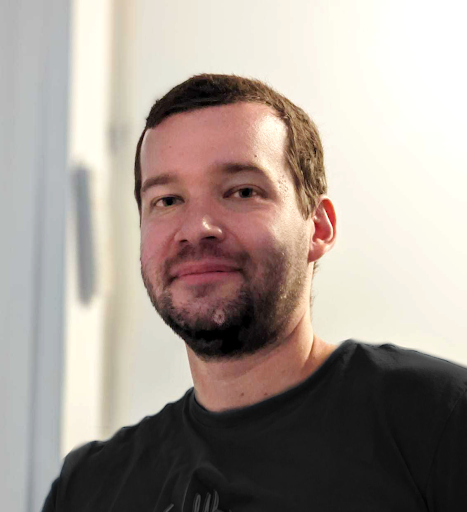 Daniel Aloni is one of the leading mentors in the Ecomhunt family. Daniel is a highly experienced Print On Demand seller with multiple 6 figures successful launches.