In this week's article, I'm going to give you 10 tips and tricks you can implement right now to get more sales on your online store. Learn how to boost you store's conversion rate and make your checkout process run smoothly and without any interruptions.
If you're struggling with your online store and can't get any sales, then this article is for you!

1. Add Reviews To Your Online Store
Reviews are your store's social proof and it's one of the only ways you have to show how good the product you sell actually is. Consumers are always looking for legit feedback on the product they're about to buy and it's not good to business if there's no feedback at all.
5 star text reviews and photo reviews will boost your store's conversion rate, resulting in increase in sales. Nowadays, it's really easy to import reviews and you can do it in a few clicks by using one of the review apps in the Shopify app store.
If you want to know more about the importance of reviews and the impact it has on your online business, I recommend checking out BrightLocal's 2020 consumer review survey.
2. Transfer Customers Straight To The Cart Page
As a small online store owner, you first need to understand that you're not Amazon. There won't be any shopping sprees happening on your store so your best chance to get a sale is by closing the deal as fast as possible. To do that, you have to make sure your checkout process is fast and smooth.
If a customer clicks on the Add to Cart button, you should then transfer him to the cart page from where he can proceed to the checkout information page. If you keep him on the same page after clicking the Add to Cart button, then you're just giving him more time to think, thus increasing the chances he will leave your store without buying.
Focus on getting the first sale fast and later you can try and sell other stuff to your already existing customer. It's much easier to sell to an existing customer than getting a new one.
If you're a Shopify store owner, then you can transfer your customers straight to the cart page simply by disabling the Add to Cart notification in your theme settings. Follow this guide if you're having trouble finding this option in your theme settings.
3. Increase Your Online Store Loading Speed
A few years ago, Walmart found that for every 1 second improvement in page load time, conversions increased by 2%. They also found out that for every 100ms of improvement, they grew incremental revenue by up to 1%. On top of that, there's also the SEO benefits which impact how you rank up in search engines and more.
We're leaving in a time where almost every person has access to a high speed internet connection. People expect everything to load up fast and mistakes won't be tolerated! This means that if your store loads slower than usual, some of your customers will find it annoying and leave.
So if you don't want to lose sales, you have to make sure your store loads fast. And if you want to get more sales, then work to improve your store's load time.
Follow this guide to check your store's loading speed and ways to improve it.
4. Remove Unnecessary Apps & Widgets
Sometimes less is more… If you bombard your customers with Fortune Wheel and scarcity popups as they enter your store, then don't be surprised if they leave right away. It's better to keep your online store clean, especially if you just started running traffic to it.
And don't get me wrong here, these apps can help you get more sales but you should add them gradually. Installing and launching these apps when you barely get any traffic won't really help you make more sales.
Instead, launch your store and try getting steady traffic and sales. After that, you can start by installing one of the apps to check its effect on your store. If it does good and you get more sales, then keep it. If it doesn't help you, then test a different app until you get something that helps you get more sales.
5. Have A Good Product Description
Having a good video ad that shows how your product works doesn't mean you can skip on the product description. If you're looking to make sales, everything has to be perfect and that includes a full, correctly built product description.
Your customers suffer from a short-term memory and they need to be constantly reminded about the product you're selling. If your product description is just a copy of what you see on Aliexpress, then don't be surprised if you barely get any sales(no matter how good the product actually is).
Check out this article which shows you how to build a high-converting product page.
6. Offer Multiple Payment Options
Some customers prefer paying with PayPal, and some prefer paying with their Visa card. Having both options available on your store ensures that you won't lose sales just because one of the options is missing. And it's always a good idea to add more payment options if you have the option.
The problem starts when you can offer only one payment option like PayPal which probably will cause in a lower conversion rate BUT this shouldn't stop you from selling. There are many dropshippers out there that offer only one payment option and make a killing!
Like I already said, you may have a bit lower conversion rate but if you do everything correctly you can still make great sales and run a profitable dropshipping store.
7. Offer Free Shipping
As I already said, you have to make sure your checkout process is smooth to convert your customers quickly and without any interruptions. One of the ways to do that is to offer free shipping which removes any surprises in the checkout flow.
Customers hate paying for shipping and this is an extra step that will make them stop and think if the shipping price is worth it. So instead of automatically clicking on the Next button and moving to the Payment page, they'll just stop, think, and maybe leave your store without ordering.
If you're opening a new store, my advice is to play it safe and start with a Free Shipping dropshipping store.
8. Use Exit Pop Ups
Unlike other popups that jump to your customer's face the moment he visits your store(which is bad!), exit popups appear only when your customer is a about to leave. This option is a must on every online store and you should get it no matter how much traffic you get.
Getting clicks isn't cheap so if the customer is about to leave your store, it's probably your last chance to keep him on your store for a few more seconds for free. Offer him an additional discount, something he can't resist, and you may eventually convince him to buy your product.
There are plenty of Exit Popup apps available on the Shopify App Store so just search for the one that fits you best. Some of them are even free so you don't have to pay a dime ?
9. Remove Product Suggestions
One of the mistakes I see on most online stores I review is the random product suggestions just under the product description you're currently advertising. These product suggestions, which most of the time are completely random, are interrupting your checkout flow.
The customer who just clicked on your ad and currently reads your description should only see your product in front of him. The chances of him actually getting one of these "related" products and going back to buy the first product you advertised are almost zero.
Remove these product suggestions in your theme settings and increase a bit your overall conversion rate.
10. Make Some Of The Customer Information Fields Optional Or Remove Them Completely
Some of the fields in the customer information checkout page are by default mandatory which can slow down your checkout process, or worse, drive them completely away. Take for example the Phone Number field which is by default mandatory and you can't proceed to the next step without it.
When you think about it, there's really nothing wrong with giving your phone number because it will help the delivery company contact you if they can't reach you or if they need to update you regarding your order.
But people think differently and there are people out there, a good number of them actually, that hate giving their phone number away. Why? Because of SMS spam and annoying telemarketers so they prefer keeping their phone number private.
So if you insist on getting a phone number from them, they'll just leave the checkout page immediately. And explaining it to them that it will be only used by the delivery company won't really matter.
So on all our stores, we prefer changing the Phone Number field from mandatory to optional. We also remove the Company Name field which is useless and by that make the checkout process even faster.
To Sum It Up:
These tips should help you boost your store's overall conversion rate so make sure to implement them if you didn't do it by now. This is only the first part and we'll see you on the second part next week.
Let me know if you have any questions in the comments.
Good luck!
Struggling to find good products to sell? Not sure who's your target audience? Tired of losing money on products you were sure were "winners"?
Then Ecomhunt is what you need! Find hot winning products that are added daily, spy on their ads & stores and import them into your store in 1 click and Start Selling Today!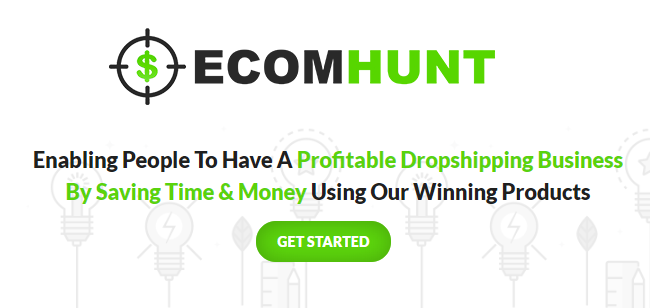 Must Read Articles: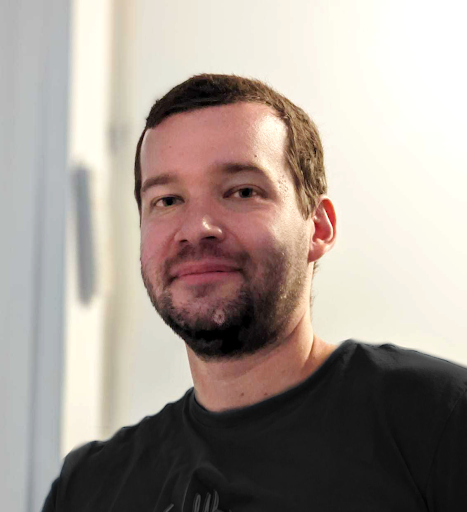 Daniel Aloni is one of the leading mentors in the Ecomhunt family. Daniel is a highly experienced Print On Demand seller with multiple 6 figures successful launches.