Introducing Adam – Your personal Aliexpress winning product researcher.
Adam is a sophisticated search engine designed to help you find the hottest products to sell on your dropshipping store. With Adam, you are the one who controls what products you want to see with the help of our built-in filters.
Choose a niche, or just go random, and filter out the results till you find the perfect product to sell ?
Start using Adam to find your next winning product: https://adam.ecomhunt.com/
(You must have an account on Ecomhunt.com to start using Adam)
IMPORTANT:
In order for Adam to fully work & to enjoy all its features, you will have to login using your Ecomhunt.com account details.

1. How To Start Using Adam?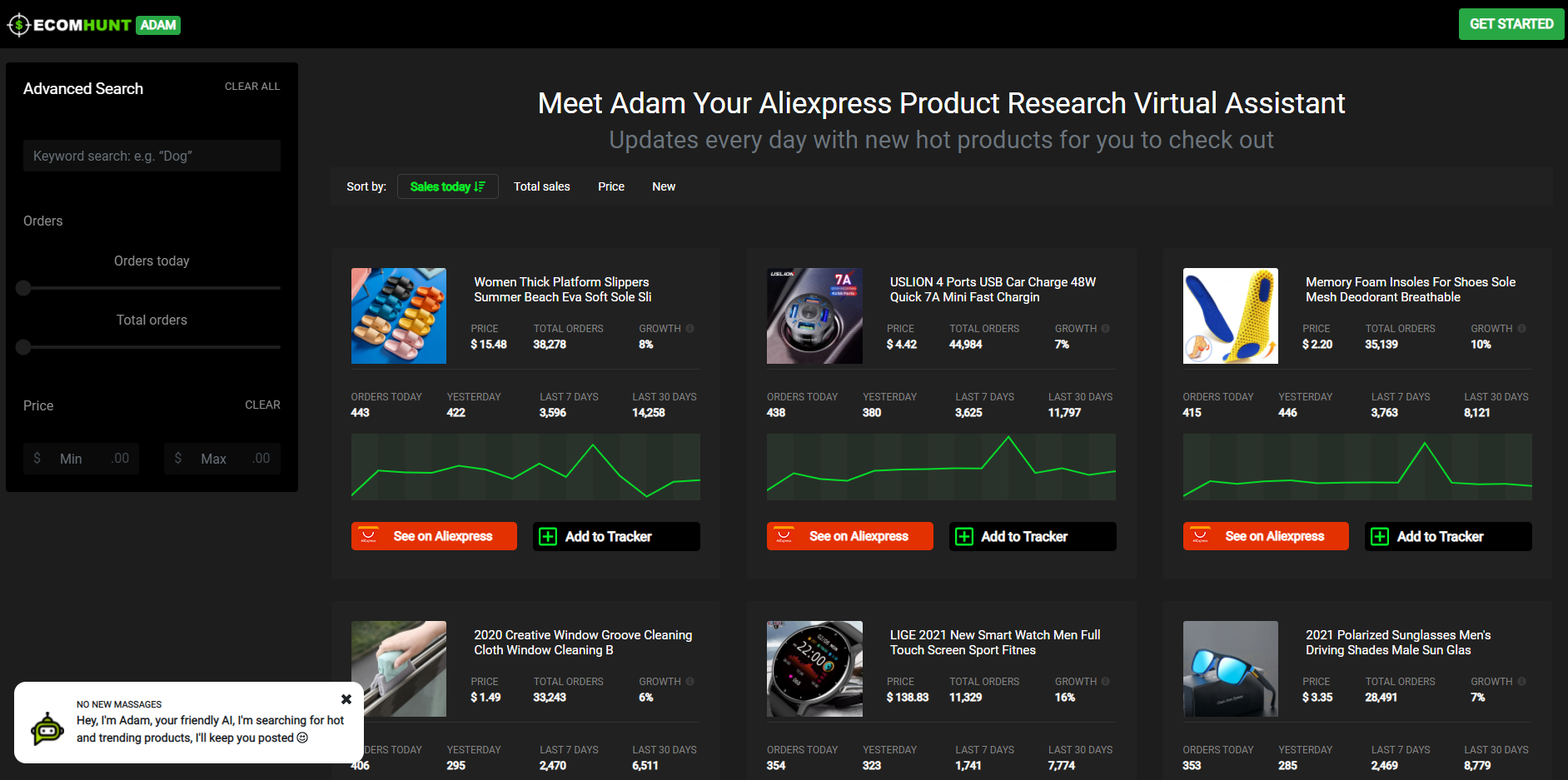 As with all our wonderful features, you will first need to signup:

Click on the green Get Started button and login using your Ecomhunt username & password: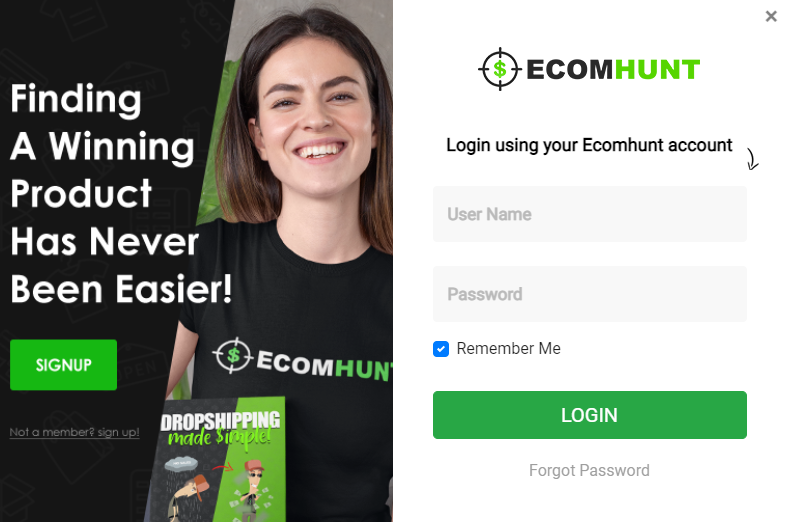 Once you're logged in, you can start playing with Adam and discover new products to sell.
Note:
From now on, you won't need to login again every time you use a new feature. This means that if you want to switch from Adam to Ecomhunt Lucky or to our Ecomhunt Tracker, you will be already logged in.
2. How To Start Using Adam?

As you can see, on the left side of the screen we have the Advanced Search tool where you can type in any search term you like and filter out the results you get. You can filter out the results by daily or total orders, and choose the minimum/maximum price of a product.
For example:
I asked Adam to find me products in the Kitchen niche by typing "Kitchen". I also asked him to display products with more than 10 daily orders because I'm looking for products with growing interest for my Kitchen niche store.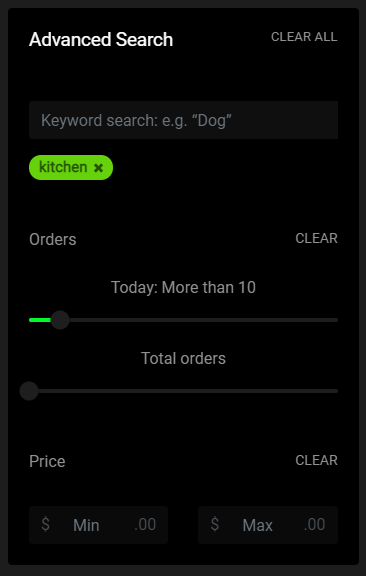 Results are displayed instantly and I already see a good looking product(shrimp peeler) with some potential: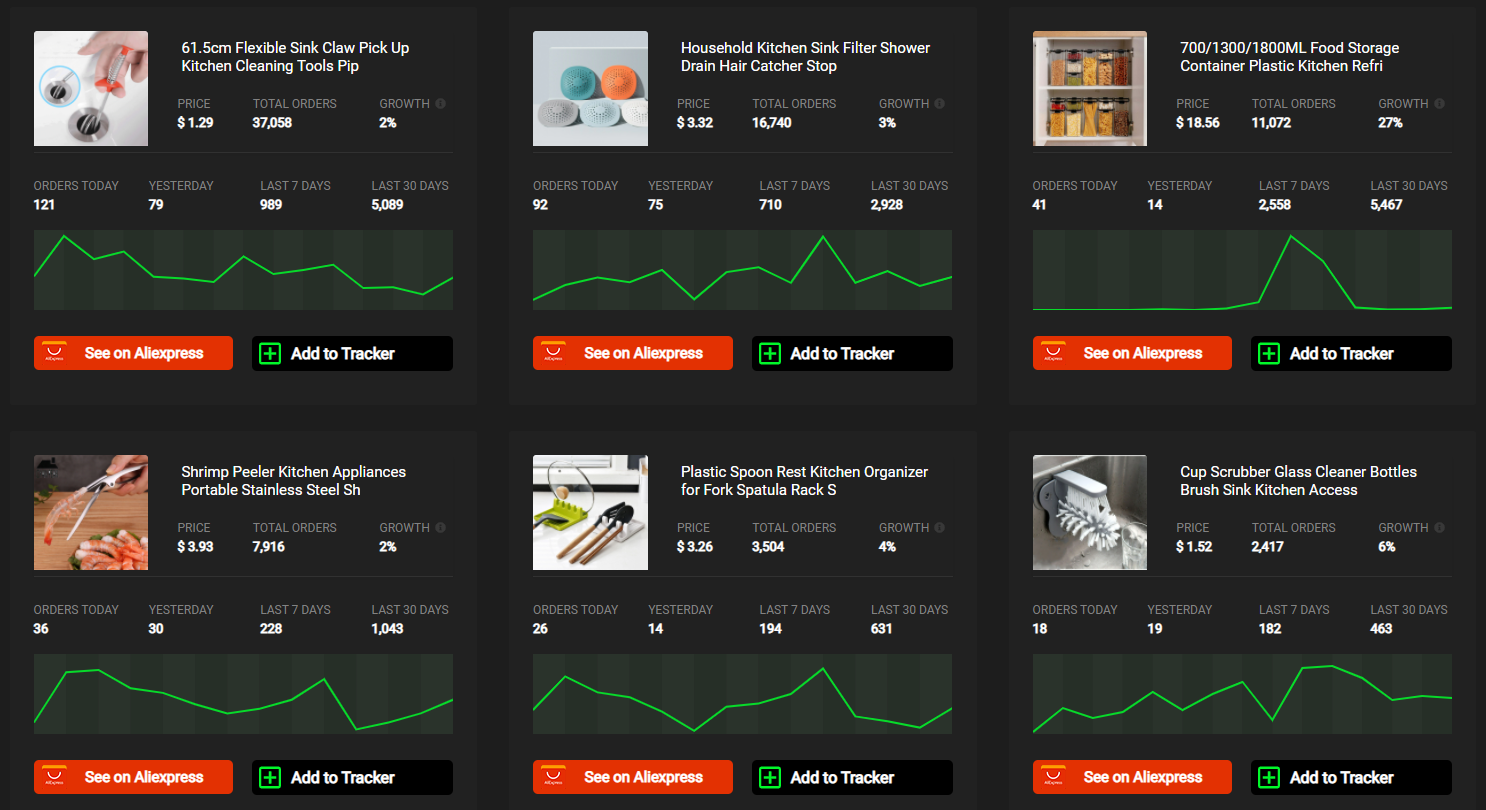 And of course there's the option to sort the displayed products by today's sales, total sales, price, and the time it was added.

You can choose to display the newest products first, the ones with the most sales, or whatever you think will land you your next winner.
3. How To Find Winning Products With Adam?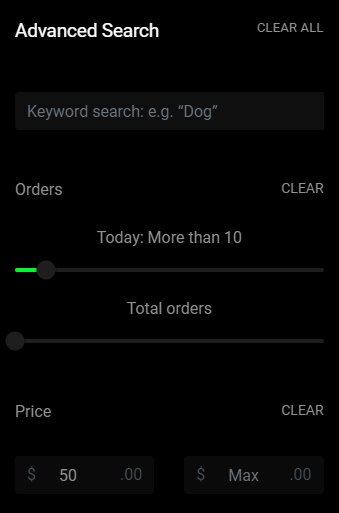 Adam is updated on a daily basis, which means you will get new products on almost every visit. So my first Pro Tip for you is to use Adam without typing any keywords(see picture above).
This way, Adam displays every product in its database and you will only need to play with the order and price filters. I asked Adam to search for pretty expensive random products($50+) with more than 10 daily orders.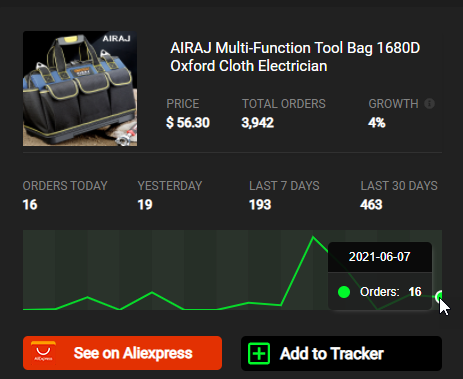 It didn't take me a second to find this cool looking Tool Bag which looks like it's doing pretty amazing numbers on Aliexpress. It's definitely growing in sales and from here I can jump to the Aliexpress sale page or add it to my tracking list.
If you click on the Add to Tracker button, the product will be automatically added to your tracker:

From here you can check it's growth, monitor the sales, and everything else the tracker allows you to do. This should help you decide if the product is worth testing.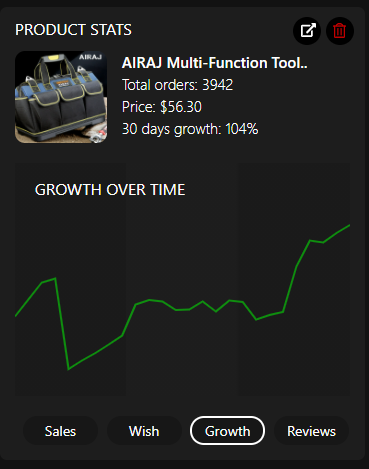 Based on the growth over time this Tool Bag is showing, it's pretty safe to say this product is worth testing!
Just like that, Adam has helped me discover an amazing new product I would've 100% missed. The Aliexpress product page has HQ photos of the product we can use, a great video for us to use for our ads, and the reviews are amazing which means this product is legit and people absolutely LOVE it.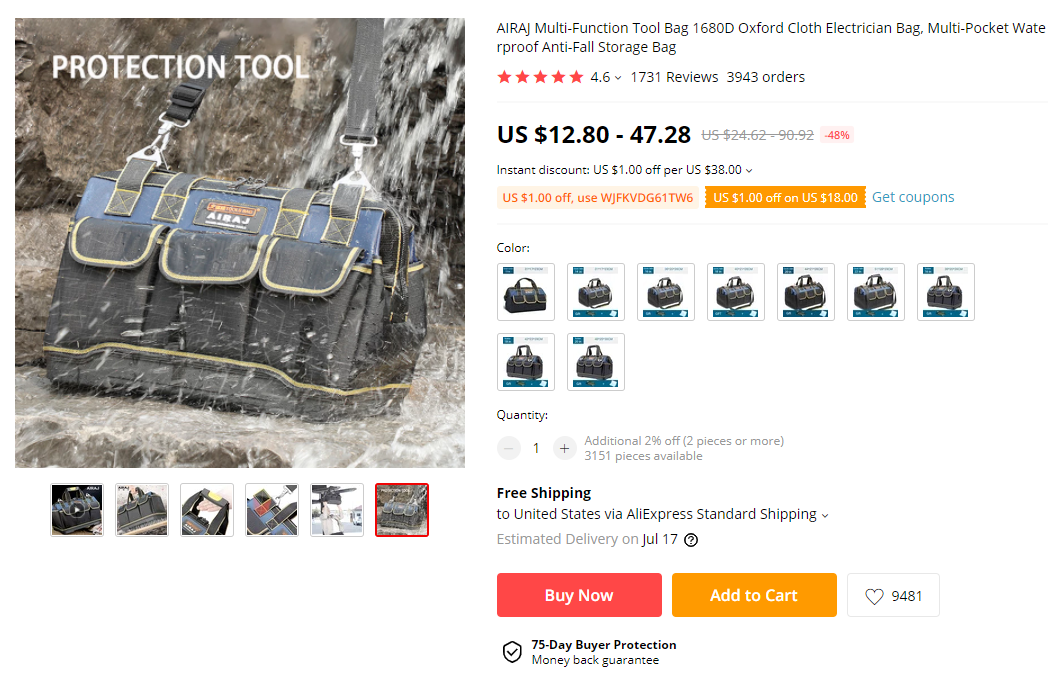 In order to go to the Aliexpress page, simply click on the orange "See on Aliexpress" button.
Another way to use Adam is to type popular niche keywords and let Adam bring you back products from that specific niche.

The outdoor niche is SUPER HOT right now so I asked Adam to bring me only products with "outdoor" in them and with minimum 20 daily orders. And almost instantly, I got some really cool outdoor product recommendations.
The kids water balloon product at first looked really cool, but after checking it on Aliexpress I decided it's a bit "too cheap" to sell. After scrolling down a bit, this cool hammock just popped in and it is exactly what I was looking for.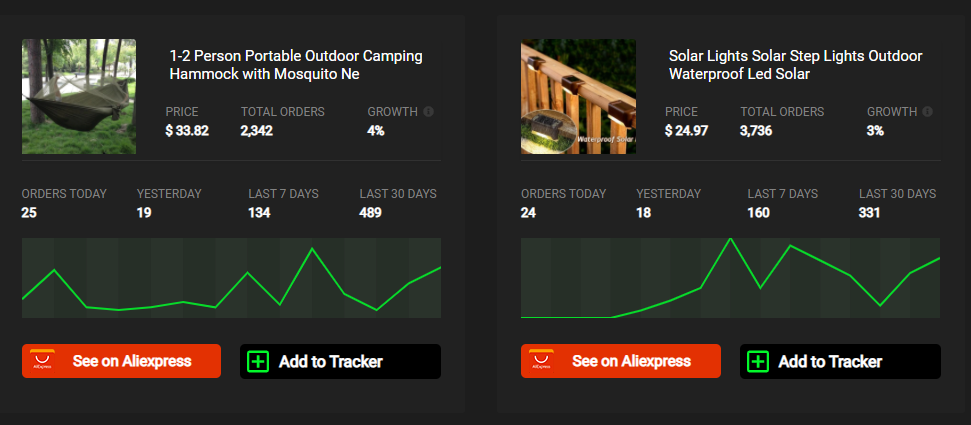 A classic outdoor product with great reviews on Aliexpress and a pretty fair price – This product can be easily sold for at least $50(or even $60), and you can profit even more by offering upsells or quantity discounts.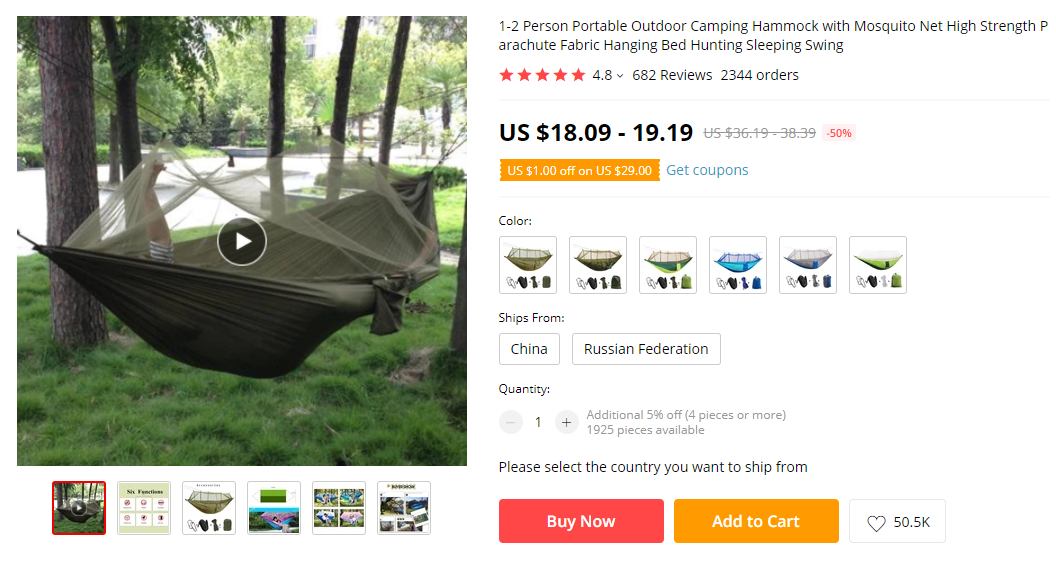 A quick look at the Aliexpress sale page confirms that this product is definitely a winner. You have a video and great pictures you can use for your ads, so all you need is to import it to your store and start selling.
And just like that, Adam has helped us again to discover a great product to sell.
Note:

Keep an eye for messages from Adam – Adam will let you know live when new products have been added for you to not miss any potential winners ?
To Sum It Up
Adam is a MUST use tool for any dropshipper out there to discover hot products to sell straight from Aliexpress. Adam will make sure only products with real potential will be shown to you.
Backed by real-time data, this is your best chance to find your next winning product!
Good luck!
Struggling to find good products to sell? Not sure who's your target audience? Tired of losing money on products you were sure were "winners"?
Then Ecomhunt is what you need! Find hot winning products that are added daily, spy on their ads & stores and import them into your store in 1 click and Start Selling Today!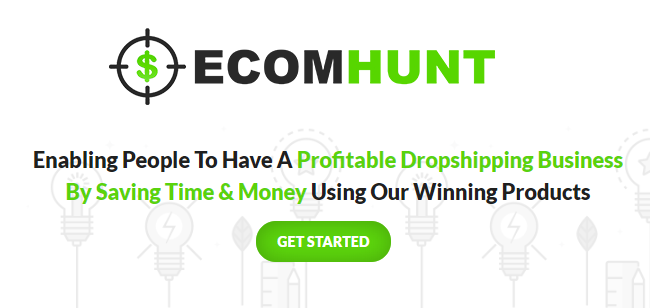 Must Read Articles: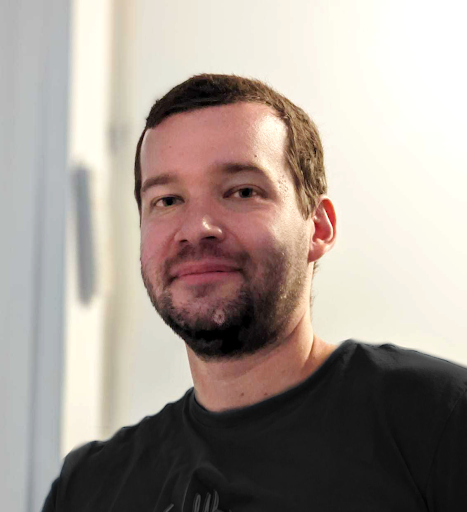 Daniel Aloni is one of the leading mentors in the Ecomhunt family. Daniel is a highly experienced Print On Demand seller with multiple 6 figures successful launches.