Targeting is probably the easiest thing to setup when you launch your first Facebook ad campaign.
It's simple – You start with one interest related to your product/niche and Facebook gives you more targeting suggestions you can use. But Facebook collects much more data on us than just interests and unfortunately most people don't use these at all…
We have Behaviors and Demographics filled with data about people's digital activities, life events, mobile devices, income and much more! This data right here isn't used by many and it's a shame because a lot of money is left sitting on the table.
But don't worry because I'm here to show you how you can use these special interests and special targeting tricks to make more sales!

1. Targeting People With Close Friends Who Have A Birthday

When selling a product, consider the possibility it can be bought as a gift for someone like a family member or a close(even a distant) friend. If it's possible our product can be a great gift to someone, then we must stop and consider adding a new ad and test some new targeting choices.
The new ad can have a new copy telling people our product can be a great gift to someone and encourage them to buy more than one piece. And the new thing we can test with our targeting is look for a suitable "Life Event" on Facebook and find something we can use.
Take for example the screenshot above:
Facebook gives us the option to target people with close friends who have upcoming birthdays – By using the upcoming birthday targeting, we can substantially increase our chances of getting a sale.
If I'm selling a Mother's Day product and targeting married men, there's a big chance the female best friend is the wife. So not only it's Mother's Day, but it's also her birthday which is coming soon and I believe the Husbands will be searching for a good gift like crazy!
So if we use this targeting option, we may hit bank and sell much more than just target married men.
This is just one example of the Life Events options Facebook collects for us. We can also find people with anniversaries coming soon, newlyweds, newly engaged, etc.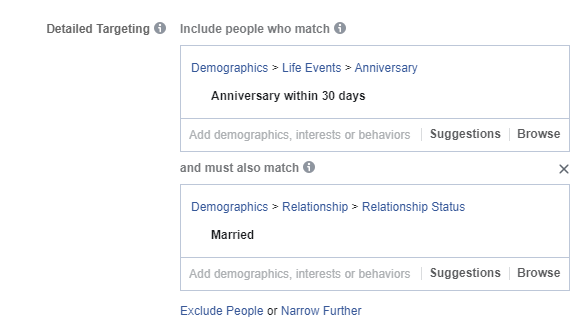 So don't just choose the first interest you see… Stop and explore all the options Facebook collects for us.
2. Find A "Hidden" Problem Your Product Solves

I bet at least half of you would never think of a the problem this product you see above can solve. If I were to ask for targeting tips for this product, most of the answers would be to target people who are interested in Home Improvement, Home Decor, Renovations, etc.
But as a cat owner, this product can solve a big problem I have with my cats sneaking into my toilet and tearing the toilet paper. So here's a problem most of you never thought about and if targeted towards cat owners, can possibly get you some good sales!
So in this case, my targeting will be Home Improvement + Cat interests. This way I can catch cat owners who are interested in home improvement products and possibly they face the same struggle as me and get this product too.
Targeting example: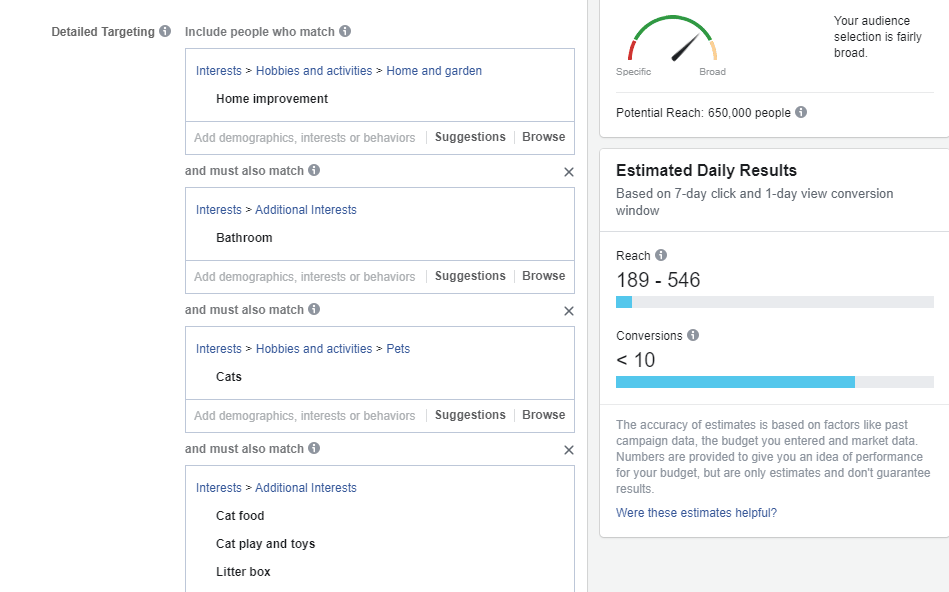 If I create an ad for cat owners and show how my product can keep the cats away from tearing the toilet paper, this could be a winner!
Remember to always look for a problem your product can solve even if it's as simple as a premium toilet paper holder.
3. Know Your Audience

I don't know about you, but I personally HATE throwing my money away on audiences that surely won't buy my product. If you're like me, then please follow this third tip and never do the same mistake many other dropshippers do.
Targeting Worldwide – There's no reason to just target everyone around the globe instead of picking the countries that will actually buy. I know Facebook is optimizing itself and it will use most of your ad budget on the "good" countries, but I still don't want to waste a single cent on Nepal, Congo, etc.
And don't get me wrong, I have nothing against these countries and sorry if I hurt someone's feelings here… It's just to sell in these countries you need a different approach. If I accept only PayPal, I won't target Pakistan because I know they have problems with PayPal there. If there's a country where the main method of paying is Cash on Delivery(COD), then targeting them and expecting to get a sale using a credit card/PayPal isn't going to happen.
This is why if I want to target "Worldwide", I'll choose epacket countries only or select the ones that can actually buy from my store.
Language – In case you didn't know, not everyone speaks English so targeting everyone is a waste of money. The products we're selling aren't Print on Demand where there's a shirt design and that's it so even a monkey can click Add to Cart and purchase.
Our products are sometimes complicated and have long descriptions and How to Use guides… So if our product page is in English, we either translate it to the targeted country's language or we choose "English(All)" in the Language tab. This way we will target people who understand English no matter what country they're from.
4. Targeting By Household Income (US Only)

If you're selling $30~$60 regular products then you don't really need to use this Household income interest because basically everyone can purchase for this sum. Of course, it doesn't mean you should skip it… It's always good to try different interests and see if you can find more profitable audiences to scale.
It's just that sometimes, there are products for wealthy people hobbies like Golf where targeting by Household income can leave us with the more serious audience who will buy our product. The household income demographics targeting in this case can find us the people who will easily buy for $100, $200 or more if the product is good.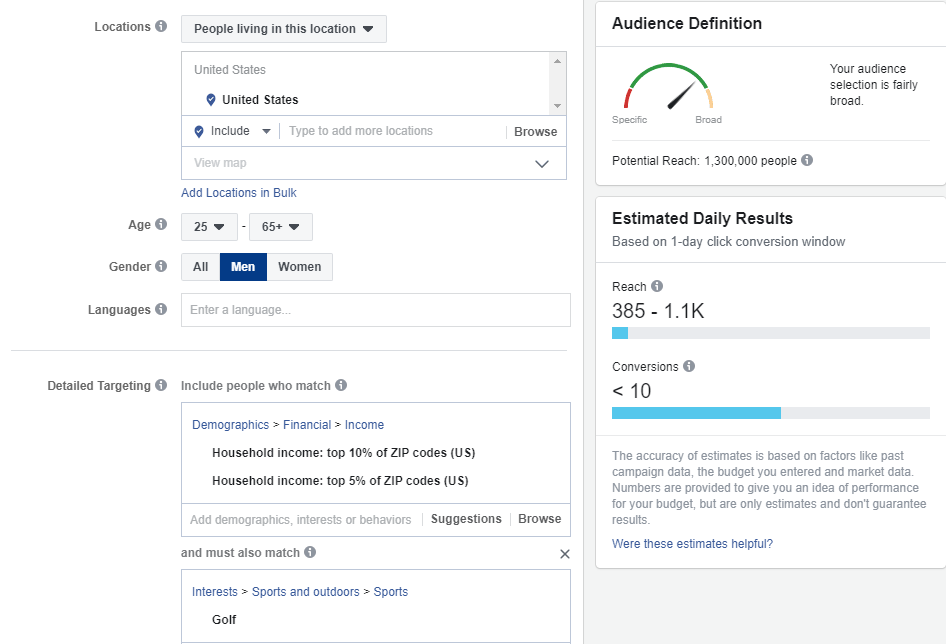 Golf is considered to be the rich people hobby so if I'm selling Premium Golf products, targeting the top 5% and 10% can really work in our favor. You can target also just "Golf" without the Household income just consider the fact that if you're product is expensive, most of your visitors will be just there to look and not buy.
5. Target People By Behaviors

Facebook collects so much data on its users and I really don't understand why would you target only simple interests and use only the one behavior everyone else is using which is "Engaged Shoppers".
We can target people by their exact iPhone model: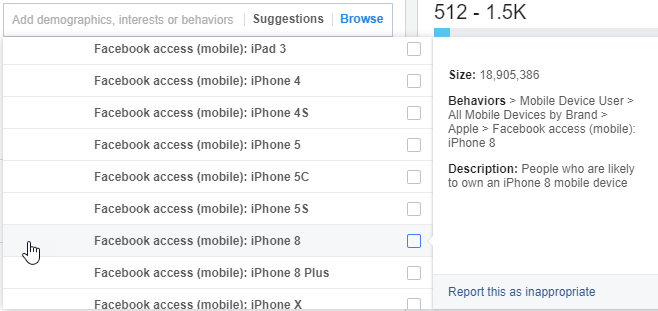 Which is amazing if you sell phone gadgets, cases, mini lenses, etc that can only attach to a certain model. Or just target people who are Apple fanboys and sell them stuff they don't need but can't resist buying.
We can target people by their mobile device use time: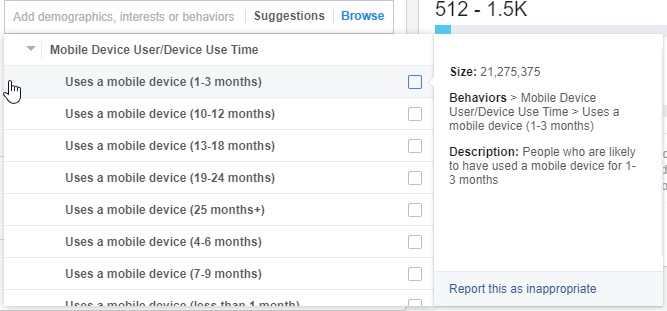 This way we can target people with new devices and sell them stuff to protect their phone. Or some cool new gadget…
We can target Frequent Travelers: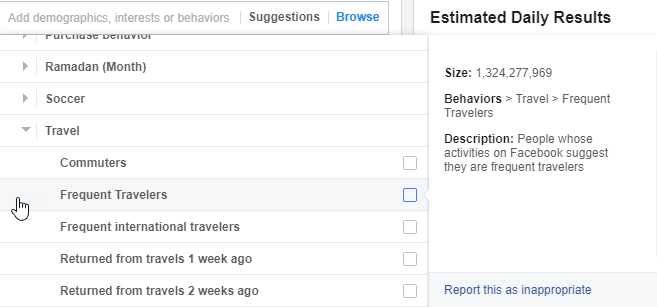 You know how much stuff we can sell them? Pillows for their flights, custom luggage labels, gadgets, security products to keep them safe in their Hotel rooms and AirBnbs, and so much more…
If you're struggling to find a profitable niche, then sometime looking in the behaviors is enough to find an exciting niche with TONS of products you can sell to. The Travelers niche is so big you can sell non-stop all year round.
To Sum It Up:
When testing products, make sure you target only relevant audiences. We don't want to spend money on countries that don't buy or show it to people who can't understand a word in English. And if you want an edge over your competitors who sell the same product, try finding a "hidden" problem your product solves.
And the next time you're launching a Facebook campaign or looking for new audiences to test when scaling, don't forget about the Behaviors and Demographics tabs. It's a shame to have so much data and not to use it.
Struggling to find good products to sell? Not sure who's your target audience? Tired of losing money on products you were sure were "winners"?
Then Ecomhunt is what you need! Find hot winning products that are added daily, spy on their ads & stores and import them into your store in 1 click and Start Selling Today!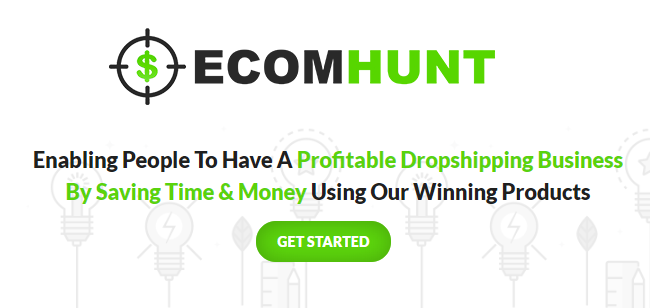 Must Read Articles: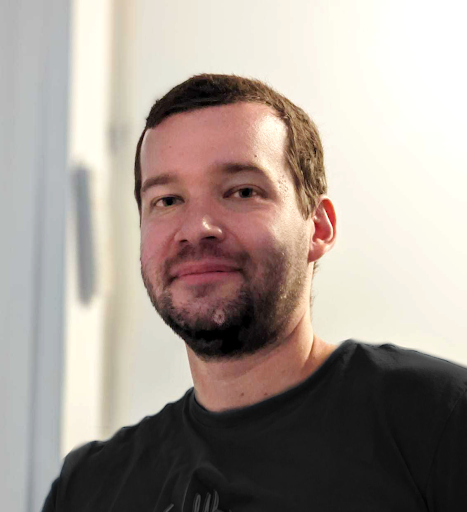 Daniel Aloni is one of the leading mentors in the Ecomhunt family. Daniel is a highly experienced Print On Demand seller with multiple 6 figures successful launches.