Every Shopify store owner out there, no matter how perfect his store is, needs to have apps installed on his store. Apps that boost sales, apps that can customize his store appearance, email marketing apps, etc. In this week's article, we'll be talking about apps that boost the store's conversion rate.
Not happy with your current conversion rate? Want to get more sales? Then make sure to read this week's article about the Top 5 Shopify apps that will increase your conversion rate and get you more sales.

1. Ultimate Sales Boost Shopify App

If you're looking to add some sales boosting effects to your product page/cart page, then this app is a must! The free version in the starter plan is very generous and it gives you plenty of features you can use without any limitations.
Scarcity timer, trust badges, cart timer, sales stickers and more are available to use in the free version for any product on your store.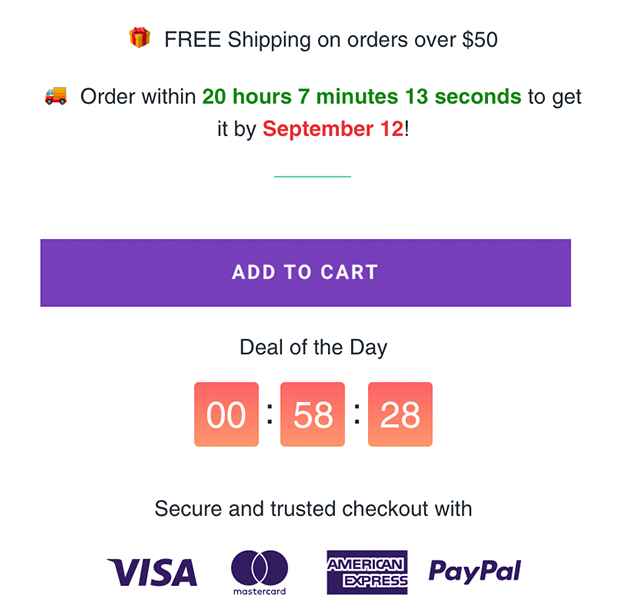 There are other features which are locked and only available in the paid version of the app, but if you're a beginner the free version should be enough. Later on, if you start getting sales and want to check more features, you can upgrade to a paid plan.
Tips to use Ultimate Sales Booster Shopify App:
Don't just use ALL the available features for each of your products – This is a great app but too many features in one place will make your product/store look spammy and unreliable.
Use the promo text feature to display important messages/deals – If you're running a free shipping promotion or there's a cool upsell you hope people will buy, then let them know it by displaying a short promo text just below your product. It will be the first thing people will see and it's important to remind them about our deals 😉
Scarcity options work really well for major Holidays – The best time to use the timer and other features is just before a big holiday. If you're advertising a Valentine's Day product, a "limited time" feature is a good thing to have on your store to get them buy your product on the spot.
2. intercart

It's no secret that Shopify's 3 page checkout reduces our conversion rate… The perfect store is one that loads fast, doesn't have any spammy popups and allows the customer to quickly complete the checkout process.
Unfortunately, the three page checkout process Shopify offers is far from being optimal and it doesn't have any special features we would want to have to possibly increase our AOV(Average Order Value).
This is where intercart app comes in handy! It gives us an optimized, fully customizable 1-page checkout instead of the slow 3 page checkout we currently have.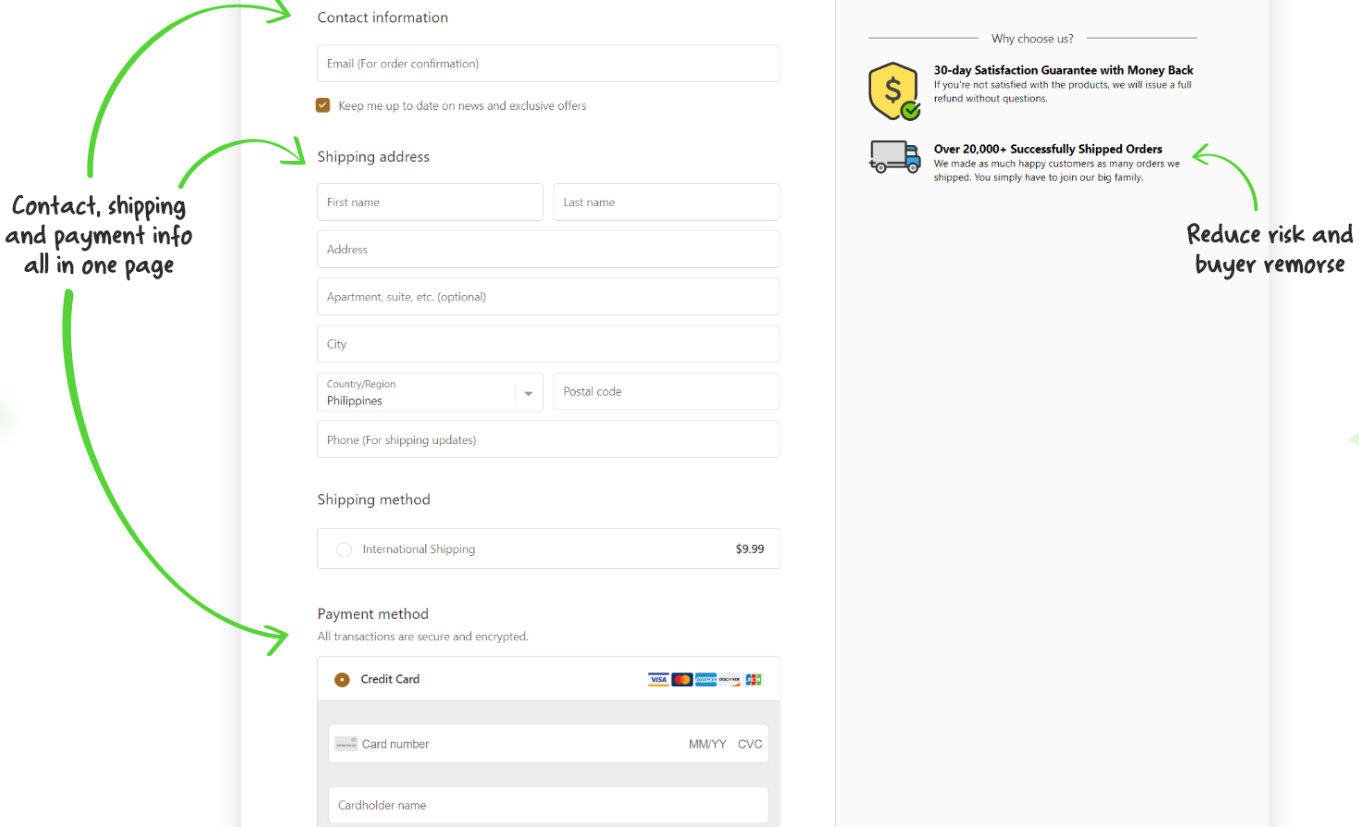 If you ever used ClickFunnels, you know how better a 1-page checkout is compared to the one Shopify has.
On top that, it has a 1-click upsell option where the product is simply added to the order without the need to fill the payment details again.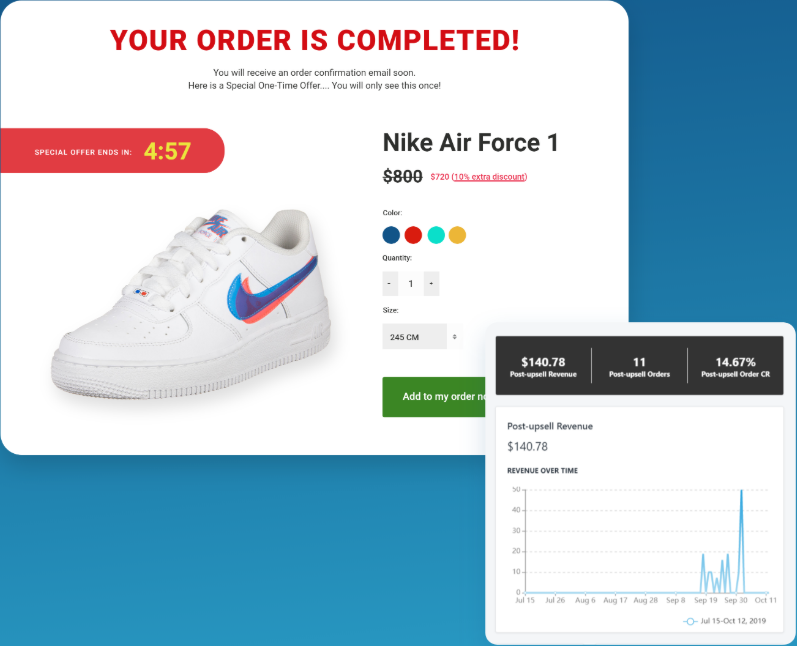 Nothing works better than a 1-click post purchase upsell.
This app is not available on the Shopify store, it's an unlisted app created by Steve Tan. I personally use it and it has many recommendations by top sellers so if you're getting sales and want to increase your conversion rate, then give intercart a try.
The Install process is easy but it takes some time. The app cost is $49.99 a month(14 days free trial) + some commissions.
3. Emojix Shopify App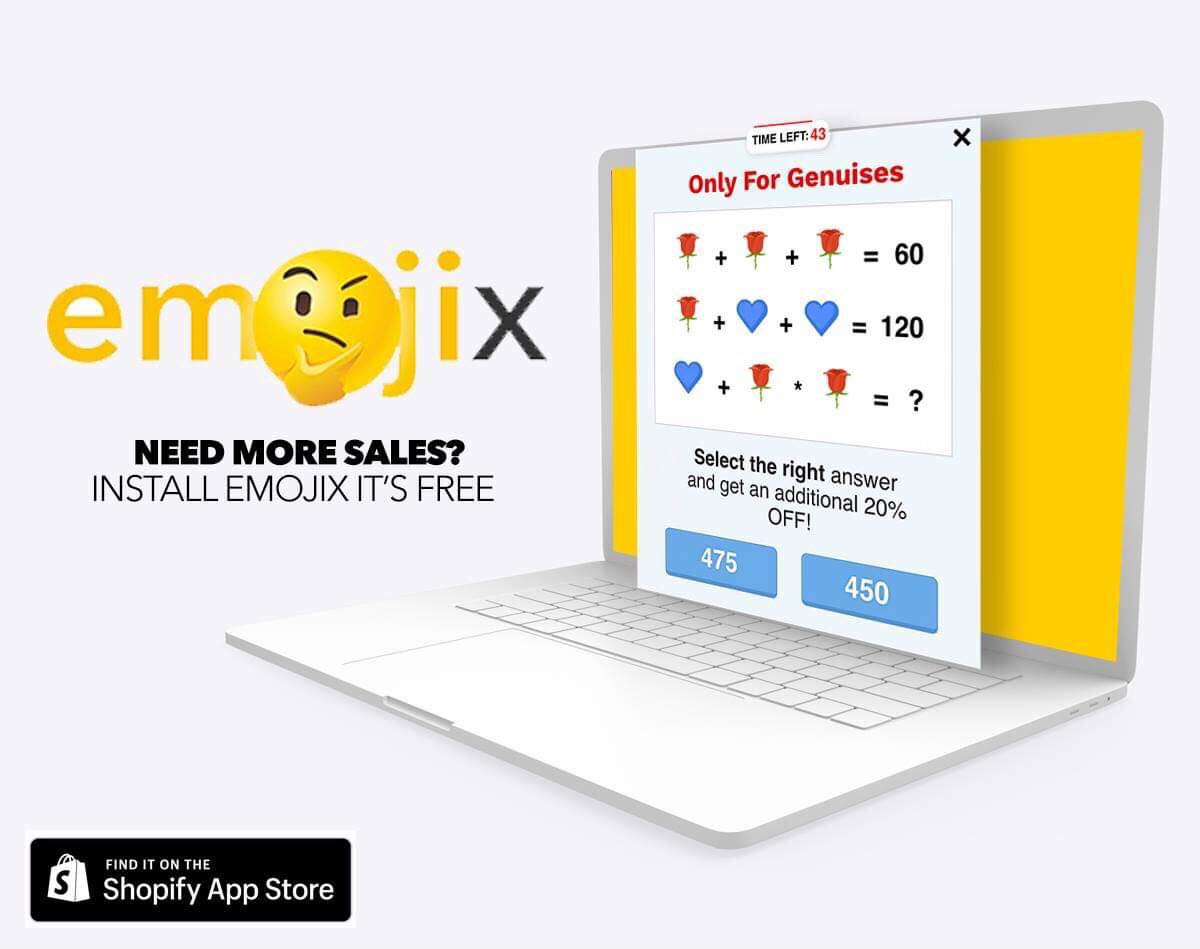 The global average conversion rate for online stores is somewhere around 3%. This means that from 100 visitors to your store, only 3 will convert and complete their checkout. All the rest will leave your store without buying a thing and it will be your task to get them visit your store again.
In order to get them back to our store, we have email marketing, retargeting ads, and many other useful ways. But I prefer doing it while they're still "HOT" and in my store by using an exit popup app. The most important thing when choosing a good exit popup app is how good it catches the attention of our customers and Emojix excels in that.
When the customer is about to leave your store, Emojix pops up with a cool, interactive quiz and catches the attention of your customer. Now all he needs to do is to solve the quiz, submit his email to see the correct answer and get his discount coupon.
What I liked about Emojix is that it's fully customizable and you can choose your own emojis and colors so it can fit your store theme. And the quiz is one of those quizzes that even stops me from scrolling just to solve it.
Emojix price is $6.99 and it comes with a free 14 days free trial.
4. TinyIMG SEO Image Optimizer Shopify App

If your store has a loads slowly and you're looking to optimize your store for SEO then you should use this app to quickly fix some of your problems.
It's important to have a store that loads fast – Did you know that after improving the store load time by only 100ms, the conversion rate of big brands like Amazon and Walmart jumped by at least 1%? It just shows us that customers don't like waiting and if you even suspect your store's load time is slow, then you have to fix it right now!
TinyIMG app auto optimizes your store by compressing your pictures and re-uploading the optimized version to your store. It also improves the SEO by changing your pictures alt tags, filenames(super important for SEO!) and more.
A great app to have and it's pretty cheap not to test it.
5. Loox ‑ Photo Reviews Shopify App

Having good photo reviews on your product page will boost your conversion rate thus making you more sales – I think most of you already know this and when you test a product, you make sure to import reviews and set them up.
But the best feature about Loox is the automatic review request emails they send for you to your customers. This one is what I like most because getting back real reviews with photos from my customers is the best way to boost your brand online.
You can share these on your Facebook/Instagram page and promote them to boost your sales. In my POD(print-on-demand) niche where I sell stuff like mugs and necklaces, I use good looking mockups to promote my stuff and it works well. But nothing works better for me than taking a simple photo review from one of my customers and promoting it.
A simple photo of a mug or a necklace take by a customer works 100 times better than the professional mockups I generate.
if you're looking to boost your brand online and get some genuine advertising material, then Loox is what you need.
It's free for 14 days and then the paid plan starts from $9.99 a month.
To Sum It Up:
I wish Shopify could offer some of the features above for free but unfortunately this isn't the case and we need to pay extra for more. On the other hand, if it was free then we could possibly miss some great apps done by great marketers who know their way in the E-commerce world. So consider these apps as an investment which will eventually pay for itself and test them out to get more sales 😉
Hope you liked this week's article and let me know if you have any questions.
Good luck and Happy New Year!
Struggling to find good products to sell? Not sure who's your target audience? Tired of losing money on products you were sure were "winners"?
Then Ecomhunt is what you need! Find hot winning products that are added daily, spy on their ads & stores and import them into your store in 1 click and Start Selling Today!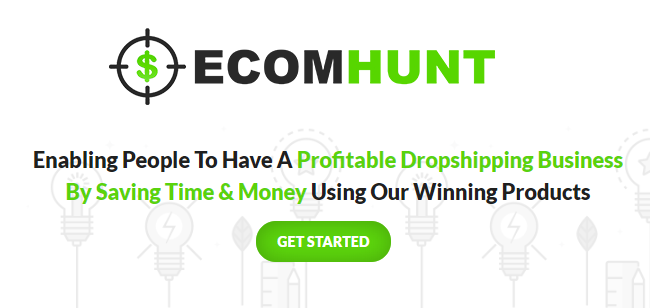 Must Read Articles: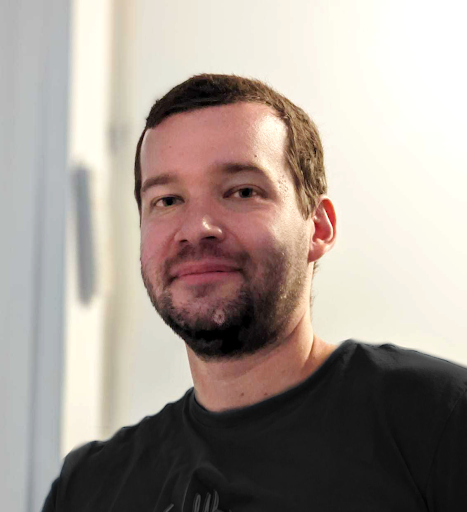 Daniel Aloni is one of the leading mentors in the Ecomhunt family. Daniel is a highly experienced Print On Demand seller with multiple 6 figures successful launches.