We've found a product from Ecomhunt that you absolutely MUST sell this Christmas!
The best thing about this product is that it's currently trending right now, which makes it even more in demand. This product, if marketed correctly, can sell like crazy these holidays and even after they end.
In this week's article, I'm going to review the product, the ad, and everything else about it. You'll receive some really important tips that will help you beat the competition and sell it.
There's even multiple targeting suggestions and some of them aren't so casual. With these targeting suggestions, it's possible you'll hit an audience other dropshippers didn't even touch!
Don't miss out on this product and start selling it now!
Enjoy.
Before I show you the product and review it, let me tell you first how I found it and why I chose it as a good product to sell during Christmas(and even after it).
As you already know, Ecomhunt has a database of thousands of winning products. These products, new or old, are winners that made a lot of money at some point of their existence.
This means that no matter what product you take from Ecomhunt, it still has the potential to sell really well again.
So if you're looking to make some money dropshipping products from Ecomhunt, you simply can't dismiss old products just because you think they're "saturated".
But how do you know which old product to pick up? What's the best time to sell it? Exactly for that, we have developed Ecomhunt LIVE.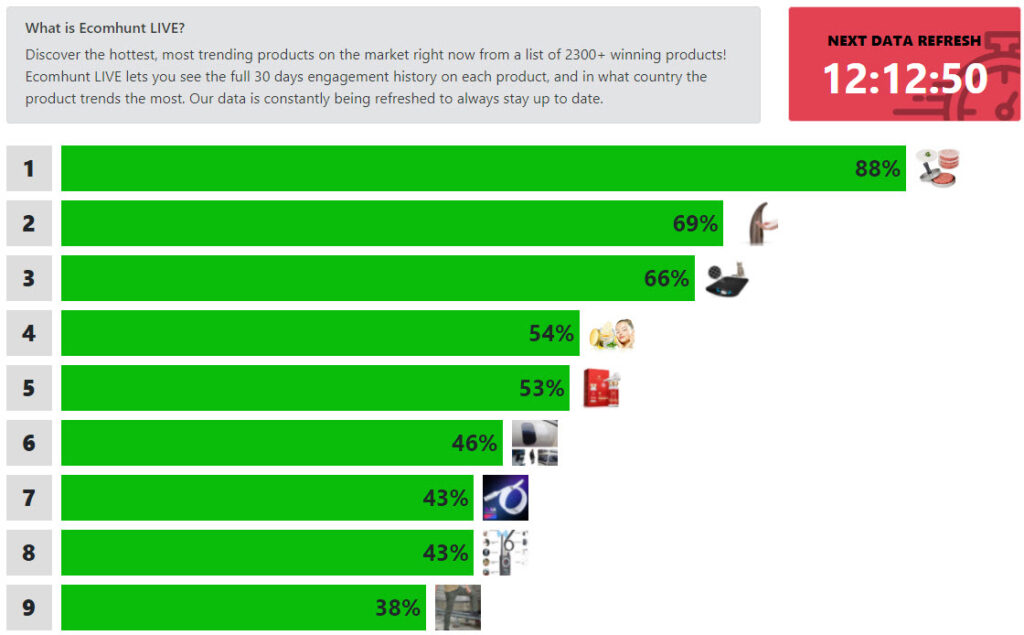 Our LIVE feature monitors every product on Ecomhunt and reports back when a product is currently trending. Your only job is to take your preferred trending product, make your research, and decide if you want to try and dropship it right now.
And this is how I found the product I'm going to talk about in this article. The only difference is that I searched for a specific niche product first on Ecomhunt, and by chance it was also trending which just makes my decision even better.
So let's go to the product and review everything there is around it.
The Burger Press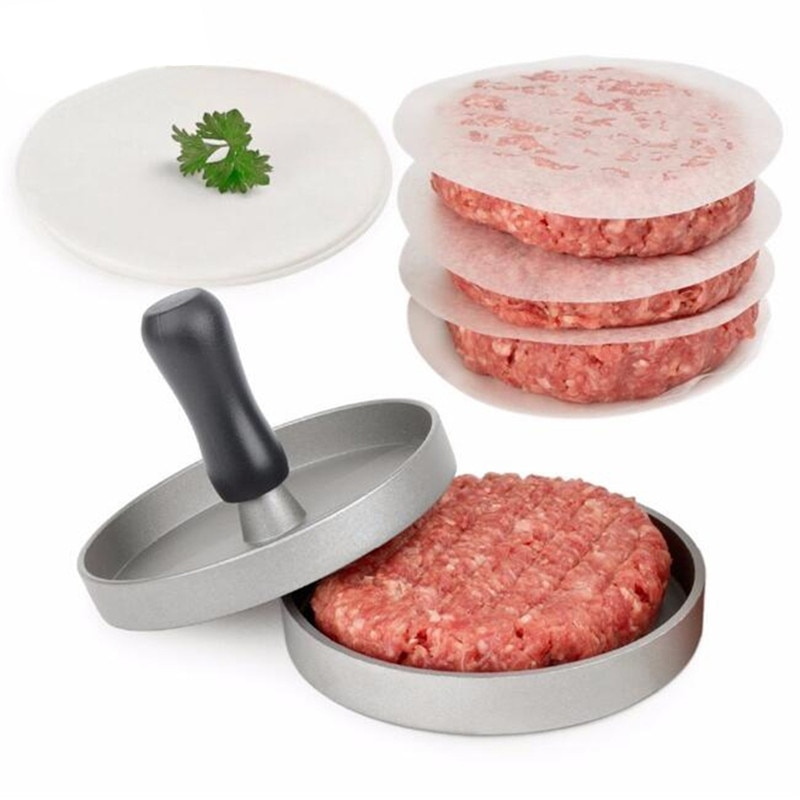 This week's recommended trending product is this awesome Burger Press. Families will be spending time eating together like in any other holiday, so I was looking for a cool Kitchen/Cooking niche product to sell this time.
This Burger Press caught my attention the moment I saw it on the older pages of Ecomhunt, and it was also trending so it made my decision to pick it even easier.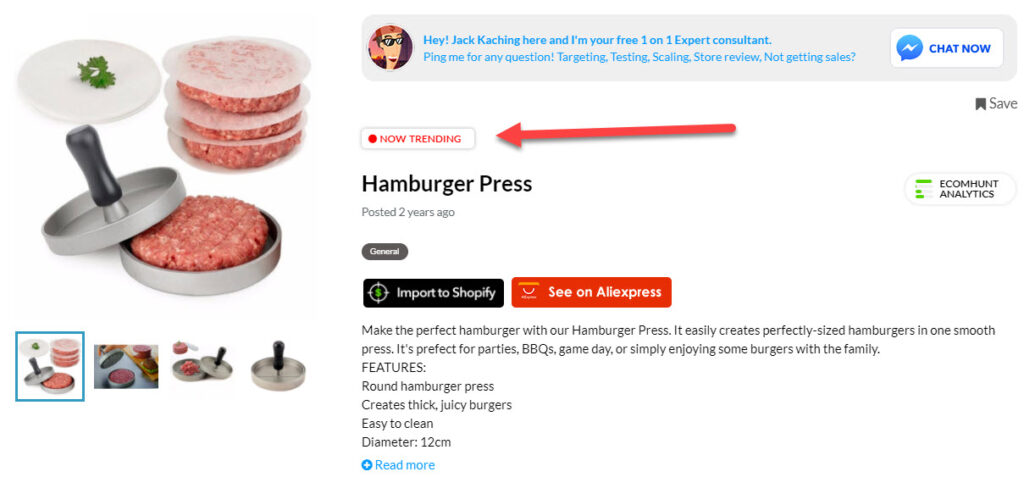 The moment a certain Ecomhunt product is trending, you'll see a small "NOW TRENDING" red badge next to it(see picture above).
It's also important to mention that this product wasn't the #1 trending product on Ecomhunt LIVE when I first found it. But now, a couple of days after I first saw it, it is the trendiest product of them all.
I think this is an excellent product to sell during the holidays and you can even keep selling it long after Christmas. The whole point is that now people have more money to spend, and it's likely that we'll have a better chance of making this product go viral.
The Ad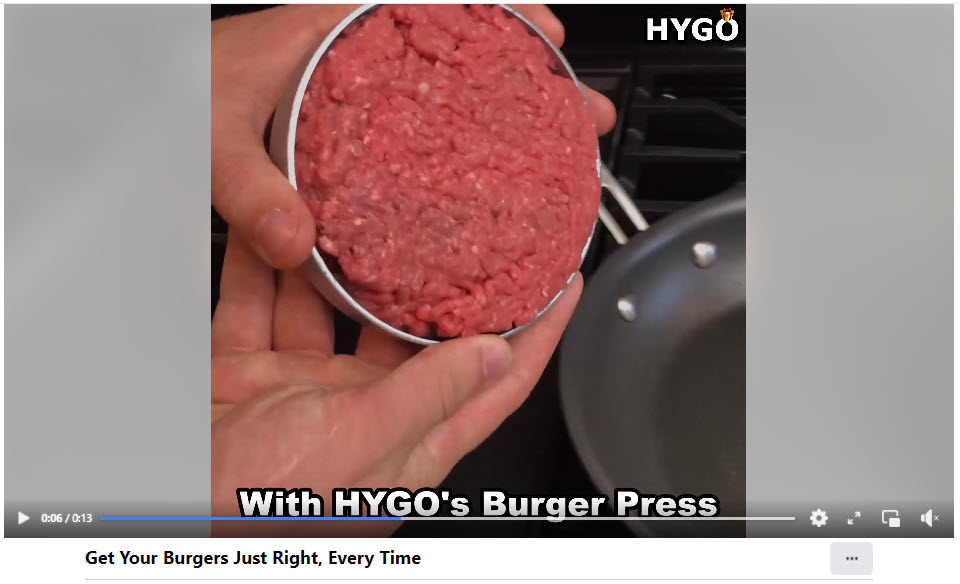 The ad example for this product is really simple… There's no real production or too much time invested into it which leaves a lot of room for improvement.
You can easily create a 20-30sec video ad for this product from the available videos found on Aliexpress and other sources. I personally recommend checking out services like Waving Pandas, Fiverr, and others that can create stunning video ads for you that will be fresh.
It's really important to launch fresh new creatives for old products and not copy the same exact thing other dropshippers did. Once your target audience gets exposed to new content, they'll be more likely to click on your ad.
Note:
You don't have to stick to the same exact product found on Ecomhunt. There are many variations of the same product on Aliexpress and maybe even better ones.
Do some research and maybe you'll find a much better product to sell no dropshipper even touched.
Targeting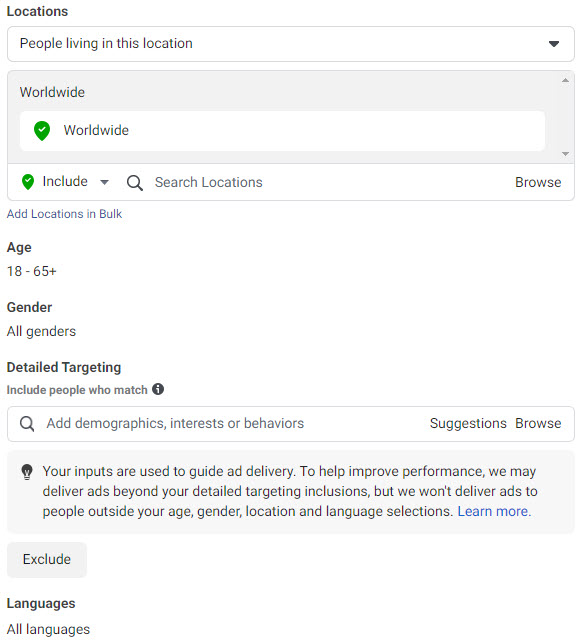 With targeting you can go both ways:
The first option is to do things the default way without any special tricks or changes. This is what most dropshippers do like targeting USA, regular interests like Hamburger, etc.
The second option is to look for targeting opportunities that not many dropshippers think about. Stuff like targeting different countries, finding "hidden interests", etc.
Let's jump to the easiest option which is default targeting: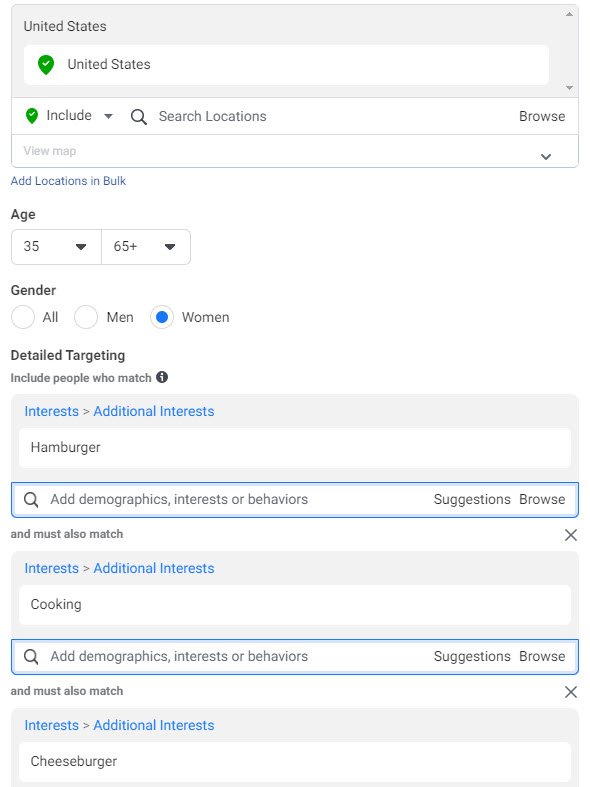 As you can see, I went for traditional interests that most people will use when trying to sell a Burger Press. I also targeted USA which is one of the most targeted countries and chose only 35+ women because I think women will be more likely to buy.
This targeting option isn't wrong and if you decide to sell this product, you'll HAVE to test the default options as well. You can definitely get sales but you can be sure that there will be many more advertisers fighting for the same audience.
The second targeting option is to try something new: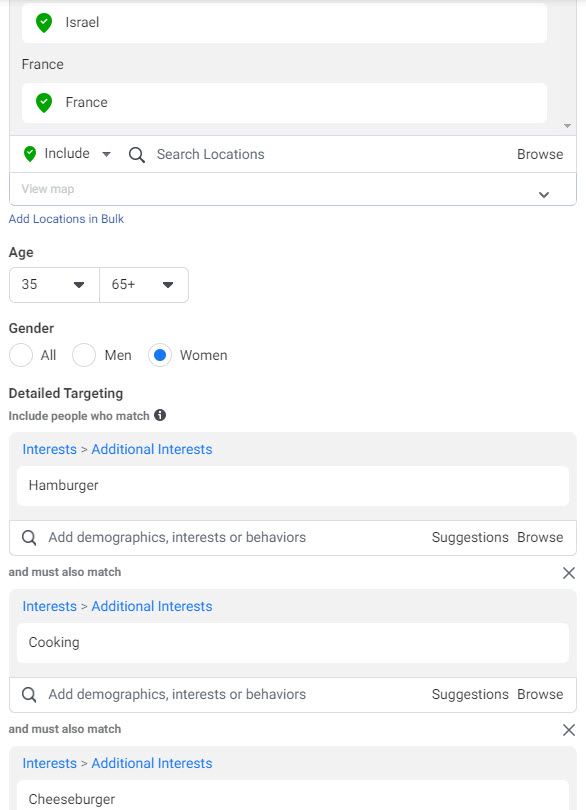 This targeting suggestion uses the same exact interests, but I chose to target Israel & France instead of going USA like everyone else.
We will have less competition when targeting these countries and it's possible that we'll get cheaper conversions as well.
And if you're asking why I chose France & Israel, here's the answer: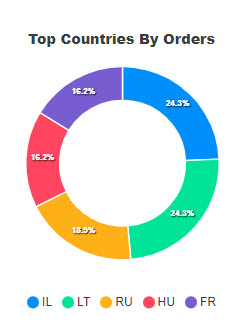 For each product on Ecomhunt LIVE, you'll get exclusive analytics to help you beat the competition. One of the most important analytics is the Top Countries By Orders chart.
Here you'll see the countries that buy the most of this product from Aliexpress and you can test your targeting based on that chart. And just like that I have found a new audience I can test, and the best thing is that it's backed up by real data.
Another option is to find "hidden" interests not many have used or think about a creative way of targeting: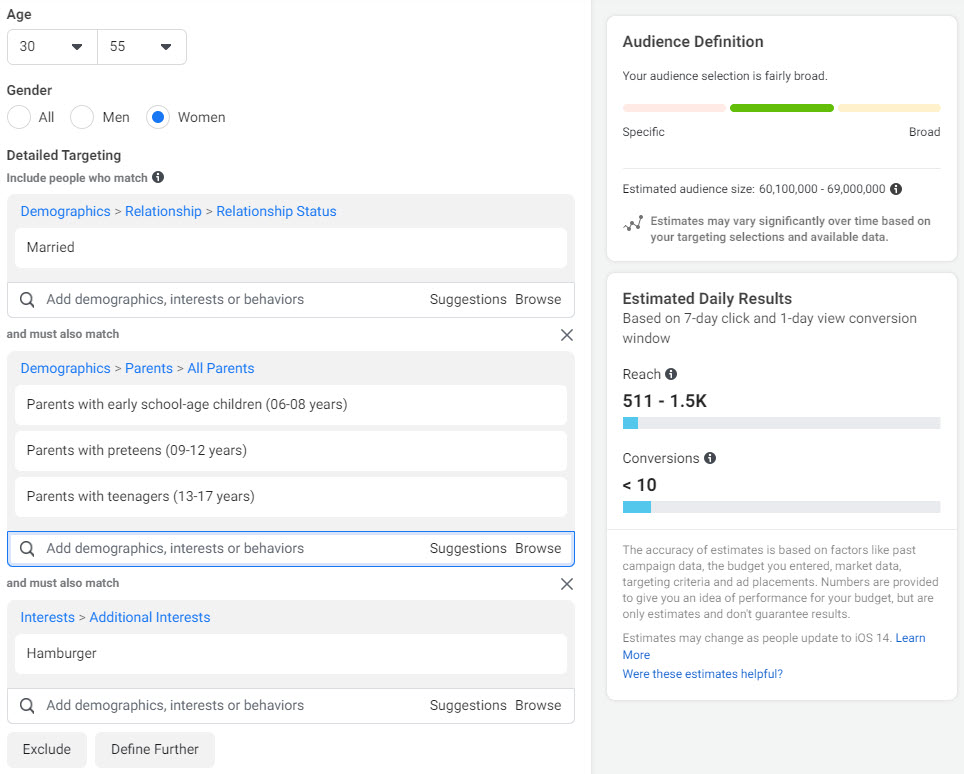 This time I gave a bit more thought and realized that targeting married women with children can be a good option. Why? Because they already spend enough time cooking for their kids, so this Burger Press can be a good thing.
It will both help them save some time and cook the perfect burgers for their kids. And just like that, I probably offered you a different targeting option that not many dropshippers will test.
Be creative, do your research, and you may find good targeting options not many dropshippers have used.
Selling Strategy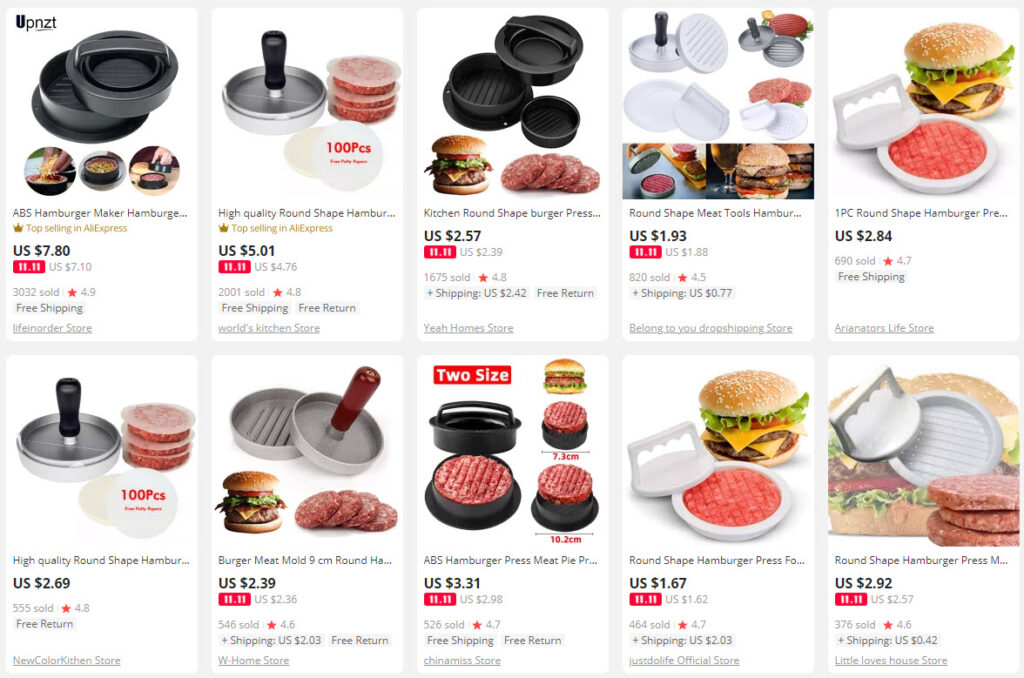 There are plenty of burger press products on Aliexpress to choose from on Aliexpress. The average price for the one you see on Ecomhunt is about $5~$7, but I believe you can find a much better price if you source it using a fulfillment company.
Companies like CJ, Drophippo, Yakkyofy, and others can source any product you like from Aliexpress for a much better price. And you'll have better shipping times and better customer support from them.
So check them out before ordering from the first Aliexpress seller you see 😉
The average price should be around $5 not including shipping, so we can try and price this product on our store for at least $19.99.
With shipping included in the price, we're looking at a profit margin of $12-$13, and if you charge shipping then our profit margin can be about $15-$16.
Quantity discounts:
Quantity discounts are a MUST when selling this product. There's a big chance people will be looking to buy more than one burger press for themselves or even as a gift, so offer a nice discount on 2 pieces or more to increase your AOV(Average Order Value).
A 10% discount on 2 items and an additional 5% discount on each additional item should be a good discount. Lower than that and your customers won't be tempted to take more than 1 item.
Another thing you can do to have a bigger profit margin is to sell the more expensive variations of this Burger Press: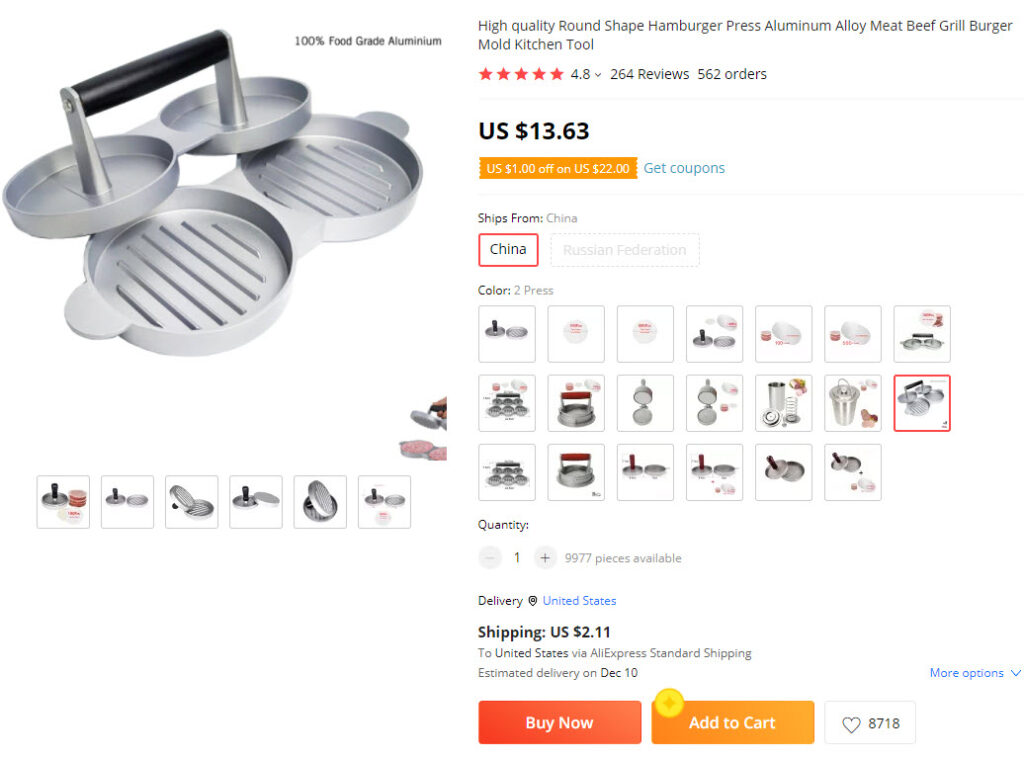 The Aliexpress sellers have many variations of the same product like double burger press, and even triple pressers, so you can price it for even a higher price and profit more.
This double burger press costs about $14 with $2 shipping – You can easily sell it for $29.99 or even $34.99 and get a good profit for each sale.
You can also offer one of these products as an upsell… Plenty of opportunities to make even more money with this Burger Press.
To Sum It Up
This product can be a hit if you market it correctly and choose the the right target audience. Just make sure to create new creatives and don't just copy the same video other dropshippers already did.
If you have questions, feel free to ask me in the comments.
Good Luck!
Struggling to find good products to sell? Not sure who's your target audience? Tired of losing money on products you were sure were "winners"?
Then Ecomhunt is what you need! Find hot winning products that are added daily, spy on their ads & stores and import them into your store in 1 click and Start Selling Today!
Must Read Articles: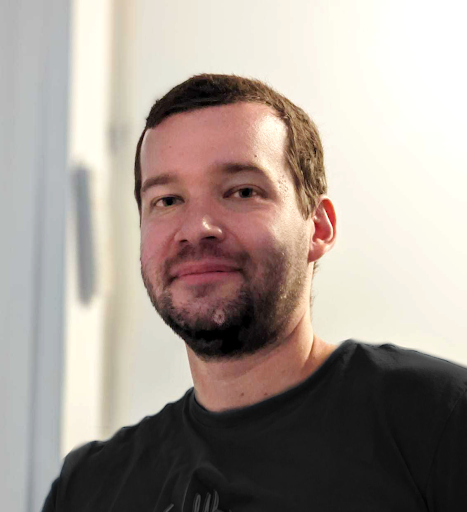 Daniel Aloni is one of the leading mentors in the Ecomhunt family. Daniel is a highly experienced Print On Demand seller with multiple 6 figures successful launches.