From testing too many products to advertising on the same ad platform as everyone else, these are the possible reasons that stop you from having a successful dropshipping business.
This is the second part of the article series, so make sure to read the first part first!
Read the first part here.
Hope you like this article and let me know if you have any questions in the comments.
Enjoy!

1. You're Testing Way Too Many Products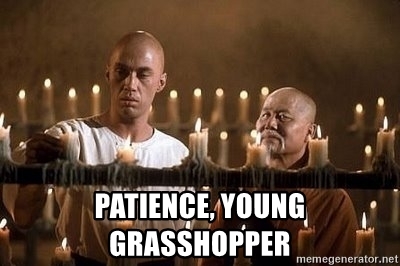 There is no rule and no real formula between the amount of products you test and your success rate. The amount of products you test per day/week/month should be ONLY based on the amount of time, money, and experience you actually have.
If you're a newbie dropshipper with no real experience with dropshipping, then the amount of products you test depends more on your experience than your budget. Your budget doesn't really matter if you have no experience… Be it $10k or $100, your chances to fail are exactly the same and you'll just burn your money away if you hurry!
So if you're a newbie dropshipper, you should pick your product carefully, analyze each campaign thoroughly, and continue to the next product only when you know what went wrong.
And when you have the needed experience, then you can speed up the process a bit and test in bulk. But again, only if you have the time and the budget to do so – Don't force yourself to test a certain amount of products only because you saw some Guru do it.
2. You're Lacking Experience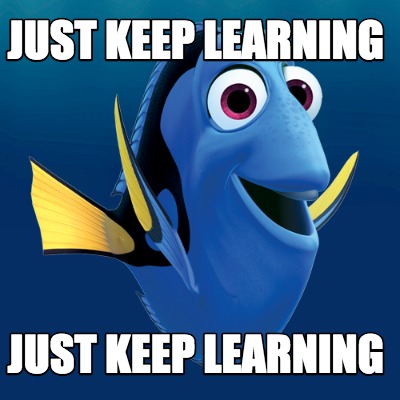 Dropshipping, like any other business out there, requires you to bring in a certain budget if you want to make it work. It may be much smaller than opening a physical business, but it's still money… But the real point isn't the budget, it's the experience.
Experience is the name of the game – Before thinking about how much budget you have, you should first LEARN everything there is to know about dropshipping. Why? Because your knowledge is what's going to decide your budget.
If you have no experience at all, dumping money on ads isn't going to change a thing for you. Be it $100k or $1k, you're just making Mark Zuckerberg richer. But if you know what you're doing, then you can keep your budget at the required minimum.
One of the most profitable niche stores I ever owned started from about $700 in my PayPal. It didn't take me even $300 and I already hit a great product that was doing great numbers. I didn't waste too much money on bad products and I knew exactly the process.
So before even thinking about how much money you can spend, go to our blog & Youtube channel and learn everything you can about dropshipping.
3. You're Not Using Any Automated Tools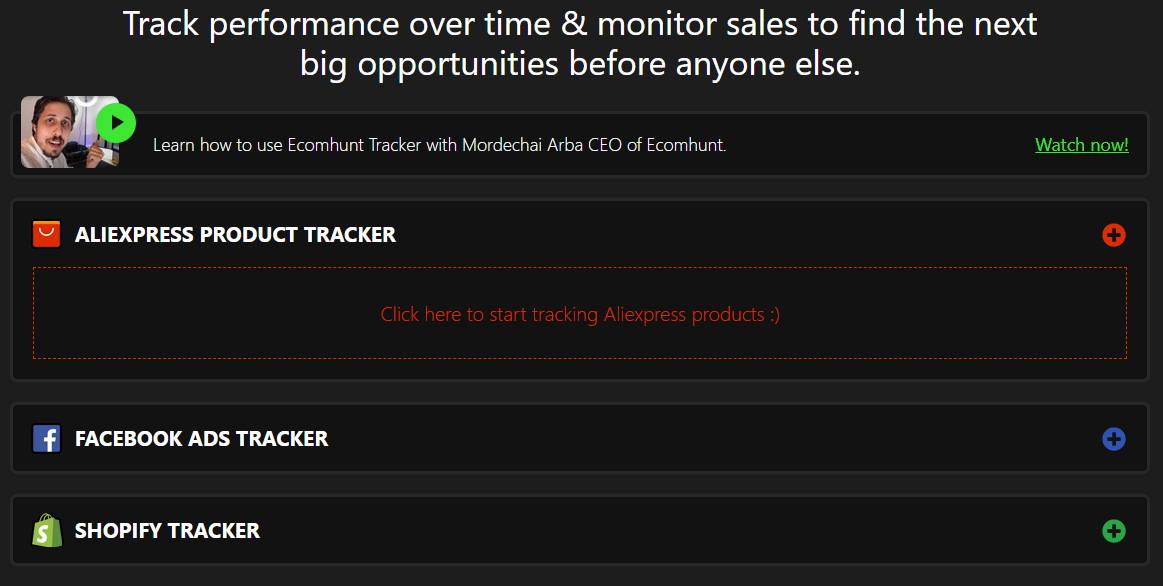 When I started dropshipping, there were no real tools and data I could use to save me time & money. Back in the days, I had to do EVERYTHING – Product research, analytics, searching for ads, suppliers, trends research, and a lot more!
Nowadays, you have this data right in front of you with some extra features & apps that make your life much easier. This doesn't just save you A LOT of time in the process, it also helps you to make decisions based on real data which saves you money too.
Instead of manually searching for products to test on aliexpress, I simply go to Ecomhunt and get top recommended products to sell with real data on them and purchase history. I already know these products are selling, so all I need to do is to remarket the product in my own way and get sales too.
Same goes for everything else – The FB ads are just a click away so I don't need to search for it. If I want to test the waters with a new product I found on aliexpress, I can just track its performance and see if it's worth selling. If I'm looking to get my hands on trending products, then there's a feature for that too.
Everything you need in one place to automate your dropshipping business so you get more free time to focus on the important stuff.
P.S
It's not just about Ecomhunt, I recommend the same for other stuff too. Let's say you're looking to use Instagram influencers to promote your business and you struggle doing it alone, then just use a service that gives you a list of the exact influencers you need. Or if you need to create quick designs on a daily basis, then a service like Placeit is what you need.
Don't be afraid to use automated tools that can make your life much easier.
4. You Suck At Scaling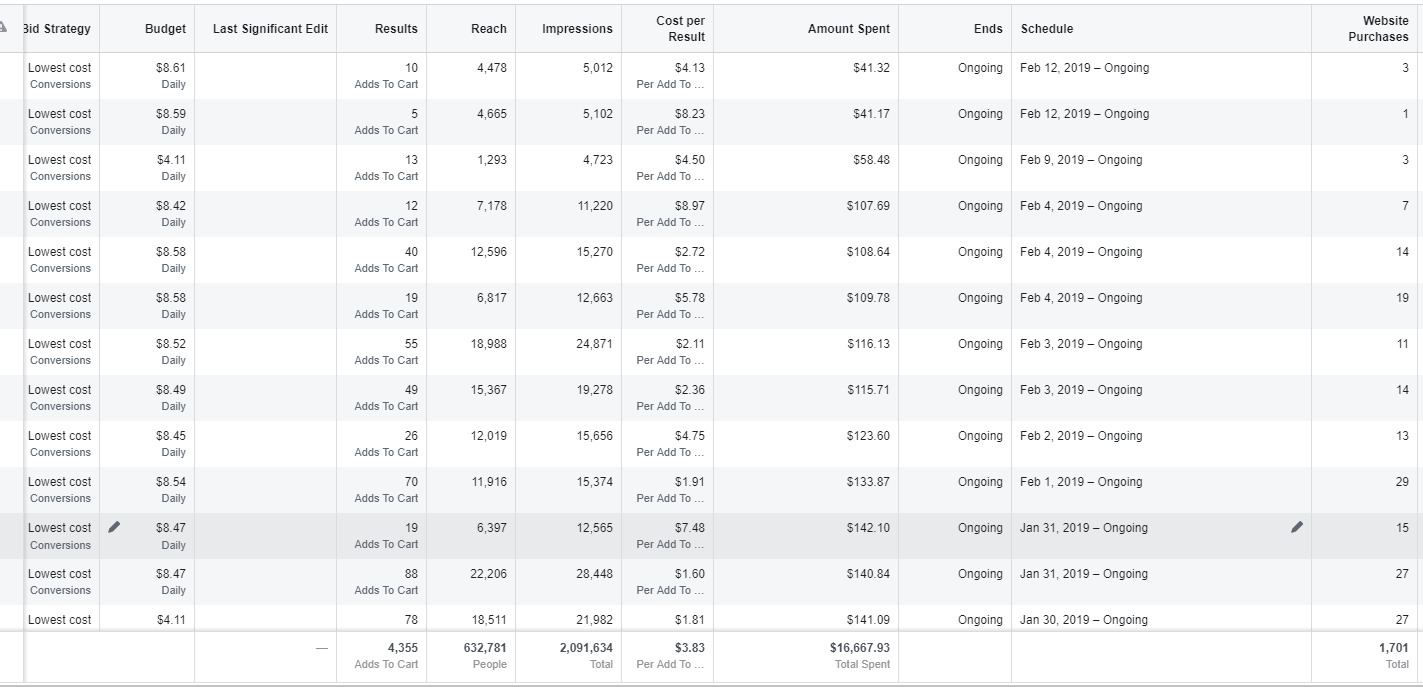 Scaling requires experience and it can be a b*tch when you don't know what you're doing… When you're about to scale a campaign, you have to understand that stuff are about to change for the worse or for the better.
If you scale too fast and increase your budgets, you risk tanking your campaign and losing everything you made so far. If you do it too slow, then you'll just stay at the same place and won't reach new heights.
Here are 2 main rules I follow when scaling:
Scared money don't make money – When scaling, your ROIS will ALWAYS(99.9%) shrink. If your profit after ad costs and everything else was 50%, it can go down to by half and even more. But would you rather spend $10k and make $6k or spend $100k and make $20k? The answer is obvious so don't be scared to scale guys. Scaling isn't rocket science and once you get a hang of how it works, it will become much more natural for you.
Do it at your own pace and always strive to make more – Use your brain and not your heart. Never go all in and dump all your budget on one campaign! Take it slowly, analyze your results, and do everything you can to make more sales.
Now I bet you ask how scaling works? Fortunately for you, we have a great article that will teach you everything you need to know about scaling with Facebook ads. Make sure to read our How to scale your Facebook ad campaigns like a BOSS article.
5. You're Advertising On The Same Ad Platform As Everyone Else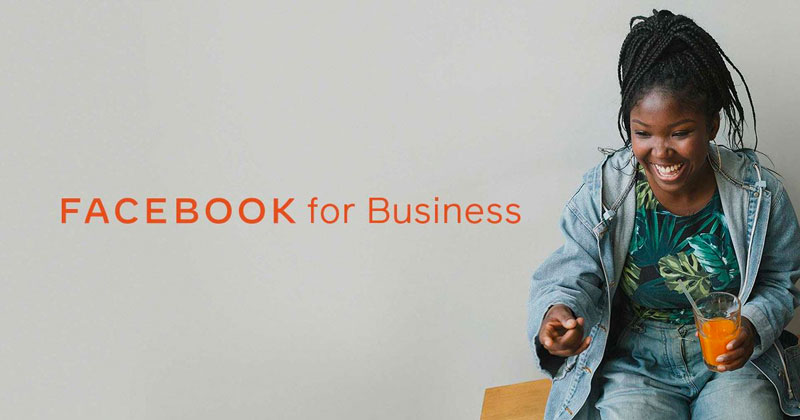 Facebook ad platform is the #1 choice of most dropshippers because of how simple it is to use and the no-minimum entry budget requirement. You can start with as low as $1 a day(we recommend $5~$10 at least) and find the exact audience you need by using Facebook's laser targeted interests.
Also most of the paid ads training you can find online for dropshipping, free and paid, cover Facebook ads too. Facebook did a great job to develop an ad platform that doesn't need much technical knowledge to use it.
So no wonder so many dropshippers choose Facebook ad platform when starting their dropshipping journey. Still, this doesn't mean Facebook ads is the right choice for you and you should always explore other opportunities.
Why? Because maybe you will find much more success with other ad platform than with Facebook ads, and you're missing it just because you can't move on.
Google ads, Youtube ads, Tik Tok ads, Snapchat ads, etc, are ad platforms with a huge potential that can work wonderfully for your dropshipping business. All you need is to test it and maybe it will work much better for you than Facebook ads.
For example:
Some of our Ecomhunt users have found success only after switching from Facebook ads to a different ad platform. Some found success using Instagram influencers, and some are doing great with Google ads. And now that things go well for them, they can get back and try Facebook ads again without worrying too much because they have something that already works.
This move can be a bit difficult, especially when there isn't too many people explaining about all other ad platforms out there… But sometimes, it is a necessary move towards having a successful dropshipping store!
My personal advice:
Test Youtube ads – I've been targeted by some dropshipping ads on Youtube and it looks like some of them are doing great! Based on the views they already received on their videos, it looks like they're not going to stop any day soon.
Learn how to use Youtube ads and just go for it.
To Sum It Up:
Always stick to what works and don't be afraid to test new things to see if you can get better results. I hope you like the second part and if you have any questions, feel free to ask me in the comments.
Good luck!
Struggling to find good products to sell? Not sure who's your target audience? Tired of losing money on products you were sure were "winners"?
Then Ecomhunt is what you need! Find hot winning products that are added daily, spy on their ads & stores and import them into your store in 1 click and Start Selling Today!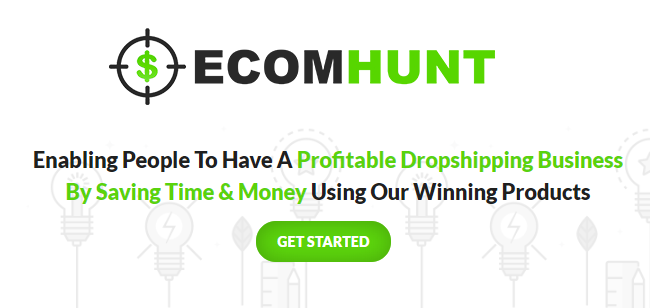 Must Read Articles: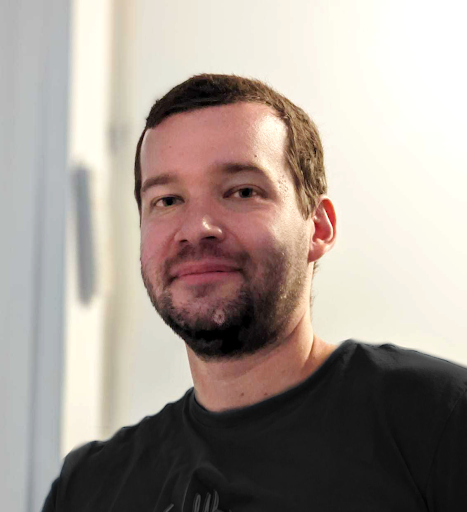 Daniel Aloni is one of the leading mentors in the Ecomhunt family. Daniel is a highly experienced Print On Demand seller with multiple 6 figures successful launches.