This guide will show you how to quickly import any product found on Ecomhunt to your Shopify store. With a click of a button, the products you choose will be instantly imported to your store with additional data like Description, pictures, selling price, and more.
This will make your life much easier and save you a lot of time.
Enjoy!

Click On The "Import to Shopify" Button To Begin The Importing Process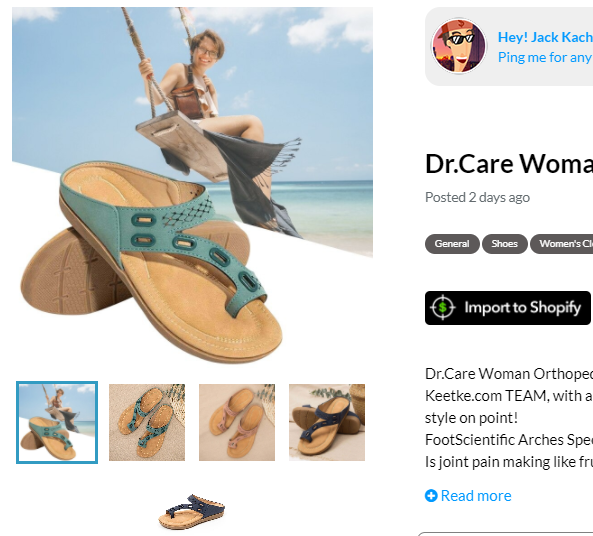 A black "Import to Shopify" button will appear on each product you find on Ecomhunt. It sits right next to the "See on Aliexpress" orange button and this is all you need to begin the importing process to your store.
It's important to save time for the important stuff when dropshipping, so we made sure importing products from Ecomhunt is fast and simple!
Once you click on the import button, a popup will appear: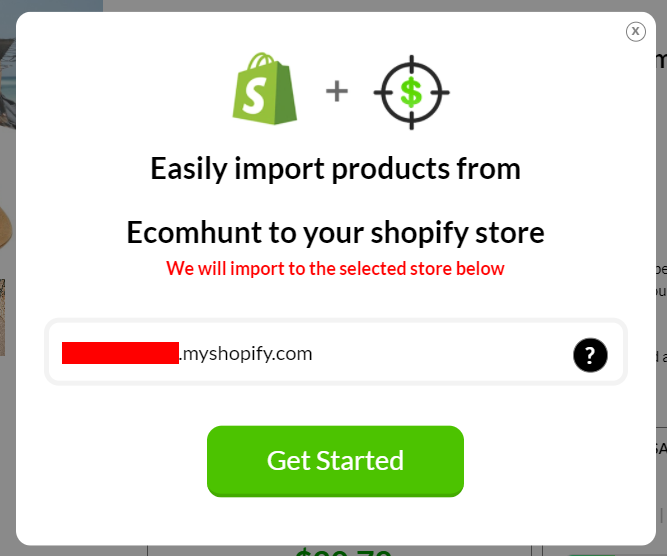 We will ask you to put your "myshopify" store address to connect your store with our Ecomhunt Shopify app. You have to install our app if you want to quickly import products from Ecomhunt to your store.
Click the green "Get Started" button and you will be asked to install the Ecomhunt app: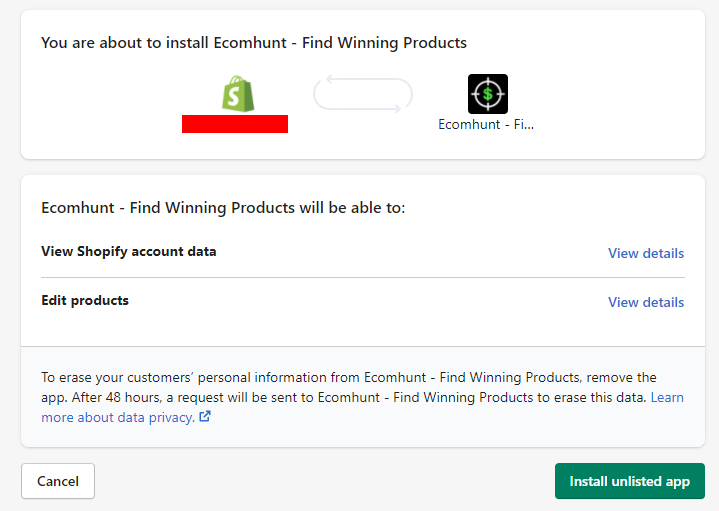 Ecomhunt is an unlisted app, thus you can't find it in the Shopify app store. You can only access this app if you're an Ecomhunt user, so there's no need for it to be available for random people on the Shopify store.
The app is, of course, safe to install and we only ask for the necessary information – Account data is default for any app on Shopify, and the option to edit products is needed to import and create listings in your store. The app is completely free and there are no hidden fees whatsoever.
Click on the green "Install unlisted app" button to install the Ecomhunt app.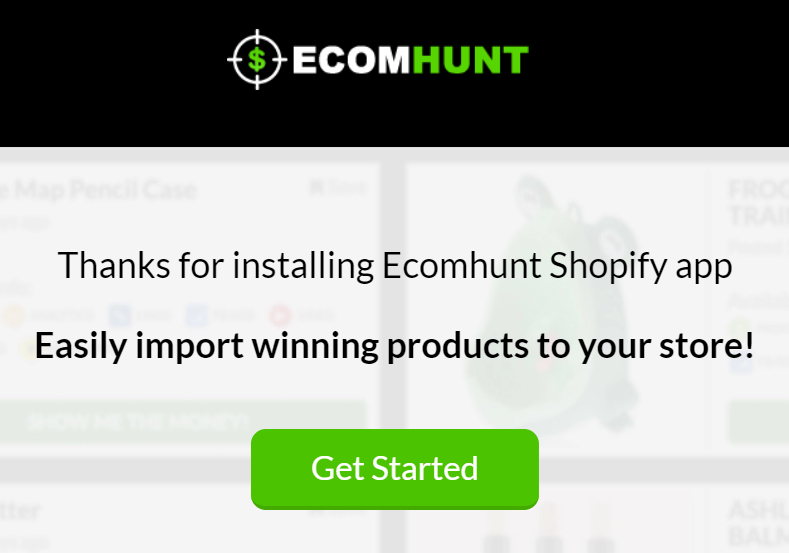 Once installed, a success message will appear thanking you for installing our app. If you click on the green "Get Started" button, it will take you back to Ecomhunt main page to look for products you want to import.
Now each time you click on the Import to Shopify button, the same popup will appear but this time you can actually start importing by clicking on the "Start Import" button.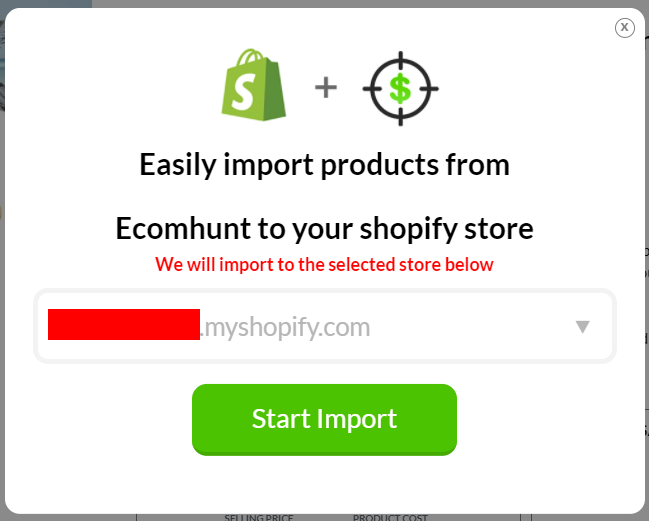 Your store address should automatically appear in the text box and once you click on the Start Import button, a pushing to score animation will appear on the product page.

A few seconds later, a green confirmation button will appear and you can even click on it to see the imported product in your Shopify store.

That's it! The product is published and you can start editing it 🙂
Note:
As we already said, the Ecomhunt app is completely free and there's no store amount limit per account.

You can add as many stores as you like and for each one you'll need our Ecomhunt app to be installed.
Editing Your Newly Imported Ecomhunt Product On Your Shopify Store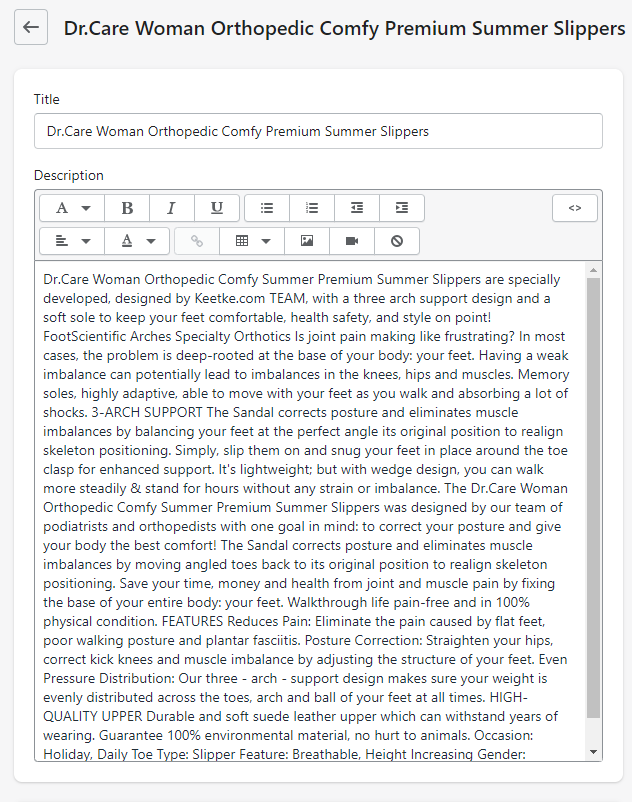 Every product you import from Ecomhunt will be automatically published. You can continue editing it in active mode or change it to draft, it doesn't really matter…
Ecomhunt automatic import option imports:
The title of the product
The description (text only)
The pictures
The suggested selling price (no compare price)
The variants
Your job now is to continue editing the product and changing it the way you see fit. I suggest rearranging the product description and add some pictures, trust badges, upsells/quantity discount, reviews, etc.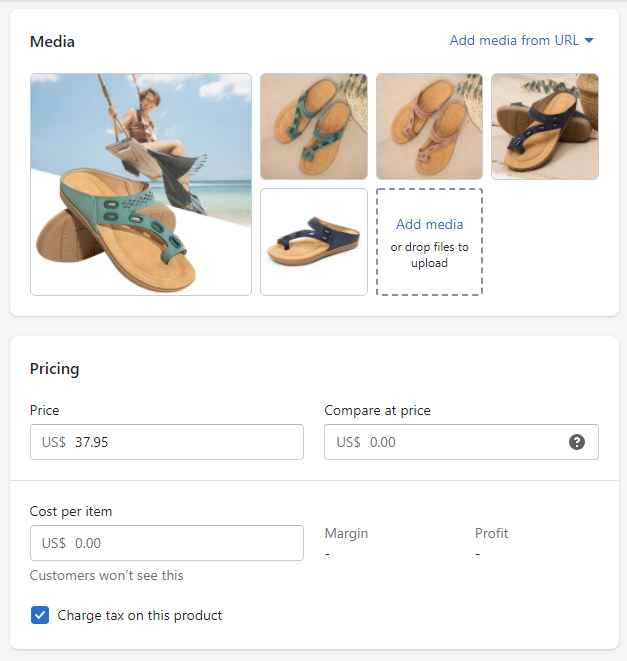 If you're not sure how an optimized product page should look like, then make sure to read this article. This article will show you exactly how a high-converting product page should look like to get the maximum out of your customers.
And there's always the option to take inspiration from someone else's store, but I suggest first reading this article to get a basic understanding.
That's it! Your product page is ready so launch those ads and start selling ?
To Sum It Up:
This was a quick tutorial on how to import winning products from Ecomhunt to your Shopify store. Remember, don't do manually things you can do automatically with the help of apps or services. Your time is valuable – Don't waste it on manual labor and invest it into the really important stuff like business management, product research, and selling strategy.
Good luck!
Struggling to find good products to sell? Not sure who's your target audience? Tired of losing money on products you were sure were "winners"?
Then Ecomhunt is what you need! Find hot winning products that are added daily, spy on their ads & stores and import them into your store in 1 click and Start Selling Today!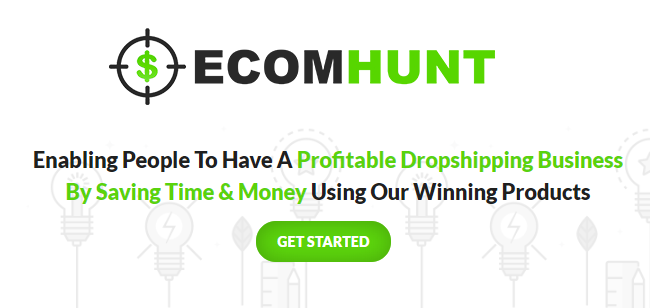 Must Read Articles: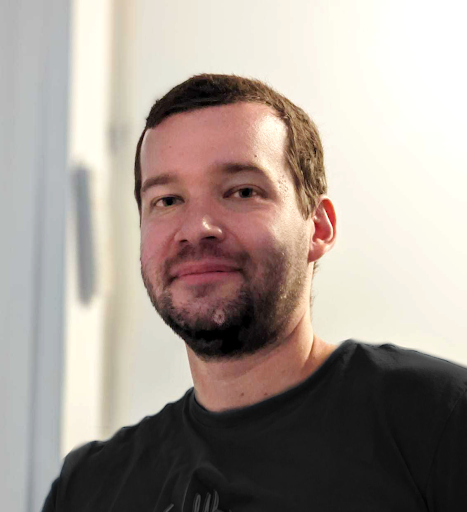 Daniel Aloni is one of the leading mentors in the Ecomhunt family. Daniel is a highly experienced Print On Demand seller with multiple 6 figures successful launches.