There's probably a lot of things dropshippers are doing wrong but these 4 are the biggest mistakes you can do and you should definitely avoid them!
In this week's article, I'll share 4 mistakes newbie dropshippers and even advanced dropshippers are doing. From installing unnecessary amount of apps and paying for them to having the wrong mindset which will eventually lead to your failure.

1. Testing Too Many Products
There's absolutely no guarantee that testing a certain amount of products per day/week/month is what going to make you a successful dropshipper. In most cases, especially if you're just a beginner, this will make you fail even faster.
In dropshipping, like with most businesses out there, there are no guarantees and no secret methods. You can learn everything there is from the Pros but in the end you'll need to test it by yourself and hope for the same results.
The problem begins when most newbie dropshippers think they're doing it right but in fact they're missing a lot of stuff. It can be a store you worked on for 2 weeks thinking it's perfect when it's complete unoptimized garbage. Or launching a Facebook ads campaign "exactly" as the Pros are doing, but the settings are just not right which lead to nothing…
Combine these newbie mistakes with testing 20 products per week, and you're on your way to a complete failure. You can say goodbye to the $5k you saved to become a dropshipper because they'll disappear in the first 2 weeks of your journey.
Here's the correct way to do it:
Learn it all – Don't spend a single cent on ads before you know exactly how your store needs to look and how to build a good working Facebook campaign. You'll still make mistakes here and there but it won't be the same as if you rushed it.
Your budget, your rules – Testing 20 products per week is cool when you have the time, experience, and money for it. If you can't afford it, then don't do it. It's better to test one product a week and do it the right way than testing 20 products the wrong way.
Even the best plans fail – Even the biggest dropshippers out there fail so be ready to fail even if everything looks perfect. Maybe the product is good but the time you decided to dropship it is wrong. Maybe the audience is a bit saturated because they were heavily targeted by other marketers/companies. Maybe it's Facebook acting up again and delivering your ads to crappy audience… To sum it up and like Mike Tyson used to say – "Everybody has a plan until they get punched in the mouth." In our case, Mike is Facebook ?
By the way, everything you need to know about Dropshipping, Shopify and Facebook ads can be found for free on our blog and Youtube channel.
2. Installing Way Too Many Shopify Apps And Paying For Them
Let me tell you a secret – You can still makes good sales with zero apps installed on your Shopify store. If you have a good product, a great looking ad, and a ready optimized store, then you will get sales no matter what.
Now, this doesn't mean you don't need any apps installed on your store. Shopify apps are designed to solve issues you may have with your store, increase your sales, and other useful services that can benefit your business.
The REAL problem is when people install dozens of apps as if they have an unlimited budget and the store they're running is a worldwide hit making 6-figures a day in sales. This isn't the way things should work and it's just a big waste of money!
All I ask from you is to be more careful and money-wise by following these simple rules:
Know your budget – Starting a dropshipping business is very cheap compared to other businesses but this doesn't mean you should not look for ways to save your money. $10 a month is indeed cheap but it all adds up! If you're not careful enough, your apps will eat too much of your budget with no real results to back it up. If you can't afford the apps, then run the store as it is.
Compare – Don't just install the first app you see that does what you need! You should always check for other apps on the marketplace to see if there's one that offers the same service for less or maybe with a longer trial period. Sometimes, you may even find an app with a free version that does exactly what you need.
Switch to save – Switch to a different app just before the trial period ends to save money. There are many apps out there that offer the same service and most of them offer free trials. You can install the one you need and uninstall it just before the trial is about to end, then quickly install a different app that offers the same service and enjoy another week or two for free. It may sound a bit cheap but for some people saving $10 a month is a big deal so nothing wrong about this method. We all start somewhere 🙂
Install apps that will make you more money – If you already decided to install some apps, then make priority for the ones which will increase your sales. Money making apps should always come before design improvement apps.
Always remember that the Gurus you see on Youtube are not in the same situation as you are. They have more experience, budget, and sometimes a whole team behind them that helps them. So just follow your guts and act according to your budget.
3. Thinking There's A Minimum Budget To Start Dropshipping
Some Gurus say you need at least $2k to start dropshipping, some say $5k, and others may say $500 is enough. In reality, there's no "magic" number and it all depends on how you approach this business.
If you're here to make a quick buck after watching some Youtube videos, then you'll probably need at least $10k because the rushers always make the biggest mistakes. If you take it seriously and take your time learning everything, then you can succeed with less than $200…
I found success with my Family niche store when I only had $200 in my PayPal only because I really took my time and did my research. There was absolutely no luck involved – I found an upgraded version of a winning personalized product, marketed it correctly, and slowly scaled it as I was getting more and more sales.
Unfortunately, in most cases, newbie dropshippers will do so many mistakes with their stores, ads, etc, that what the gurus are telling about the starting budgets is correct. If you want to avoid that, then just do your homework.
If you do your homework, you will learn that creating a store shouldn't take 2 weeks and you don't have to invest on premium themes or paying hundreds of dollars on a logo. It shouldn't take you more than 1 day, and costs less than $30 for all the designs you need. This also leaves you with 13 more free trial days which is enough time to test a couple of products.
If you do your homework, you will learn that Facebook ads doesn't need huge budgets and you don't need to spend money to "mature" your pixel because it has no data. You can launch a campaign with $5 daily budget adsets and get sales. Even if it's a new pixel with zero data.
Just do your homework guys to have a real chance of making sales no matter what budget you have!
If you want to take it to the next level and understand exactly how we build our stores, create our campaigns, and run our ads then check out our Ecomhunt masterclass course. You'll get access to 70 video lessons which will take you from a beginner to a complete pro! (with some cool bonuses too)
4. Thinking Too Big (You're Not Amazon)
It's ok to dream big and hope that one day you'll run a successful dropshipping store that makes 7-figures a year BUT this comes with time and you have no option but to start small. On top of that, you have to understand your situation and think the right way to get sales going.
Here's a good example from my POD(Print-on-Demand) days:
A lot of people, including myself, were thinking about having their own clothing brand. So if I were selling in the fitness niche, my goal was eventually to have a successful store selling apparel with my own logo on it.
The quickest way to do that is to open a fitness clothing store, find POD companies that offer fitness clothing, and slap my logo on every product and make it look as if I'm a real fresh brand selling top notch fitness clothing.
This is also the fastest way to fail because:
No one knows about you and you have to invest insane amounts of money or offer a unique piece of clothing(which doesn't exist) to actually succeed and build a name.
The time & money you have to invest will quickly throw you off from this venture forever. Sometimes, you get so burned that you don't want to try e-commerce ever again.
The slowest and more safe way to do that is to realize you aren't going to become an instant brand and you should first focus on getting customers. So instead of slapping my "$300 professionally designed" logo on my fitness shirts, I'm going to get a bit creative and print funny quotes, creative designs, and offer something unique that should land me a sale at some point.
By doing it first and gaining actual customers & making profit, I can then slowly turn my store into a real brand with already existing customers to back me up.
Back to our dropshipping store…
You need to understand that there's absolutely no chance someone will go on a shopping spree and add a bunch of random products to his cart. This means you don't need to invest your time on adding dozens of products to your store before publishing it. Or sending your traffic to the front page hoping for some big sales.
Your goal is to advertise a SINGLE product and to get a sale as fast as possible – No random product bundles or unlimited amount of styles to choose from. Pick a winning product, add a few styles/colors, offer quantity discounts or a logical bundle(better if the extra product is simple and doesn't have too many details), and that's it.
Customers then see your ad on Facebook, visit your store, and purchase the product if everything else is ok. Once you get that sale, then you can think about milking more from your customers by offering other products you have on your store.
Understanding this will save you so much money & time and it will eventually lead you to having the success you're looking for.
To Sum It Up:
Some people will have to learn all of this the hard way but not you because you're part of the Ecomhunt family 🙂 Take action and learn from these tips because knowing them will save you a lot of time & money in the future.
If you have any question, feel free to ask me in the comments.
Good luck 🙂
Struggling to find good products to sell? Not sure who's your target audience? Tired of losing money on products you were sure were "winners"?
Then Ecomhunt is what you need! Find hot winning products that are added daily, spy on their ads & stores and import them into your store in 1 click and Start Selling Today!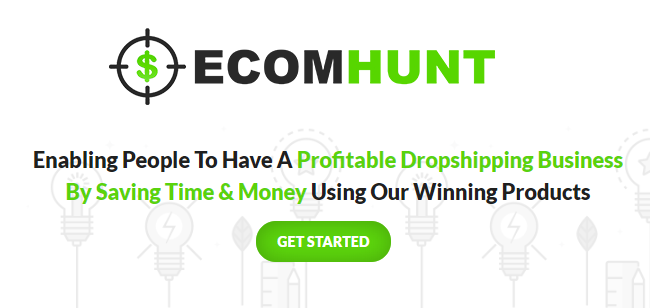 Must Read Articles: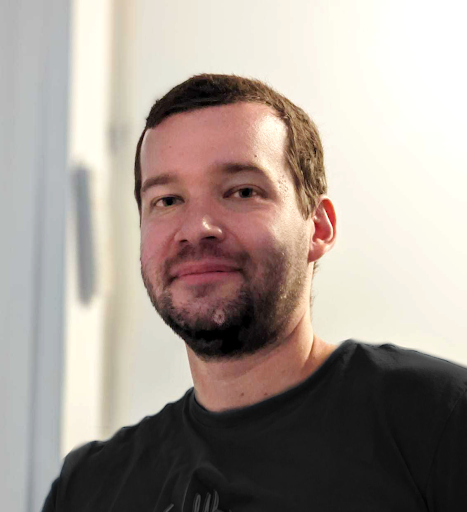 Daniel Aloni is one of the leading mentors in the Ecomhunt family. Daniel is a highly experienced Print On Demand seller with multiple 6 figures successful launches.