I've received many requests to write about the apps I use, which one I personally recommend and for what purpose. So for this week's article, I decided to finally answer your call and share 5 Shopify apps every dropshipper must have on his store in 2020.
These apps should cover you from all sides by boosting your sales, recovering lost customers, and making your store look legit and trustworthy. Most of them will cost you money but with the amount of sales it will bring you, these apps will cover the cost in no time.

1. Tracking Genie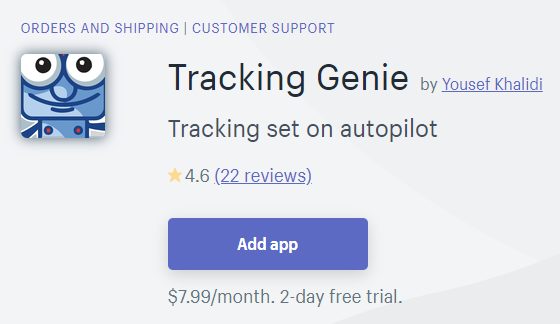 Having a tracking page on your store has become a must and a lot of that thanks to COVID-19. If before this outbreak you could open a store without having a tracking page, nowadays it's an absolute must because people are more nervous about their packages.
It's no secret that it takes a bit longer now for your package to arrive, even if you use an agent or a good fulfillment company(Unless you have a warehouse in the country you're selling in). So people tend to worry a bit more now about their packages and they want to be sure it will arrive in time.
This is why a tracking app is a must on your store because it will not only save you a lot of time answering support emails, but it will also keep your customers from leaving. Once a customer sees he has a way to track his order on your store, he will worry less about packages not being delivered or lost.
The Shopify app I recommend is Tracking Genie by Yousef Khalidi which lets you completely customize your tracking page, set up estimated delivery dates, and show your customers their tracking status without any chinese letters. A great app for a fair price with 2 days free trial.
2. Emojix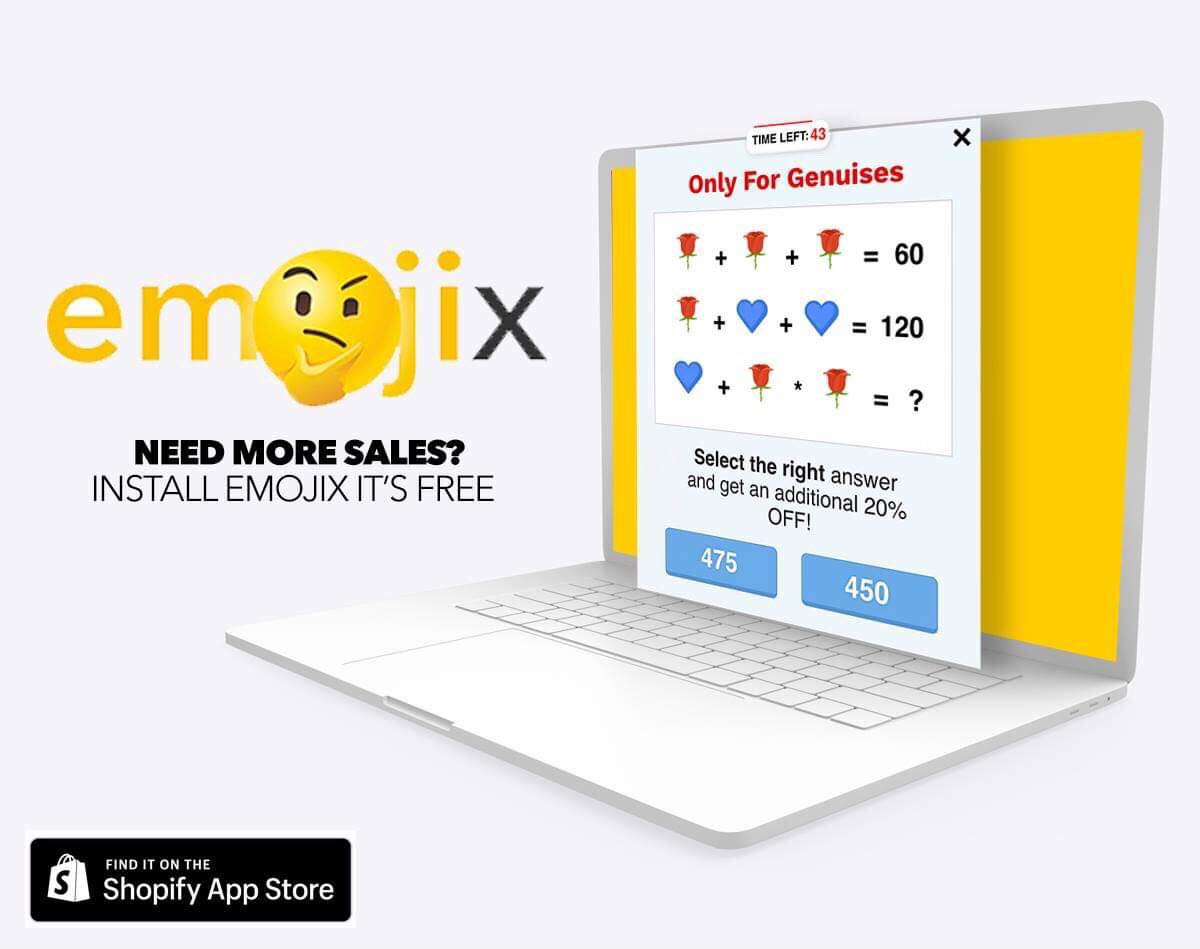 It doesn't matter where you advertise, Google or Facebook, the cost per click on every ad platform out there will eventually rise. With each new day, more businesses are joining the e-com world and decide to advertise their business online.
This means that you need to have the perfect product, the perfect ad, and make sure every click to your store isn't wasted. And by wasted, I mean that you had a ready to buy customer on your store but you lost him because of a random reason.
For example:
A customer liked your product, he clicked on your link, but he received an important work email before he could proceed to checkout. Or the same customer that clicked on your store is a bit short on money and he would buy it if it was only 10% cheaper.
So if you have no exit popup app to try and keep the customer a bit more time on your store, you just lost a sale… This is why an exit popup app is a must on your store no matter how much traffic you gain. Even if it's 100 visitors a day, you can still recover some lost sales with an exit popup app.
The app I recommend using is Emojix Shopify app mainly because of the emoji quiz game – It's like a quick IQ challenge where if you're not careful, you'll choose the wrong answer. You can completely customize the quiz emojis to choose ones that suit your store theme better, set a timer, auto-apply discount at checkout, and other cool features.
This app comes with a 14-days free trial which gives you plenty of time to see it in action 🙂
3. Ali Reviews or Loox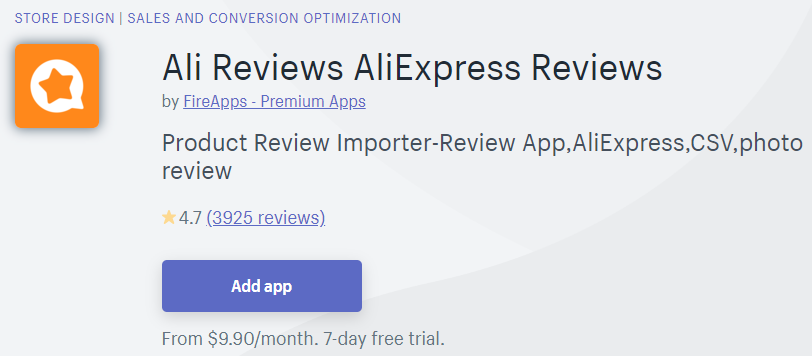 If you're dropshipping a product with existing reviews on Aliexpress, you can't just import it without any reviews. Especially when it takes about 15 minutes of work to import 20-30 reviews and make sure there are no typos.
You have to remember that people are ALWAYS looking for reviews, especially photo ones, because they're not sure about your product, your store, etc. By importing good reviews with photos on them, your customers are guaranteed to proceed to checkout if everything else is alright too.
One of the mistakes new dropshippers make(aside not importing reviews at all), is to import 5-10 random text reviews thinking this is going to be enough. And usually this is because they're using the free version of a review app which limits you a lot.
Review apps are not the cheapest out there, I know that… Ali Reviews & Loox cheapest plans are $10/month and it can reach up to $100 depends on the traffic/orders and other features. But trust me when I say that installing one of these apps is much better for you than using a free one with tons of limits.
You want to show your customers photo reviews, have it all organized in a nice way, and this is something you can't achieve with a free version. So the next time you import a product, make sure you also import 20-40 reviews with photos too to ease your customer's mind.
4. Ultimate Sales Boost

An all-in-one scarcity/urgency creation app with trust features as well you can use both on your product page and cart page too. And the best thing about this app is the free plan which is enough for beginners and has almost no limitations.
You can use the free plan to create a basic timer, add stock countdown, add badges, and display promo messages right below your product. I've been using this app for a long time now and I'm really liking the free plan. You can upgrade to the paid plan when you get enough traffic and sales to maximize your results.
Just remember that scarcity apps are good but don't abuse the sh*t out of it… Countdown timers, stock counters, promo messages, all of it together will make your store look spammy. You want to boost your sales and not drive your customer away right? So don't activate all the scarcity features on a single product.
You can download & install the app here.
5. Abandonment Protector

And last but not least is the Abandonment Protector Shopify app to reduce abandoned checkouts with fully customizable emails. This is something that can be manually done on the email service platform you're currently in, but I prefer saving my time and doing it with this app.
Like I said before in this article and on other posts on this blog, customers tend to leave the checkout for various reasons. It can be that something popped up and they had to quickly leave the house, or it's not urgent enough so they prefer to wait a bit and maybe buy it later. All of this can be easily solved with a nice followup email or two with a "one time" discount and just like that you will bring them back to complete their purchase.
For $8 a month and a crazy long 30 day trial, this is a no brainer! It will take you about 30 minutes to understand how everything works and explore all the other options, but once you're done you won't have to worry about a thing. This app will run on a complete auto-pilot and hopefully bring a lot of customers back to complete their purchase 🙂
Important tips:
If you're a beginner, I recommend keeping the default settings and not play with the email sent times. If the first email is set to be sent after 3 hours by default, then keep it that way.
On top of recovery emails, set up a welcome and thank you email with one time discounts.
Test every email before going LIVE.
Offer nice 10%, 15% or even 20% discounts. Don't be greedy and offer 5% discounts…
To Sum It Up:
Don't let the numbers scare you – $10/month on one app, $7/month on a different one, it all adds up and can be a bit scary… BUT the amount of value you will get back is worth every penny!
Hope you liked this week's article, feel free to ask me questions in the comments 🙂
Good Luck!
Struggling to find good products to sell? Not sure who's your target audience? Tired of losing money on products you were sure were "winners"?
Then Ecomhunt is what you need! Find hot winning products that are added daily, spy on their ads & stores and import them into your store in 1 click and Start Selling Today!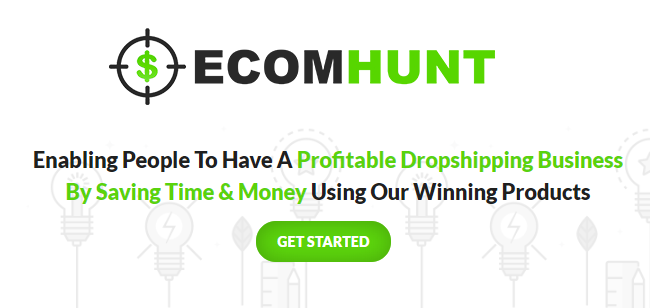 Must Read Articles: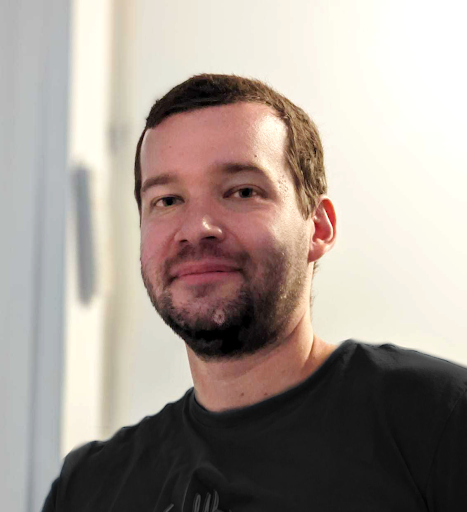 Daniel Aloni is one of the leading mentors in the Ecomhunt family. Daniel is a highly experienced Print On Demand seller with multiple 6 figures successful launches.