Just a few hours ago, a really cool ad for a really good product caught my attention on Facebook. It looks like this product is becoming viral and the original seller is probably making A LOT of sales as we speak!
Lucky for you, I caught this product in an early stage so there's still plenty of time to jump on it and sell it too. It's also in the beauty niche which is absolutely gigantic and you can sell non-stop there if you have the right product.
In this week's article, I'm going to show you this product and everything around it like the ads/store. I'll point some mistakes(if found) and give my own tips on how you can take this product and make bank too.
And as a bonus, I will also add my own targeting suggestions to ease up the process for those who would like to test this product ?

1. The Ad & Ad Copy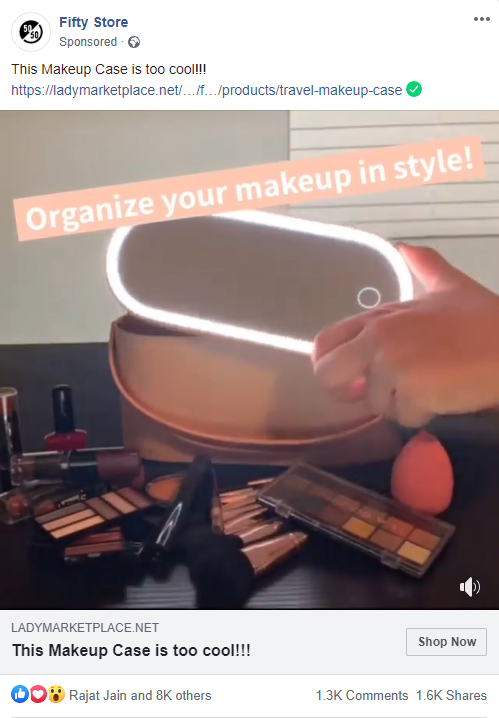 As you can see the engagement on this ad isn't something crazy like tens of thousands of likes and shares, but based on how it slowly grows I think this product can easily reach those numbers. One of the things I usually do to judge an ad is to check the most recent comments on it.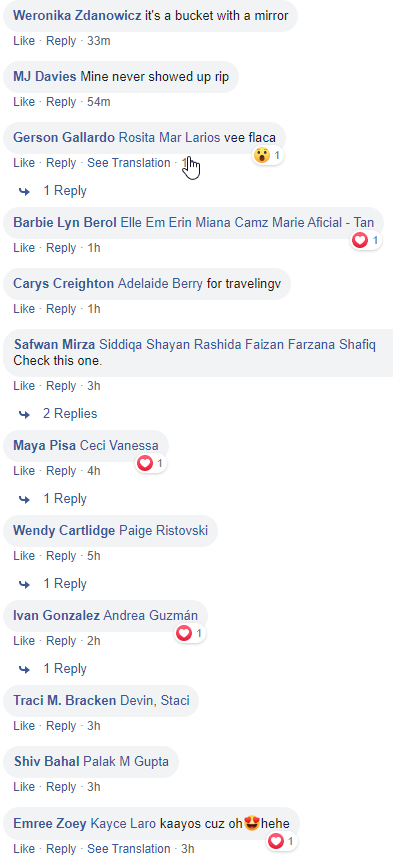 And if I see that a couple of comments appear in a span of less than one hour between them, this is a really good sign! New comments that pile up fast show you that this seller is spending a good amount on ads because he's making sales and probably scaling.
So as I see it, this ad is gaining a lot of traction and it will probably triple the engagement on it in a really short time.
And based on the start date which is May 5th and the oldest comments on this video ad, I can see that this ad started slowly and gained real traction only 2-3 weeks ago:


You don't see a lot of comments from 4-5 weeks ago but quite a lot of them start appearing from the 2-3 weeks mark. And if we check the ad library, we can see the main push on it towards scaling happened on May 22nd. That's when a bunch of ads were launched to start scaling this product.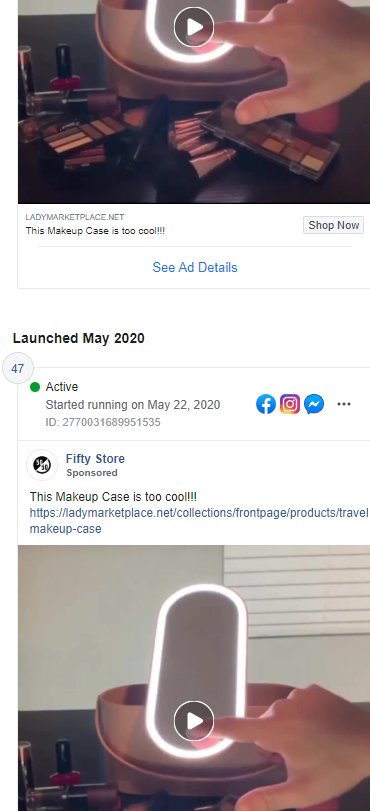 The ad itself is really simple showcase of this product with the same music as on aliexpress. They added some text and cropped some stuff out, nothing too special. The ad copy is also super simple which works only because the product is cool enough.
My advice is to start the ad copy with 1-2 lines of text about the product and a CTA under it. You can also add an emoji to make it more appealing and you'll get much more clicks than this guy right here. CTAs work so please use them!
IMPORTANT:
When I was looking for this product on Aliexpress, I found some that sell for $34 with a normal shipping fee and some that sell for $15 with insanely expensive shipping. I also didn't find too many listings which means this product is fairly new too…
So how do they sell this product for $34.90 + Free Worldwide Shipping on their store? I have 3 possible answers to this question:
They use an agent – A Chinese agent sourced this product for them for something like $14 or probably less than that. And he ships it for them for a normal cost and it arrives safely to their customers. It's not a problem to find an agent nowadays or you can always use sourcing services to get product at a much cheaper price + normal shipping rates. You can learn more about it by reading our How To Dropship During COVID-19 article.
They are chinese dropshippers – Much less likely than the first option but this exists. Chinese manufacturers who run Facebook ads for their own products. I really don't think this is what happens here.
They ordered a stock and ship it from a private warehouse – This way they get a much lower price when they buy in bulk and they control the shipping rates. Possible but requires upfront investment and some experience.
Quick note:
The "how to dropship during COVID-19" article was written some time ago when the shipping rates went up and there was a bit of chaos everywhere. Now the situation is MUCH better and the shipping costs are much lower from what they were. But still for some products, like this one, you probably need an agent or use a dropshipping company to source it for you for a normal price + normal shipping rates.
2. The Product Page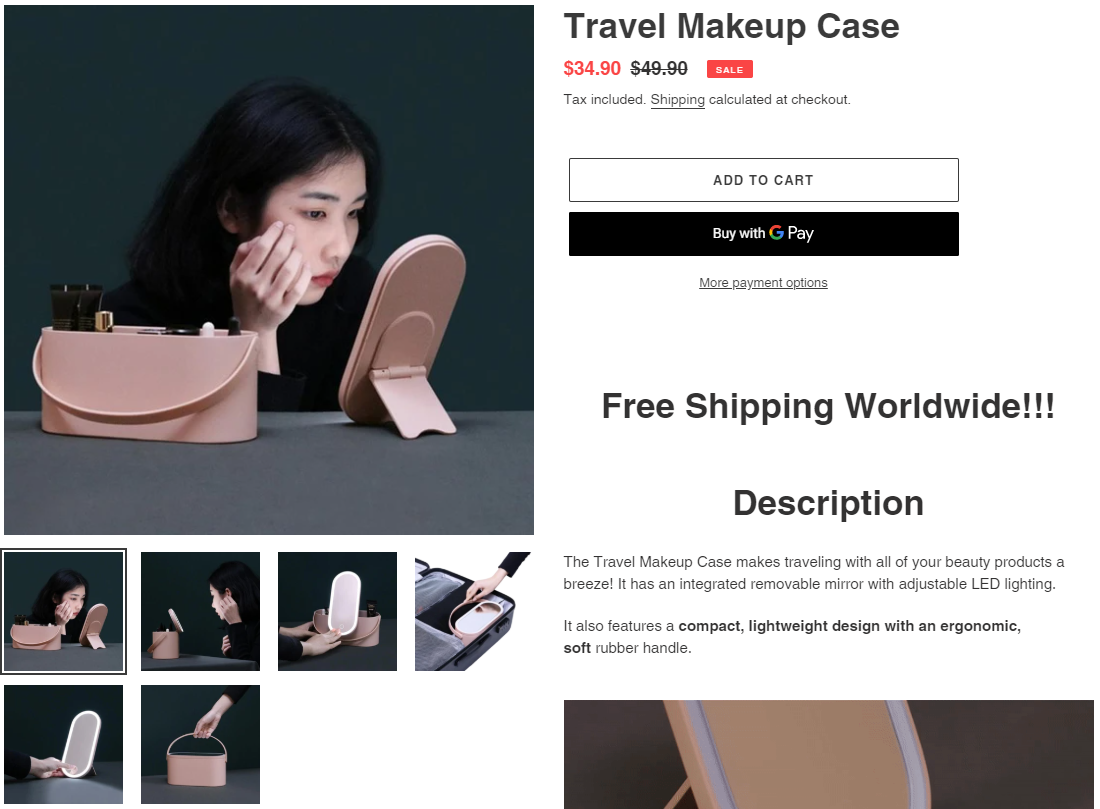 There's almost nothing bad I can say about their product page. It's clean and has a very good description with high quality pictures and GIFs. At the bottom you'll see the store's guarantees and the shipping times which is how it should be.
The thing I'm missing are:
Trust badges – Adding trust badges is easy and requires no effort at all. It takes 3 minutes to place it manually and only one click if you have an app.
Reviews – I explained it maybe a hundred times by now on how important product reviews are. They have a HUGE impact on your store's conversion rate and adding them by using an app is super simple. So no matter what product you test, make sure you add reviews at the bottom of the product page!
3. Cart Page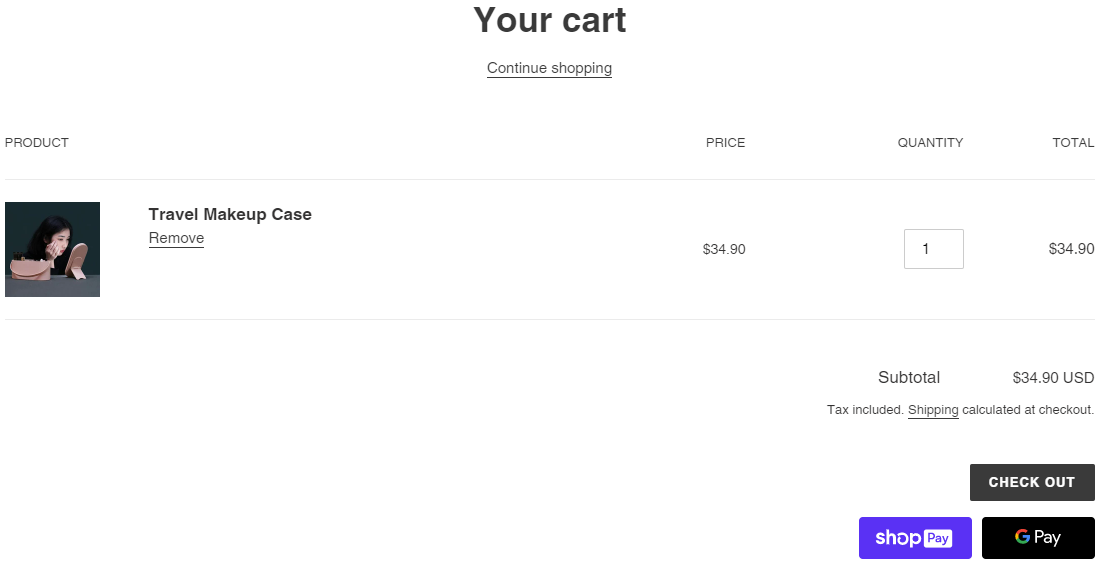 The cart page is as standard as it gets and the only thing I don't like here is the text below the subtotal. They offer free worldwide shipping but they still write "shipping is calculated at checkout". I already saw they have an expedited shipping option which isn't free, but It's always better to keep the "better looking" option for the customers to see.
If you have a free shipping option, then just write it down everywhere on your site. When the customer arrives to the shipping page, he'll decide if he wants to continue with the free option or take the express one for extra cost.
4. Checkout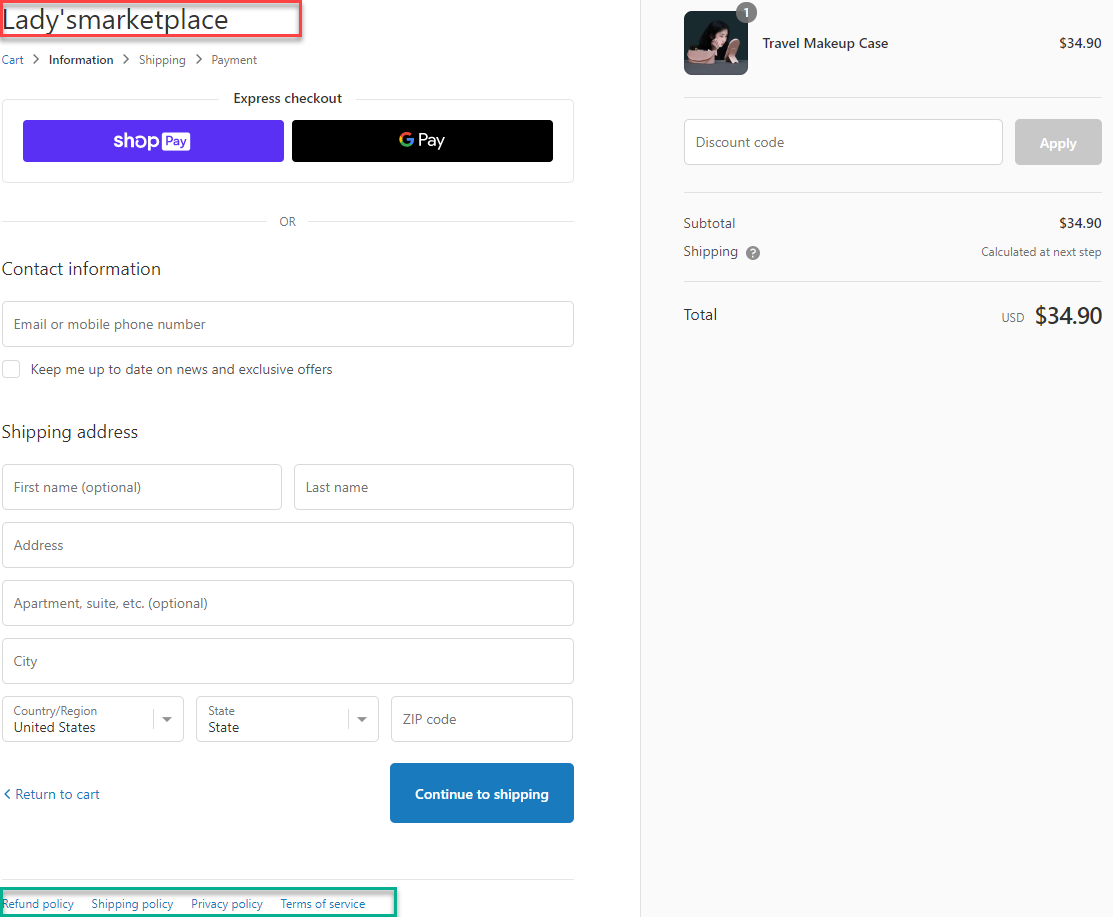 At the bottom, they have all the necessary policy links and TOS which is how it should be. And on top, they forgot to update their logo so Shopify is using text by default… Remember to double check everything on your store including the checkout pages.
The logo on the checkout page shouldn't be a text logo and you also need to add trust badges to it.
Like this: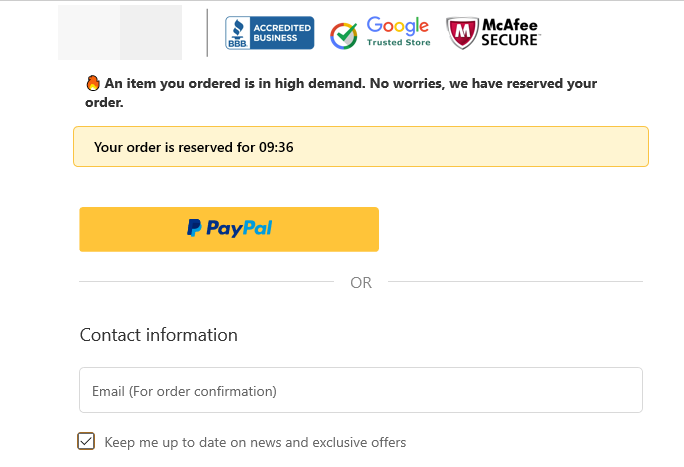 5. Shipping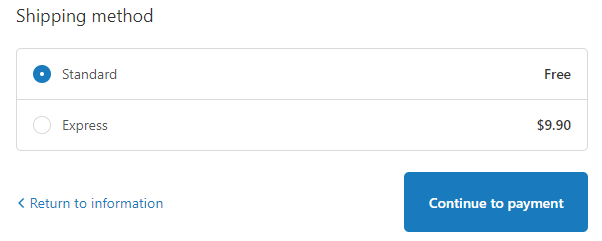 They offer 2 options here, the free standard one and the express one for $9.90. It's all good BUT a big mistake here is not mentioning the shipping times for the express shipping option. Customers have a short-term memory and seeing express shipping times once on the product page isn't enough.
Just adding the shipping time in brackets like this "Express(3-5 business days)" will make the customer's life much easier.
6. Payment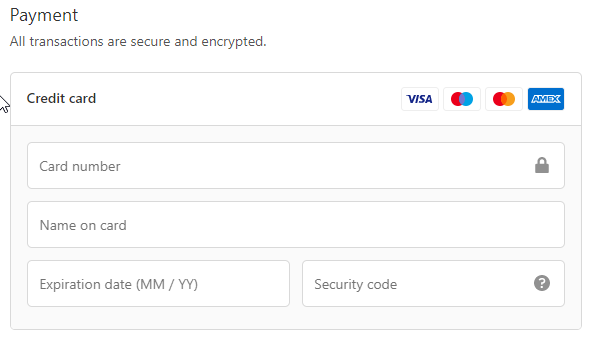 They only accept credit cards and have no PayPal at all – There could be many reasons to that like bad experience with PayPal, but it's always better to offer both PayPal and CC. Give your customers the option to checkout the way they want.
Limiting them by offering only one option can reduce your store's conversion rate. It doesn't mean you won't be able to get sales or scale(we scaled without any issues only with PayPal), just expect getting a bit less sales.
BONUS: Targeting
You really have a lot of targeting options here – You can go with beauty companies, beauty magazines, beauty gurus, general beauty interests, etc… Like I said, it's one of the largest niches out there so it will require some testing.
If I were to target, I would go with:
Kylie cosmetics – A really popular cosmetics brand especially with the younger audience. I think this interest has a very engaged audience and they should like this product 🙂
Women in college – This case is portable and I think ladies currently in college will find it very useful. Some of them live in small dorms so this compact product is a good thing to have.
Kylie cosmetics targeting: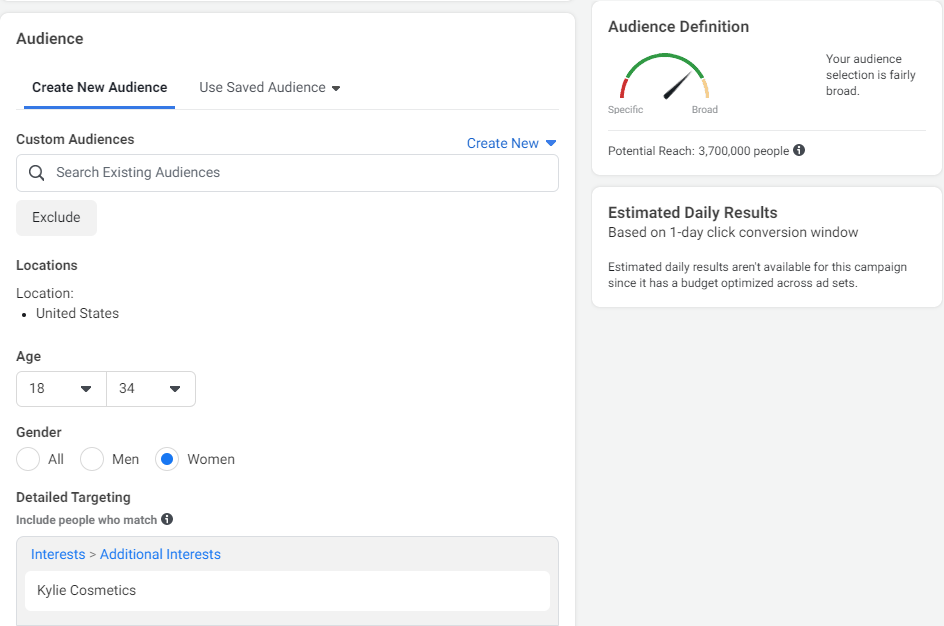 Women in college targeting: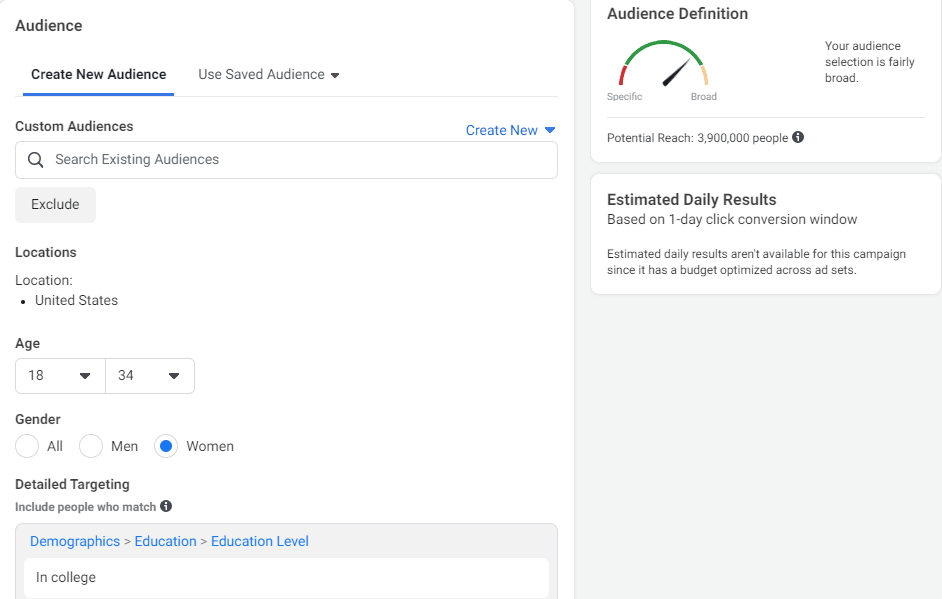 I went with a younger(18-34) audience with both examples because this is the base audience for these interests. If you're trying different beauty interests, don't forget to target all ages.
To Sum It Up:
This product is super trending right now and you have enough time to jump and make some profit too. This product can also work really well as a one-product store so if you have time to do some branding and prepare a really good store, then go for it 😉
You will find some high quality pictures and videos on Aliexpress you can use so there's plenty of material to make a much better video ad from the one you saw here. Even a photo ad can work here so try it out as well.
Good Luck!
Struggling to find good products to sell? Not sure who's your target audience? Tired of losing money on products you were sure were "winners"?
Then Ecomhunt is what you need! Find hot winning products that are added daily, spy on their ads & stores and import them into your store in 1 click and Start Selling Today!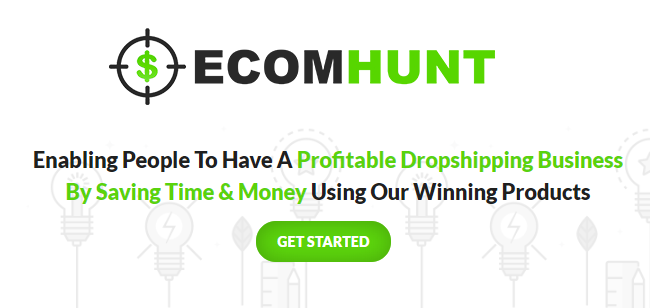 Must Read Articles: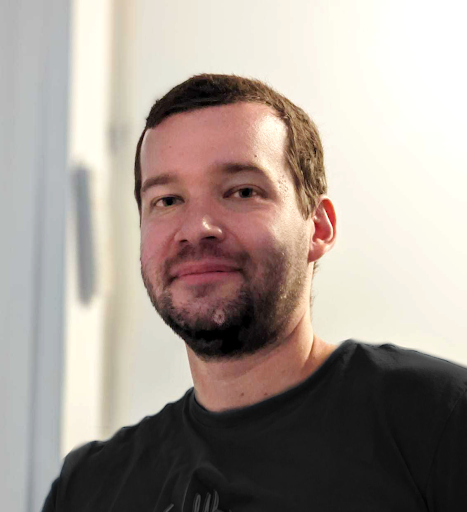 Daniel Aloni is one of the leading mentors in the Ecomhunt family. Daniel is a highly experienced Print On Demand seller with multiple 6 figures successful launches.