Hey there Ecomhunt family members!
Hope you're doing alright during this virus outbreak! On behalf of the Ecomhunt team, I would like to wish you, your families, and your teams good health during these difficult times.
Now to get things going, I have prepared an article that will help you understand how you can still do Dropshipping during COVID-19 outbreak. There are some bad news and some good ones, but trust me here that it's much better than worse!
You can definitely still dropship but some things will have to change and in this article, I'll show you all the available options to successfully dropship during the Corona virus epidemic.

1. Does E-Packet Still Work?

The answer is Yes and No.
Yes – ePacket still works and suppliers on Aliexpress can send the goods you ordered to your customer's address without any issues. There could be some delays but not something too serious if you land on a good supplier.
No – Some suppliers don't have the situation under control and still maintain the "business as usual" look without any warnings. This also means that the way they ship using ePacket is going to be slow and you will experience HUGE delays.
So what can we do to avoid bad suppliers and are there any other good shipping options?
Aliexpress Standard Shipping – This option is quite popular and sellers report that it's much faster now that ePacket. So if you're manually Dropshipping straight from Aliexpress, consider testing out the Aliexpress standard shipping.
Talk to your supplier – Ask him if he's back to business as usual, what amount of orders can he handle now, how much time does processing take, etc. There's a chance he will lie to you but in my case, the supplier for one of my winning products just told me the shipping will be delayed + the handling time. So I was pretty much prepared and adjusted the shipping/handling times so I won't get too much heat from my customers.
Work with big sellers – Big sellers with thousands or even tens of thousands of sales on a single product are much more prepared than the small ones. In order to keep business as usual, they have to adapt and look for quick solutions. So if you're looking to dropship from Aliexpress, do it from big sellers and don't go for the small shops.
This brings us to Oberlo!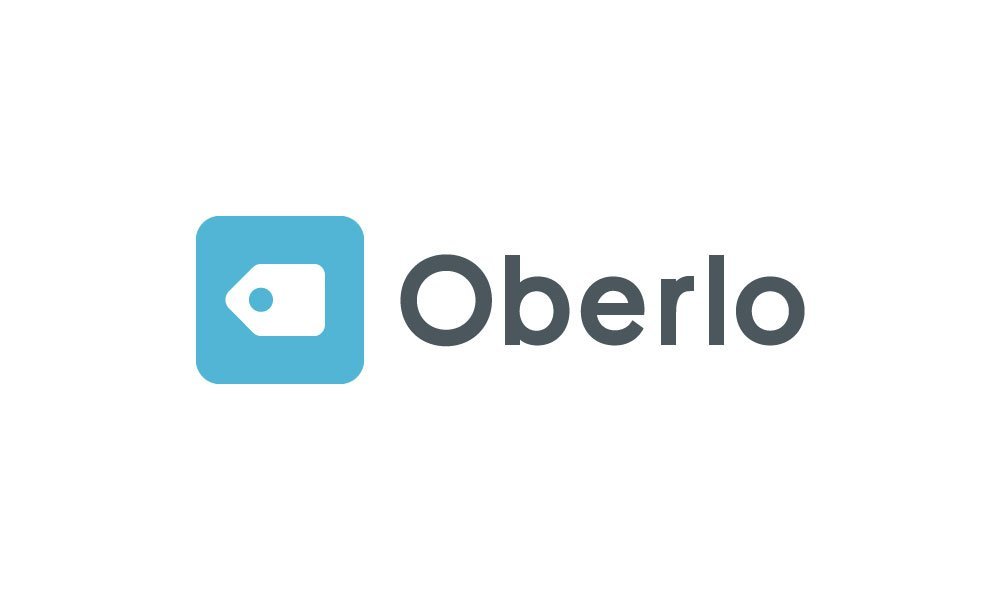 Now that you know Dropshipping with Aliexpress still works, you can still dropship with Oberlo and easily find top sellers to dropship products from. From my experience, it's much easier to search products on the Oberlo platform than straight on Aliexpress.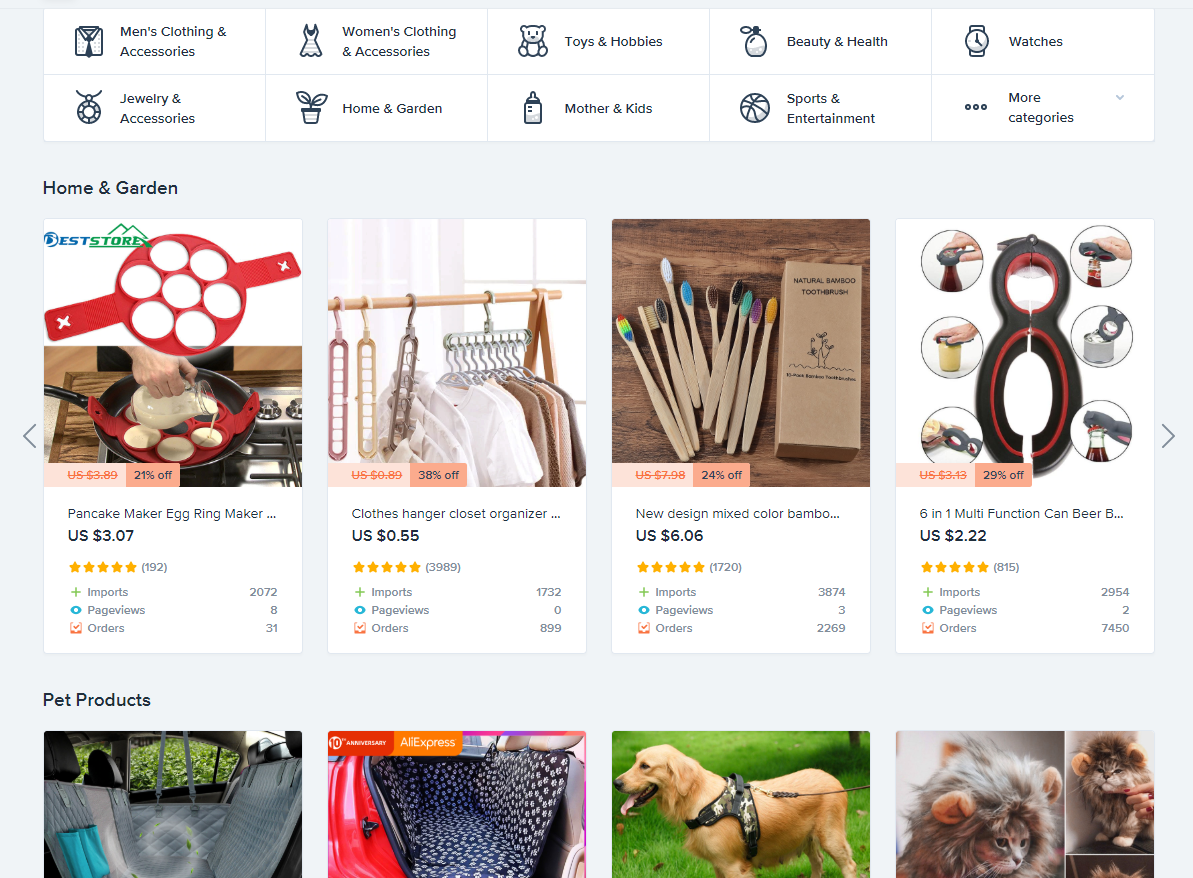 You can quickly search for relevant categories there. Play with their awesome filters to sort by sales, number of imports, and just browse for popular products that are selling right now. Quickly check reviews and of course quickly import and fulfill your orders with a few clicks.
So if you're doing your research and looking for trusted suppliers that still handle sales without any issues, do it from Oberlo 😉
2. Work With An Agent

Chinese Dropshipping agents only – Not Agent Smith OK ?
One of the ways to avoid all the shipping issues is to have your own Chinese Dropshipping agent who can send your items quickly and deliver them in a timely manner.
A good agent will usually do all the hard work for you – He will source the product you're looking for and sometimes for a cheaper price. He will quality check your products as well and when shipped, you will get a tracking code you can later send to your customer.
I had an agent once and I was pretty happy with the service. The shipping was fast and I sometimes needed the items I dropshipped to be checked so he provided me with proofs like videos and pictures.
How to find a Dropshipping agent?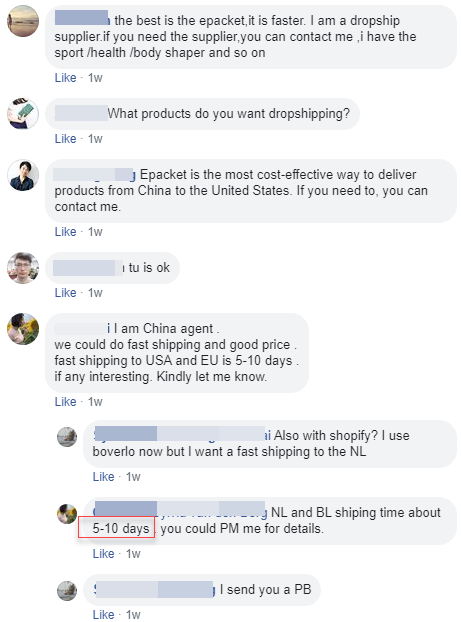 Simple! I guess you're probably a member of at least one Dropshipping groups on Facebook so just create a post that you're looking for a Dropshipping agent and they'll reply back with their offers and shipping times.
I believe you will also get recommendations from other good dropshippers who have no problem with sharing their agent with you. And as you can see, by using an agent you can guarantee quick shipping times – 10 business days and the product is at your customer's doorstep 🙂
Important tip:
Don't jump straight to the hands of the first agent that sends you a message. Ask people in the Dropshipping groups you're in and try to get a hold of an agent who already works with some Dropshippers you know inside your group.
3. Work With A Dropshipping Service – Drophippo

Services like Drophippo and others are here to help you automate your Dropshipping process with some extra features you won't get anywhere else!
First of all, they will source a product for you or you can choose to dropship a product that is already in their catalog. Usually if you source a new product, the base price will be lower than what you see on Aliexpress.
Then all is left is to publish the product they sourced for you to your store and start getting sales. Once sales roll in, they will automatically fulfill the orders for you and update your orders with tracking numbers once shipped.
If you have any issues, their support team is LIVE to answer and fix it. So you always have someone to talk to which isn't the case if you manually dropship from Aliexpress…
And the shipping times are MUCH faster because they know their way around – You can get your product delivered in 10 days and even less!
Another possible way is to have your own stock in a warehouse – So if you're selling in the USA, you buy stock and send it to a warehouse there that can fulfill your orders. This will give your customers a much faster shipping time and a peace of mind for yourselves.
This method is good if you're already scaling so I believe most of you will find it not so relevant. But if that interests you, Drophippo have warehouses in the USA so you can buy and ship your stock there to dropship straight from there.
4. Work With A Dropshipping Service – Wiio

Just like other companies, Wiio will source any product you need and give you an easy way to send it to your customers. automatic fulfillment, lower prices than Aliexpress and fast shipping is how they work.
They have integrations with Shopify and other popular E-commerce platforms and they can produce custom photos and videos for the products you need. Wiio is an all-in-one Dropshipping platform and they deliver exactly as promised!
Important Note About Shipping Fees:

Due to the whole COVID-19 situation, you may see a rise on the regular shipping fees. This is due to a lot of the recent restriction on flights, cargo space, and more. This is something you will have to check for yourselves with the products you dropship.
My personal advice is to take the hit so don't charge more on shipping or raise your product price. Even with less profit, acquiring a customer is a long term strategy – You will have the chance to sell more stuff to your existing customers thus making more money.
To Sum It Up:
It's not easy right now to dropship the old way you were used to and you will have to adjust in order to keep your business running. The good news are that a lot of people are now all day hanging on their computers and phones, so if you present to them something they really need you can get sales running!
Good luck and stay safe!
Struggling to find good products to sell? Not sure who's your target audience? Tired of losing money on products you were sure were "winners"?
Then Ecomhunt is what you need! Find hot winning products that are added daily, spy on their ads & stores and import them into your store in 1 click and Start Selling Today!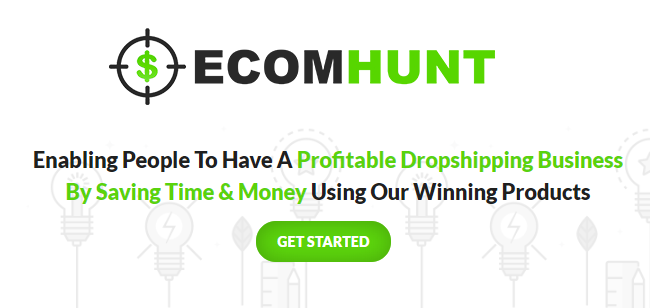 Must Read Articles: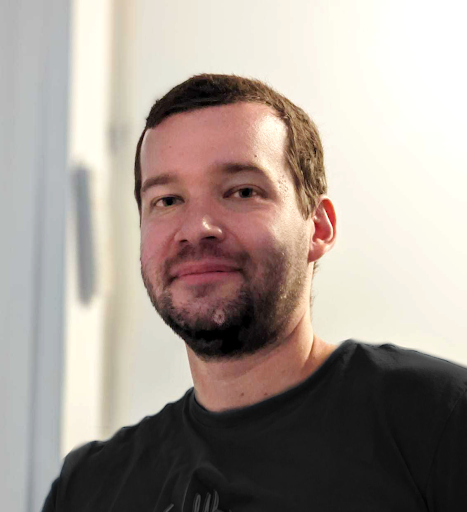 Daniel Aloni is one of the leading mentors in the Ecomhunt family. Daniel is a highly experienced Print On Demand seller with multiple 6 figures successful launches.