If opening a dropshipping shopify store is your dream then this article will help you understand exactly how much it will cost you. In this article, you'll learn what you need to have to open a dropshipping store and how much you should spend for it.
It's important to focus on the important stuff like your ad creatives, the product, the targeting, etc, and not waste time or pay too much for services you don't need.

1. Domain Name
One of the first things people think about before opening their first dropshipping store is the name. It's important to choose a suitable domain name and for it to have a connection to the stuff you're going to sell. Unfortunately, this is the only thing some people think about and they click on the first domain marketplace they see on google and buy a domain name without checking other marketplaces.
What about your privacy? When we buy a domain and we don't purchase any privacy protection, then our details are available for everyone to see with a simple whois lookup request which they can perform anywhere.
What about a private email box with our domain? It's preferable to answer your support emails as "[email protected]" and not using your personal gmail account. Makes it look much more professional and you don't risk your private gmail account going public.
My first option when I googled "buy domain" is Godaddy. Godaddy is a giant in the internet industry and they've been selling domains since forever… But their prices aren't cheap at all compared to the competitors.
The regular .com domain name for 1 year costs $10 and it's about the same price as the competitors(sometimes there are coupons so try searching for one before you order). But let's take a look at the privacy protection upsell they offer. It costs about $10 for a year and sounds like a sweet deal right? But it isn't!
If we take a look at Namecheap, they offer a totally FREE privacy protection for each domain you purchase from them. And the domain name costs even less than Godaddy in some occasions…
What about a private email? If we look at Namecheap, they offer a free 2 months trial for one private email name. This gives us an option to open a private email which will look professional for zero dollars and zero cents. Go check the prices for email hosting at Godaddy and I bet it isn't free and they probably don't have a free trial like Namecheap.
So what did we learn here? Always compare prices and check available online reviews. If you're new to dropshipping and planned to buy a domain name with Godaddy, then I probably saved you $15 for the extra "features" you can get for free.
Cost: About $10 and you get a domain name + privacy protection + email hosting(one username).
2. Logo
I'm going to be a bit harsh you but this is something A LOT of people don't understand when they open their first dropshipping store. You are NOT Amazon and working a "whole month" on your store doesn't make you a "brand". You are a simple dropshipper with big dreams and ambitions who's about to jump into deep water with zero experience!
Some find quick success but the majority will lose money before they can even land their first sale. This is exactly why you shouldn't pay crazy amounts of money for a simple logo design. I have great respect for designers and the work they do but I truly think that a simple good looking logo shouldn't cost more than $50. That's the MAXIMUM you should invest into a logo for your dropshipping store.
There are enough designers on Fiverr and on Facebook from the philippines, India, etc, that will charge $20~$30 and deliver a SUPERB logo which will make your dropshipping store look great. Save the extra money you were willing to pay for the important stuff like Ads.
Cost: $30
3. Store Design: Banners, square photos, etc.
You know how my store looks? It has a banner(sometimes no banner at all) and if I use the square pictures with text overlay, then I use the free stock photos available on shopify(or other sources like Pixabay). If I can't find anything that fits then I create something simple on photoshop.
My general dropshipping store has a simple banner with text overlay on it and I use a free stock photo or just make something quickly by myself. Sometimes if I can't figure out how my banner will look then I just remove it and my front page are just the product I uploaded.
Want to know why? Because I send the traffic STRAIGHT to the product page and if my ad, product page, price, targeting and all the other needed factors are good then the customer proceeds straight to checkout and buys my product.
But what if he decides to visit my front page? Good for him! My front page looks ok even if it doesn't have a "professionally designed" banners and pictures there. On mobile it looks fine and my sole focus when I test is to get them to buy the product they're sent too. I'm not pretending to be Amazon! I don't dream about customers checking my front page and adding 5 products to the cart. I focus on getting my customer to see the advertised product and getting him as fast as possible to the checkout page. That's it.
If you don't agree with me, then feel free to spend an extra $200-$300 for banners and pictures before even launching your first Facebook ad.
Cost: $0
4. Shopify Store Theme
A common mistake a lot of dropshippers do is to compare free and paid shopify themes by checking out only the desktop look. A desktop look of a paid theme looks much better and much more professional than the free theme look. So I understand it when they prefer paying an extra $180 to have that professional look on their store.
But what they don't know is that most of the traffic will come from mobile phones and the mobile view is not so different in both paid and free themes. Sometimes it's so similar that you can't tell a difference.
Let's take a look at kylie cosmetics shopify store:
On desktop it is absolutely gorgeous and it will be impossible to replicate the same store using a free theme. But on mobile view it's actually not that special… All I see are a bunch of well designed square photos on top, in the middle we have a special "product slider" widget which is available only for paid themes, followed by displaying a few products with "add to cart" button(nothing special) and again well designed square photos at the end.
What if I told you that I can replicate almost the same mobile look kylie has with a free Shopify Debut theme? The only thing I will be missing is the product slider and the sliding cart(which I won't use because I transfer customers straight to cart page). So why pay an extra $180 for a paid theme then?
When I create a shopify store from scratch, I always begin with a free theme and it never stopped me from having a great looking store and getting sales. It's only at a later stage when I see real success when I decide to invest more into design.
Cost: $0
5. Shopify Apps
I wrote an article about 5 must have shopify apps you should have installed in your store. In this article, you'll see the shopify apps I personally use each time I open a new store and how I personally use them. I give there important tips and it's a must read if you're a beginner(or even an advanced dropshipper).
The apps I use are mostly the ones that increase my conversion rate and my AOV(Average Order Value). Some of the apps like Oberlo save me a lot of time from manually importing products and fulfilling them. And more apps like Abandonment Protector to recover lost sales.
There are apps like the sticky cart button which have a good working free versions and if I need to add some scarcity to my store, then there are plenty of apps we can install from the shopify apps. Some of the apps like the Ultimate Sales Boost which I didn't talk about have a really great free version you can use on your store. Need a timer and trust badges? This app will do it for you for free with no limitations 😉
I don't believe in installing all the "gamification" apps and these sort of apps in the beginning because I think it's too much. In my experience, the apps I listed here are more than enough to have in order to get sales and recover the lost ones.
Cost: $22 each month (Ali reviews, Abandonment Protector, Unlimited Bundles). For the rest, a free versions is enough.
To Sum It Up:
Don't throw your money away before checking out all the available options!
If you're looking for a designer, then ask for recommendations on Facebook groups and don't pick the first one you see on Upwork. If you're looking for a certain shopify app, then take your time and go through all the pages in the Shopify App Store. You may even find one which offers the functions you need for FREE.
And please focus on the important things first. Things like the product, the ads, the targeting, the product page, etc. A professional store designed by kylie's designer won't bring you any sales if your products, ads and other stuff are bad.
And here's how much it will actually cost you to open a dropshipping store on Shopify:
Design: A one time payment of $30
Domain: A one time payment of $10 for the first year.
Shopify Apps: A monthly payment of $22
Shopify Basic Subscription: A monthly payment of $29
Total Cost: $51/month + $40/one-time
Good luck 🙂
Struggling to find good products to sell? Not sure who's your target audience? Tired of losing money on products you were sure were "winners"?
Then Ecomhunt is what you need! Find hot winning products that are added daily, spy on their ads & stores and import them into your store in 1 click and Start Selling Today!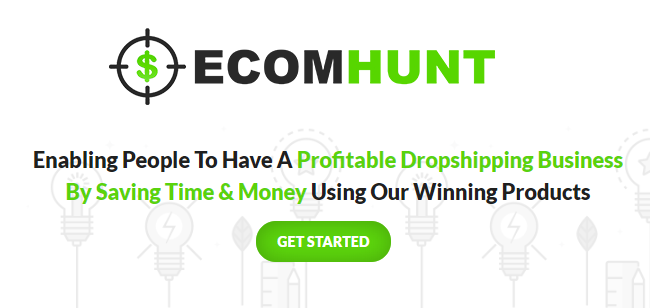 Must Read Articles: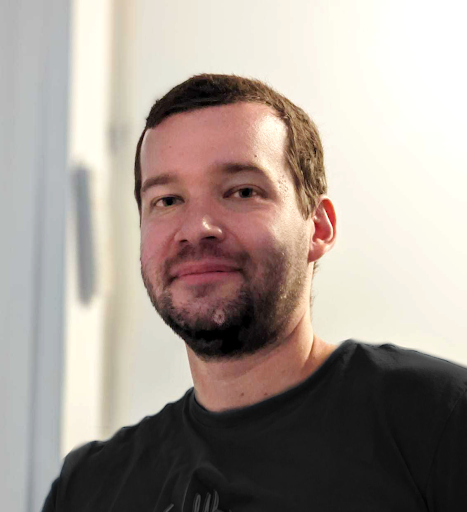 Daniel Aloni is one of the leading mentors in the Ecomhunt family. Daniel is a highly experienced Print On Demand seller with multiple 6 figures successful launches.