It's essential to have the right Shopify Apps installed in your online store. Install too many and your store will look spammy, miss a few essential apps and you'll be losing money! And if you use them in a wrong way, they'll underdeliver or won't deliver at all.
In this article, I'll share with you 5 Shopify Apps that I personally have installed on each of my online stores. For me, these are must-have apps for any online store to have and they're beginner friendly. This means that they're easy to use and you'll likely see a quick return on your investment.
On top of that, I'll share some personal tips on how I use these apps to generate more sales and make them do a better job.
Note: Ecomhunt and I have no affiliation with these apps and we get nothing from this article.

1. Abandonment Protector By Chilliapps

For only $8 a month and a 30 day free trial(that's a lot!), this app will pay for itself quickly. In my case, this app brought back two paying customers on my first day of using it. Abandonment Protector offers really beautiful, customizable email templates. They have recovery emails, welcome emails, newsletter emails and much more for you to generate extra sales. On top of that, they help you even with the email titles by giving a warning if your title is "spammy" which could end up in the spam folder.
For example:
If you decide to write "last chance" on the third recovery email, a message will prompt and let you know that "last chance" isn't a good title choice and you should change it for the emails to not end up in the spam folder.
Personal tips to use Abandonment Protector:
Make it personal – When designing your recovery email templates, welcome email, etc, include your name in there and write in first person. Even if you have a support team and you're not solo selling, people will like it more when the owner "personally" thanks them or calls them back to complete their purchase.
Use scarcity tactics – Let them know in the email their cart is saved for a "limited time" only their 15% discount will be available for the next 24 hours only. This creates a fake but not spammy urgency and works pretty well.
Use a woman's name – Now this is something I didn't test myself but I heard from some of my close colleagues that using a woman's name instead of men's can help you to score that sale. Instead of writing "I'm Daniel and thank you for visiting my store", change it to "I'm Jessica and thank you visiting my store" and it can change their whole thought process and they can buy from your store just because the owner is a woman. It also helps when answering support emails – If you're dealing with a mad customer and looking for a way to calm him down, reply back nicely and use a woman's name. It makes wonders 😉
2. Sticky Cart by Uplinkly

A sticky cart is what every shopify store owner must have in his/hers store. It's simple and does two really important things:
When a customer scrolls down to read the description of your product and reads the reviews, the sticky cart button stays with the customer and gives him the ability to add the product to the cart right away thus reducing the time it will take him to scroll back up and click the button.
It serves as a constant reminder for the customer to add the product to the cart and hopefully proceed with the checkout process. Think of it as a salesperson who accompanies you wherever you go in a physical store and just stands there waiting for you to decide what you want to buy.
And the best part about Sticky Cart by Uplinkly? You can use the free version and it will be enough. You get the basic sticky cart button with no limitations and it should be enough for beginners and advanced dropshippers. You can always upgrade to the advanced edition for better design options, countdown timer, expert level reports and more.
3. Ali Reviews AliExpress Reviews By FireApps

Did you know 91% of 18-34 year old consumers trust online reviews as much as personal recommendations? Or that consumers read an average of 10 online reviews before feeling able to trust a business – By BrightLocal
Reviews are an important part of every business, physical or online, and a must have to build trust with your customers and help them decide to buy the product you advertise. By having this app, your conversion rate will definitely increase and people will be more willing to buy from your store.
Personal tips to use Ali Reviews Shopify App:
Fix spelling mistakes – A lot of the reviews found on aliexpress have spelling mistakes because they're usually auto-translated from russian/other languages to english. When importing these reviews, make sure to fix the spelling mistakes and make it readable for english speaking customers.
Remove bad looking photos – It could be that a review with a photo attached is positive and the customer really likes the product, but the photo he/she attached is of bad quality or doesn't do well with the product. It can be one bad photo of many uploaded or just a single one but if you notice such photo, remove it and only keep the written review.
Some people completely edit the reviews by changing the origin country and the review contents – You can do it too but do it at your own risk because it's illegal.
Pricing: 7 days trial and $9 a month for the PRO versions and $14.90 a month for the UNLIMITED version – For beginners PRO versions is enough.
You can install Ali Reviews Shopify app here.
4. Oberlo ‑ Dropshipping App By Shopify

With the help of Oberlo, you can easily import products straight from aliexpress to your store and not waste time doing it manually. And once you get a sale, place it quickly by using Oberlo instead of doing it manually and waste precious time. Time you could spend to find new products to sell or other work that will actually make you money.
What I love most about Oberlo are there product recommendations and the number of imports per product – A really good way to find new and interesting products to sell. Their product display and filters work much better in my opinion than what we have on aliexpress so a lot of my product research is done through the Oberlo app. If you still don't have this app installed on your store, I strongly recommend you do it now.
Price: Free (Starter Pack) No need to jump straight to the paid plans.
Install this app here. *You can also import the product found on Ecomhunt with Oberlo to save time – Just use the built in Oberlo button*
5. Unlimited Bundles & Discounts By Revy Apps

My go to bundle/discount app and I have it installed for each of my stores. This app gives you an option to create bundles and quantity discounts easily without any code editing. Unlike some other available bundle/discount apps, this one lets the customer add the product straight to cart when clicking on the "confirm" button instead of manually changing the quantity in the quantity selector. Saves time, removes confusion and increases the chances of a customer picking one of the options. It also supports multiple variants like color or the size of the product – Probably one of my favorite apps to increase AOV(Average Order Value).
Personal tips to use Unlimited Bundles & Discounts Shopify App:
Don't be greedy – The more profit the better but there's a line to how much we can try to take. If you offer quantity discounts for a certain product, don't let your greed take over and offer a mere 5% discount for 2 items. Be a bit more generous and start at least from 10%… If I have enough profit to make, I usually start from 15% per 2 items and with each item I add another 5%.
Special Offers – Play a bit with your app and shipping rates to offer a truly special offer like 10% discount for 2 items + FREE SHIPPING. Let the customer think he just received the deal of a lifetime here. And with a small shipping rate for only 1 product, the probability of a customer picking 2 items for the discount + free shipping will be higher than average.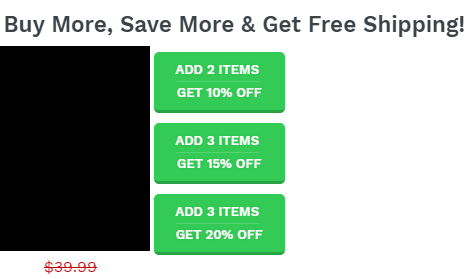 An example of a promotion I'm currently running for one of my products. If he takes only one item shipping will be $3.95, but if he takes two items then he gets a 10% discount for the entire order and free shipping. It also depends on the product you're selling – In my case, it's a couples product and it works quite well 😉
Pricing: Free for 1 bundle or discount, $4.99 a month if you have a basic shopify plan.
Install the app here.
To Sum It Up:
My most favorite Shopify apps are the ones that easily return your investement right back to your pocket. These apps I shared with you in this article are either free(partially) or work so well that they return your investement on the first day of use and make you much more later.
In my opinion, a shopify store simply cannot exist without these apps and if you don't have them installed, you're leaving money on the table.
Struggling to find good products to sell? Not sure who's your target audience? Tired of losing money on products you were sure were "winners"?
Then Ecomhunt is what you need! Find hot winning products that are added daily, spy on their ads & stores and import them into your store in 1 click and Start Selling Today!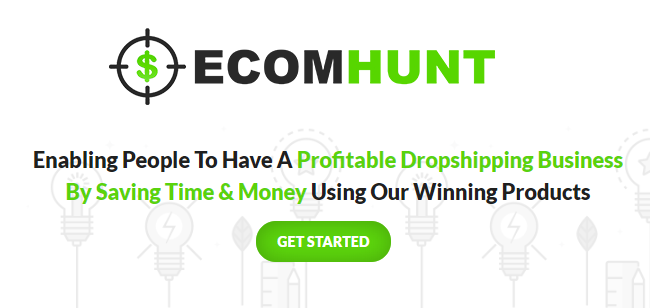 Must Read Articles: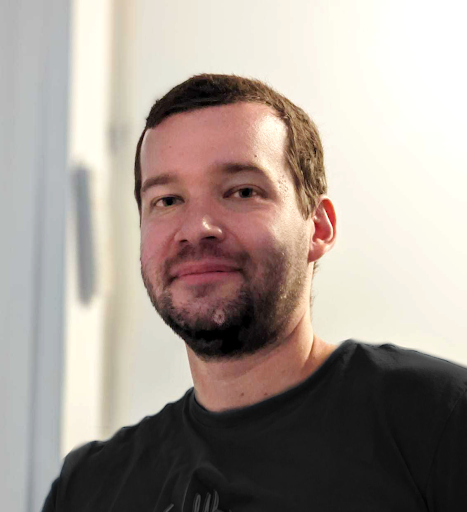 Daniel Aloni is one of the leading mentors in the Ecomhunt family. Daniel is a highly experienced Print On Demand seller with multiple 6 figures successful launches.