Getting traffic to your dropshipping store doesn't have to be always paid for and it looks like everyone thinks free traffic doesn't exist anymore. Of course, spending money for traffic on Facebook, Instagram, Google, etc is much easier if you have the money to spend. But unfortunately for some people, paid traffic isn't possible.
In this week's article, I'll show you 4 free online traffic sources. On top of that, you will learn a few creative ways you can implement right now to start getting free, quality traffic to your store from these sources. I assure you that some of these sources were never even considered by most of you 😉

1. Reddit As A Free Traffic Source For Your Online Store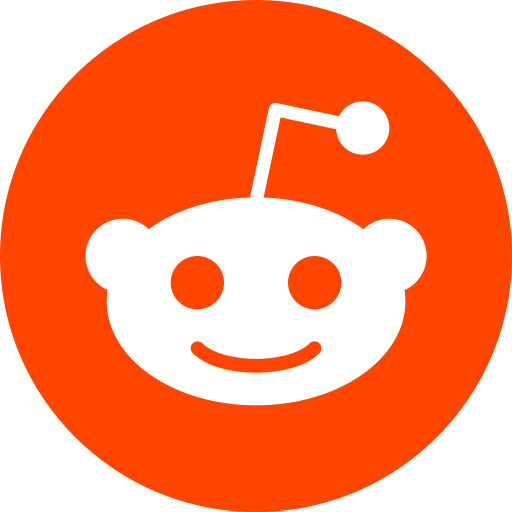 Reddit, the front page of the internet, is one of the most visited websites online. In July 2019, almost 1.7 billion visits were measured and the numbers keep on growing. But unfortunately for us, Reddit isn't at all friendly towards advertisers.
Simple self promotion will get your post downvoted to hell and almost instantly banned. First from the subreddit and if you continue doing it on other subreddits, you'll eventually lose your account. But there are a few ways around it which will get you free traffic 😉
1. Give before you take – It is said that for each self promotion post, you must at least contribute 10 times to the community – This statement is wrong. I'm an active redditor myself and I know that if a subreddit has a no self promotion rule, then you won't be allowed to promote yourself no matter how many times you "contribute" to the community. This also means the golden "give-take ratio" doesn't really exist.
That said, you can still self promote yourself or your products by being sneaky. First of all, you still have to contribute in the specific subreddit you're in. If we're in the cat niche, we will post cute photos, memes, etc in the right subreddits about cats. This way we will gather "karma" and become real redditors.
After creating posts, commenting and learning the whole flow of that subreddit, it's time we get a bit creative and think of some sneaky ways we can promote our store or a certain product. Here's a cool thing you can try: If we're in the cat niche, we can maybe create a post about our "funny experience" with one of our customers.
For example:
We create a new post with this title "One of my customers just sent me his cat's photo wearing my custom pet christmas costume lol". This title looks genuine and it's totally ok to post cute pics or funny stories. Our post of course will contain the "customer's cat photo" in our christmas costume which can be taken from aliexpress reviews.
Now it's a bit of a risky move as some redditors might do a reverse picture lookup and find it on aliexpress. In my opinion, it's risk worthy.
Judging from similar posts I've seen on dozens of subreddits, people will comment, upvote and your post has a chance to be featured on the front page of that subreddit. Getting from "new" to "Hot". The second thing to expect are the questions from redditors who want one as well.
This is where we pray and hope for comments like "can you please link your store, I have to get one for my cat!". When there are upvotes and interest, it's totally ok to contribute and leave a link to your store with a small "thank you" note: "Hey guys! here's my store link – "mycatshop.com", it's so cool you liked these haha thank you!"
And the only thing left now is to hope for good traffic and eventually sales.
2. Create your own subreddit – There's nothing to stop you from quickly creating a subreddit with zero investment and zero cost. From here on out, your main focus will have to be around creating posts and thinking of ways to get people to subscribe.
It's important to know that a general subreddit, if grown, cannot be used by you to advertise products or other stuff even if you created it. This means that if you open a "cat meme" subreddit and suddenly get it to 100k subscribers, posting stuff to sell will get you removed from that subreddit.
Our only way to advertise is to create a subreddit around our store which then will allow us to freely promote no matter the size. But now the problem is on how can we get new subscribers and traffic. Our only way will be to keep posting on our subreddit and within each post, we can link to our store.
Posts can be articles about certain products we sell and various other posts related to our niche. Now when a user searches for something on reddit or on google, there's a chance one of our posts will appear. If the post is good, there's a chance he'll visit our store and hopefully buy our product.
Note: Reddit subreddits with zero or low number of subscribers doesn't appear in the search suggestions. Even if you search for your exact sub name, you will not find it. To have it appear there, we need to get subscribers and unfortunately for us this number isn't known by anyone. One subreddit can appear after 15 subscibers, while the other will only appear after 50 subscribers…
But don't let this worry you because if you search for a topic, our posts will appear and they'll get indexed in Google and other search engines.
2. Youtube As A Free Traffic Source For Your Online Store
It's everyday that we hear about some Youtube star making millions or about viral videos popping everywhere. Youtube is probably the best method to get free, high quality visitors to our website. It's also a really good advertising platform and if you have time, you should learn about Youtube ads.
But this article is about free traffic so here are a few ways you can use Youtube to your favor and get free traffic.
1. Just keep uploading – This method requires almost no skill but to create simple videos for your products. These can be as simple as sliders showing your product with some text in it, but it will be much better if you can create good videos the same way you create for your Facebook ads.
We'll have to do some keyword research to choose a good title and learn about Youtube tags. We need this to have a better chance of ranking in a good place both on Youtube and Google when someone will search for the product you sell. And that's it for this method…
We upload, choose a good title, etc and hopefully get some traffic and sales.
Personal note: This method works! I had a few sales to my print-on-demand products coming straight from Youtube. If you invest time into it and keep posting, this can turn out into a really good passive income.
2. Post videos in your niche – If you have the experience and the talent to create good videos in your niche, then this could be a big opportunity for you to strike gold! I like watching meme and cat videos on Youtube and I noticed that some of these channels are opening their own shopify stores and sell various products there.
Meme channels sell funny t-shirts and some cat channels that post funny cat compilations do it too. This is your chance to join the party and create videos around your niche and promote your store. You can never know how many views your videos will gain and how popular you can get. Sometimes one video is enough 😉
3. Imgur As A Free Traffic Source For Your Online Store
Imgur, if you haven't heard about it, is a very popular online image sharing community. It has crazy amounts of traffic and works about in the same way as reddit with an upvote and downvote system. You have there various boards like popular tv shows, events, hobbies etc…
People post everything there, from personal pictures to gifs/memes and get upvotes or downvotes. If the post is good and new, it will probaby get views and upvotes. If it was already posted or it's looks like spam, then it will get downvotes and less exposure.
It's not as easy as reddit to understand and you will probably need more time to understand how things work around there. From what I saw and tried, posting something you sell like a cool t-shirt with a link in your image post won't get you banned. And you can get even upvotes and some comments.
But you have to be careful there and not spam – The first rule is like on reddit, you will have to contribute. Post memes, funny pics etc and make it look like you're a regular user. After posting a few times and gaining points, you can get a bit sneaky and post a picture of the product you "just bought" + link to your store.
Another way is to be straight with people and include in your bio that you're a designer or an online store owner. Then keep contributing in the board you're in and sometimes try posting a cool product you sell. Don't make it look too promotional.
Example of a possible good title: "I'm selling these funny custom cat hats on my store and I thought some of you might appreciate these :)". Then add your link and post it. You will definitely get views, upvotes and downvotes.
I think Imgur as a free advertising platform has a lot of potential if you can understand how it works, so consider the time spent there as a possible good future investment.
4. Twitter As A Free Traffic Source For Your Online Store
Twitter is a bit more complicated and gaining followers won't be an easy task. If on Instagram you can create a post with a few relevant hashtags and get almost instantly your first likes/followers, then on Twitter you won't get a thing.
Twitter requires a different approach, patience and persistence. In order to gain followers and traffic to your store's twitter profile, you will need to post on a daily basis, at least 2-3 times a day, and do a really good research on what tags you should use.
Another method which seems to work is to find relevant twitter pages in your niche and be active there with your account. If we run a dropshipping shopify store for cat products, we'll need to find relevant pages like cat twitter celebrities, cat food companies, famous veterinarian, etc.
Once we find some pages to follow, we'll need to engage in every post to make ourselves visible to his follower base. Hopefully when other users see our comment, they'll decide to visit our Twitter page and follow us or even visit our store.
To increase our chances, the Twitter page needs to look perfect. The profile pic needs to look professional and stick out from other users profile pages. Our page posts need to be perfectly written for our visitors to think of us as a brand. Posting only products won't do the work. We have to post articles and more interesting stuff to get more reach and look like a real brand.
If you followe these rules and you can keep it up for a long period of time, you have a real chance at growing a twitter page and eventually get free, decent traffic.
To Sum It Up:
Billions of people visit these sites each month to read about their favorite topic, follow their favorite celebrity or just have some laugh with funny cat videos or pictures. Some of them like Reddit and Imgur are basically untapped by dropshippers and advertisers. Some like Youtube and Twitter have a higher entrance bar but it's really worth it when you succeed!
Patience, persistence and creativity is what you'll need to have if you want this to work. If you plan on doing it for one week or expect for quick resutls, then this probably isn't for you. But if you can see the HUGE potential here and understand that the time spent doing the stuff I talk here isn't really wasted, then you're on your way to uncover a very lucrative free traffic source.
Time invested is never wasted if you're persistent enough!
Struggling to find good products to sell? Not sure who's your target audience? Tired of losing money on products you were sure were "winners"?
Then Ecomhunt is what you need! Find hot winning products that are added daily, spy on their ads & stores and import them into your store in 1 click and Start Selling Today!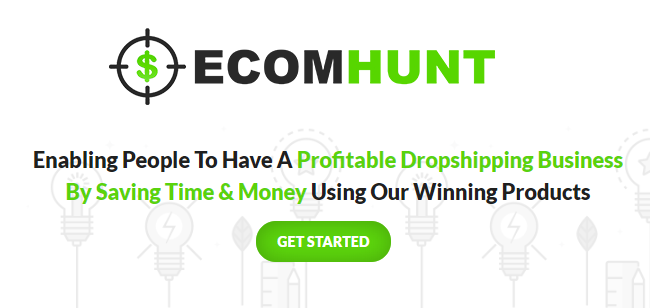 Must Read Articles: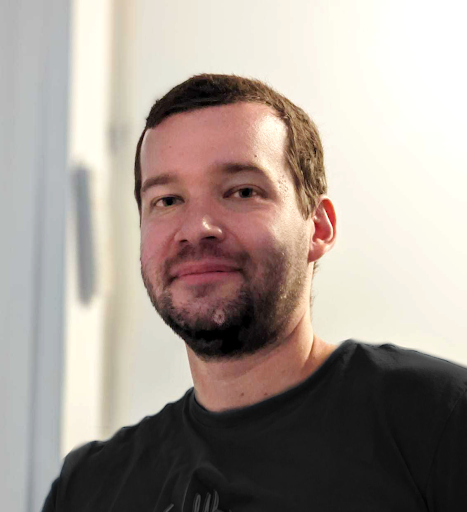 Daniel Aloni is one of the leading mentors in the Ecomhunt family. Daniel is a highly experienced Print On Demand seller with multiple 6 figures successful launches.