Using Instagram Influencers to promote your products is a great way to make extra sales and if we can find a good influencer to work with, this might be even better than running regular paid ads. But with no experience in this field, your chances of falling on a "fake" or "irrelevant" influencer and losing your money are pretty high!
In this week's article, I wrote 5 tips to help you spot bad influencers and locate the fake ones. And if and when you finally find a good influencer you would like to work with, these tips will help you to negotiate a beneficial deal for both parties.

1. Manually Check Influencers Instagram Page Engagement
You don't have to be an Instagram pro to understand if the influencer you're checking out has good engagement. Start by going through their posts, old and new, to see how many comments and likes they get. A healthy Instagram page should show a constant growth in the number of likes and comments each post gets.
For example:
If two months ago our influencer had 100k followers and he was getting an average of 15k likes and 100 comments per post, we should see an increase in the number of likes and comments per post if he has now 150k followers. If there's only a rise in the number of likes each post gets but the average number of comments is almost the same, then it's not a good sign. The cause can be because of bots or maybe he's not that relevant anymore.
Either way, we should avoid working with this influencer and look for a new, more relevant, genuine influencer.
Note: You can always use a paid service to analyze the engagement of an Instagram page and get a quality score. If you're don't like manual research, you can always signup to such services. Or you can signup to Ecomhunt and check out our list of Instagram influencers for each category.
2. Avoid Working With "Beehive" Influencers
A Beehive is how we call a chain of real or fake Influencers working together with each other with one sole purpose: To pump their numbers up thus giving the illusion of a genuine, highly engaged Instagram pages. It's quite an effective system and they usually manage to attract new unsuspecting customers that get 0 results after getting their product posted.
This is how you can recognize Beehive Influencers:
Their prices are too attractive – An influencer page with 300k followers asking for $20 per post before even negotiating? That's a big red sign! Don't be tempted and rush transfering the money because this influencer is not legit and a big chunk of his followers is probably fake. A page this big will never ask for such a low price right from the start.
The PayPal email isn't personal – When I work with influencers, I pay with PayPal and usually the emails I get to transfer the funds to are personal or connected to their private brand. On the other hand, the Beehive Influencers usually ask you to transfer the money to some generic name "CompanyX" PayPal address. This is an indication to some people who sit at the top and pum bot traffic to a lot of Instagram pages they own. If the PayPal address looks like some kind of Instagram agency, don't transfer the money.
There's quite a lot of comments from other pages – This is another way for these Influencer companies to pump their numbers up and show "healthy" stats on their Insta pages. They use all their other Instagram pages and leave random comments like "cool!", "love it", etc on their own posts. Did you notice quite a lot of comments coming from other pages? Then avoid using this Influencer and move on.
3. Have Your Store Link Appear In The Influencer's Instagram Page Description
Instead of just tagging your store's instagram profile and writing the usual "Get yours from @shopname" text, it will be much better if your link can appear in the influencer's description. The reason to that is first of all to get more visitors thus increasing your chances to get sales. And the second reason is to avoid the extra step users must do to visit your store – Which is clicking on your page tag and then clicking on your store's link. An extra step means less people will reach your store and if the link is in the influencer's page description, his fans will trust your store and will be more likely to complete a purchase from you.
It's true that by linking your store in the description, you will get less people to visit and follow your Instagram business page. But instead you will gain customers and it's a lot more valuable than followers 😉
4. Make A Deal – Talk About A Possible Long-Term Partnership
Influencers are people, and people need money. You might think the owner of an Instagram page with 200k followers makes a ton of money but in reality he doesn't. He earns and probably earns well if he knows how to monetize his page and has some business relationships, but he still craves for more paid partnerships with small business owners and with us, the dropshippers.
This is why you should not accept his first offer and take it as an immovable constant – You should negotiate the price and talk about what to come if the promotional post is a success. If he asks for $100 per post, offer him $50 or less. If he doesn't agree, convince him that a long-term relationship is much more valuable than a one time payment.
Ask for a test post, even for free. Not everyone you see on Instagram with 100k followers is in the "Influencer Make Money" game. Another option is to offer your product for free in return for a photo or even a video review. An Instagram page with 30k likes can be more valuable than a page with 100k likes and these 30k pages can accept only a free product as a payment. You never know if you don't try!
5. Make Sure Your Store Is Ready For New Visitors
If you're running a general or a niche store, organize it so the best selling products are first to appear and offer an "only for instagram" deal. Or design a special banner for your new visitors and just be creative. But the most important part is to be efficient and not let our new visitors get lost in our store – We want them to find a hot product as fast as possible and complete a purchase.
Lower The Price – It's much easier to bring an existing customer to purchase again than bringing a total new customer. You should consider lowering your product prices and prepare yourself to profit less in the short term but profit more in the long term.
If you're running a one product store, a special coupon code will be enough to drive sales. There's no need to organize your store because you're selling only one product but make sure the special deal is really good. It's not the time to be greedy and offer a 5% discount.
To Sum It Up:
Instagram like anything in life, is not a make money quick dream and it's quite the opposit if you just jump into it and pay your first influencer for a post. But when you actually know the tricks and have some experience, it can be a very lucrative marketing source.
These week's tips about Instagram Influencer marketing will help you to choose the right influencer for your business and with the right product, sales will roll in!
Good Luck 😉
Struggling to find good products to sell? Not sure who's your target audience? Tired of losing money on products you were sure were "winners"?
Then Ecomhunt is what you need! Find hot winning products that are added daily, spy on their ads & stores and import them into your store in 1 click and Start Selling Today!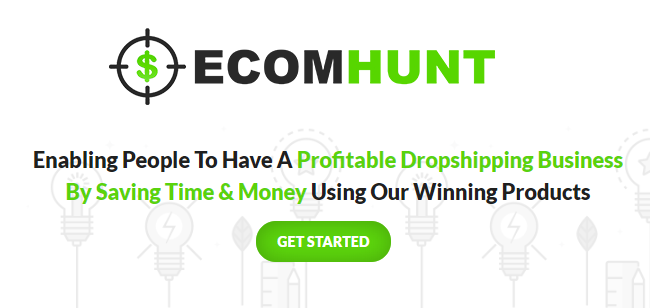 Must Read Articles: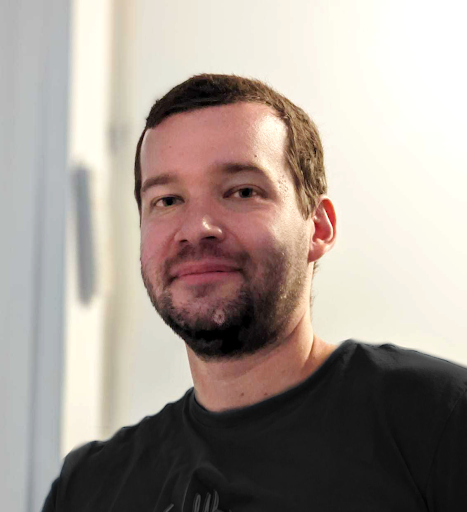 Daniel Aloni is one of the leading mentors in the Ecomhunt family. Daniel is a highly experienced Print On Demand seller with multiple 6 figures successful launches.