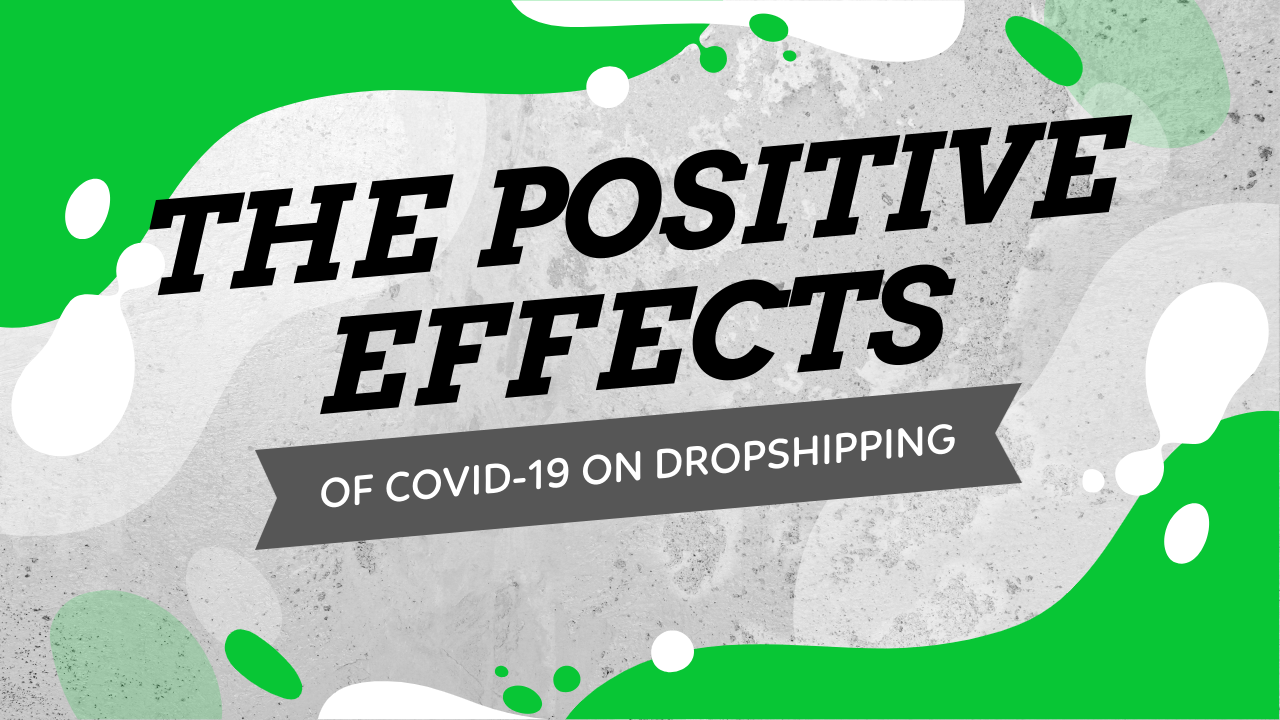 COVID-19 happened at the worst time possible for us the dropshippers. It started during the Chinese New Year when by default factories and other work places are already closed for 1-2 weeks, so we can't really do regular dropshipping during these times(unless you have your own warehouse or using an agent who can get to work pretty early).
When COVID-19 found it's way outside of China, the spread of this epidemic on a global scale had a huge impact to every country's economy. Regular flights have stopped, businesses closed, huge companies got shut down, and a lot of people are now spending more time sitting at home.
This epidemic has hurt the economy of every country out there and us too but now those who adapt fast are getting WONDERFUL results. In this article, I'll show you how you can benefit from this situation and why now's the best time for you to open your dropshipping business.

CPM Costs Are At An All Time Low Right Now!


This is what the advertisers who still run paid Facebook ads now are seeing – CPM costs are at an all time low right now and people are LOVING it!
Cost Per Mille(CPM), is what you pay per 1,000 people reaching your ad, and on Facebook the CPM costs are constantly changing because you're bidding against other advertisers. This means that the more competition there are on a certain niche, the higher your CPMs.
Take for example the pet niche – It's highly competitive niche and a lot of big companies are pouring huge budgets to sell their products like food, insurance, and other services. Or the travel companies who spend millions every month on ads.
Now all these big companies have gone quiet and cut down their advertising costs and this means less competition for us.
Mother's Day products, office products, pet supplies, sanitary products, all these are selling really well right now and those who know how to sell are making bank!
Take a look at the Travel niche:
On Facebook, there's an option you can target which is "Frequent travelers". It is as it sounds and it shows us the people who are frequently traveling locally or worldwide. Frequent travelers were heavily targeted by travel companies like Booking, Agoda, and others, who spent millions each month to sell them stuff.
Now they've cut down their advertising costs and probably spend only a fraction of it just for them to keep them in mind when the travel ban is lifted. Now if you're creative, you can maybe think of a product the frequent travelers who sit right now at home will need.
The first thing that comes into my mind is a utility product for their home office work – It can be something as simple as a small office lamp or even an office chair that offers outstanding comfort.
What about frequent travelers with small children? You can try and target frequent travelers who are parents to small children and try to sell them a cool game for the whole family 🙂
Here's the targeting example for Frequent travelers with small children living in the USA: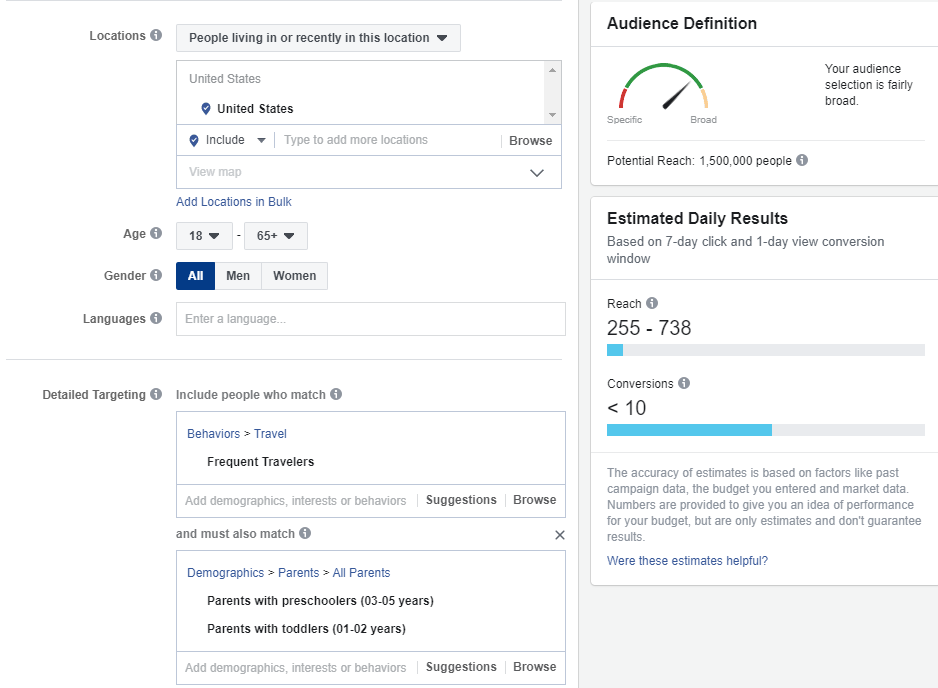 Just an example of an interest that was HEAVILY targeted before the epidemic which isn't targeted so much right now as we speak. Big companies have gone quiet, CPMs are super low, people are sitting home and wait for the right product to pop on their feed.

Just type "low cpm" on Facebook search and if you're member in some dropshipping groups, you'll see some happy people who probably make bank right now!
COVID-19 Is Teaching More People To Do Their Shopping Online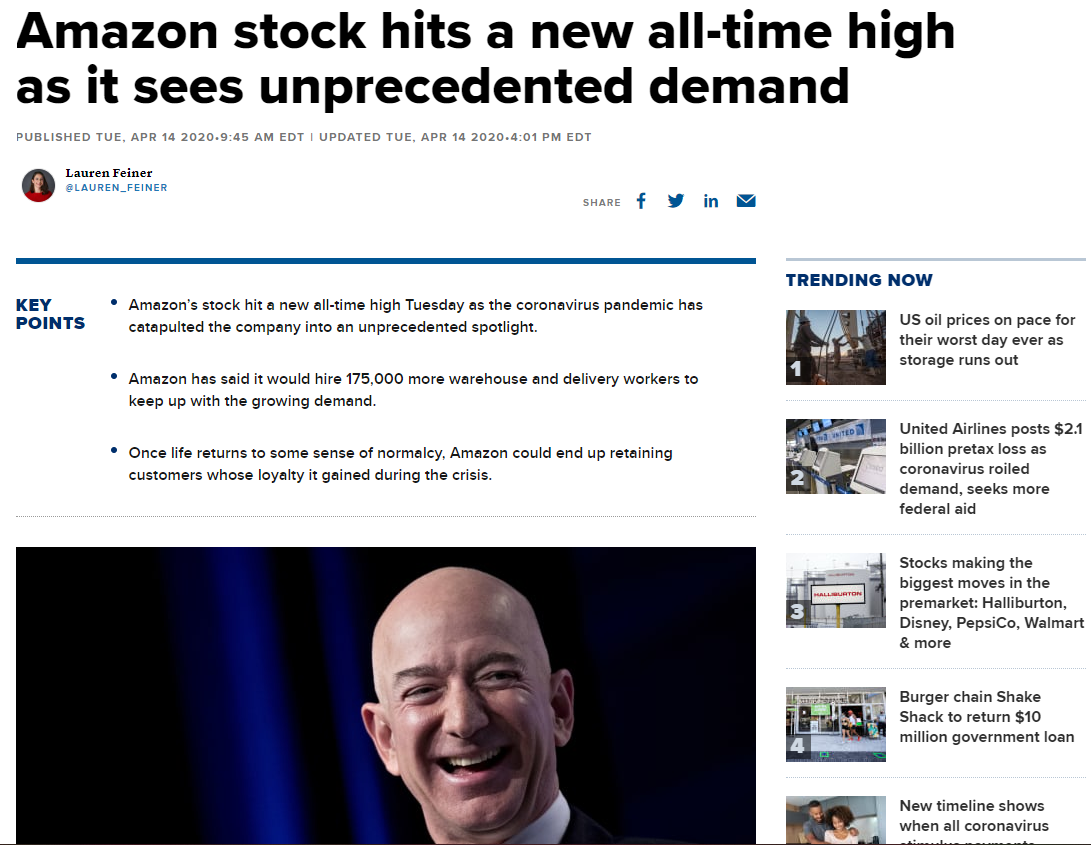 Online transactions are growing each year, and it's a known fact that in the future almost everything we buy will be online. But there's still time for it to happen and people are still going physically shopping for their stuff at Walmart, Shopping malls, etc.
But this new pandemic, which we never expected to happen, has probably pushed us a few years ahead in time when it comes to online shopping. People are afraid to go outside and they don't want to risk being infected.
They realize stuff like grocery shopping can be easily done online and you don't have to get out of bed for that. Why risk it? A few clicks and everything you need for the week is at your doorstep.
Need a new office chair? Well you can just read some reviews about it online, look at some pics and decide based on that. Going to IKEA just to feel it isn't really necessary…
People will be doing much more online shopping from now on and it's exactly the time to sell them the products they need.
New Niches Have Appeared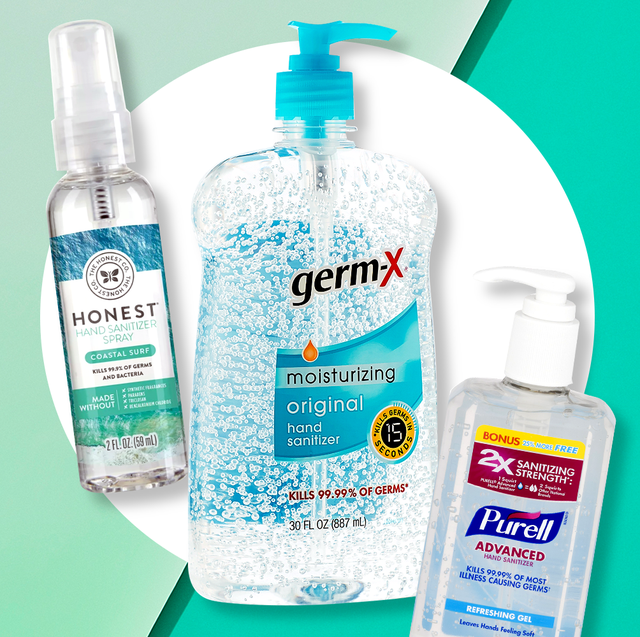 Who would've thought sanitizing everything and washing hands will be the next big thing? What about the fact that people now wear masks everywhere and not online in Japan or Singapore? I remember when in my country wearing a face mask was considered weird, and now it looks like a trend which will stick with us for a few years at least.
People will be looking for touch free stuff for their homes like touch free soap dispensers: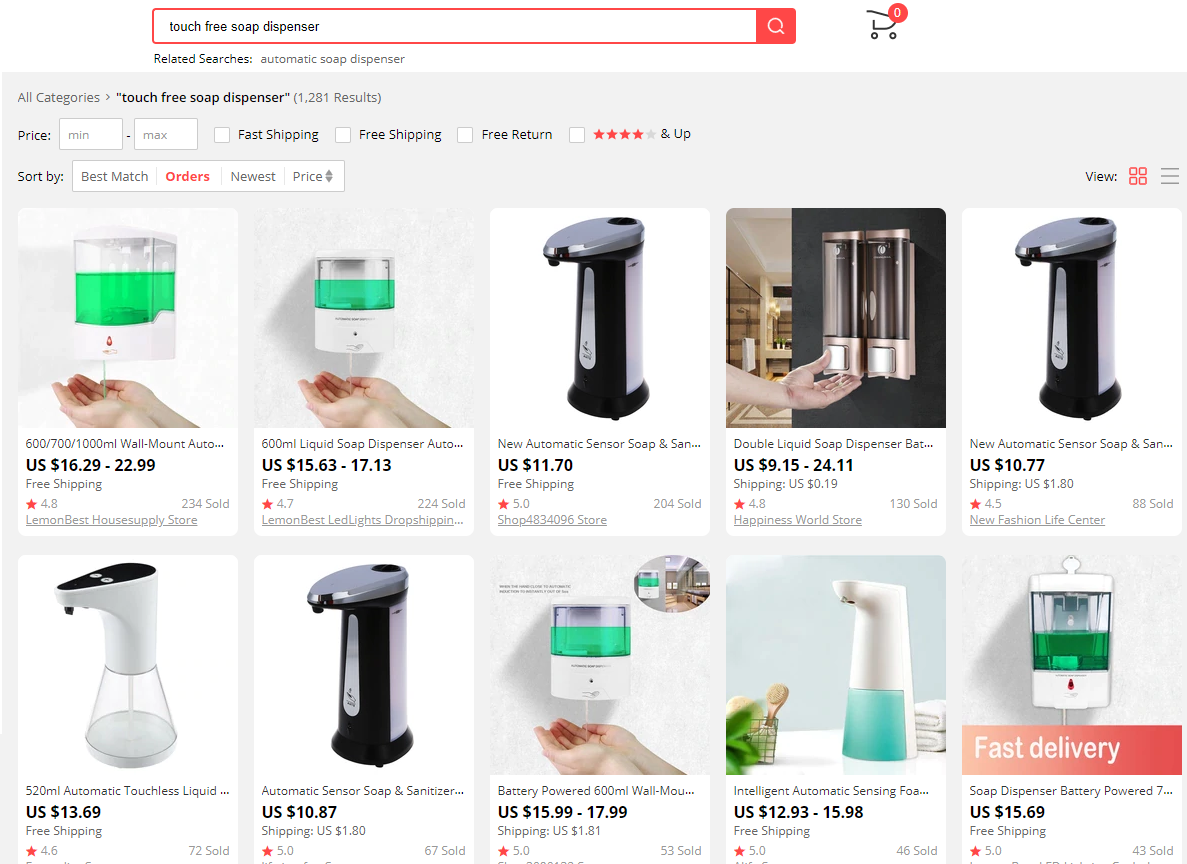 Touch free water pumps: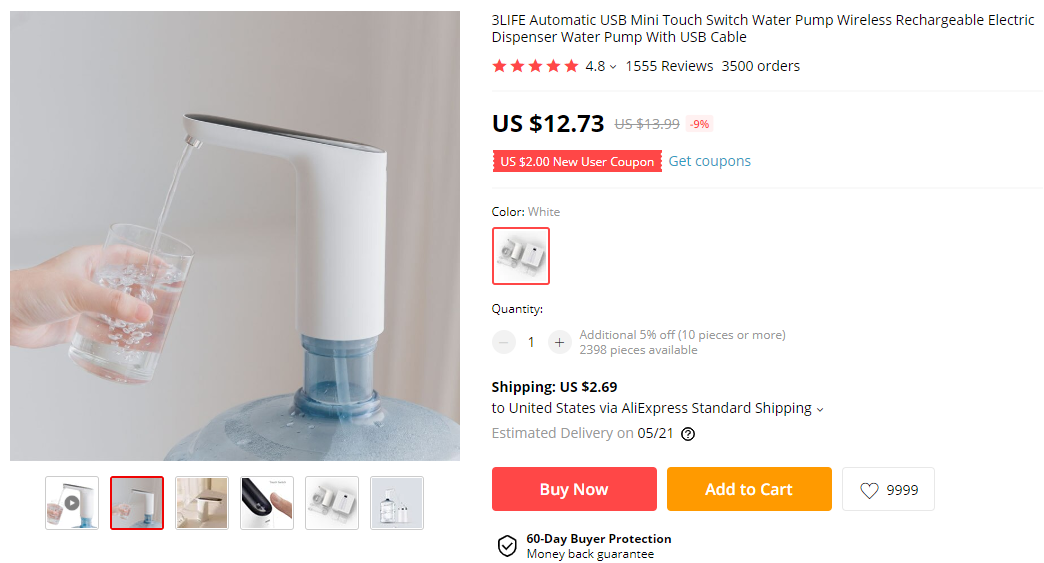 And of course, touch free faucets for Kitchens and bathrooms: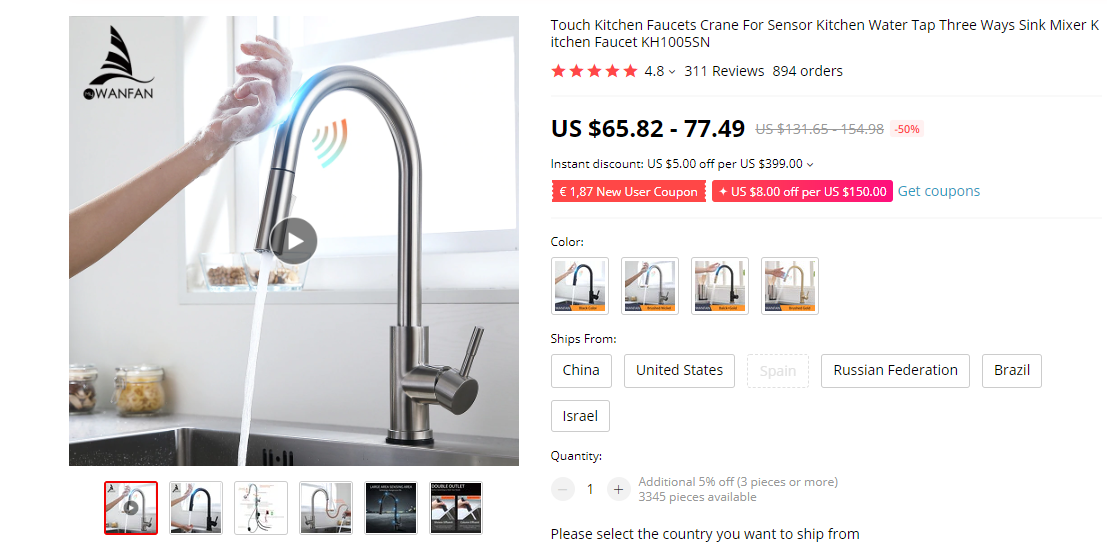 These products were always here but they never were in the spotlight until now.
But sanitizing products aren't the only thing which is trending right now and will stay for us for some time. What about home office supplies? A lot of people have started to work from home and it looks like work from home can be something many companies will adapt in the near future.
We also have the toys niche and a lot of parents were looking to buy stuff to keep their kids busy. Board games, educational toys, anything to keep them occupied and not running around all day around the house.
Pro tip: Summer is almost here so look for some toys for the kids to play outside, especially if it involves water. This is something for the kids to play for hours! (We have some cool water toy products on Ecomhunt)
To Sum It Up:
It looks like the world is slowly going back to its usual self. Business are slowly re-opening, people are getting back to work, and hopefully this will be all over with a working vaccine so we'll no longer have any casualties.
In the business aspect right now, there are many opportunities because the advertising costs are much lower and it will take time for the big companies to return to their usual ad spend. Use the tips in this article and start testing while the CPMs are at their lowest. Be creative, think what people need the most now, and launch your ads!
Good luck and stay safe.
Struggling to find good products to sell? Not sure who's your target audience? Tired of losing money on products you were sure were "winners"?
Then Ecomhunt is what you need! Find hot winning products that are added daily, spy on their ads & stores and import them into your store in 1 click and Start Selling Today!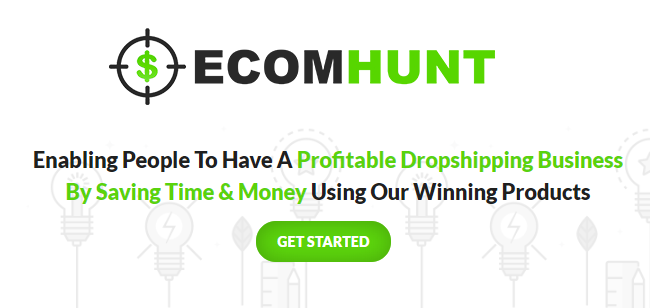 Must Read Articles: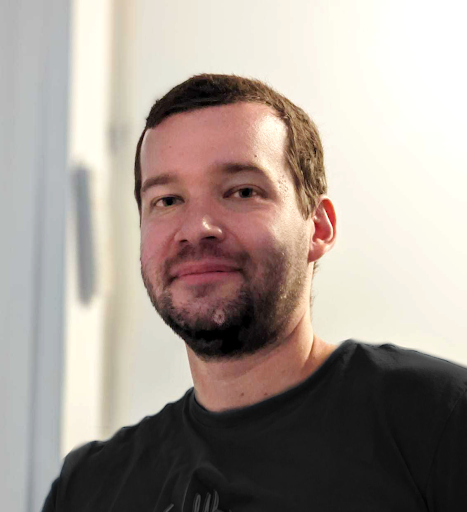 Daniel Aloni is one of the leading mentors in the Ecomhunt family. Daniel is a highly experienced Print On Demand seller with multiple 6 figures successful launches.