Always wanted to create your own Print on Demand Shopify store? Looking to add some cool, unique products to your dropshipping brand store? Are you a talented designer and looking to sell your art? Then this article and exactly what you're looking for!
In this week's article, I'll share 5 tips to get you started on your Print on Demand journey and share my personal, 4 year experience selling POD products.

1. Don't Do Trademark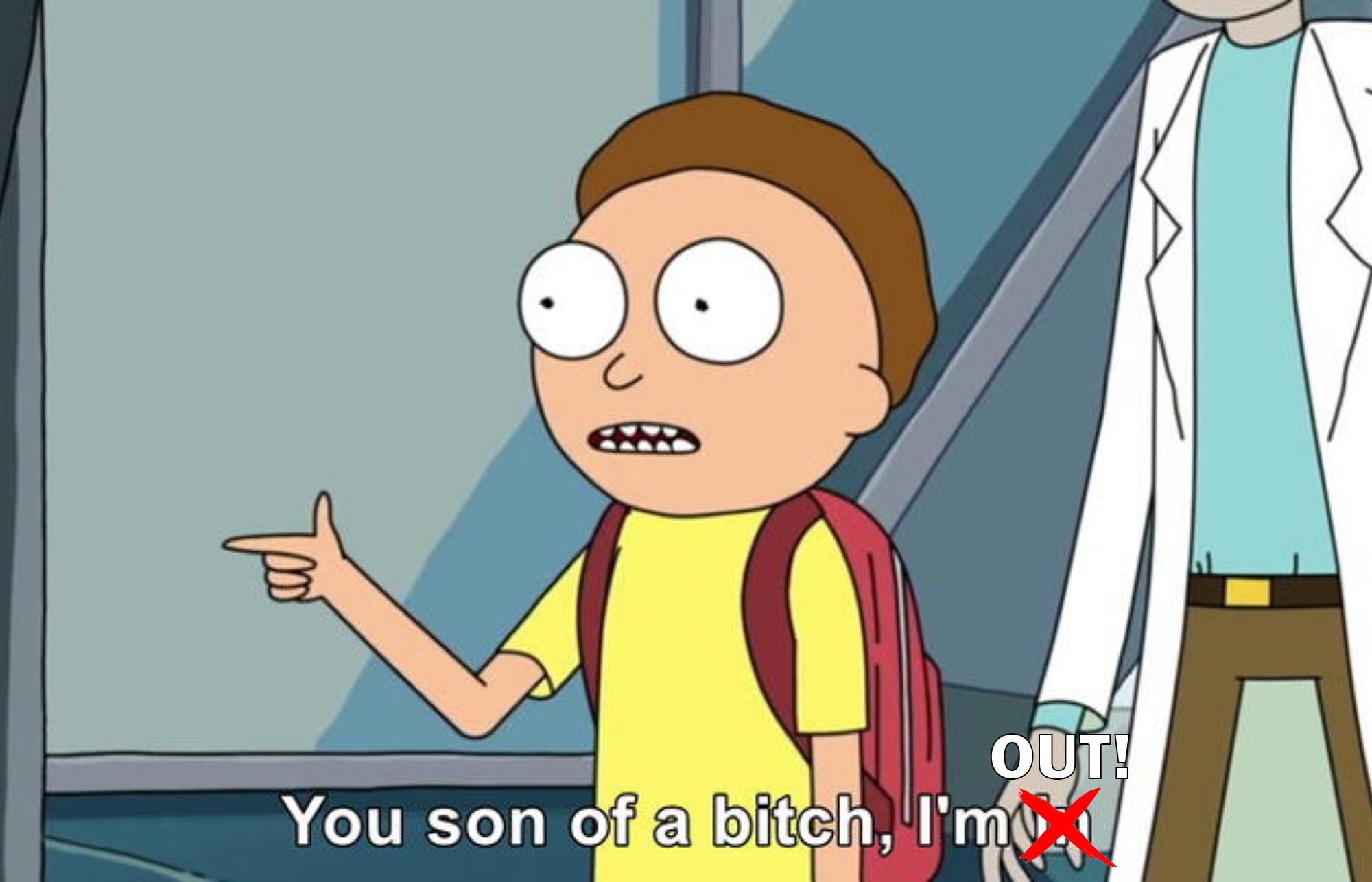 So you watched the last season of Rick & Morty and thought to yourself "WOW! This catchphrase on a shirt or a mug can sell like crazy! I'll just put Morty's silhouette on a shirt and slap the quote below and we have a winner". And that my friends, is how you break the law!
This is a big NO-NO in the industry – The best case scenario, you are taken down after a DMCA letter and get shut down by Facebook. The worst case scenario is a lawsuit…
It doesn't matter if you're dropshipping or doing POD, you mustn't break the law and sell products you have no right to sell. If you want to sell an Avengers backpack, pay for licensing or sell it from an official distributor(And no, Aliexpress sellers are no official distributors). Did you find a cool mug design in the cat niche? Don't be an a**hole and just copy it. Make your own original design!
You need to make your own designs in legit niches with no risk – Cats, Fishing, Family, etc. PLENTY of niches to choose from.
Here are some Myths I found on various POD groups:
If I draw it myself, It's fine to sell – No it isn't! You are not allowed to sell what isn't yours. Here's an interesting fact I heard once from a lawyer: if you take a piece of paper and draw Superman on it, you are committing copyright infringement. You are copying someone's work, even if it's for your own use. Just so you know 😉
Lots of people sell Wonder Woman shirts, I think it's ok if I do it too – No it isn't! It doesn't matter how many people sell this shirt, you can't do it without the proper license. The people selling it will be eventually caught and shut down.
If Aliexpress and Ebay are selling Avengers keychains, it's probably legit and I'll dropship from them – No it isn't legit! Plenty of sellers on Amazon, Ebay, Aliexpress who sell fake, non licensed merch. You can't simply dropship from them even if they tell you it's legit. You can do it only from legit suppliers.
I can dropship it if I buy it from a legit source – No you can't! Even if you buy from Marvel's official website, you still can't dropship the products without the proper license. It's the same as if I sell jeans I buy from a local brand to Europe. I need to be an official reseller in order to do that.
2. Quality, Support And Customer Satisfaction Come First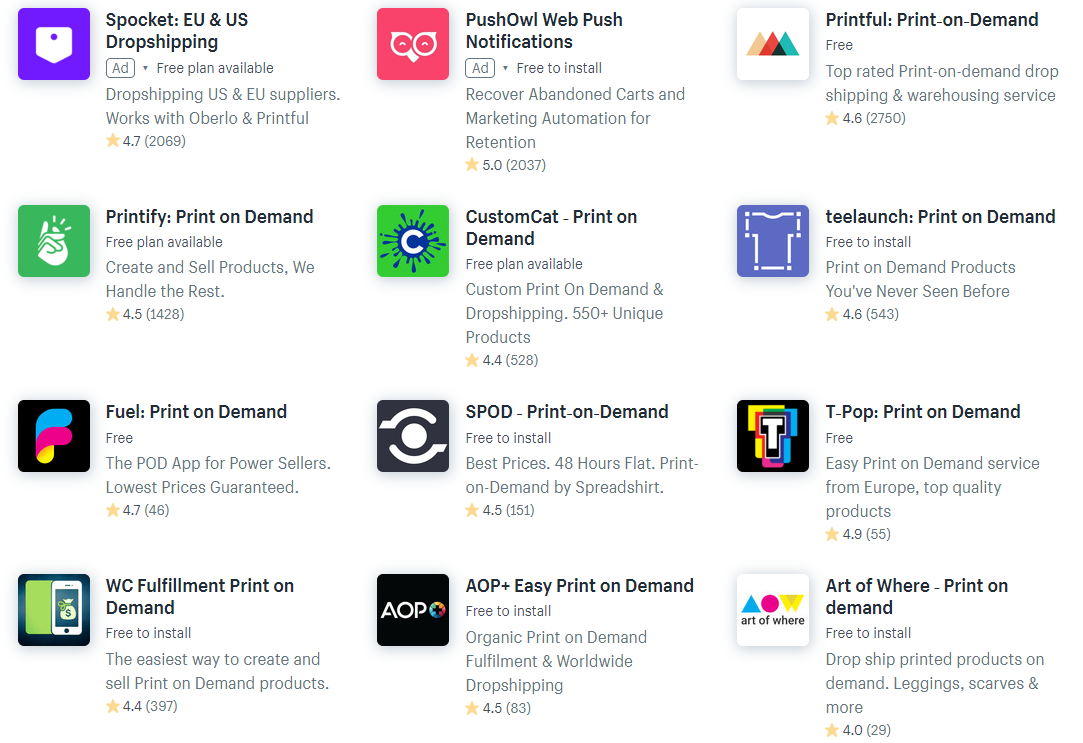 It's important you choose the right POD company to work with and not just based on their base prices. Yes, you will profit much more with a company that prints shirts for $6 and not $10. But if the quality and support are bad, it will hurt you in the long run and you'll have to deal with a lot of pissed customers.
Here are a few ways you can test if a POD company is right for your business:
Order samples and check yourself the quality – If you want to be 100% sure about the quality, just order it and see for yourself. It's not expensive and you can also check how good their shipping.
Talk to their support – It's important to have a fast support team to help you with any issue you may encounter. Test them out and see how long it takes them to answer and how they answer too. Some support teams just "brush" you off and this is not a company we want to work with.
Check their costs – Yep, in the end we have to consider the costs. Great support and superb quality t-shirts are great but if the base cost is too high, you're not going to make any profit.
Check for any "hidden" costs – Some companies hide these and you can suddenly find yourself paying weird taxes or some other weird fees. Make sure you know exactly what you're paying for.
Variety – Stay on top of your competition by offering fresh new products. A respectful POD company needs to have plenty of products you can sell and add new products when needed. If a POD company is stuck only on pillows, mugs and shirts, you will need to move on.
My personal recommendation for a POD company is All Over Print(AOP+). It's run by amazing guys located in UK who know how do get the job done. Their support is amazing and the quality of their products is just superb.
On top of that, AOP+ make sure to always update their products and bring new, exciting POD products you can sell.
3. It's Ok To Dream But You're Not H&M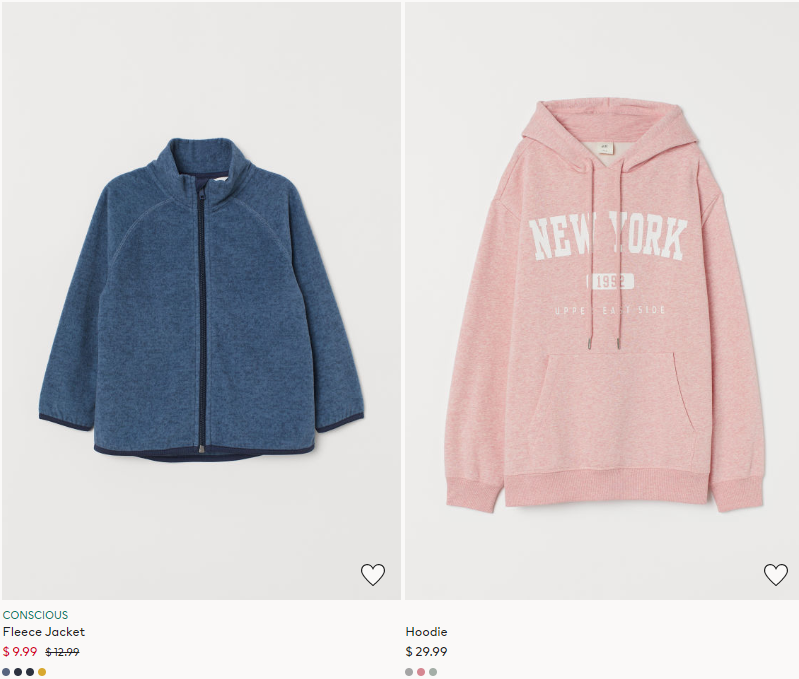 I know having your own POD store can be exciting but this doesn't mean you can just slap "New York" on a t-shirt and get sales. You're not a world renowned fashion designer and you're not the owner of 5,000 fashion stores Worldwide.
Unless you have some secret to drive insane traffic for free so they buy your New York hoodie, you will have to pay from day one to bring traffic to your store. So now that we agree getting traffic usually isn't free, in order to succeed you have to be unique.
This means picking a niche or couple of niches you're going to work on – Let's say cats and fitness. After picking your niche, you need to bring cool designs that speak to your audience. Unique and trendy designs.
If getting ideas is hard, you can always bring a new POD product if available and check other successful designs. Then just make something similar(DON'T COPY pixel by pixel) and try selling it.
This tip isn't meant to discourage you… It's just that I see plenty of store owners who jump into the POD game thinking they're an actual brand. Dreams are a good thing but let's focus first on getting some sales before building our "brand".
The people who actually succeeded at building a brand started from something small and usually focused on a specific niche. They brought something unique(product or designs) and after getting sales and enough customers, they had the means and most importantly the EXPERIENCE to build an actual brand.
4. Not Everything Has To Be On Shopify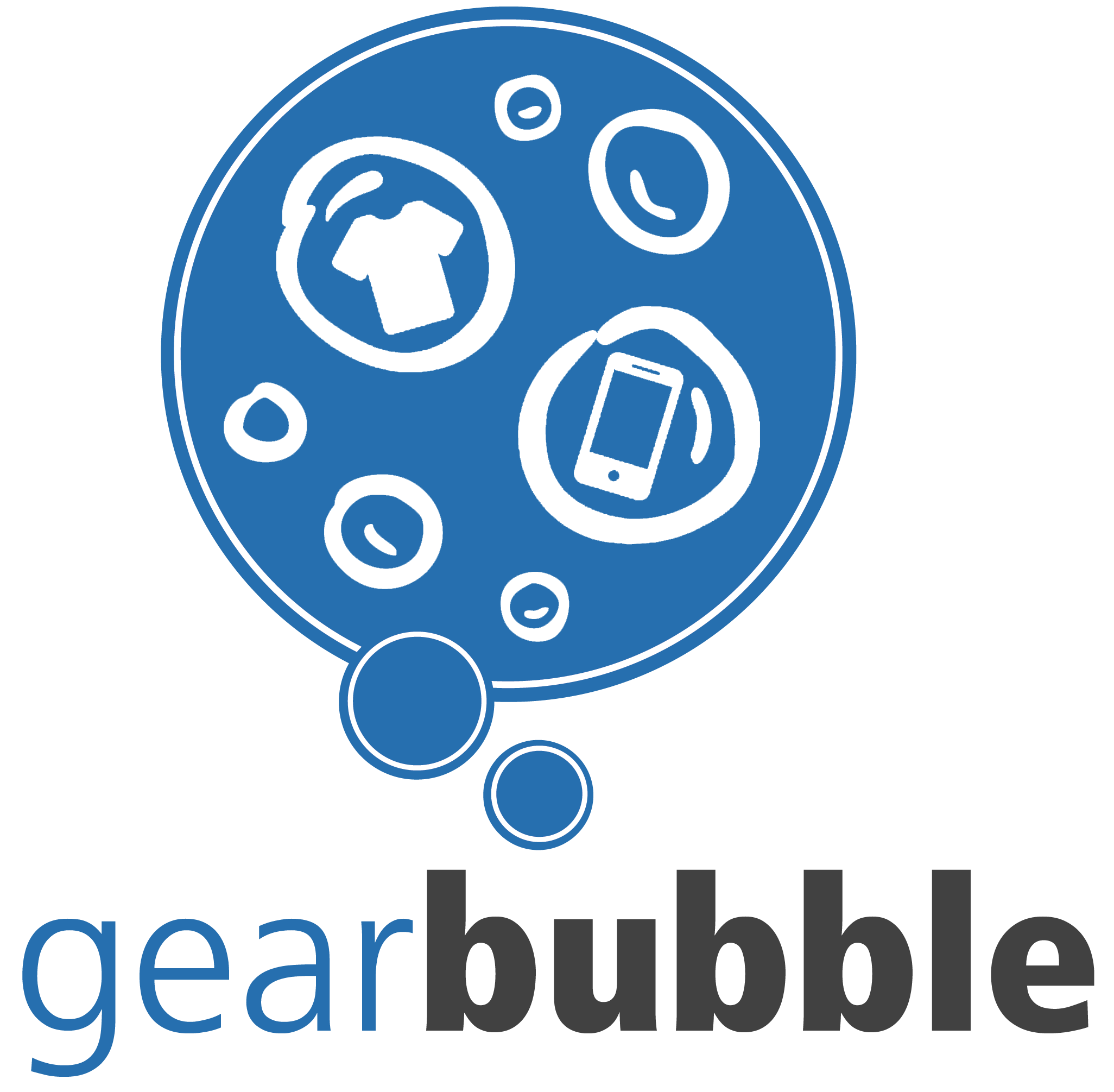 POD platforms like Gearbubble and others allow you to upload and sell your own designs without having an actual store. After signing up, you only need to choose your product and upload your design. Next is to advertise the product you create to the right audience and start getting sales 😉
The fulfillment and customer support is done for you – They print and ship the product to your customers for you and if there's an issue, their support team handles it. Your only job is to sell and profit.
You don't have to worry about payment providers – The purchase goes through Gearbubble's PayPal and credit card processors. Your only need to request a payout and it will be sent to your PayPal or Payoneer account(bank transfers and other payout methods are available as well).
And you don't have to worry about product selection because there's a lot of products to choose from(some even have customization option like custom text and photo uploads). And the shipping is done from USA with tracking so your customers will receive their products in a timely manner.
I personally use Gearbubble for years now so if you're looking for a POD company with a great conversion rate, quality products & support, Gearbubble is what I recommend.
5. List Your POD Products On The Biggest Marketplaces
This isn't the same as showing your ad on Facebook to people that just scroll their feed to pass the time. Etsy, Amazon and Ebay are getting millions of visitors per day from people who actually look to buy something.
If you have a great product that ranks up, you can get a crazy amount of sales. I've seen funny mugs with simple designs get thousands of orders on Amazon and that's without running a single ad. Yes you have to pay pretty high commissions… And on some platforms, you also pay per listing but that's basically it.
Even if you earn $4 after product costs and commissions, I still call it a win!
If you're looking for a quick way to list your products on these platforms, make sure to check out Gearbubble dropship program. A quick and easy way to list products and auto fulfill them after you get an order.
You can also dropship regular products on these platforms!
I guess most of you drive traffic to your dropshipping stores by using Facebook or Google ads but have you considered listing your winners on Amazon or Ebay? This isn't rocket science and with the right product and the right price, you can get easy sales.
At Ecomhunt, we have a good amount of dropshippers who sell on Ebay or Amazon successfully by just listing the winning products found on our platform. You have the photos, description and everything else to create a good looking listing. After creating one, all you need to do is wait for an order to come in and fulfill it.
Of course, there are some rules you must follow and some of these marketplaces(like Amazon) can be a bit tough. They sometimes require lots of papers, id copies but once you're done, listing and selling products won't be a problem. Consider testing it out – Choose a marketplace you like and list some products 😉
To Sum It Up:
You don't have to be a graphic designer or a marketing expert to sell POD products – All you need is the right niche and a design that speaks to your audience. If you're not a designer, hire one(just don't overpay for the designs you get). If you can't pay for ads, list your POD products on a big marketplace instead. If you're tired of Shopify and doing support, sell your products on a POD platform instead.
POD isn't rocket science and I've been doing it successfully for years now so there's no reason you can't do it as well. And if you're already selling dropshipping products, then consider adding POD products as well to offer more products to your customers.
Dropshipping products + POD upsell products work like a charm!
Let me know in the comments if you have any questions. Good luck!
Struggling to find good products to sell? Not sure who's your target audience? Tired of losing money on products you were sure were "winners"?
Then Ecomhunt is what you need! Find hot winning products that are added daily, spy on their ads & stores and import them into your store in 1 click and Start Selling Today!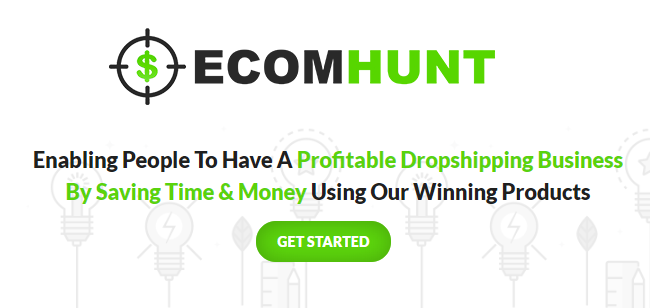 Must Read Articles: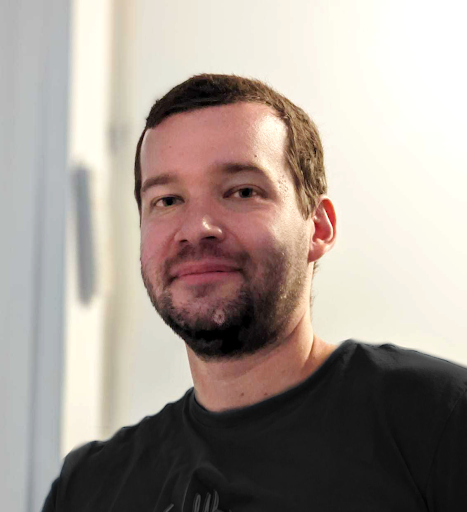 Daniel Aloni is one of the leading mentors in the Ecomhunt family. Daniel is a highly experienced Print On Demand seller with multiple 6 figures successful launches.