Dropshipping videos on Youtube isn't something new and they've been there for years. But something happened and in 2019, dropshipping became the hottest niche there and some Youtubers talking about this topic gained crazy popularity.
This is a welcome change and it made dropshipping something everyone talks about. But the best change is the knowledge these Youtubers share for free, something which wasn't done before, and help other people change their lives.
In this week's article, I'm going to share 5 Dropshipping Youtube channels you MUST follow – Make sure to check out these channels and don't forget to subscribe 😉

1. Gabriel St-Germain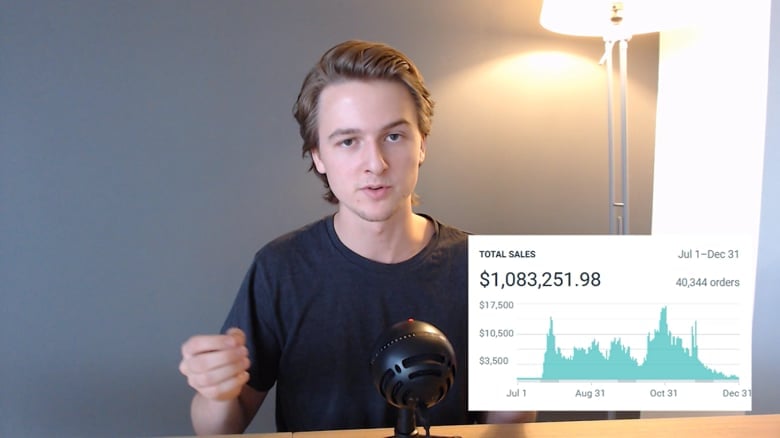 When I hear "Youtube Dropshippers", the first thing that comes into my mind is Gabriel St-Germain. He's not a Youtube dropshipping pioneer and channels about this topic existed long before he came. But I think he was one of the first to really blow up on Youtube and gain a HUGE following!
His first videos were getting a good amount of views and that was mainly due to him sharing real stats with his viewers. This is something which other dropshippers didn't usually share(at least not for free), so the viewers really liked it and he quickly gained popularity.
But his channel really blew up when he shared a free dropshipping course about how he made more than $600k in only 3 months! This is his most popular video with more than 1 million views and again, that's because he did something almost no one did – Giving a full dropshipping course for free.
Although his channel isn't active anymore(last video uploaded 6 months ago), I still recommend checking out his videos and the free courses. Lots of free knowledge and a lot to learn from him. Hopefully, he'll be back soon with new videos.
Check his channel here => https://www.youtube.com/channel/UCqw27ZfS4aWdNhP1MDOldPA/featured
2. Verum Ecom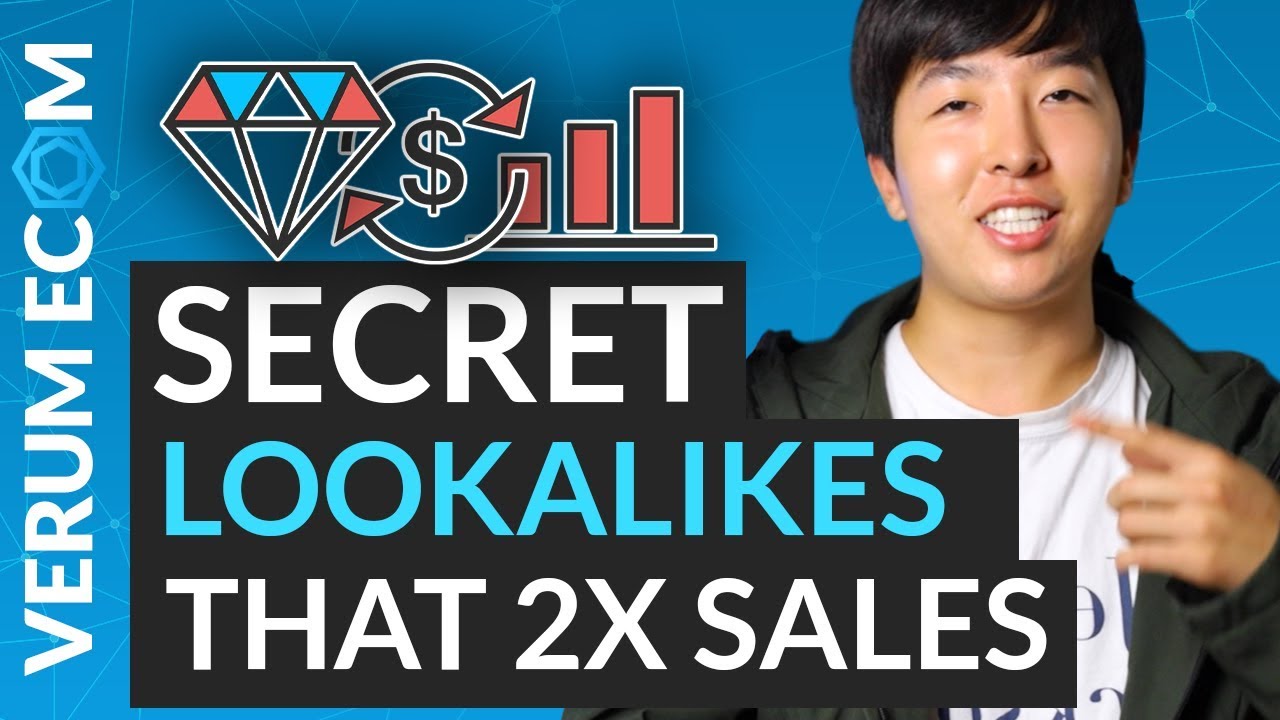 A rising star in Youtube with more than 42k subscribers gained after posting 11 videos and starting only 6 months ago. Verum Ecom is a rising star on Youtube when it comes to dropshipping, he's already at the top!
Verum is a very experienced dropshipper with multiple 6-7 figure stores and he shares this experience with his subscribers totally for free. He shares free, 30min+ courses where he reveals everything – From his store, to his exact ad strategy and the product he used.
Some of these free courses cover CBO campaigns which as you already know will be soon the only option available. So if you're looking to learn more about CBO, I recommend clearing some time and checking out Verum's channel.
Check Verum's channel here => https://www.youtube.com/channel/UCHMxkQsC2jpuhxhSvfzJ9CQ/videos
3. Rafael Cintron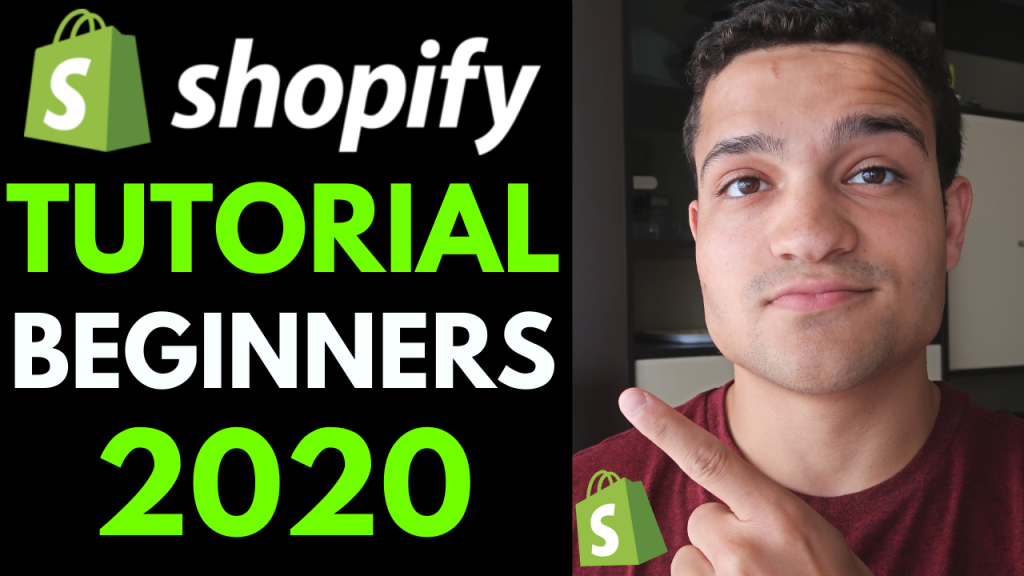 Rafael Cintron is a very successful dropshipper with multiple 6-7 figure stores and he also runs a popular Youtube channel about dropshipping and Ecommerce in general. With more than 23k subscribers on Youtube, Rafael is definitely doing something right because the audience loves him!
On his channel he shares plenty of tips, free courses, case studies, automation techniques and much more. But he also shares some "negative" stuff like Facebook banning ad accounts and what to do if it ever happens to you.
He's showing the bright side of dropshipping but doesn't forget to show also the dark side, and this is something some of the dropshipping Youtubers fail to show. So if you're looking to really learn about the good and the bad, then make sure to check Rafael Cintron's Youtube channel here.
Did you know Rafael is also one of Ecomhunt's success stories?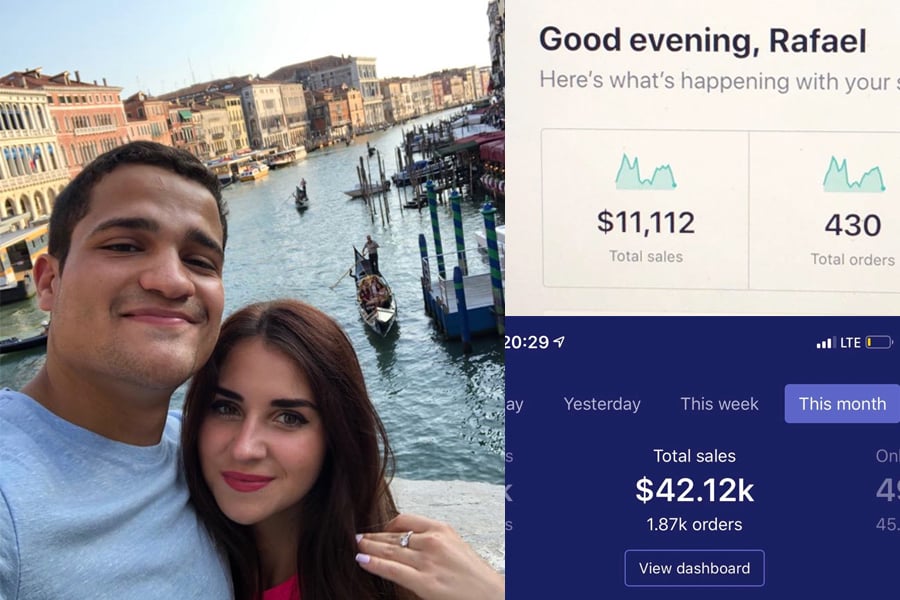 Rafael was able to build a 7 figure e-commerce business with the help of Ecomhunt winning products. We had an interview with him where he explains how he started dropshipping and gold tips with us. Read his interview in our blog here.
We also met in person with Rafael and had a great interview with him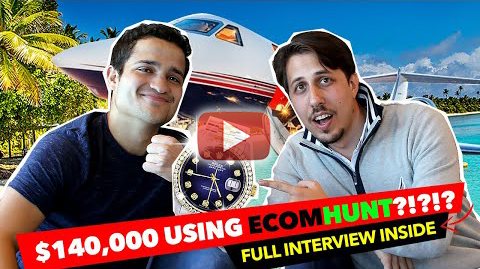 In this interview, Rafael was kind enough to share with us his way of finding products, pricing techniques, video ad tips, Facebook ad strategy and much more. He also shared with us his failures – So if you're a beginner, this is something you definitely want to know.
In this interview, Rafael also shared the exact product that made him A LOT of profit and I feel like it has still a lot of potential!
Check our interview with Rafael Cintron here.
4. Biaheza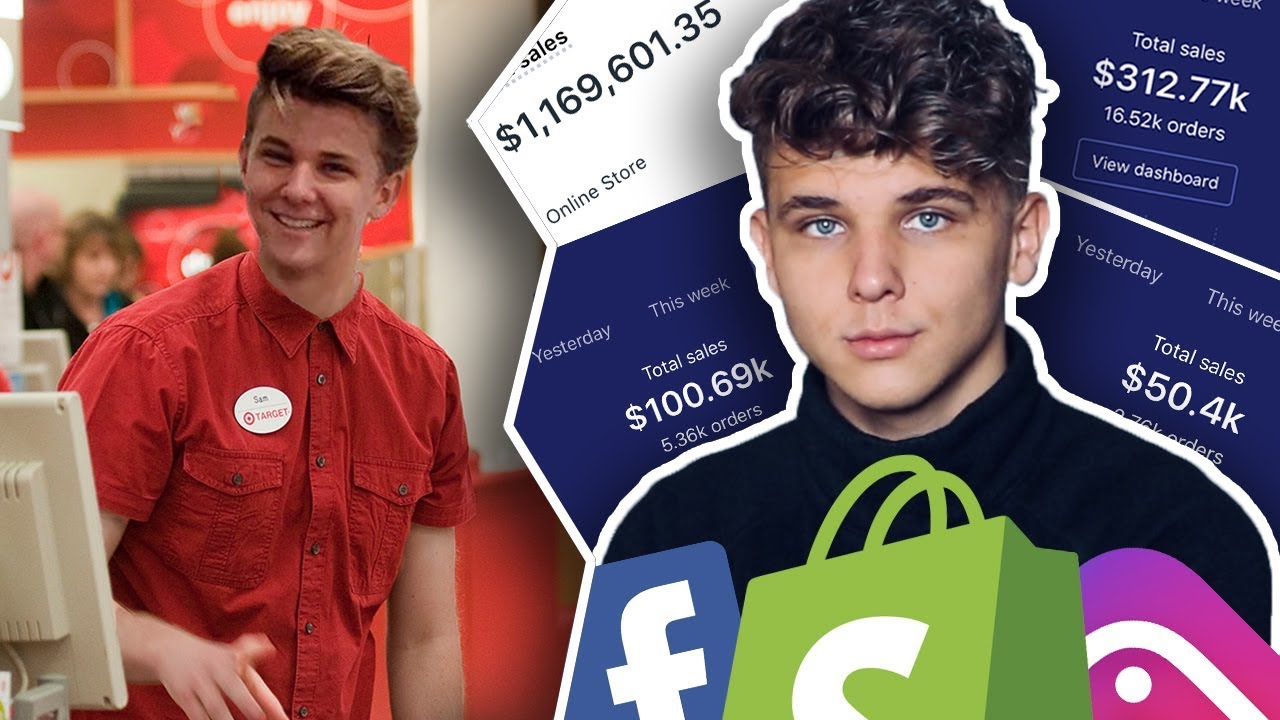 With a huge channel with more than 266k subscribers(!!), Biaheza is probably one of the most popular dropshippers on Youtube. If you check his channel, you will instantly understand why he is so popular – His methods of getting traffic, free and paid, are very diverse.
Biaheza doesn't limit himself to only Facebook ads and shows multiple ways of getting traffic and sales. He shows how to approach Instagram Influencers / Tik Tok Influencers and shows the whole process to his viewers. From making the deal to the actual results after a day or two.
On top of that, he shows a lot of ways to make sales online. Flipping, day trading, and more… Like I said, he's very diverse and I personally watch every new video he posts on his channel. I suggest you do the same 😉
Check Biaheza's Youtube channel here.
5. Oberlo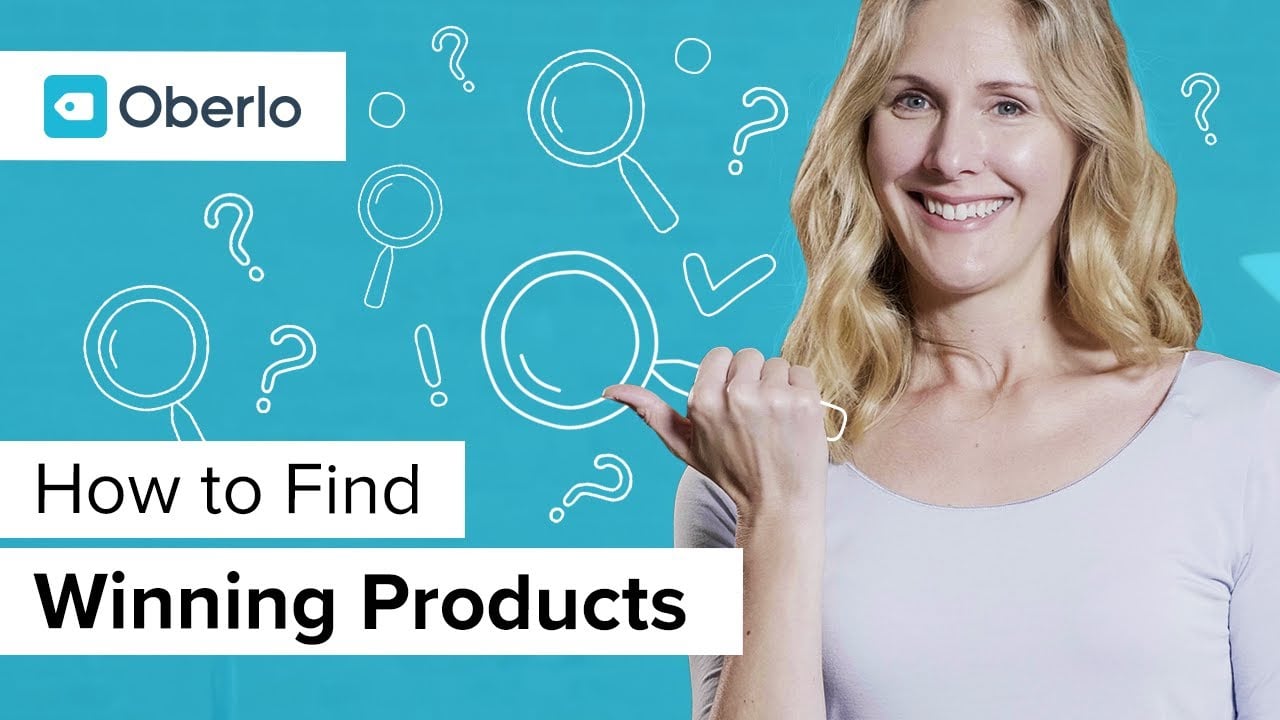 If you're looking for a professional Youtube channel with some of the most interesting content, then Oberlo's channel is what you need.
They post at least 4 high quality videos a week and each video is different and has much to learn from. From recommending hot products you can dropship right now to interviewing famous dropshippers. Jessica, the face behind the videos, does an amazing job and each video is a pleasure to watch.
My favorite ones is when they bring successful dropshippers and ecom company owners for interviews. In my opinion, that's when you learn the most because they share a lot of interesting stuff about their way of work.
And if there's one particular video I recommend checking out, it's the interview Mordechai Arba, CEO & Founder of Ecomhunt, had at Oberlo HQ in Berlin last year.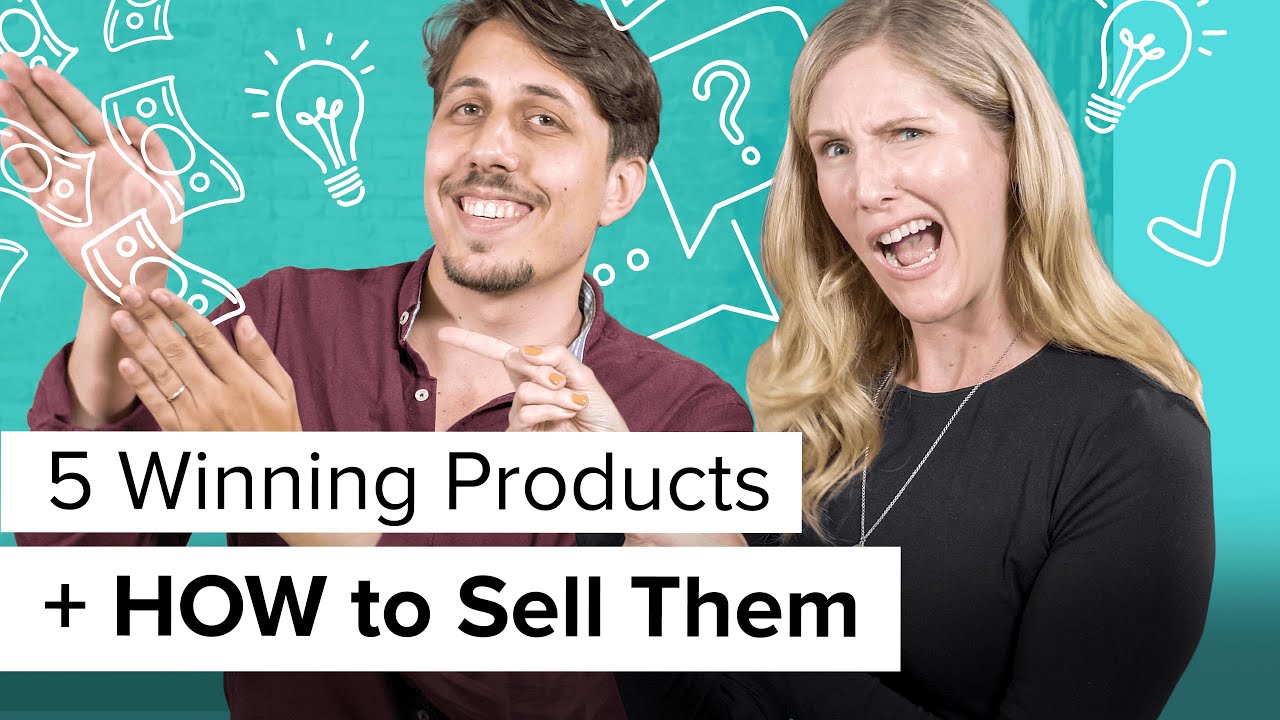 Oberlo invited Mordechai for a cool interview last year so he can share with their audience his knowledge about dropshipping and recommend winning products to sell. I think you will find this interview at Oberlo very interesting and you will learn a lot 😉
Check Mordechai's interview at Oberlo here.
P.S
Ecomhunt works with Oberlo to make it easier for you to import winning products you find – Just click on the blue Oberlo button and the product will be in your Oberlo app on Shopify.

To Sum It Up:
These Youtube channels share A LOT of knowledge about dropshipping and everything related to e-commerce. If you're a beginner, take some time off this weekend and go check these awesome channels. You won't regret it!
Thank you for reading and I hope you liked this week's article 🙂
Good luck!
Struggling to find good products to sell? Not sure who's your target audience? Tired of losing money on products you were sure were "winners"?
Then Ecomhunt is what you need! Find hot winning products that are added daily, spy on their ads & stores and import them into your store in 1 click and Start Selling Today!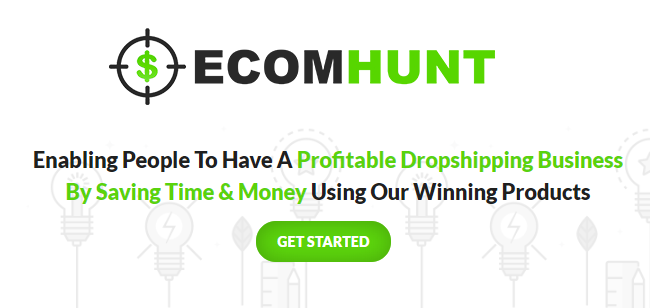 Must Read Articles: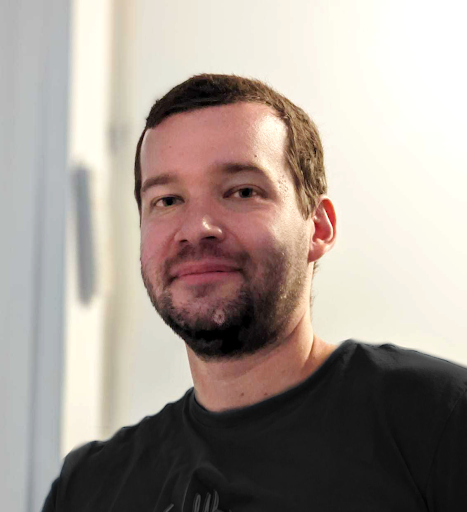 Daniel Aloni is one of the leading mentors in the Ecomhunt family. Daniel is a highly experienced Print On Demand seller with multiple 6 figures successful launches.