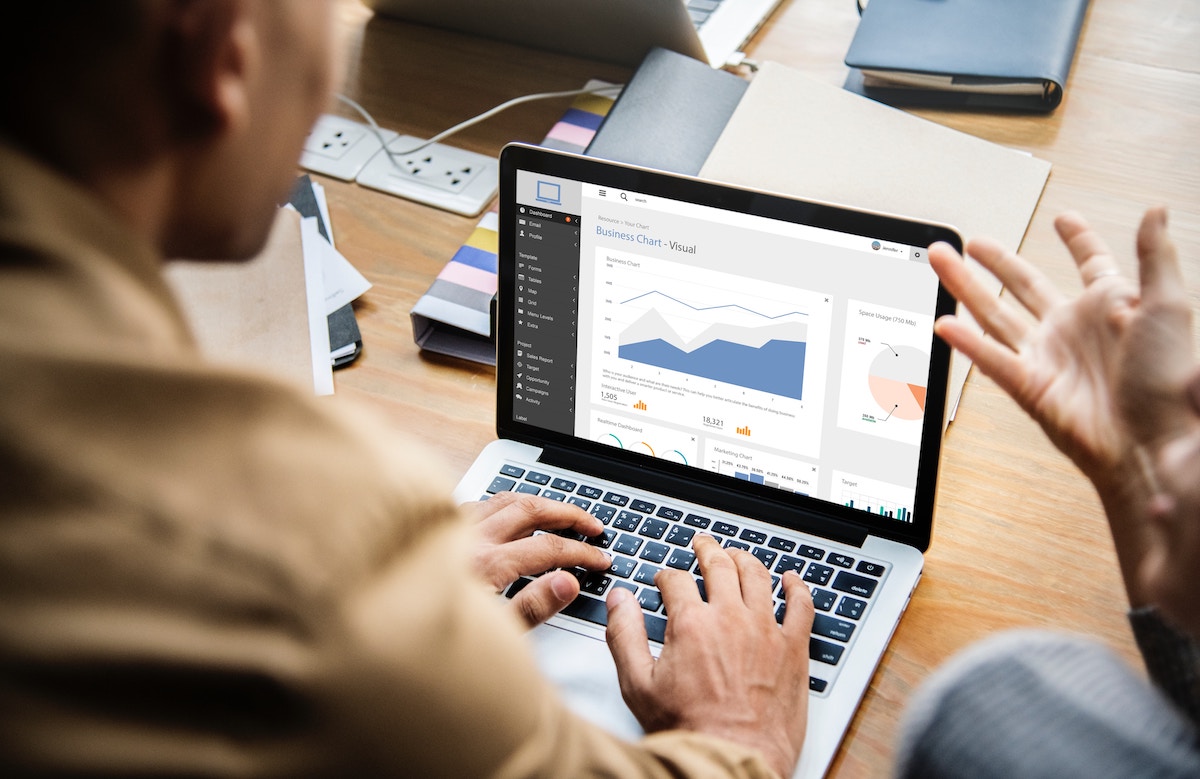 Why are you reading this article? Because it ranks well and loads quickly. The simple fact is that unless your e-commerce site is the Shopify of your industry, your ranking and load speed dictates whether people will visit it. From Google to hosting, I've explained why site speed matters and how to make your website load faster.
Recommended reading: Increase Traffic Using Reviews
Google says page speed is important
Page speed has been an important ranking factor for years. In 2009 Google published a blog post titled Speed Matters where it discussed the importance of web page speed. It explains that slowing SERPS down by half a second means people make 0.6% searches. Since then, speed has only increased in importance.
Google measures the speed of your website and compares it to competing sites. If you want to rank well your site needs an above average load time:
Excellent:

load time of less than 1 second

Good:

load time of 1-3 seconds

Average:

load time of 3-5 seconds

Poor:

load time of 5-7 seconds

Awful:

load time of over 7 seconds
A delay of just one second has a huge knock-on effect, not only on your e-commerce site but on your business too. These stats show how important speed is, with a one second delay leading to:
16% decline in customer satisfaction

11% fewer page views

7% reduction in conversions
Mobile searchers demand fast pages
Mobile became the top ranking search device in 2015. The following year Google began to favor websites using Accelerated Mobile Page (AMP) tech. Three years later Google confirmed it was now making page speed part of its mobile search ranking.
Be mobile-first if you want your website to rank well, with plenty of fast-loading mobile landing pages.
The average mobile page takes 15 seconds to load, but mobile searchers only wait around three seconds for a page to load on their phone. That means there's a lot of websites are losing customers because of page speed. WebPageTest is a great free tool for finding the mobile page speed of your website:
Credit: WebPageTest
It gives you a detailed breakdown of the content on your web pages, so you can review them and establish what's causing them to load slowly:
Credit: WebPageTest
As you can see from the screenshot above, even the biggest websites on the planet can have slow load times. Sites like CNN can get away with some slowness because their size and USP gives them some leeway – but not a lot. If you're a smaller website (for example, a scrappy e-commerce startup) your searchers won't hang around.
Use proper hosting to keep your website fast  
The host you choose for your e-commerce site plays a big role in how quickly its pages load. Your web host allows your site to be viewed on the internet – page speed is defined as:
"The length of time at which web pages or media content is downloaded from website hosting servers and displayed onto the requesting web browser."
A good hosting provider has minimal downtime and optimal bandwidth. A bad one leaves you with sluggish pages and a low ranking website. Here are two ways to ensure to your hosting provider is working to improve your site ranking:
Pick the best hosting type:

You can choose

shared, VPS, or dedicated server hosting

for your website. The size and traffic of your website dictate which one you

need

, so a smaller site can get away with shared hosting. However, if you

demand

the fastest site possible you should pick a dedicated server

Select a CMS with in-house hosting:

When comparing big content management systems with their own dedicated hosting, such as

BigCommerce and Shopify

, there's often little to choose between your options – most have very little downtime. What's important to note is that a hosted CMS gives you hosting that's faster and with less downtime, while a self-hosted,

like WordPress

, option gives you freedom of choice
Optimize images to increase page speed
Images can really slow down your website. The larger your images are the more data they occupy and the longer they take to load. But the size of your images isn't the only reason they're making your website load slower. From using the right dimensions to adding caching details, there's a lot you can do to optimize your images.
Enable image caching:

Caching means that repeat visitors to your site can use saved (cached) versions of your website when they return. This cuts down the search time their devices need, increasing the loading speed of your website. You can optimize your image caching by using a tool like

imgix

. It caches your full image library, giving you faster web pages and a quicker website

Use the correct dimensions:

If you save an image that's 1200 x 1200 then scale it down to 120 x120, your browser may load it at the original size. To make sure your browser doesn't work harder than it has to, use images that are the size you need them to be

Shrink your thumbnails:

Carousel features are a great way to display your most popular articles, or products. The problem is that the thumbnails displayed on your carousel are pulled from the source image. This draws the thumbnail from a large image, making your browser work to resize it. Using a CMS with built-in image size parameters means the smallest image is downloaded, keeping your browsers workload down

Some file formats are bigger than others:

Your website can cope fine with images saved as PNG, GIF, and JPG. File formats like

TIFF and BMP

are much bigger and will take your website longer to load
The Key Takeaway
Page speed is crucial to your website and your business. Google ranks pages based on how quickly they load, both on mobile and desktop. Your audience won't hang around waiting for your website to load. So optimize your images and sort out your hosting, otherwise, your rankings will drop…and with it your revenue too.
We also recommend using tools like "abandon cart" to help follow-up with users if they leave your site early before finishing their purchase.
Internet Marketer, Sales Manager, eCommerce Expert, and Community Manager at – Ecomhunt