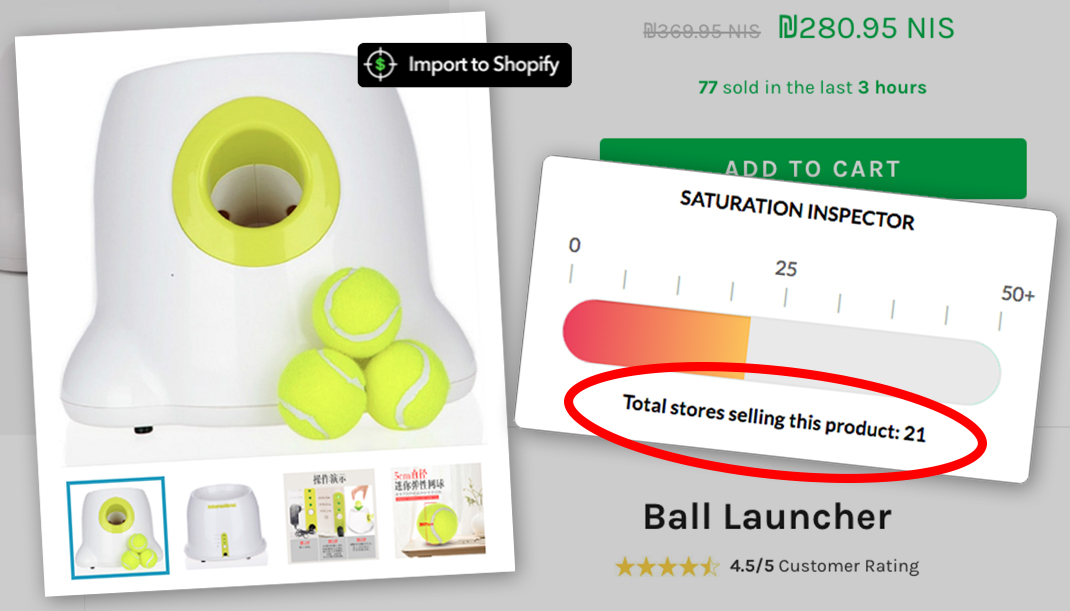 Whats up everybody !
Mordechai Arba here founder and CEO of Ecomhunt with some amazing features!
These new features will speed up your work and of course give you extra advantage on your competitors and help you spend less money on highly competitive products.
Watch the video to learn all about them:
Click here to see the features in action => https://ecomhunt.com
Feature 1:
Saturation Inspector
How to use?
Each product we upload to Ecomhunt will get an auto generation stores search based on the product keywords and find other stores that are selling this same product.
The saturation inspector will show you how many stores are now selling this product, lot of store selling this product = lot of competition 😉
Feature 2:
Ecomhunt Shopify Products Import
How to use?
Can't be easier ! all you have to do is click the import button, install the Ecomhunt app and you are all set! one click import from Ecomhunt to Shopify is on!
Got ideas, new features? Comment below !
Mordechai Arba is running multiple successful online stores, and is now the Founder & CEO of Ecomhunt. Ecomhunt was founded to help store owners easily find winning products, and build stable online store businesses.