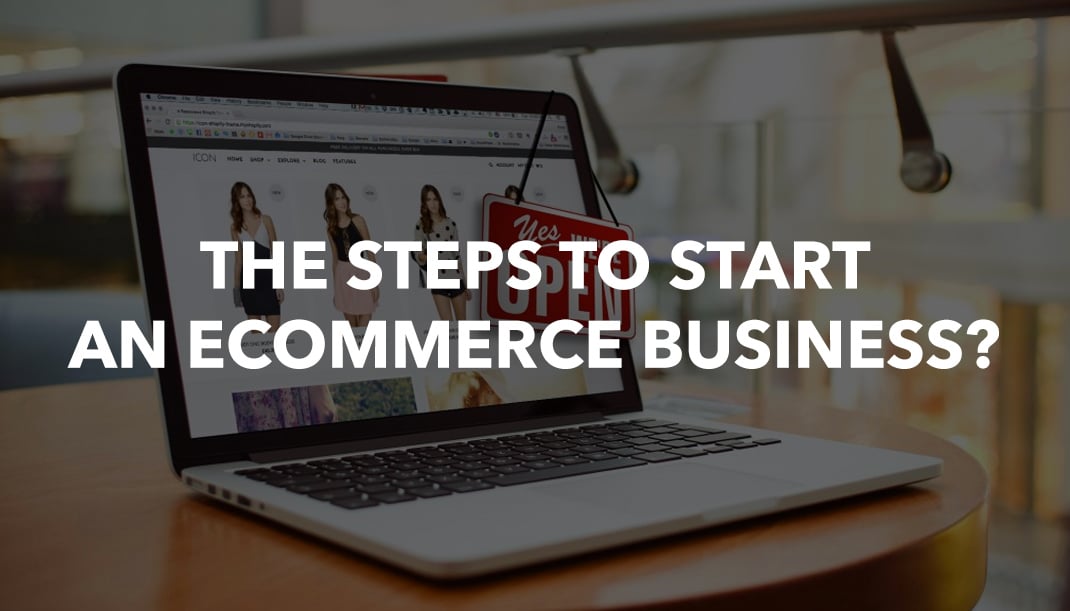 Start an E-commerce Business

Start an eCommerce business – Starting an eCommerce business is a great idea! E-commerce is ruling the world in the current trend; you can be successful for sure. Yet, there are some steps that needed to be followed while starting an E-commerce business. Take a look at the process below to get your E-commerce business started right away.
Have a Business Plan
Writing a business plan will help you to think about your audience and you will sketch your business according to the customer's perspective.
Create a Value Proposition
Creating a short yet detailed value proposition is a good measure to know how clear your idea is. It should be written in a way that you have only a minute to explain your business to your potential investors or customer. Practicing it over, again and again, will give you the confidence to explain your ideas to someone. Once you are satisfied with your approach, use it on your website as your company's description.
Find Out Your Business Model
It is always a good habit to develop a framework at first for your business model. Since, once you go throughout the different stages of your business plan and wide study, you will be in a need to create some modification to your business model. There are numerous ways to sell a product online and you could employ several different business models too.
Analyzing the Market
It will let you know the industry in which you operate the outlook of the overall industry, the existing competitors and your target customer demographic. Prior to getting started in the writing section, try to spend several hours researching the market.
Make use of Google Analytics
You can make use of Google's keyword planner and trends pages to get a good sense of how in demand your product is and know whether it's trending upward or downward. Google is great for a general idea, just don't bank on it.
Getting Traffic and Sales to the Website
So, now you might have come to a conclusion that you have a great business idea and it is in a growing market. Right conclusion- but have you wondered how to drive traffic to your website and get customers to buy it? And how much amount you can afford to spend on your products?
"If you don't know your customer, your business will fail"
So, in order to come with the best business strategy, you need to know your customer very well at first.
Select the Right Technology
With more advanced technology and Software as a Service Products, it is predominant to recognize the various moving parts and diagram on how they are integrated with each other.
Some of the different elements include:
Shopping Cart
Payment Processor
Fulfillment Center
Social Media Planning Tools
Accounting
Newsletter
Customer Loyalty Programs
Come up with the list of different products and services that you need to run your business as well as the monthly and per transaction cost of each of them. This will help you to understand the impact of these services on your margins.
Financial Management
The financial section is used to figure out sales, net income, and expenses of the business. Moreover, you need to create a monthly excel schedule with these following columns:
Projected revenue: First come up with your projected number of units sold and then come up with your projected revenue.
Fixed expenses: These are expenses that are fixed no matter how much you sell. Typically, these relate to monthly Software as a Service subscription, employee salaries or rent.
Variable expenses: these expenses change in direct proportion to how much you sell. Common examples include cost of goods sold and payment processing fees.
This strategy will help the business owners to understand what they need to achieve to meet their profit goals in a better way. In reality, projections are always off the market, yet it is good to give yourself some measurable goals to work for. Take a look at a recent article we wrote that shows 5 low-cost marketing tactics.
The E-commerce Takeaway:
Step 1. Get an affordable & reliable hosting. Look for a hosting provider that offers free SSL security and a reliable CDN.
Step 2. Install WordPress or Shopify. Most popular hosting companies let you install just by clicking a button. Choose a username that is not "admin" and a decent 7+ character password and you're good to go.
Step 3. Buy a premium theme from Themeforest or use one they already have. Here's a fun fact: you've probably just saved yourself a few hundred bucks. Here's why: if you have a small budget (for web development, a small budget means <$1000), no one will make you a decent website from scratch.
Step 4. Get your first page online. Go to site's dashboard => pages => add new. Start writing your first introduction post. Click post. That's all that it takes.
Step 5. Sign up for Google Adwords and collect the free sign up voucher. Depending on your location, it's anything from $50 to $100 and it might ask you to deposit and spend $10 first. But you're getting a great ROI anyway.
You can't go into this blind — you need to know your numbers. How much does your product cost, per unit, landed at your front door? What are your shipping costs, including all fulfillment components, such as staff, software, postage, etc.? What are your merchant processing fees?
Also, look for ways to cut costs, because as your sales volume increases, it can be a way to drastically increase your revenue. If you are doing a lot of volume in transactions, don't be afraid to negotiate a better rate with your processing company.
Internet Marketer, Sales Manager, eCommerce Expert, and Community Manager at – Ecomhunt