Running a successful Shopify store is like juggling multiple balls in the air. It involves managing inventory, customer service, marketing, analytics, and more. This can be overwhelming, especially for newcomers to e-commerce. But fear not, because you're not alone! There are numerous Shopify apps that can streamline operations, automate tasks, and make your life easier.
In this guide, we've compiled a list of the top 5 must-have Shopify apps for 2023. These apps are essential for every e-commerce entrepreneur. Let us take some of the weight off your shoulders as we delve into these reviews. Get ready for a journey into the world of must-have Shopify apps for e-commerce success in 2023!
Table of contents
2. Essential Countdown Timer Bar
Looking to start or expand your dropshipping business? Look no further than AutoDS!
With AutoDS, you get a powerful all-in-one solution that automates your journey, saving you time and effort. Find top dropshipping products and connect with private suppliers effortlessly.
Not sure what to sell? AutoDS has your back! Browse items from the biggest suppliers in the US and China. Compare costs, shipping times, and reviews to find the best products for your store. Importing products is a breeze with one-click imports using just the URL.
But that's not all! AutoDS's 24/7 price and stock monitoring system is a game-changer. No more manual checks with suppliers! It automatically updates your inventory. Plus, it offers a full-scale order processing system for seamless operations, even when you're away. Let 'Fulfilled by AutoDS' handle order processing and customer service.
In summary, AutoDS is a comprehensive tool that every Shopify store owner, whether a beginner or seasoned player, should seriously consider integrating into their e-commerce strategy. Don't miss out on the opportunity to supercharge your dropshipping business with AutoDS!
Price: From $26.90/month. 14-day free trial.
Shopify Rating: 4.8
People are saying…
Introducing the Essential Countdown Timer Bar, the must-have app for any Shopify store! It's not just another tool, but a powerful sales driver that creates a sense of urgency among your customers. Say goodbye to missed opportunities and hello to faster purchase decisions!
Whether it's flash sales, promotions, pre-orders, product launches, or holiday sales, this app has got you covered. With different types of timers to suit your needs – from scheduled to-date, daily recurring, to evergreen fixed-minute countdown timers – you can create excitement throughout your store.
Imagine catching your customers' attention with a top bar using the Announcement Bar Countdown, or adding a Product Page Countdown directly to your store's product page. Want to showcase your promotion on any page? The Landing Page Countdown has got you covered. And don't forget about the Cart Countdown Timer, which boosts conversions by urging customers to complete their purchases before their cart expires.
In a nutshell, the Essential Countdown Timer Bar is your secret weapon to increase sales by creating a sense of urgency. It's simple, effective, and a proven strategy to keep your customers engaged and motivated to take action. Get ready to skyrocket your sales and watch your business thrive!
Price: Free plan available. 7-day free trial.
Shopify Rating: 5.0
People are saying…
Boost your email marketing with Omnisend, the groundbreaking e-commerce app. Elevate your online store with Shopify's sought-after solution. Expand your email list, create impactful campaigns, and automate your marketing effortlessly. Trusted by countless e-commerce stores, this versatile app is your ultimate advantage.
Building your email list has never been more engaging. With captivating landing pages and attention-grabbing popups, Omnisend helps you effortlessly grow your audience. Plus, the vast collection of ready-made templates makes it a breeze to create visually stunning emails.
But wait, there's more! Omnisend elevates email marketing with automated workflows. Say goodbye to abandoned carts and seize opportunities with welcome emails and browse abandonment campaigns. Personalized emails are sent at the perfect time, maximizing sales potential. And it doesn't end with emails! Omnisend empowers you to run global SMS campaigns, reaching your audience anywhere.
No coding skills needed! Omnisend offers ready-made templates for every occasion, from Summer Sales to special promotions. Customize and personalize your marketing efforts with over 20 ready-made automation options, taking your sales to new heights.
No support worries! Omnisend offers 24/7 email and live chat support to all users. Step into the future of email marketing with Omnisend, the essential Shopify app for your e-commerce business. Elevate your brand and leave competitors behind!
Price: Free plan available. Additional charges may apply.
Shopify Rating: 4.8
People are saying…
Tidio sparkles as the must-have Shopify app for e-commerce businesses. Unlocking the power of its robust customer experience platform, it effortlessly converts passive visitors into active buyers. With an array of features like live chat, Lyro AI chatbot, ticketing, and email marketing, Tidio becomes an indispensable tool in your customer service arsenal!
Experience the magic of Tidio as it empowers you to swiftly address issues and proactively engage with your visitors using live chat. Its ready-to-use sales and support chatbots not only boost revenue but also provide instant answers to common customer queries, automating up to 70% of customer interactions!
Take your customers' shopping experience to new heights with Tidio's unique Shopify features. Preview carts, track order history, and receive personalized product recommendations directly in the chat interface. It's all about elevating your customers' experience to sheer perfection!
Effortlessly manage and prioritize customer requests with Tidio's user-friendly ticketing system. By centralizing messages in one place, it empowers your team to deliver outstanding support while streamlining service operations. Boost efficiency and create a seamless shopping experience with Tidio's comprehensive ticketing system. Ultimately, Tidio ensures unparalleled customer service that keeps customers coming back for more!
Price: Free plan available. Additional charges may apply.
Shopify Rating: 4.7
People are saying…
Introducing Smile, the must-have Shopify app that adds paramount value to your store! With Smile, you can effortlessly create your own loyalty and rewards program, transforming first-time customers into lifelong fans.
Boost your sales, save on acquisition costs, and build brand loyalty with a user-friendly platform. Setting up Smile is a breeze – no coding skills required! Spend just a few minutes to create your program and enjoy a streamlined user experience.
Customize rewards launchers, panels, and emails to match your brand's aesthetic, giving your customers a unique and personalized shopping experience. Let guest shoppers earn and redeem points, and integrate with email, reviews, and customer service apps to further enhance engagement.
And that's not all – Smile is going global! With the auto-translate feature, you can now extend your loyalty program to six pre-set languages, truly embracing an international audience for your store.
Take your e-commerce business to new heights with Smile, the all-inclusive loyalty and rewards program for Shopify. Elevate customer retention, amplify engagement, and elevate your store's success. Start your journey with Smile today!
Price: Free plan available. Additional charges may apply.
Shopify Rating: 4.8
People are saying…
Conclusion
In the fast-paced world of e-commerce, having the right tools can make a significant difference. Explore these must-have Shopify apps that not only enhance your store's functionality but also elevate customer engagement and drive sales. From seamless customer communication to personalized rewards, these apps offer features that streamline operations and fuel business growth. So why wait? Start harnessing the power of these indispensable Shopify apps in 2023 and witness your e-commerce store soar to new heights of success!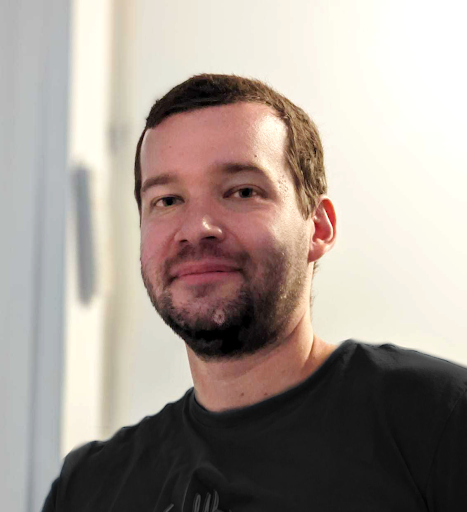 Daniel Aloni is one of the leading mentors in the Ecomhunt family. Daniel is a highly experienced Print On Demand seller with multiple 6 figures successful launches.