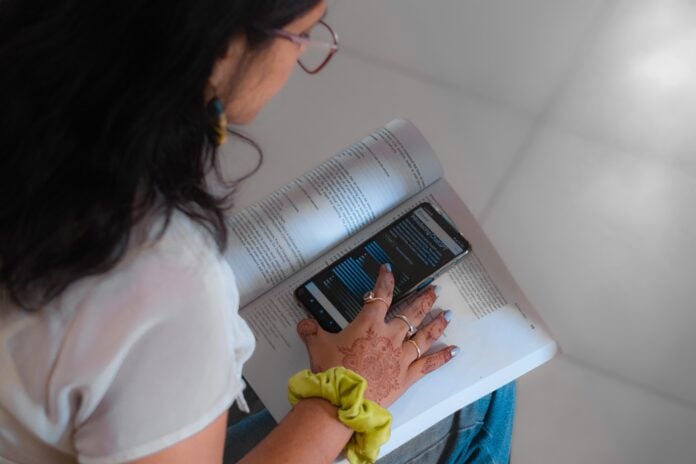 61% of US paid search marketers believe future chat-based search advertising would be very or highly effective, according to NP Digital.
Google and Microsoft are experimenting with incorporating advertisements into their chatbot experiences, reported Insider Intelligence/eMarketer.
Sundar Pichai, CEO of Google, hailed the company's Search Generative Experience as a "clear quality win," but search specialists are not convinced.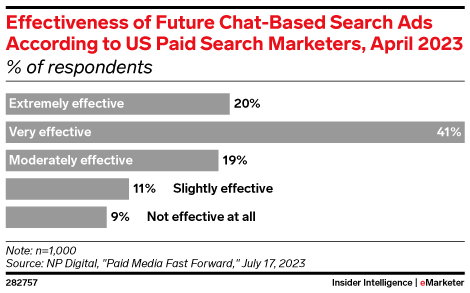 "Chat-based search could provide users with more conversational, personalized search results. However, there are concerns around misinformation, a cluttered interface, and regulatory risks," according to Insider Intelligence/eMarketer.
According to NP, 20% of US marketers see chat-based search ads as "extremely effective" and 41% as "very effective." Another 19% evaluate chat-based search ads as "moderately effective."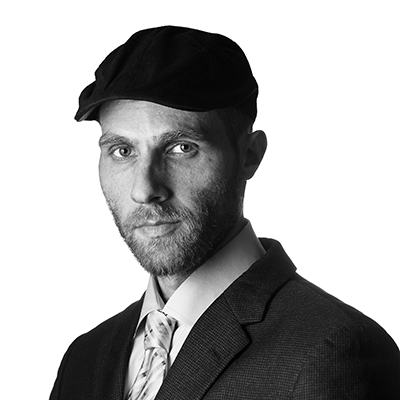 Ariel Ben Solomon is the Growth and Strategy manager at Ecomhunt. He is the host of the Ecomhunt Podcast. Can be followed on Twitter at @ArielBenSolomon