If you're looking for a Winning Product to sell right now in the Home Décor niche, then stop everything you're doing and read this article right now.
This product appeared on my feed and I simply had to share it with you, the Ecomhunt Dropshipping community.
This product is one of the best I have seen in a long time, and it's doing absolutely amazing right now on Facebook & TikTok. Getting tons of positive engagements and a lot of people are buying it FAST.
This is your opportunity to jump on the trend wagon and start selling this product to make some bank.
Make sure to read the whole article so you don't miss a thing – We have some great tips that will help you turn this product into a real winner.
1. The Product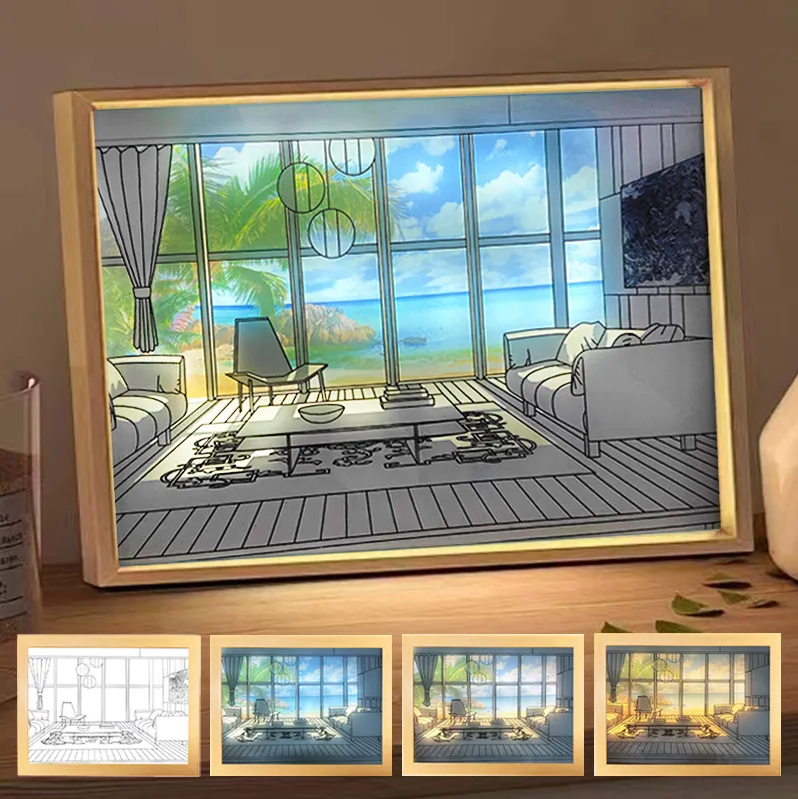 As a Dropshipper, I get a lot of great product ads recommended to me daily on Facebook and. The reason I get all these recommendations is because I tend to click on each of them to "trick" Facebook's algorithm that I want to see more of the same content.
If I was a regular person, getting all these product ads would be hell on earth but I'm a Dropshipper so for me it's an opportunity to find a hidden gem and make some sales.
And luckily for you, you are getting a sneak peek to a gem that I've found a few weeks ago and decided to share it with you for free. I'm talking about this amazing product you see above which is the Led Painting.
So basically this product is a picture that has some specially placed led lights to give the portrait a new depth. And it's definitely working because the ads I've seen on Facebook and Instagram are getting positive engagement.
People absolutely LOVE these Led Paintings and they're buying them fast!
Now here's what I like the most about this product:
This is a premium quality product that costs about $13 on Aliexpress with a Free Shipping option to the USA. You can easily sell a single LED painting for at least $39.99 and make a decent profit. If you create a one-product store and make it look as a real brand, then you can even sell it for $49.99 or even a bit more. Huge profit margins!
It opens the door to the lucrative Home Décor niche where you have an infinite amount of products you can sell, and there are always new cool products that are popping out each day. This painting can be your ticket into this niche which can potentially make you consistent sales all year round.
You have some great creatives you can use for your ads on Aliexpress. Superb quality videos and HQ photos are free to be used for your video & photo ads.
New versions/designs of this product are appearing on Aliexpress and you can potentially snag a design no Dropshipper has yet to try and sell it. Huge opportunity to sell an "untapped" product and be the first one to create a trend.
And a few more stuff… I touched the most important parts about this product so the 4 points above should be enough to convince you this product is worth a try 😉
2. The Ad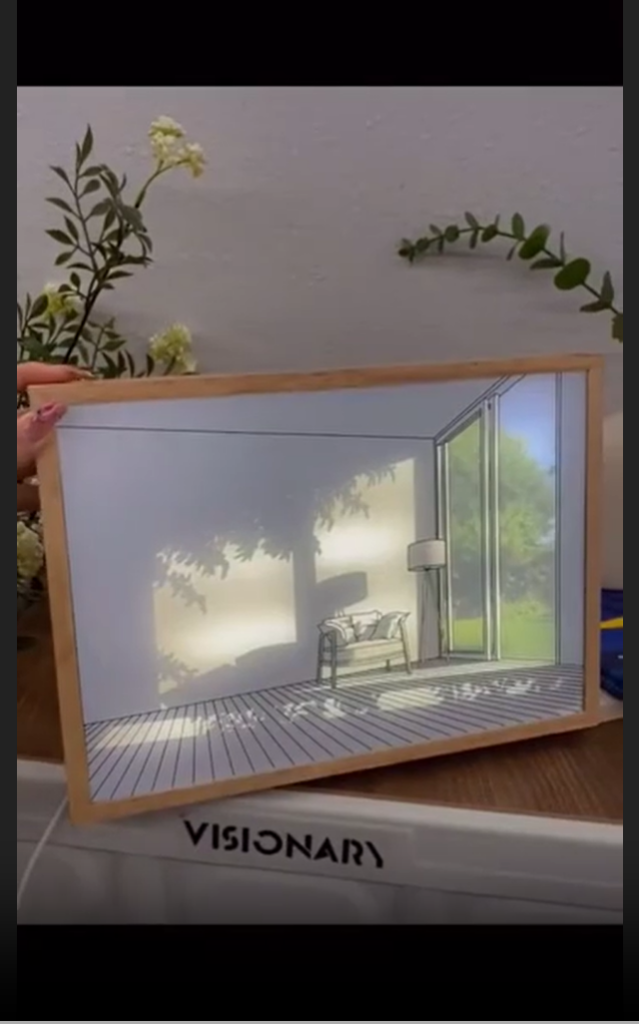 I have some good news and some bad news regarding the video ads for this product… The bad news are that I didn't save the Facebook ad for this product when I first saw it.
I had a really bad internet connection when I was on the train heading home, so it got lost and I didn't even had a chance to click on it.
But the good news are is that I remember exactly what the ad looked like – And it's the exact copy of the video you can find on the Aliexpress product page.
No editing, no nothing! It is exactly the same video that was downloaded and later used as a video ad to sell this LED painting.
And these news aren't just good, they're actually great! Why you ask? Because creating a better looking video ad will be much easier and basically whatever you create will be seen as a totally new content.
A Fiverr video ad creator that costs $20 max can take the creatives from Aliexpress and create for you a stunning video ad. And not just with music, but also with text descriptions, nice looking cuts, and a call-to-action at the end.
So don't be lazy here and make sure you create something new to test out this product. Facebook doesn't like recycled footage and the audience eventually gets tired from seeing the same ad again and again and again.
3. The Store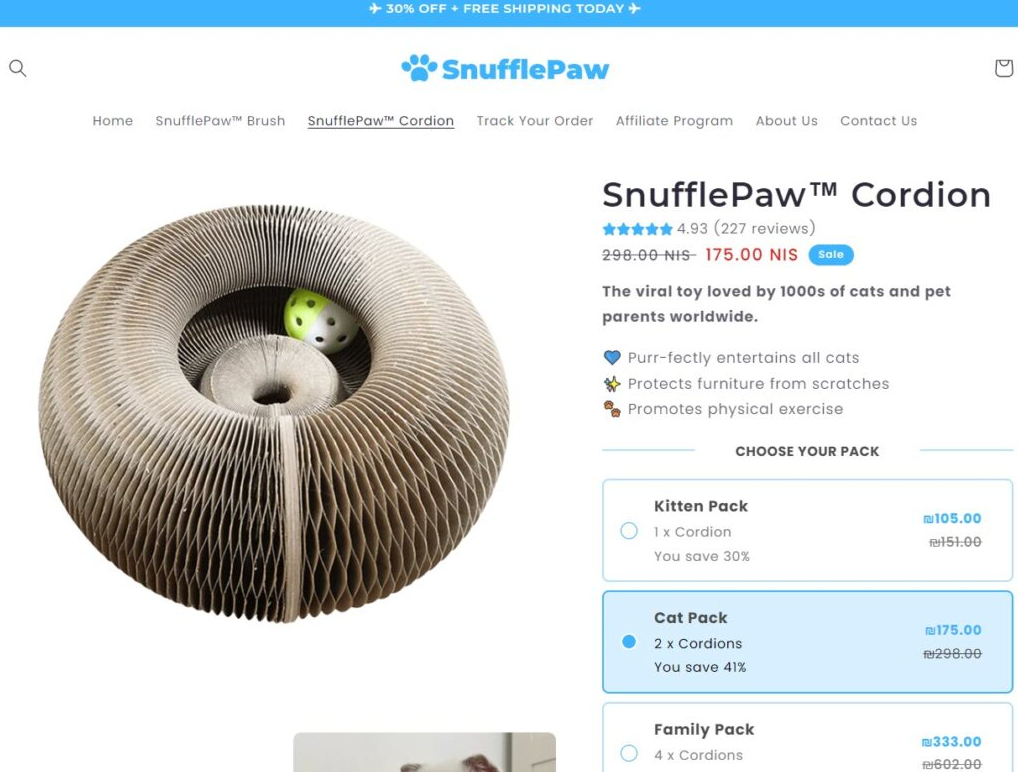 Well like I said, I don't have the ad on me so I also don't have the original store to show you… Instead I am attaching a screenshot for one of the best online stores I have ever reviewed on this blog.
(You can read about the product I reviewed and the store by clicking here)
In my opinion, the best course of action will be to create a one-product store around this LED Painting to make it look like the real deal and to increase its value.
Basically, after reading the attached article, you'll understand exactly what needs to be done in order for it to work. It won't be fast and as easy as creating a half-baked store and launching ads as quickly as possible.
But this will give you the best chance to make actual sales and to keep a nice profit after each transaction.
4. Selling Strategy
One of the things I like about the Home Décor niche is the high AOV potential. Unlike other niches where a customer buys only one piece, the Home Décor niche works really well when selling multiple pieces.
A quantity discount bundle is the logical thing to add here, offering customers a discount if they buy 2 or more pieces. And the most important part about quantity discounts: Don't be greedy!
There's plenty of profit to be made here so offer at least a 10% discount on the second piece and jump by 5% each time an additional piece is added to the cart.
I've seen plenty of Dropshippers offer ridiculously low discounts that only piss off the customers.
To Sum It Up
This amazing LED Painting may be that one product which will finally make you some decent sales and profit. And the best part? It's in the Home Décor niche which has a huge audience that's ready to buy anything cool looking.
Be on the constant lookout for products like the LED Painting I shared with you in this article, and you might have a niche store that makes you sales all year round.
So don't sit out on this product and start selling it right now.
Good luck!
Struggling to find good products to sell? Not sure who's your target audience? Tired of losing money on products you were sure were "winners"?
Then Ecomhunt is what you need! Find hot winning products that are added daily, spy on their ads & stores and import them into your store in 1 click and Start Selling Today!