If you're looking for winning products to sell this Christmas without worrying about deadlines, then these 4 products are exactly what you're looking for!
These 4 products are Winter related which means that you can keep on selling this products long after Christmas is over. This is what we like to call Evergreen Winter Products.
In this week's article, I'm going to share with you 4 winning products you can start selling right now.
These products are from Ecomhunt & Aliexpress and for each one of them you'll receive Facebook targeting suggestions.
The targeting suggestions and the extra tips in this article will help you take these products and explode with them.
So Don't miss out on these products and start selling them now!
1. Women's Warm Leggings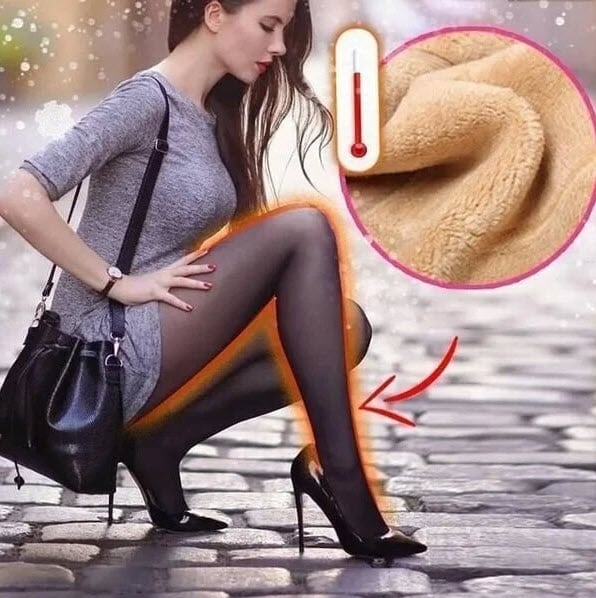 It isn't really a fact and I can't prove it, but from my experience women tend to feel the cold a bit more than men. So when the Cold season comes, women are my best customers for months to come!
So the first product in this list are these awesome warm winter leggings that are exploding right now on Facebook.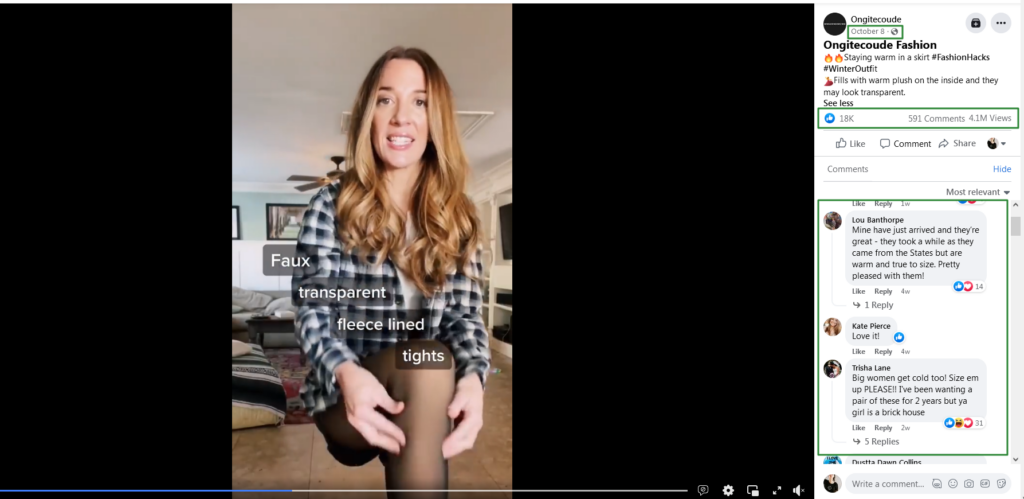 As you can see, women absolutely LOVE these and the original Dropshipper is doing pretty well right now. So you should definitely jump on this product and sell it too.
And the best thing about this product is that many fulfillment companies have it in their stock, so you can ship straight from them without having to ask them to source it for you.
And there's even a chance to find this product in local warehouses in USA and EU which will cut your shipping times by half!
Targeting: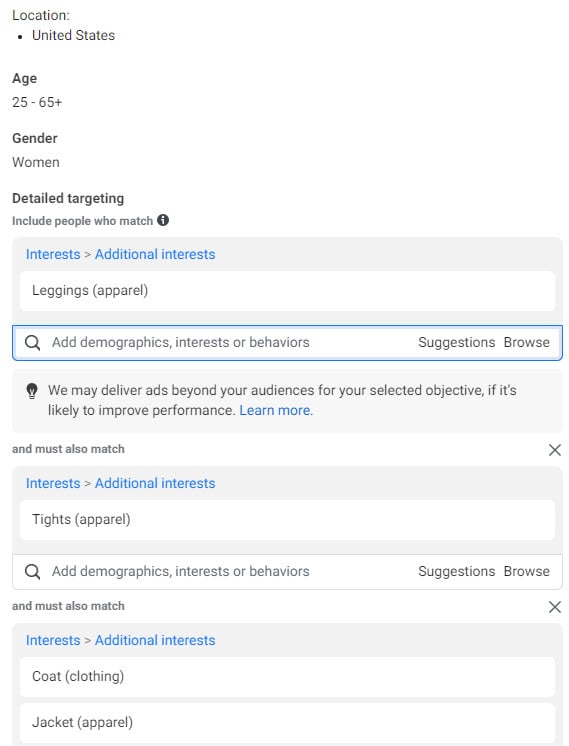 There aren't really a "wrong" way to target the right audience for this product, so feel free to try on your own and not use my suggestion at all.
For this product, I went with the obvious Leggings & Tights interests layered and added a few Winter Clothing interests on top of it.
There weren't specific interests such as "Winter Clothing" like it used to some time ago, so I had to use whatever Facebook gave me.
Targeting Fashion brands that are known to do well in Winter can also work.
2. Warm Pet Hats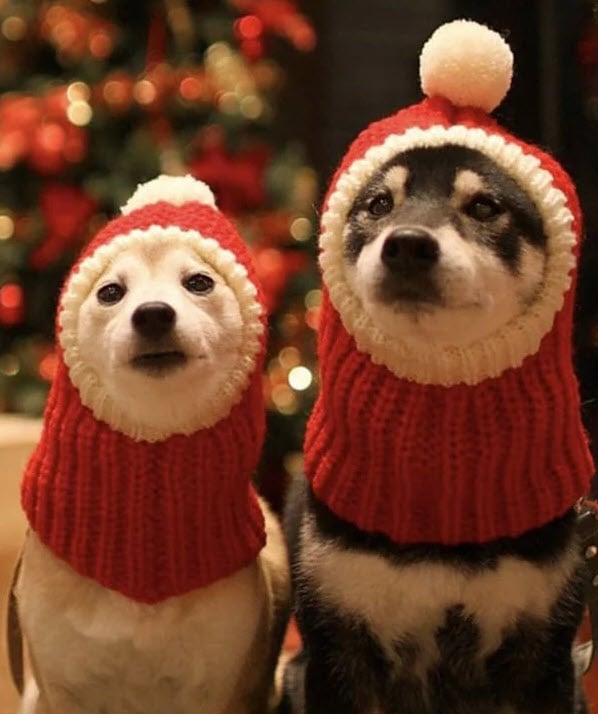 Our 4-legged friends also deserve to feel warm and comfy this Winter, so these really Cute Pet Winter Hats can do the trick 🙂
Now… It doesn't have to be Christmas specific.
To be more precise, you actually shouldn't sell these Christmas themed pet hats.
Why?
Because if you start selling it right now, there's a good chance the product won't be delivered in time(unless you use a fulfillment service).
And even if you have a way to deliver it fast, the sales will stop after Christmas…
Instead, you should go to Aliexpress and search for other cute winter hats for pets you can sell. This way you won't have any deadline and Christmas will only boost your sales.
And once Christmas is over, there's still about 3-4 months of Winter so you can keep on selling this product for a looong time.
The ad on Facebook is a simple photo ad and it's doing really well: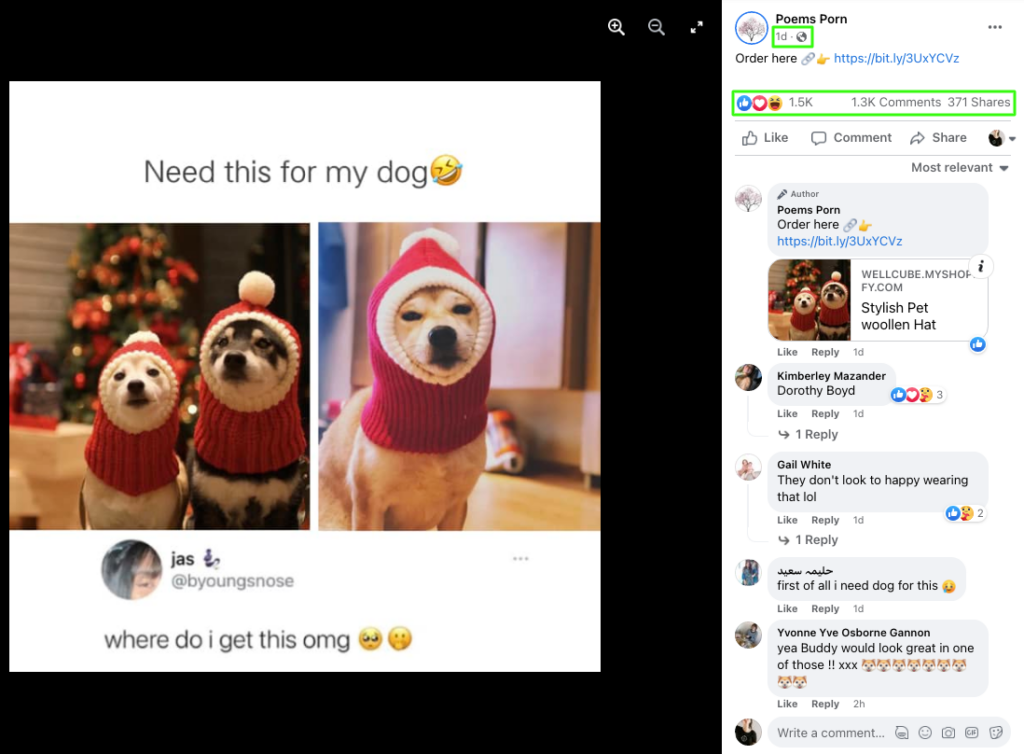 People are loving these hats so imagine how much better it can perform if you put just a tiny bit more effort than what we see here.
And with all the available designs on Aliexpress, you have a good chance to find a version not many has tried selling yet.
Targeting: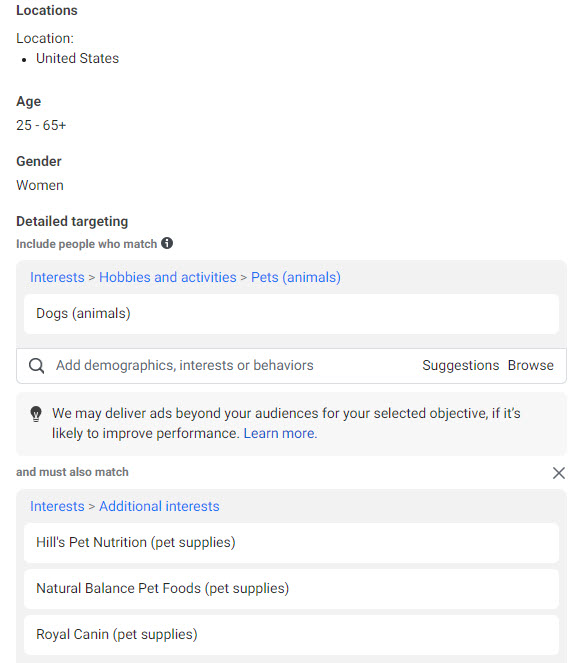 Targeting pet owners on Facebook is really simple!
The best way to actually land on pet owners and not just on people who "like" dogs is to target pet supply interests.
Someone who hasn't a pet can like the interest "Dogs" or "Cats", but the chances of him liking a bunch of pet supply related companies is low.
And if you layer it down, your ad will land on a lot of passionate pet owners.
As you can see, I decided to start with Dogs interests and I didn't combine it with cats. In my opinion, dog owners will have an easier time purchasing these hats because there won't be much resisting.
Unlike cats who are a lot harder when it comes to wearables…
The ad isn't "cat" proof but you'll at least land on more dog owners than cat owners. And if you want to reduce even more the cat owners, then add a few more dog related interests(layer it down!).
3. Warm Sock Shoes For Toddlers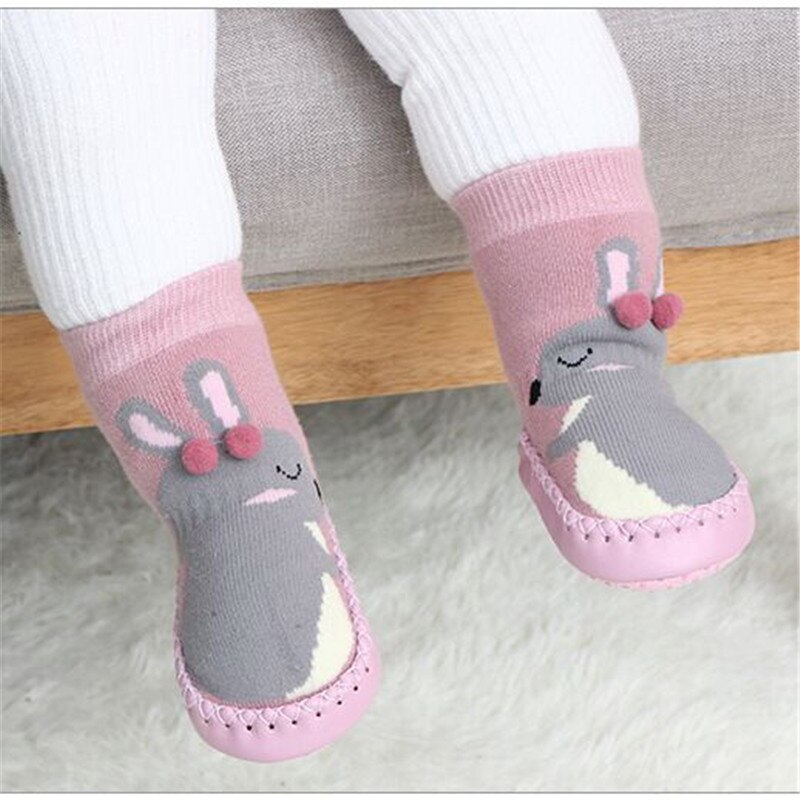 Kids accessories is one of the best niches to sell in… It is a bit tough to enter into this niche, but once you figure it out you can sell all year round.
If you have a kids product that solves a problem, then parents will have no option but to stop on your ad and buy your product.
And with the Cold season that is already here, parents everywhere will be looking for warm clothes to keep their little ones warm and safe.
So it's our duty as Dropshippers to suggest them our warm winter products before they jump to Amazon.
These warm sock shoes for toddlers is the perfect product to sell this Winter. It's cute, does exactly as advertised, and it's pretty cheap on Aliexpress which leaves us a good profit margin.
The reviews on Aliexpress are great and there are a lot of photos you can use for your ads + import them to your store as well.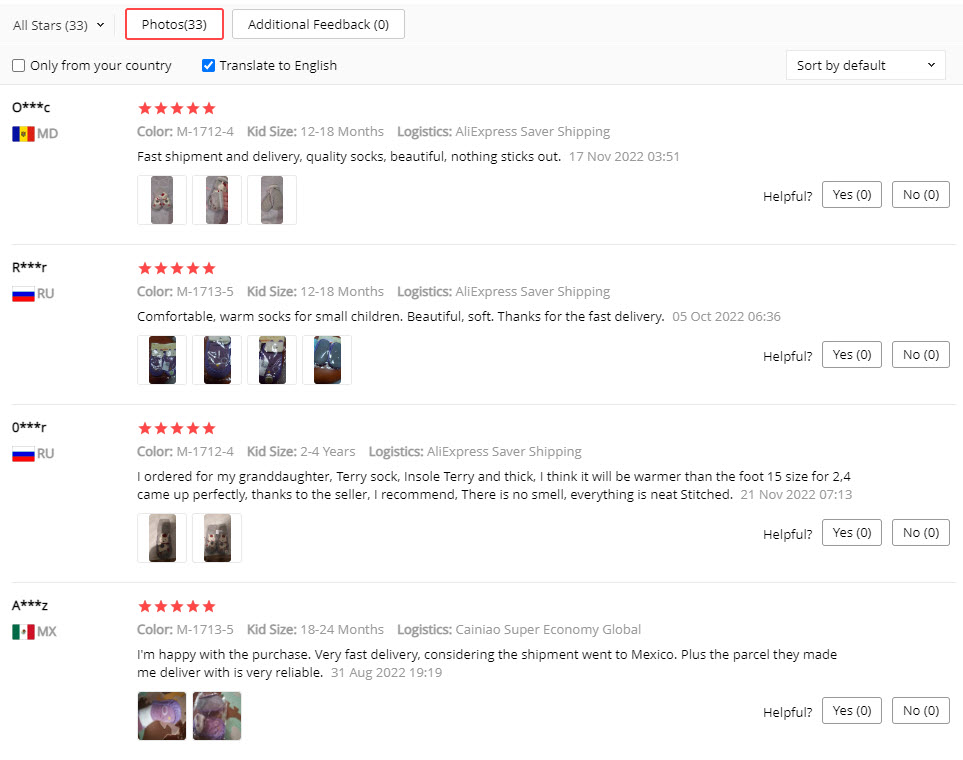 When it comes to children products, parents tend to go through the reviews a lot more so it's a must for you to import these to your store.
Note:
Import as many photo reviews as possible and pin the best ones to the top. The best reviews should always be on top!
Targeting: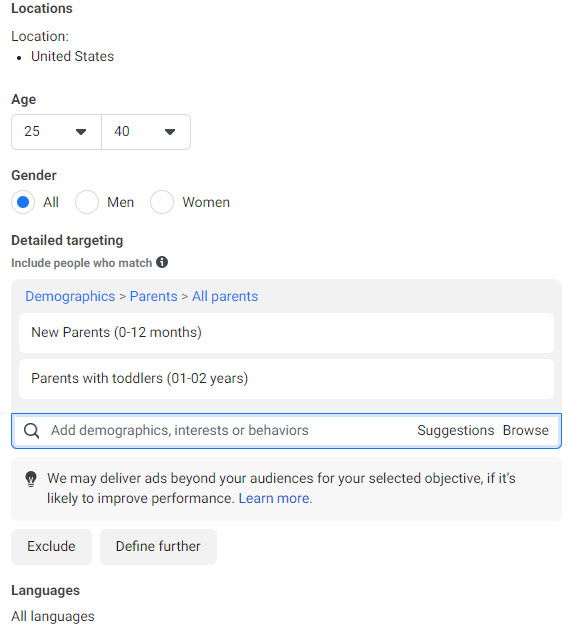 Luckily for us, targeting parents with kids in specific ages is easy. Facebook has pre-built interests for us to use like the example picture above.
Instead of targeting Baby brands and other related stuff, you can simply find parents with kids at specific ages. And in our case, we need parents with toddlers and up to 2 years old.
I strongly suggest you start your targeting this way.
4. Outdoor Garden Decor Led Lights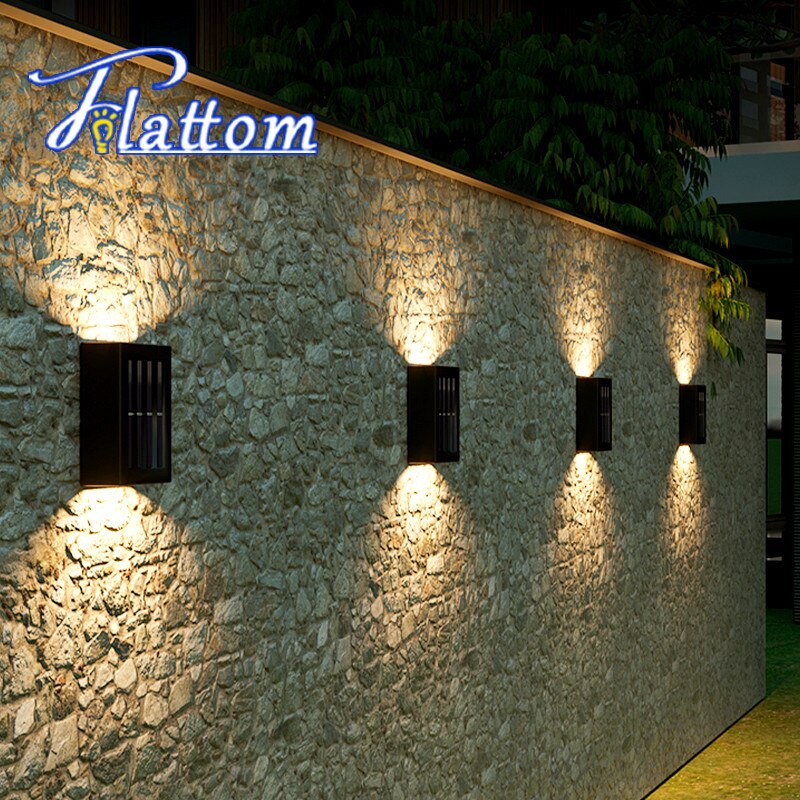 This product was a HUGE hit last year and it made a lot of sales to a few happy Dropshippers. And now's the right time to sell this product again!
But you can't just do the same thing and expect this product to blow up again…
If you want to really succeed with this product, you'll have to do a better job this time and promote it like a pro.
Find new footage of this product and create fresh new video ads no one has seen yet. Or try a different marketing strategy like targeting this product to a different audience and not USA like everyone is doing.
You can try a different selling strategy where your offer will be tempting enough for people to buy your product.
Or you can wrap this product and make it feel like a Brand – One Product store branding can really do wonders!
As you can see, there are a lot of options on the table… All you have to do is choose one and start making sales!
Pro tip:
Quantity discounts are a MUST when selling this product because no home owner is going to buy a single piece. This product should be sold in bulk so make sure quantity discounts are active and tempting enough for your customer to a good amount of units.
Targeting: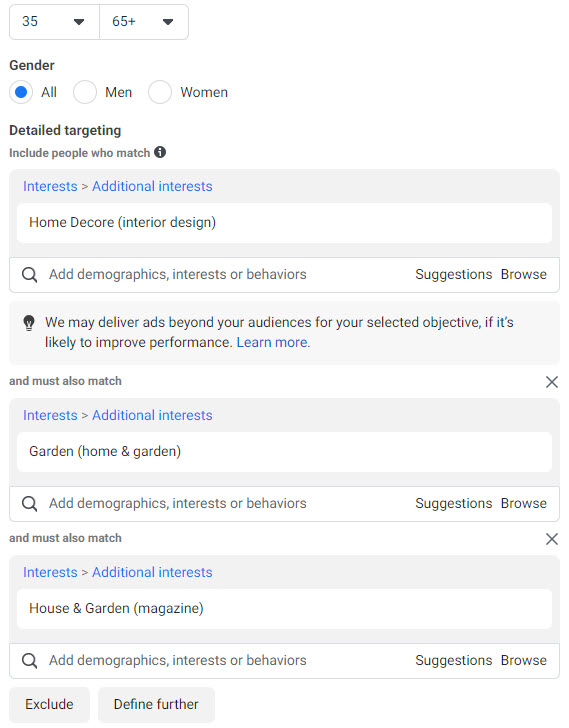 For this product to sell, you have to target the right audience from the start. There are people who will start by targeting big brands that sell all stuff for home…
But I would simply go with Home Decor interests combined with garden interests – This is enough to get a serious bunch of people who will be actually interested in this product.
To Sum It Up
Christmas is the most wonderful time for us Dropshippers but it doesn't have to be ALL around Christmas.
With these products right here, you won't need to worry about deadlines and chargebacks from angry customers…
On the contrary, the sales will only increase close to Christmas and you'll have the option to keep on selling these products for a long time after it's over.
So what are you waiting for?
Implement the tips in this article and start selling these products on your online store!
Struggling to find good products to sell? Not sure who's your target audience? Tired of losing money on products you were sure were "winners"?
Then Ecomhunt is what you need! Find hot winning products that are added daily, spy on their ads & stores and import them into your store in 1 click and Start Selling Today!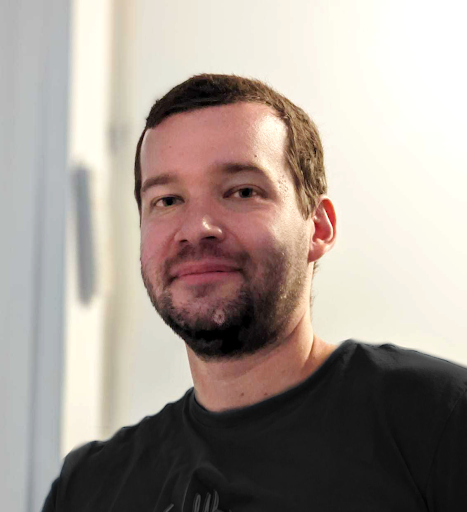 Daniel Aloni is one of the leading mentors in the Ecomhunt family. Daniel is a highly experienced Print On Demand seller with multiple 6 figures successful launches.