Here are 4 things you can do to upgrade your dropshipping store.
From building a lasting relationship with your customers to taking your store to the next level with branding, this article is a must read for any dropshipper.
These tips will greatly help you in your dropshipping journey so make sure to read it all.
Enjoy.
1. Build A Solid Relationship With Your Customers Using Email Marketing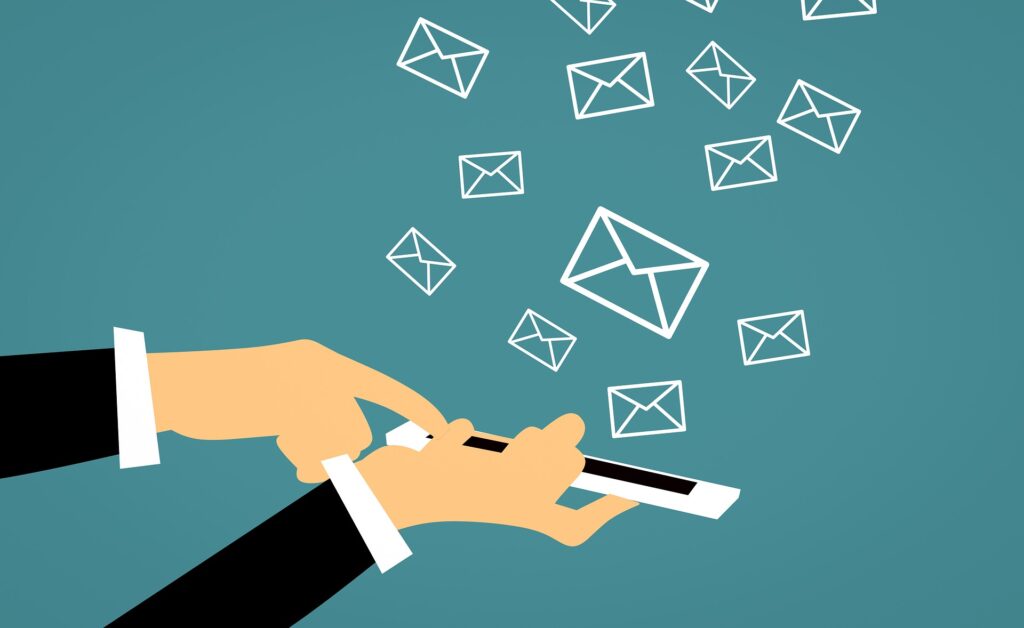 If you want to be a dropshipping shark and sell big time, then it's an absolute MUST to build a solid relationship with your customers.
Having a social media presence is one of the ways to do that, but it's a bit too general as you address all of your FB/IG/ETC fans at the same time.
You also cannot reach your whole fanbase on social media which means your announcements/promotions won't reach some of your customers.
Social media presence is good but it's only a start – If you really want to build a relationship with your customers then email marketing is probably your best choice.
By using email marketing for your business, you can send custom emails and give your customers a feeling as if you're talking directly to them.
A personal approach can do wonders especially if you're trying to sell something. Show your customers that you care about them and this might land you a few extra sales.
The second thing and probably the most important one is email marketing automation – Sending the right emails at the right time can be sometimes the difference between a losing store and a successful one.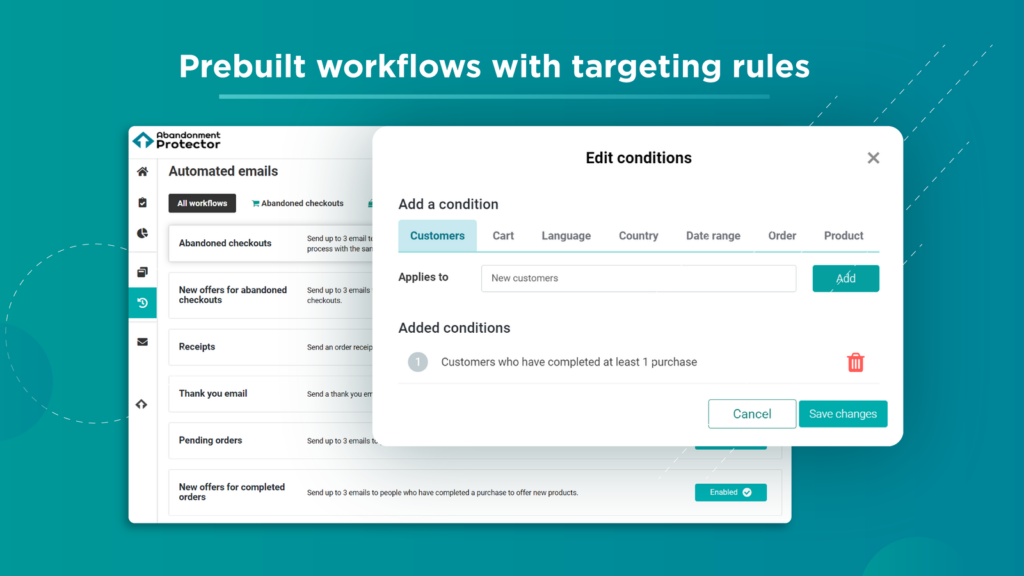 Checkout recovery emails, Thank you emails, Weekly newsletter emails, Welcome emails, etc, are your best way to get more sales and build a relationship with your customers.
It also translates to free money because you already have an email list and you can reach the same audience without spending a dime.
I wrote an entire article on how to increase your online store sales using email marketing, so make sure to check it out to learn about it.
Note:
This will require you to install a simple Shopify app that will automate the whole process for you. It's much easier than using the big email marketing platforms such as Mailchimp or Klaviyo. Perfect for newbies 🙂
2. Upgrade Your Product Inventory With Print-on-Demand Products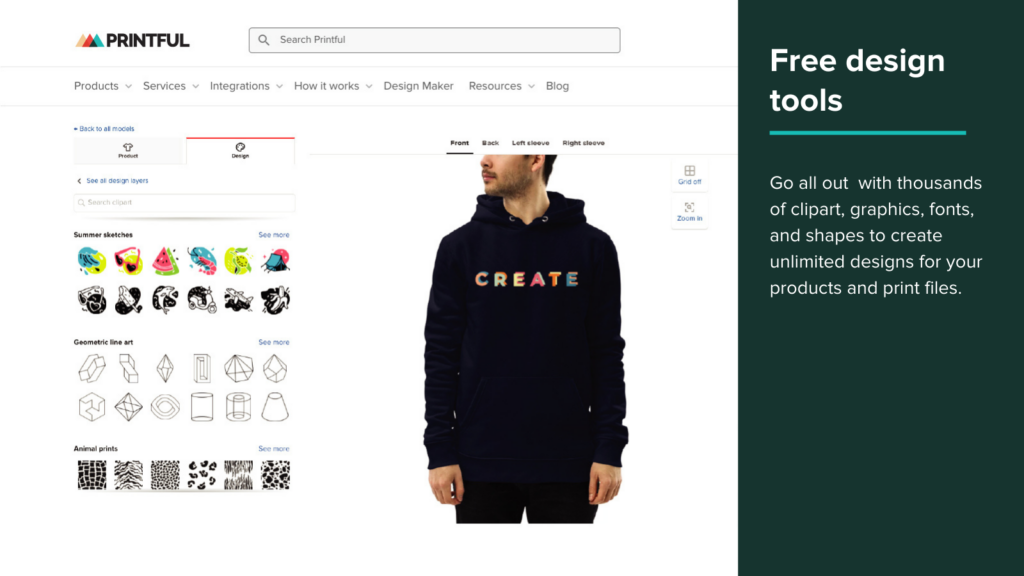 Whether it's a general dropshipping store, a one product store or a niche store, you can always find a way to upgrade it with POD(Print-on-Demand) products.
If you have a product that sells well and you're getting steady traffic to your store, having POD products will be a great help to potentially increase your AOV(Average Order Value).
Most POD companies have a large variety of products you can offer to your customers, so all you have to do is find the right design that is related to the product you're selling or your niche.
Once you have a POD product which you think can go well with what you're currently selling, just offer it up as a bundle or try to upsell it once your customer completes their purchase.
Another way to use the POD products to your advantage is to offer them up to your customers on a weekly basis using email marketing.
Let's say you're selling a cat niche product which is doing great and you already have plenty of happy customers. You already know they will likely buy a cat product so why not offer them up an additional product?
Instead of going through the process of finding a good product to sell from Aliexpress, you can simply create a POD product in a matter of minutes and offer it up in your weekly newsletter.
Something simple as a funny cat mug can easily net you hundreds of dollars with a few emails sent over the weekend. Once you're done with the mug, you can think of a different product and offer it the next week and so on.
How to get started with POD products on Shopify?
POD products are super easy to make, there's no stock limit, and the logistics behind the scene are almost always flawless so you can be sure your product will arrive in time and in good condition.
The only thing remains is the POD company you're going to use, what products to choose, and what to do with them to potentially increase your online store sales.
What POD company should you work with?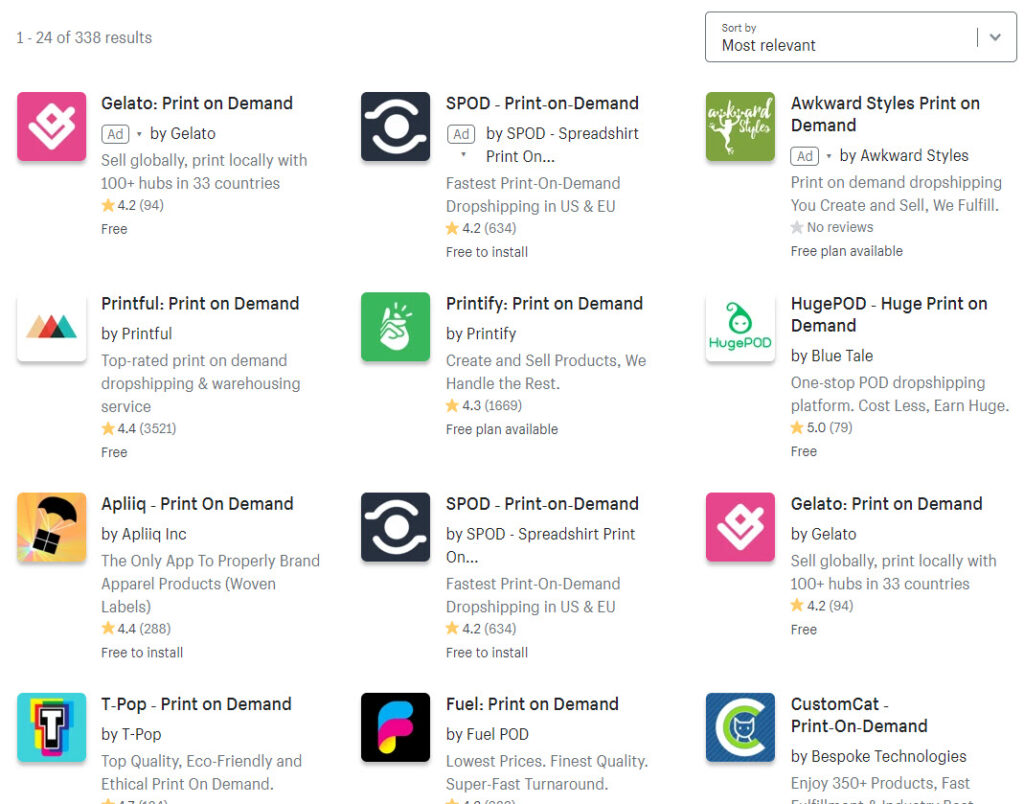 You should choose the POD company that suits your business the best. It can be a pricing issue or maybe a specific POD product you're looking for… It really depends on what you want.
I've worked with a big amount of POD companies and most of the times the quality and everything else was just fine. Just make sure to choose a company with good reviews, and everything else should be good.
Once you have the POD app installed on your store, you'll have an editor you can use and a Get Started guide if you're stuck. Once you upload the product and it goes LIVE on your store, everything else is automatic.
The order capture, the payment, the printing process, and the shipping is all done automatically for you. All you have to do is think on the next product you want to sell and collect your profits 😉
Note:
The shipping times are usually faster than the regular dropshipping times, so your customers are going to be pretty happy receiving their products in a timely manner.
There are also occasions like holidays where you have to stop selling a products because you're not going to make it in time, so offering a POD product which will still arrive in time can keep making you money.
3. Refresh Your Online Store's Design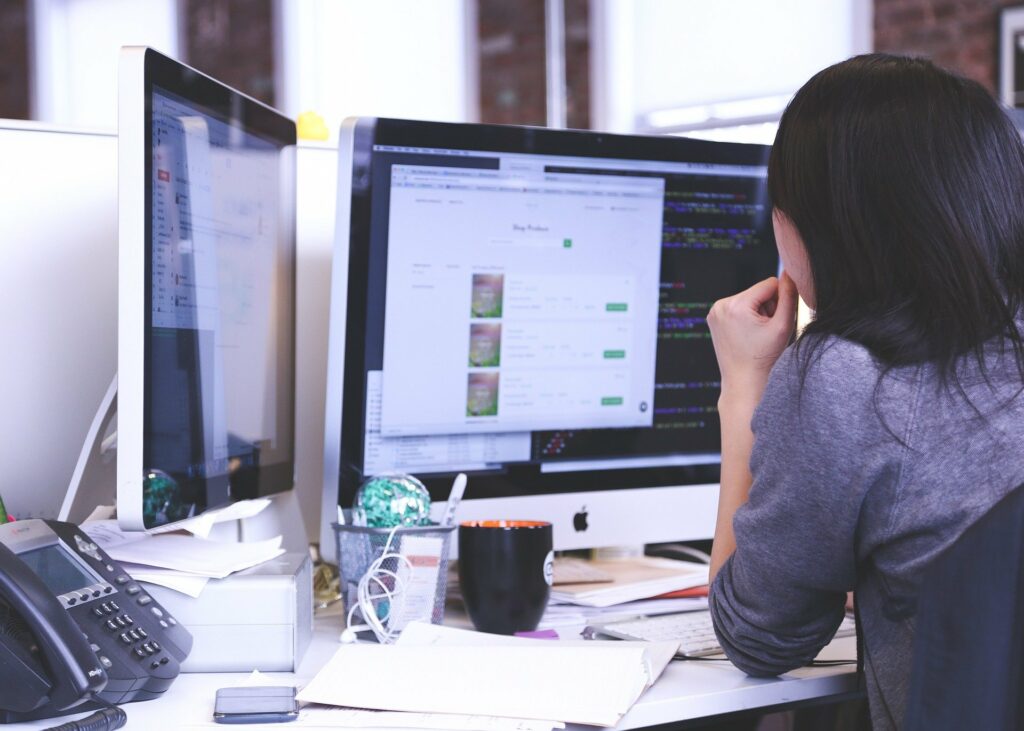 If you've been reading my weekly articles, then you probably know that I'm not a big fan of investing too much money on design.
The reason is that when you're just beginning to dropship, there's no real need to spend hundreds of dollars on design when there are really good free templates available out there.
Stuff like premium themes, custom banners, and a professional logo design shouldn't be your main focus when you're just starting out and don't even have any sales.
BUT if you're getting steady traffic and sales, then investing more on design can make your store look more professional, branded, and eventually increase your overall sales.
What should I change in my store design?
You can start by purchasing a premium theme – Paid themes usually have built-in features that can really upgrade your design and even increase your conversion rate.
Stuff like having an Instagram feed displayed on your store or having a custom cart page can really upgrade your store's look and also increase your conversion rate.
The next thing I would change is the banners – Banners are a great way to promote your store's discounts or certain collections, so having a well designed banner can bring you extra sales by directing your customers to the right place.
And in the end, I would refresh a bit the logo if you still haven't and focus on giving it a more professional look. We want our customers to feel they're shopping from a real business that delivers the goods.
4. Branding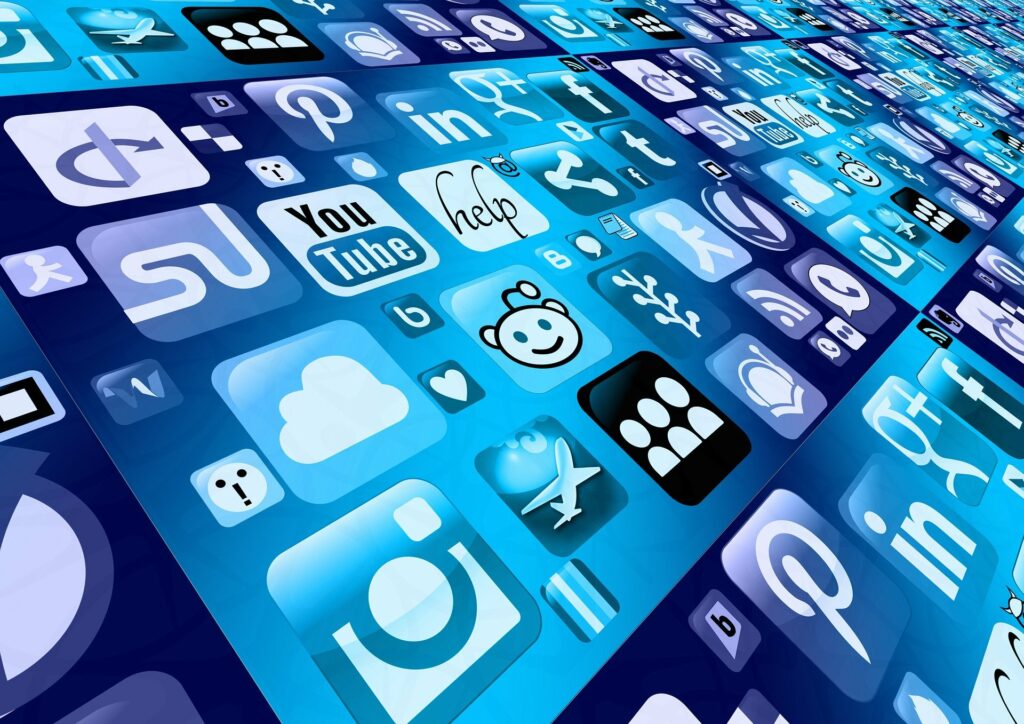 When I say "branding", I bet the first thing that pops in your head are all those big brand names like H&M, GymShark, etc. But in reality, it's much easier than you actually think…
Branding doesn't have to be something huge like getting a warehouse space, ordering stock, and getting workers. When you're just starting out, it can be simply done by stamping your logo on the products you're dropshipping.
There are companies out there that can source any product you like from Aliexpress(usually for a cheaper price), and ship it for you to your customers.
Companies such as Drophippo, Yakkyofy, CJ, and others can do it for you and the whole process becomes almost automatic. You just get orders and these companies take care of the rest.
There's usually no minimum orders and it's basically the same as dropshipping from Aliexpress but just faster. The difference is the additional services these companies provide.
Stuff like having your own logo on the product you sell, or having a custom Thank You message card with each order, etc.
These small changes to how the product is delivered is the beginning of any dropshipping branding journey. As small as it is, it will still give your customers a feeling that they're shopping from a real brand and not just some knockoff.
This change can help you retain your customers for longer periods of times and get much more from then in the long run. And who knows, maybe it will go really well and you'll advance to the next serious branding stage.
To Sum It Up
Dropshipping can be a great side hustle but this doesn't mean it will work for you if you do half the job. Take it seriously, learn how things work, and always look for ways to upgrade your store and provide a better experience for your customers.
Trust me, once you have all that in check, your dropshipping business will flourish.
If you have questions, feel free to ask me in the comments.
Good Luck!
Struggling to find good products to sell? Not sure who's your target audience? Tired of losing money on products you were sure were "winners"?
Then Ecomhunt is what you need! Find hot winning products that are added daily, spy on their ads & stores and import them into your store in 1 click and Start Selling Today!
Must Read Articles: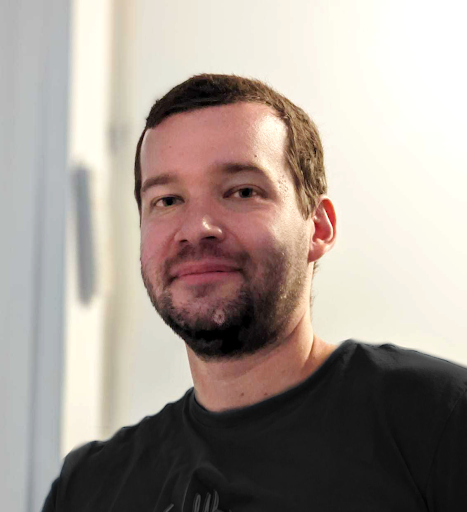 Daniel Aloni is one of the leading mentors in the Ecomhunt family. Daniel is a highly experienced Print On Demand seller with multiple 6 figures successful launches.