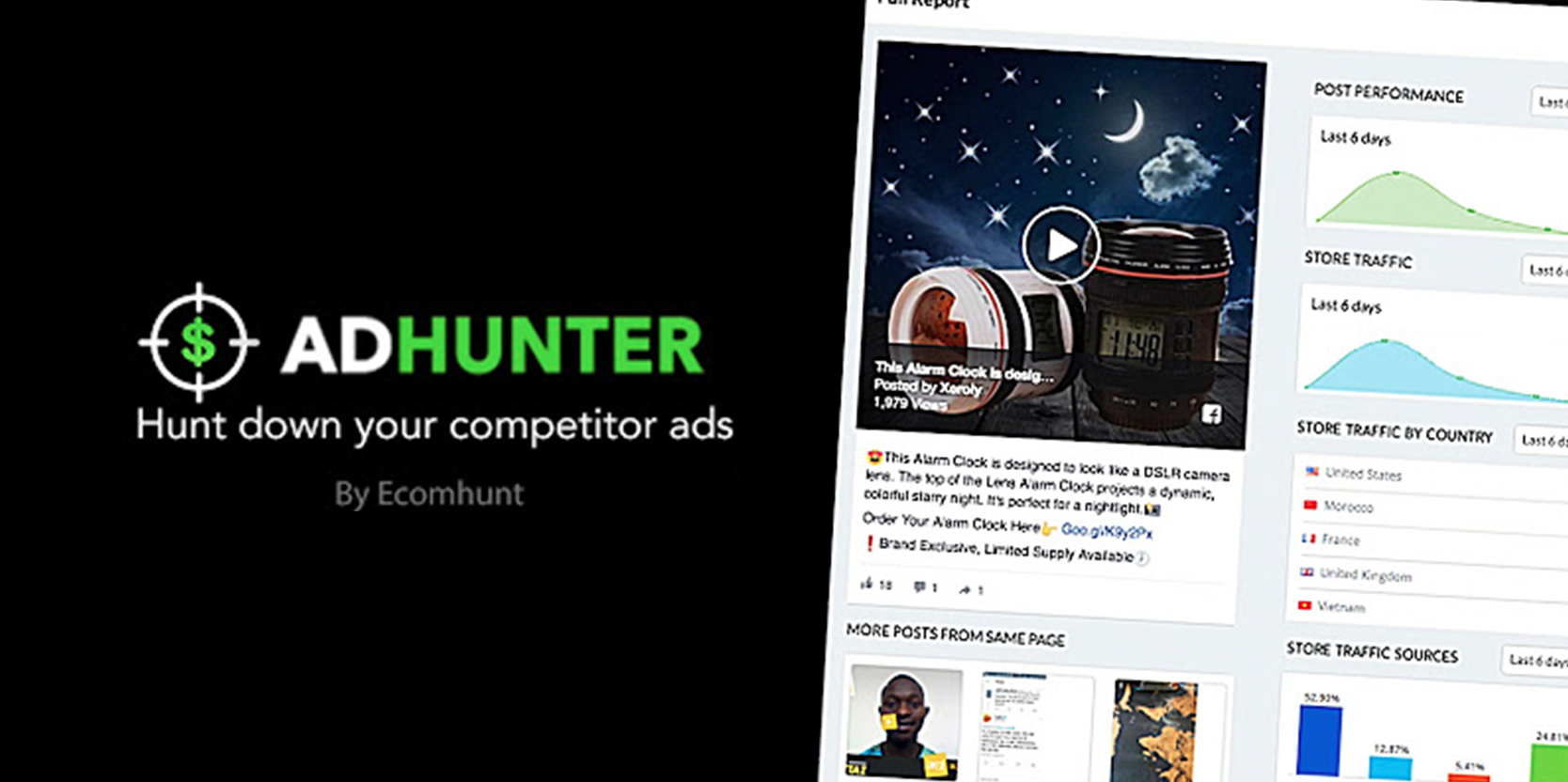 Hey there!
Mordechai Arba here from Ecomhunt with a new 100% FREE
app to help you make more money with your store and huge success with Facebook ads.
This app will give the power to Hunt down any sponsored ad on Facebook and
reveal your competitor ads performance LIVE!!
AdHunter is the first chrome extension of this kind.
I have made for you a quick video tutorial to help you getting started:
Ready to Hunt down your competitors Facebook ads?
Click Here to install AdHunter 100% FREE
(I'm not sure for how long AdHunter will be free… but if u install now I promise you it will stay free lifetime for you.)
For any question/ bug report/ ideas:
[email protected]
Enjoy!
Mordechai Arba is running multiple successful online stores, and is now the Founder & CEO of Ecomhunt. Ecomhunt was founded to help store owners easily find winning products, and build stable online store businesses.