If you're selling on Shopify then by now you have probably installed a few apps. But do you really need them and are you getting the best price?
Installing a Shopify app can increase your sales, make your store look better, help you better communicate with your customers, and much more.
But each business is different and what works for someone else doesn't necessarily will work for you.
So to make it more clearer and to help you save money, here are the 4 things you should do before installing apps on your Shopify store.
Make sure to read the whole article so you don't miss a thing! And if you have any questions, feel free to ask them in the comments below.
1. Ask Yourself "Do I Really Need This App Installed On My Store Right Now?"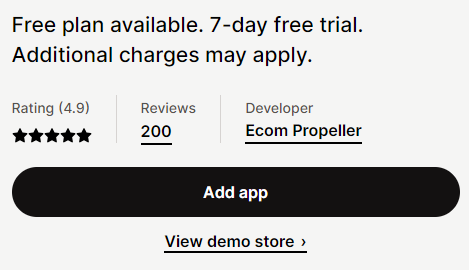 If you open a Shopify store, then you will definitely need some apps installed there to have it ready for the traffic you're about to receive.
Some of them will be completely free but most of them will cost something – It can be a monthly charge, a percent of your sales you make using that app, or even both.
And in the end it all adds up…
Yep, most of the Shopify apps are pretty cheap and paying $7/month doesn't seem that high compared to all the other costs around. But when we talk about multiple paid apps on your store, then you can easily cross the $100/month mark and pay more as you go.
In the past 2-3 years that I've been a part of Ecomhunt, I had a chance to review quite a few Shopify stores. Mostly beginner level stores of people who just started Dropshipping and barely pushed any traffic.
Now what surprised me the most is the crazy amount of apps they had installed on their stores. I'm talking about an average of $150 a month on app payments alone when they barely had any traffic OR the store wasn't even live.
And this is exactly what I want you to avoid because it is insane to have so many apps installed when you're barely getting any traffic.
I'm talking about apps multiple scarcity apps, apps that change the design a bit, and stuff like that which is unnecessary for beginners.
Scarcity is a great way to score a few more sales but if you just use all the scarcity features at once then it just looks spammy and makes your store look as a scam website.
Or for example a premium TikTok reel addon that is a great thing to have more engagement but for that you need an active TikTok account and post on a daily basis.
If you don't post daily then why pay for this app?
You have to understand that as a beginner your top priority should be to get sales and to increase your numbers with each month. So the apps you install should be focused in that area.
It's ok to install a scarcity app but don't exaggerate and install multiple scarcity apps and try all the features at the same time. Get one app and do a small change to see if that gets you more sales.
Install "safe" apps that increase your Average Order Value like bundle apps, quantity discounts apps, and so on. Make adjustments and test it slowly till you get the right formula that gets you more sales.
Keep track of your budget and make sure you don't throw your money away.
2. Look For The Best Deals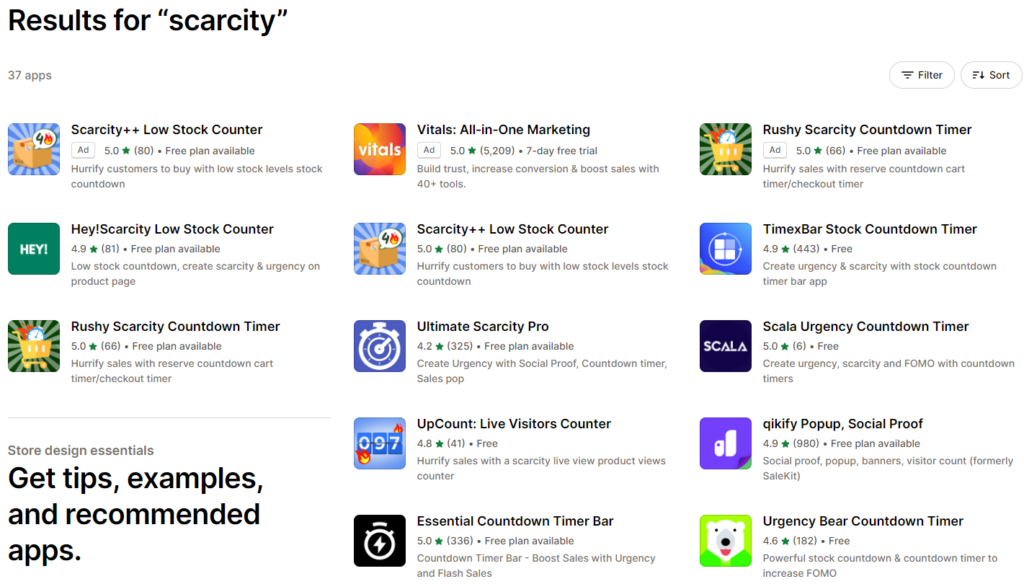 The Shopify App Store isn't so different from Amazon, eBay, or other marketplaces out there.
Users, who are app developers, develop and post their apps on the Shopify App Store with one sole purpose: To make money.
It doesn't cost anything to post an app on the Shopify App Store, and the monthly price is set up exclusively by the app owners. They set up the monthly price and Shopify then takes a cut from each sale.
Now… Building an app, as you probably know, isn't cheap and it takes time to make it work and follow Shopify's guidelines. So the app developers are looking to return their costs as fast as possible.
Other than that, there's also the competition so you have to really standout in order to have enough installs to cover the costs and make profit.
And as you know, more competition equals more opportunity and that means that store owners have a big variety of apps to choose from 🙂
There could be a scarcity app that gives you some basic countdown timers and that's it, while a different scarcity app has a lot more customization included.
But most importantly…
The price is impacted the most by the competition and that means that you can usually find an app that does exactly what you need for a cheaper price. You only need to look for them because they don't always appear on the top.
And just like that, you can save a lot of money simply by not installing the first app that pops up in your search results.
3. Look Or Ask For An Additional Discount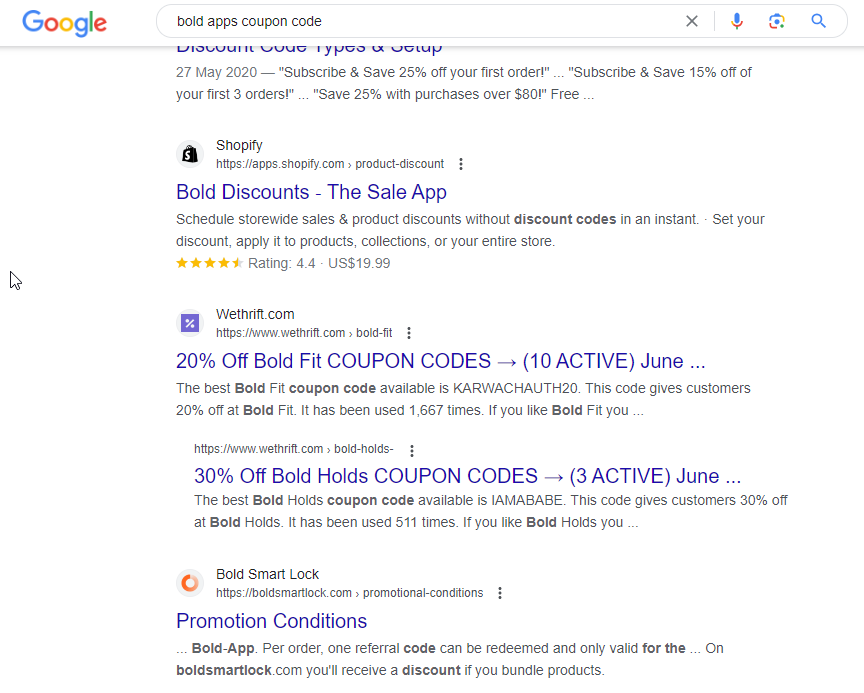 Like any business out there, Shopify app owners are looking to score as many users as possible to profit more. And there are quite a lot of options to attract more users and get them to install your app.
It can be done by having a superior app compared to the competition, by running ads on various ad platforms and even from within the Shopify App Store, or by using affiliates who promote the app on their channels.
Another way to attract more users to the app is by offering special promotions and giving out coupon codes, and this is where we come in and try our luck.
We as store owners can either go and search for discounts/coupons on Google for a certain app we need OR by reaching out directly to the app owner/team.
You can easily find an email address to contact the app development team or use a live chat for a faster response and there you can ask for a possible coupon code.
I can give you a guarantee that they're holding "hidden" coupon codes and they're not afraid to give them away. So if you ask politely for one, you might get to save a few dollars each month which add up if intend using the app for a long time.
4. Delete Unnecessary Apps Before The Free Trial Expiration Date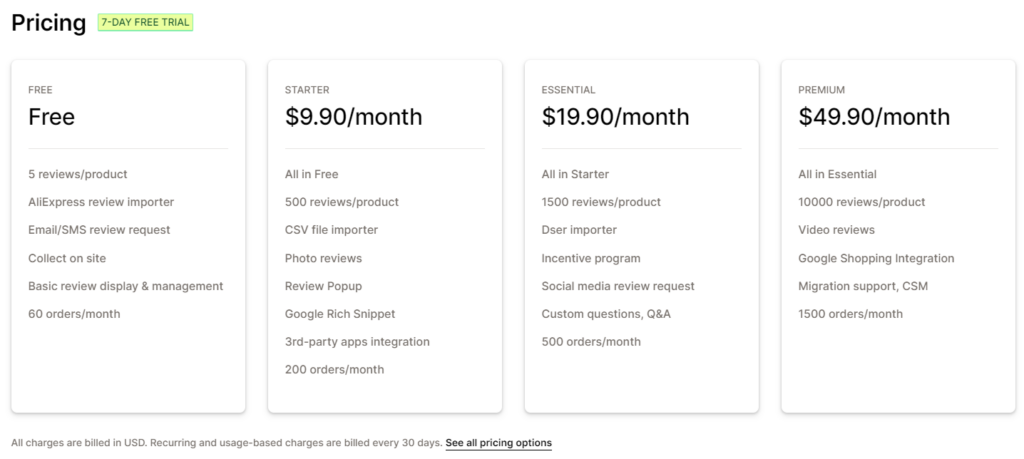 Almost every app on the Shopify App Store offers a completely free trial period for the store owner to test them out and decide if the apps are a good fit for his/her needs.
And unlike other free trials out there, there's no need to enter your credit card details each time and the cancellation process is really simple and done by uninstalling the app with a single-click of a button.
Though the problem starts when there are too many apps installed in free trial and the store owner is overwhelmed and simply forgets about the few extra charges that are going to kick-in really soon.
So it's possible that an app you just installed on your store isn't really doing anything to increase your sales but you keep it running because you forgot about it. And then suddenly you see an extra $30 charge on your Shopify bill and realize that you just gifted your money.
Shopify isn't going to remind you about the free trial ending so you got to keep track yourself. And for that, there's a small neat little trick that I use which will take you 2 minute to do.
If you're using Gmail, you have the option to schedule emails and make them go out in a certain date. Use the email schedule option to remind yourself about the Free Trial ending of a certain app.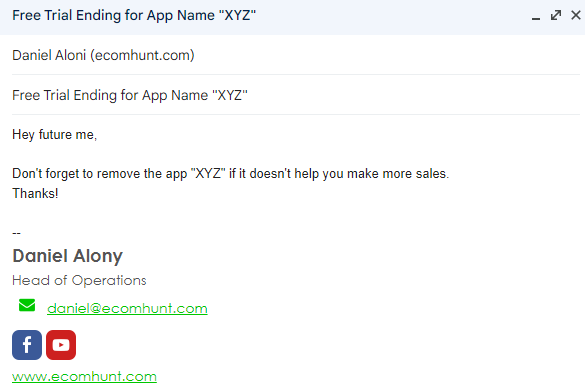 Write the details of the app in that email and schedule it to 1-2 days before the trial ends so you don't get charged for nothing.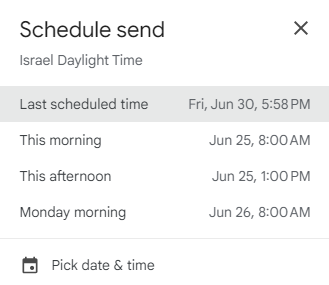 It's a neat little feature that Gmail has and can work as a reminder for important stuff like deleting an app that doesn't help you with making more sales or just because you don't like it anymore.
Bonus: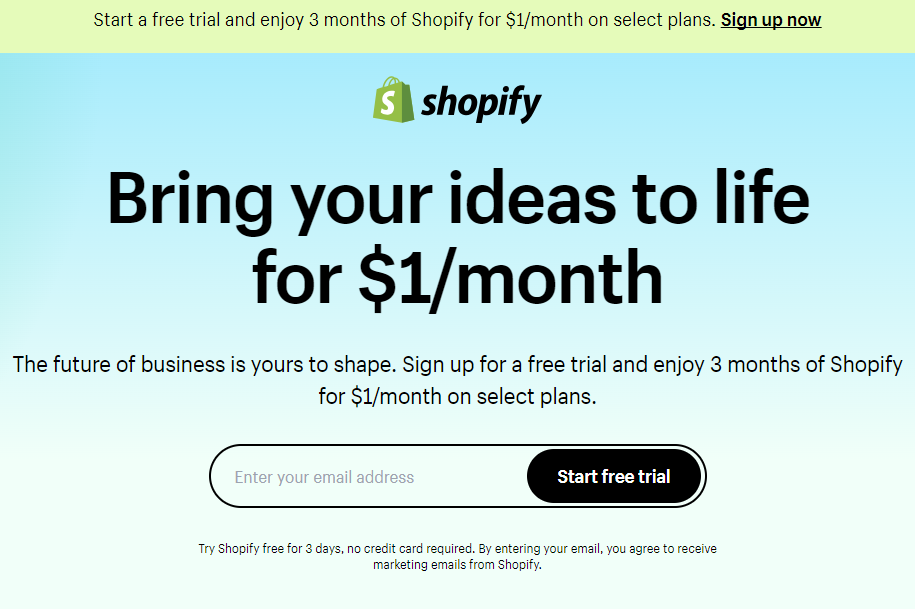 And if we're already talking about saving money on apps and reduce the monthly costs, then why not also save on the Shopify monthly plan and get your store running for only $1/month for the first 3 months instead of $39/month!
Use this link to save BIG on your Shopify monthly subscription.
To Sum It Up
Compared to a physical business, online business costs are MUCH cheaper and you can set everything up and start selling in a matter of days.
But this doesn't mean that you can now overlook some of the costs and not care about how much you spend a month. Even if these costs are pretty low, in the end it all adds up and it can be the difference between a profitable store and a failing one.
So make sure to always look for a cheaper option and save every dollar because you may need it in the future.
Good luck!
Struggling to find good products to sell? Not sure who's your target audience? Tired of losing money on products you were sure were "winners"?
Then Ecomhunt is what you need! Find hot winning products that are added daily, spy on their ads & stores and import them into your store in 1 click and Start Selling Today!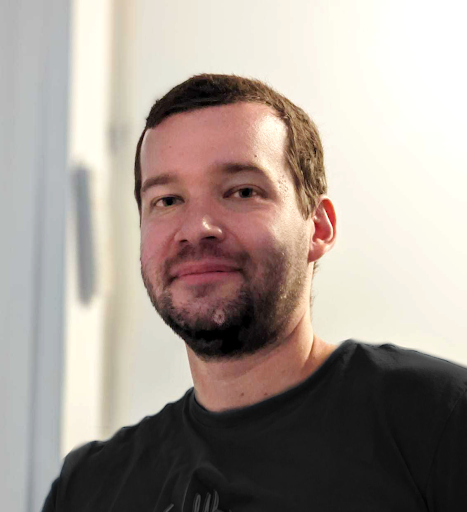 Daniel Aloni is one of the leading mentors in the Ecomhunt family. Daniel is a highly experienced Print On Demand seller with multiple 6 figures successful launches.