If you're looking for a HOT product to sell in 2023, one that has a pretty good profit margin, then you absolutely cannot miss these amazing sneaker slippers!
These slippers are exploding on Facebook, TikTok, Instagram, and basically on any social platform out there… The target audience for these is HUGE so there's plenty of money to be made here!
In this week's article, I'm going to review everything there is about this product including the store & Facebook ads. I'm doing this so you can see for yourselves how a product like this one should be advertised and sold.
You'll get solid tips on how to possibly do a better job than the original seller and if I see any mistakes I am going to point them out here.
So what are you waiting for? Start reading because your 2023 Winning Product is in this article.
Good luck!
The Product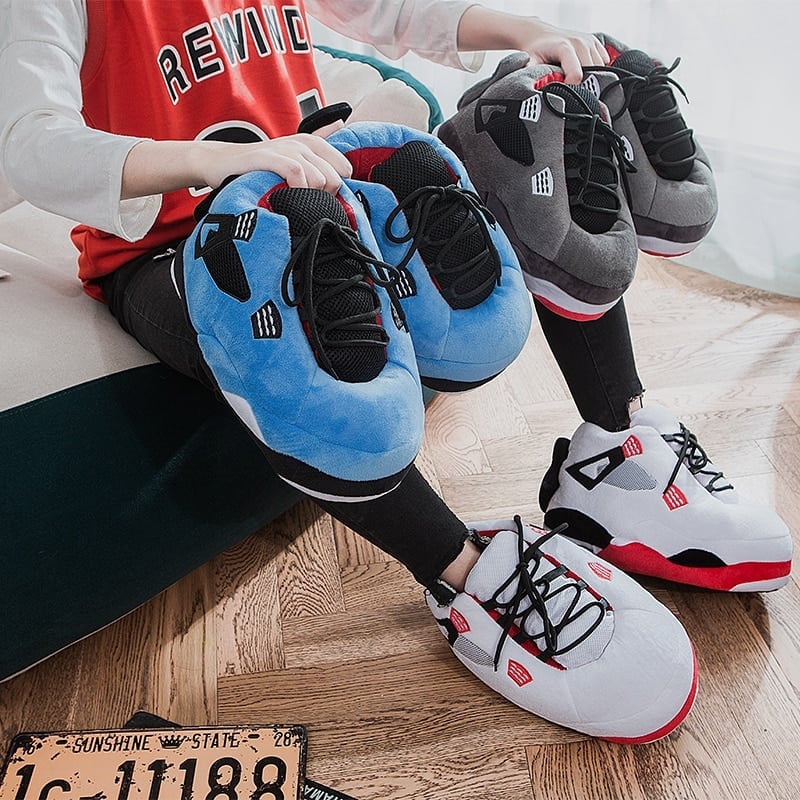 This week's product that is going to explode on 2023 are these awesome sneaker slippers I found on Ecomhunt. It was impossible for me not to recommend these slipper sneakers because there's A LOT of money to be made on this product!
These slippers look amazing, their premium look will give us the option to price them relatively high, and with the current Aliexpress price we're looking at a profit margin of at least $20.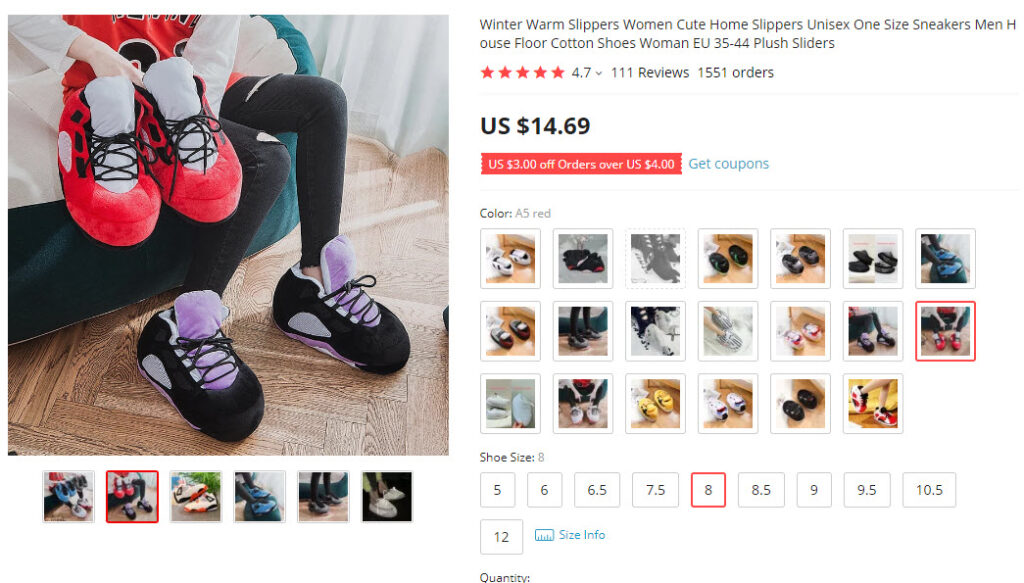 There's also a lot of different styles to choose from so this product is definitely one you don't want to sleep on!
When it was first posted on Ecomhunt, it didn't have too much engagement.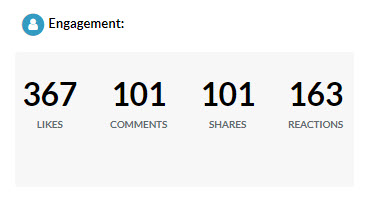 But as we speak, it's starting to get traction with a good amount of views. By the way… This is just a single ad out of many – Their ad library is full of ads!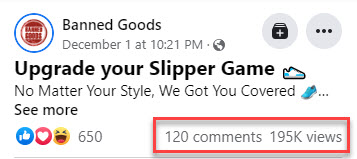 Everything about this product SCREAMS a winner, so don't sit out on this one and start selling it now!
The Ad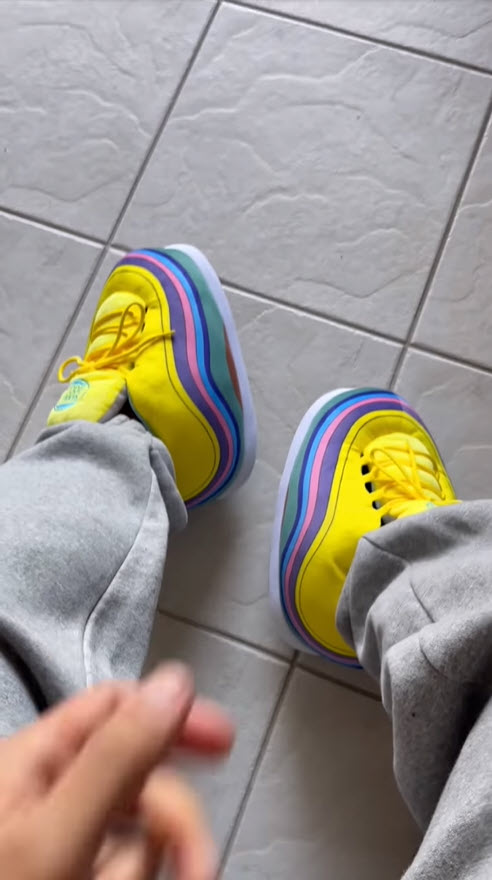 So what we're looking at here is a TikTok style ad showcasing the 3 different styles with a jumpy music playing in the background. A classic TikTok ad, only without the familiar voice narration and the TikTok symbol.
To be honest, in the last year I have been seeing more and more TikTok style ads and it's definitely worth a try because they seem to work.
They're also pretty easy to make so it's worth a shot creating an ad with the same style and running it on Facebook.
I'm still missing a call-to-action text at the end of this video and some text about the amount of different styles they offer and maybe the current discount they run.
But other than that, it looks good and it's definitely working.
And if you happen to check their ad library…

You'll notice they're running quite a lot of ads and each one is different. Different creatives, different type of ads, different placements and so on.
These guys realize that in order to make money on Facebook, you should always test different creatives and different type of ads.
If you want to learn how Facebook ads should be done, go check their ad library.
The Store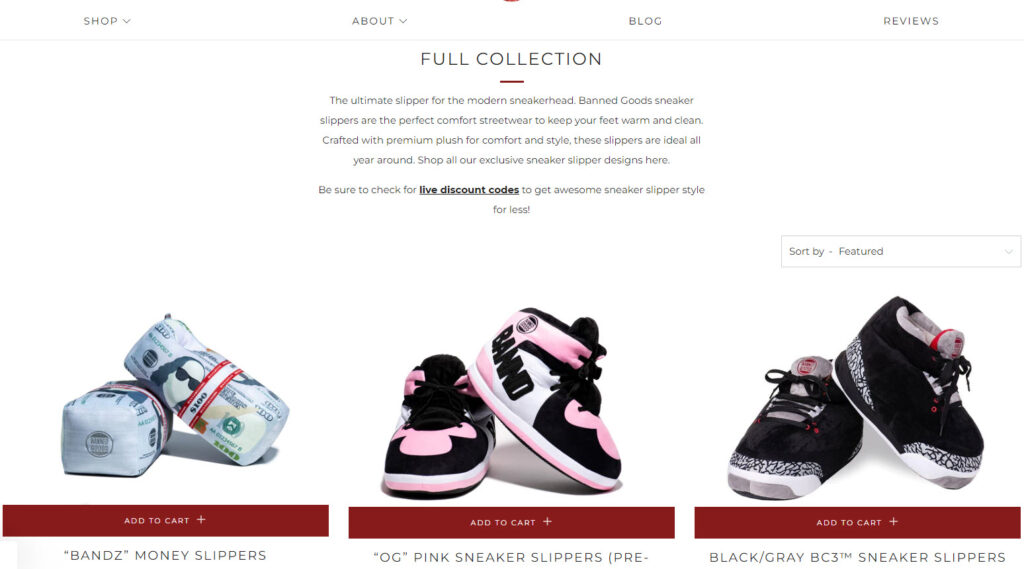 I'm actually quite impressed with what they did here! Instead of sending customers to the product page and showing them dozens of different styles in a boring dropdown variant picker…
They created a product page for each style even if some of them are just different colors. It's pretty good because when the customer is already on the product page, he won't see anymore styles or color options there.
This will speed up their decision making and the only available button there will be the one that pushes them to the cart page.
Other than that, everything else looks perfect and the store is really well organized.
There's a simple sizing guide that explains exactly what size customers need to pick for the slippers to fit.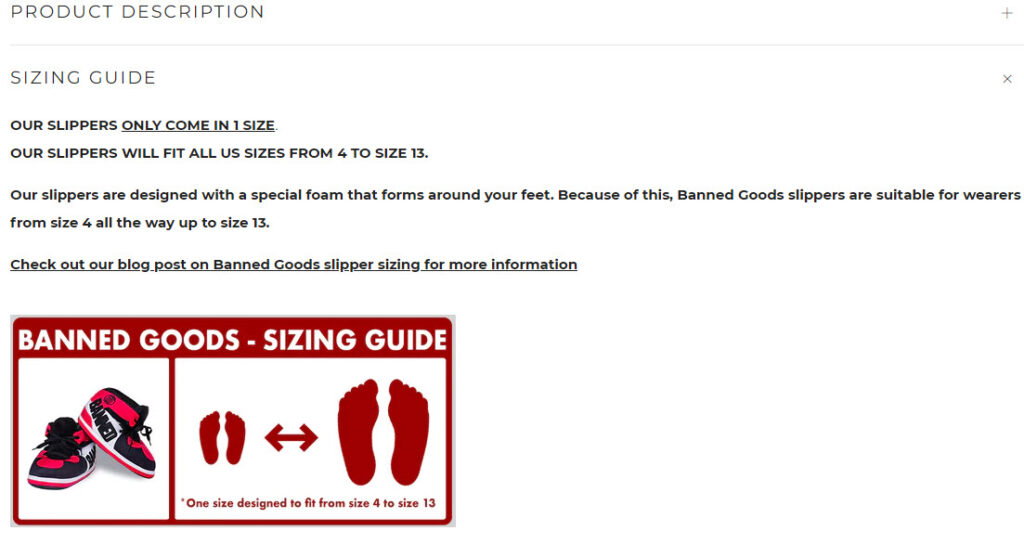 Their Instagram and TikTok theme widgets act as a review section which really boosts their trust.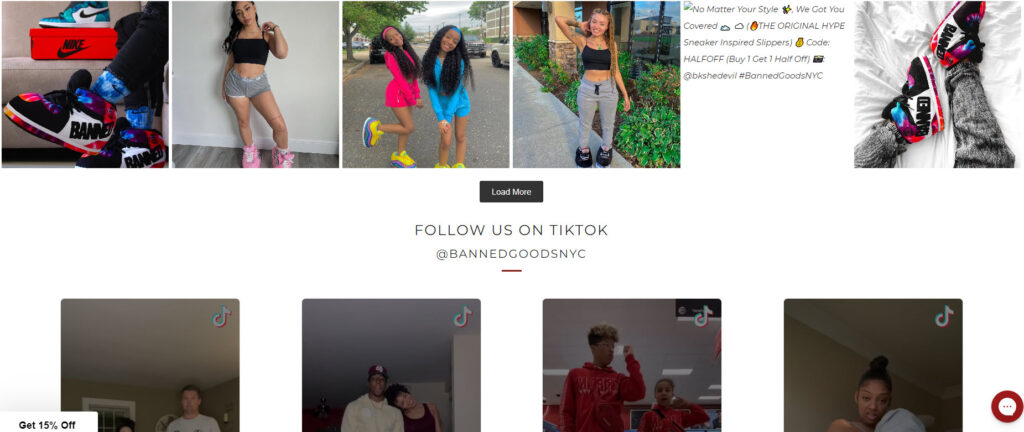 Combined with a Winning Product such as this sneaker slippers, they're definitely exploding in sales right now!
The Checkout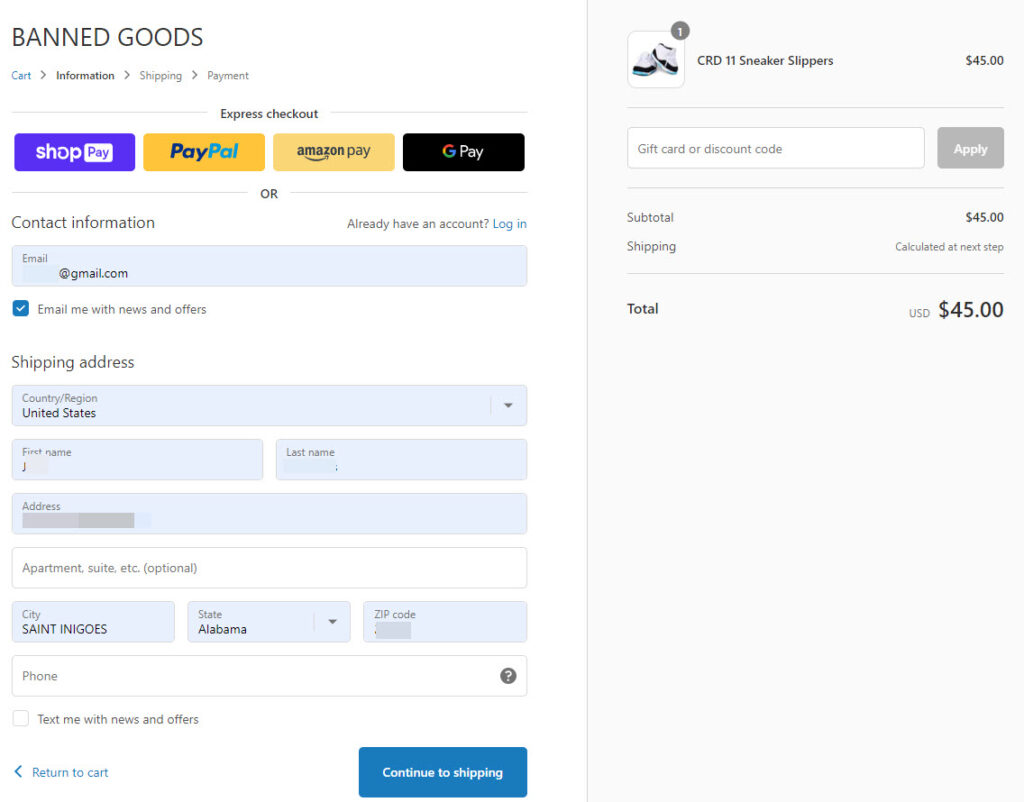 It took me a bit by surprise to see no logo at all on their checkout page. They probably forgot to add it but in their case it doesn't do any damage because their social proof is already through the roof.
Still… It would've been nice to see their logo on the checkout, maybe combined with a few trust badges next to it(it wouldn't hurt for sure!).
Their phone number is not optional and you must fill it in order to proceed to the next page. I believe they do quite a lot of SMS marketing so in this case there's a good reason behind this move.
Shipping page: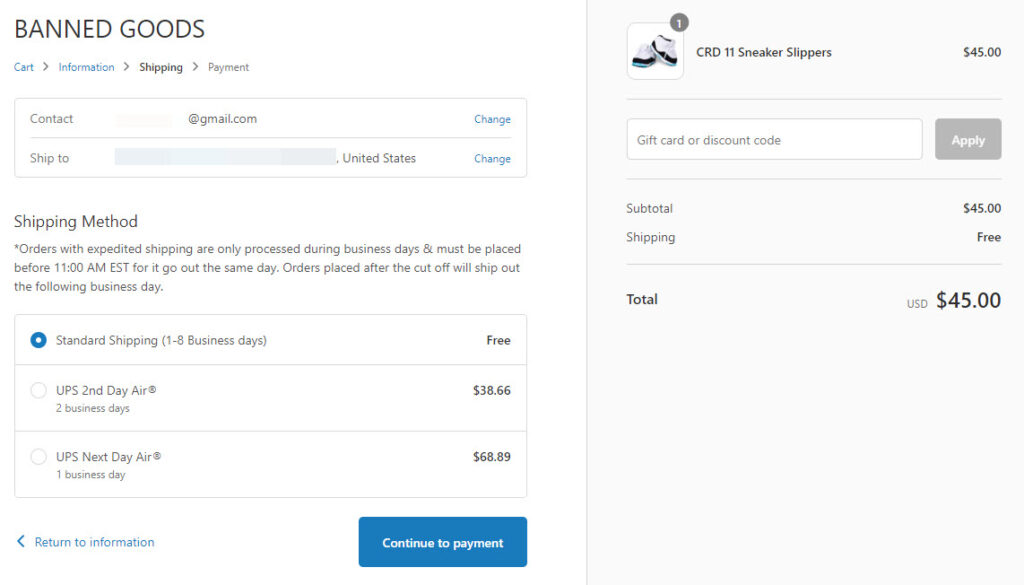 Now here we can see a mistake and it's a pretty big one!
First of all, It doesn't hurt their conversion rate because there's a Free Shipping option available. But the premium versions are just nuts…
I don't know if this is a bug or maybe that's because we're too close to Christmas time, but the shipping rates are insanely expensive.
Paying $40 shipping price when your product costs only $5 more isn't realistic at all and these shipping options make them look a bit greedy and I would even say amateur.
And I'm not even going to talk about that $70 shipping options which is simply ridiculous.
If you can't offer a normal price for your premium shipping packages, then it's better not to offer them at all.
Payment page: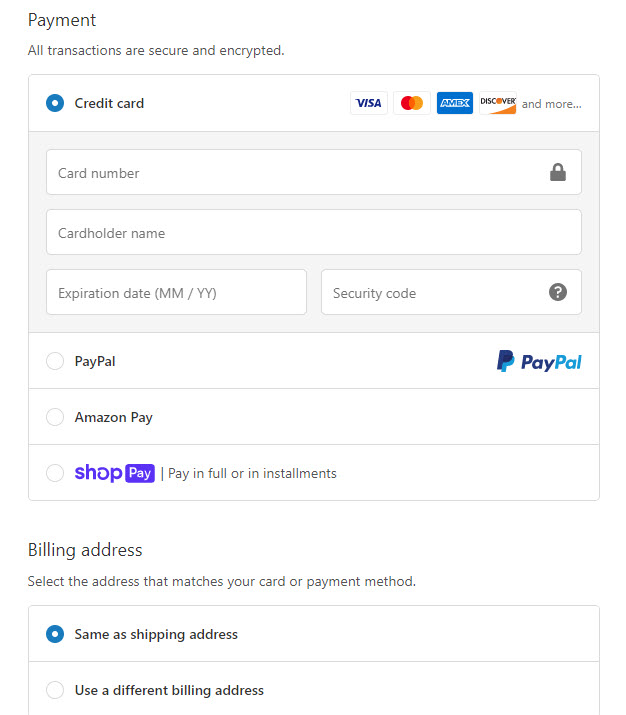 A regular payment page with 4 available options which is pretty nice to have. Nothing to fix or add here.
To Sum It Up
These sneak slippers are absolutely amazing and you should definitely jump on the trend wagon and sell them too!
The audience for these is HUGE, and there's enough video footage and pictures you can use to create stunning ads that will make your customers buy.
Implement the tips in this article, spy a bit on their ads, and you'll be on the right path to make some good money in 2023!
Good luck!
Struggling to find good products to sell? Not sure who's your target audience? Tired of losing money on products you were sure were "winners"?
Then Ecomhunt is what you need! Find hot winning products that are added daily, spy on their ads & stores and import them into your store in 1 click and Start Selling Today!