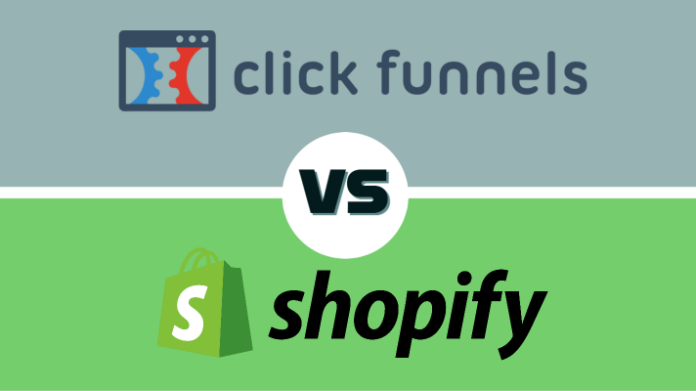 ClickFunnels or Shopify?
Which of the following tools will best fit you?
This will largely depend on the type of dropshipper you are and how you prefer to run your business.
To help you make the right choice, this article discusses the differences between the two platforms as well as for whom each is best suited.
Keep reading to find out!

Table of contents:
What is ClickFunnels?
ClickFunnels is a funnel builder, or in other words, a platform that creates opt-in pages and landing pages.
Sales funnels are designed to help businesses sell their products online.

With ClickFunnels you have the option of choosing ready-made sales funnels, run automated email marketing campaigns, and other marketing tools.
Overall, ClickFunnels is the all-in-one solution for marketing your products and managing your store easily and effectively.
What is Shopify?
Shopify is one of the most popular ecommerce platforms that offer everything you need to build an online store to sell products.
Their goal is to make creating and managing an online business easy and beginner friendly.
Including drop shipping businesses.
One of the best aspects of dropshipping with Shopify is their large variety of dropshipping apps and suppliers.
On top of that, you are equipped with a bunch of features, customization, management, and shipping tools that offer you full control over your business.
What is the difference between Shopify and ClickFunnels?
Like was already mentioned, ClickFunnels purpose is to help entrepreneurs build sales funnels. Shopify is an ecommerce platform that is used to build online stores.
To help you visualize the difference, imagine an online store as a physical store, where you can come in and go over all the different products the store has in hand.
A sale funnels on the other hand is more like a salesman owning a cart inside a mall, offering potential passerby customers their special product. The funnels are basically just a bunch of web pages that eventually direct the customers toward a checkout page.
Cost
ClickFunnels
There are only two subscription plans to choose from-
The basic plan for $97/month
The platinum plan for $297/month
You can get a free 14 day trial to each of these plans.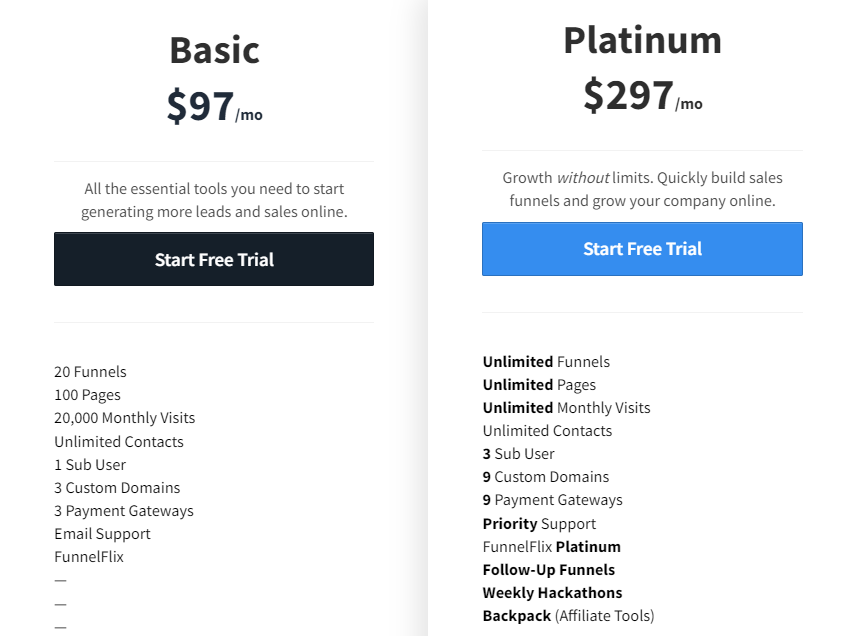 Although the basic plan is a bit limited in comparison to the platinum plan, it still contains all the features needed to get going, especially for a beginner.
But if you need more than 20 funnels and want access to their affiliate tools, then consider subscribing to the platinum plan.
If you choose the annual plan you will get a discount that can save up to $594 a year.
Shopify
In order to start using Shopify for your online store you need to pay for either one of these subscription plans:
Basic Shopify: $29
Regular Shopify: $79
Advanced Shopify: $299
Shopify Plus (enterprise): starting at $2000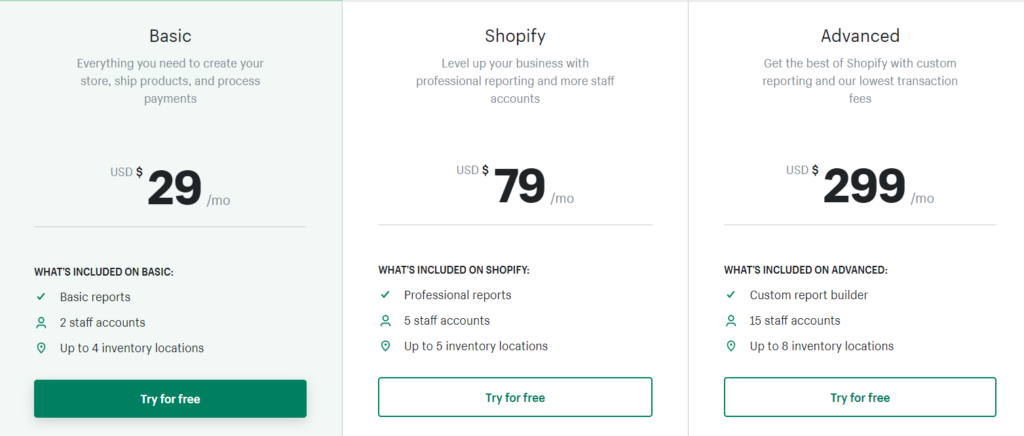 Each of these plans has many ecommerce tools and versatility at managing your store.
You are offered off the bat with features such as: customizable templates, abandoned cart recovery, SSL certificate, gift cards and more.
Shopify also offers a free 14-day trial for any one of these plans.
And then there are transaction and credit card fees.
The cost of these fees change depending on what payment gateways you're using, and what is your Shopify plan.
The more expensive the plan is, the lower are the credit fees.
Note that Shopify has their own payment solution: Shopify payments.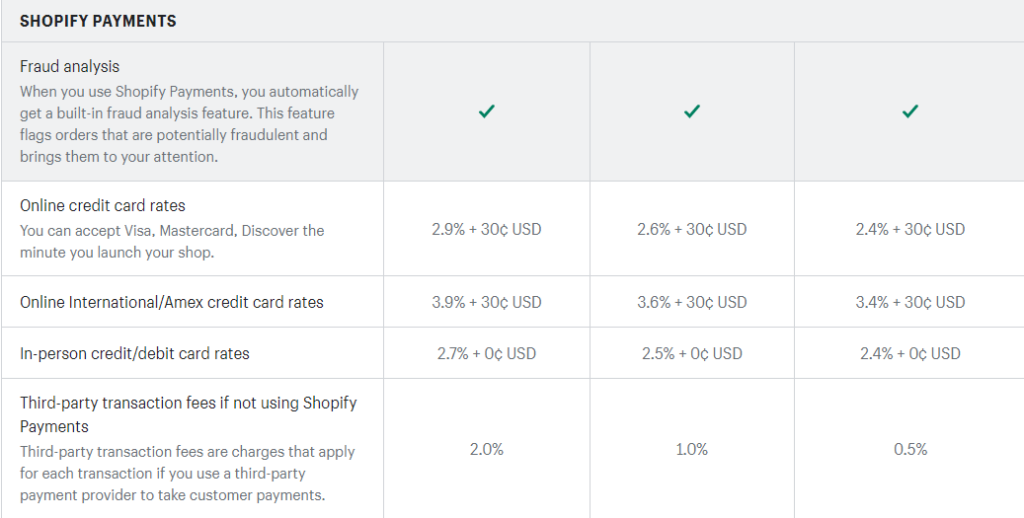 With Shopify payments you're not paying additional transaction fees that you would have been paying if using third-party payment gateways.
With third- party payment gateways, you're charged per transaction about 2.9% + 30 cent – And an additional fee for 0.5% – 2% (depending on the Shopify Plan).
Shopify payments start at 2.9% + 30 cent per transaction.
Templates
ClickFunnels
Funnel templates are the way the web pages are designed and organized. You can design one on your own, or you can choose from a gallery of premade tested templates.
There are templates available for all kinds of products and services. And There are also templates for checkout pages, sales pages, opt-in pages and more.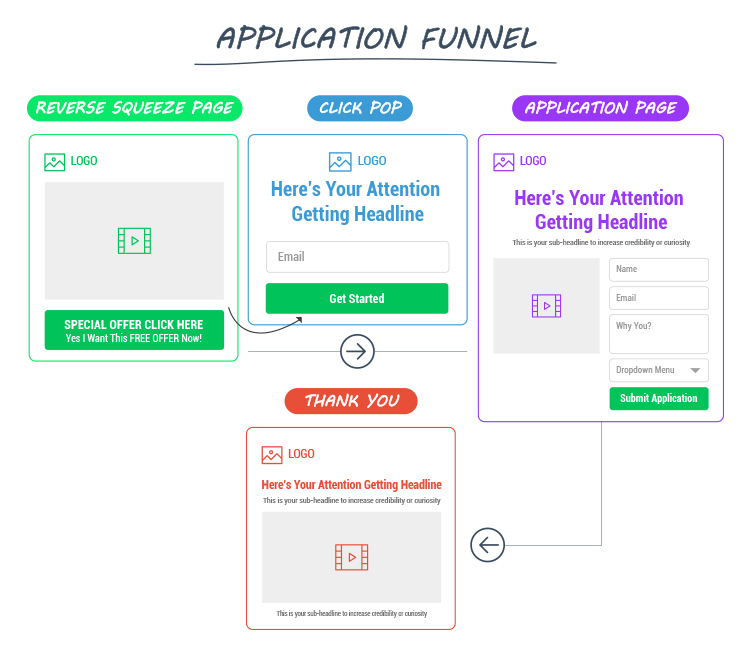 You can of course make any changes you'd like. If you do choose to design on your own, ClickFunnels provide a website building tool, that way you can build your web page however you want completely from scratch.
ClickFunnels claim that their templates are proven to be high- converting.
Sounds like something worth checking out.
Shopify
Shopify's templates are called themes, and they determine the look and appeal of your website.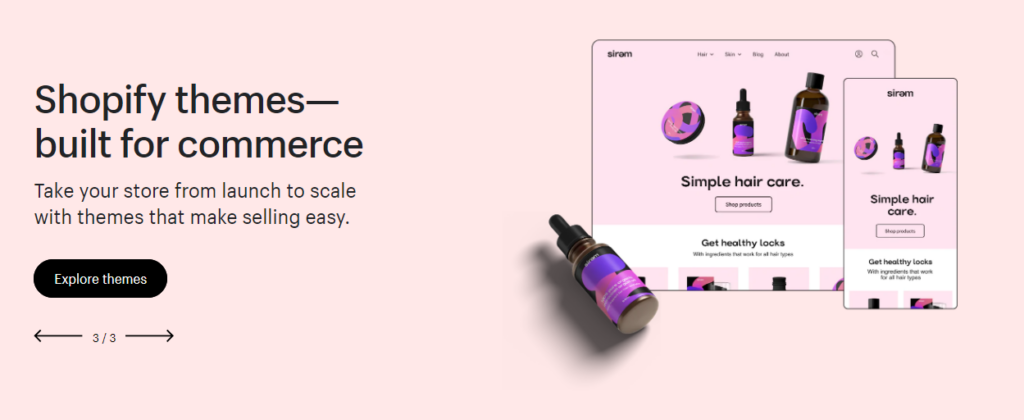 You have the access of choosing between over 70 professional templates, both free and paid. The themes are a convenient solution regarding web design, since most people are not web designers and hiring one is quite expensive.
Once you choose a theme you have the option of customizing it to your liking, using Shopify's website builder tool. You can even take it a step further and design your store by changing the HTML, CSS code, and JavaScript of your layout.
Marketing
ClickFunnels
A sales funnel is an online marketing tool by itself, designed to capture leads and generate sales. So it's no wonder that its ClickFunnels biggest advantage over other platforms.
Besides the sales funnels, what other marketing tools clickfunnels have in hand?
First, email marketing campaigns.
You are given the option to build email lists and create an effective system in the way they work.
Automate email campaigns
Create different email lists
Broadcast emails
Automated responder email
That alone can be a useful way to grow your business.
And second, affiliate marketing.
If you don't know what affiliate marketing is, it is an advertising strategy where people ("affiliates") can get paid for sharing links of your products. This of course will help you increase your sales.
It is like hiring a team of salespeople, that you give a commission to, per each product they sell.
This affiliate program tool is called "backpack".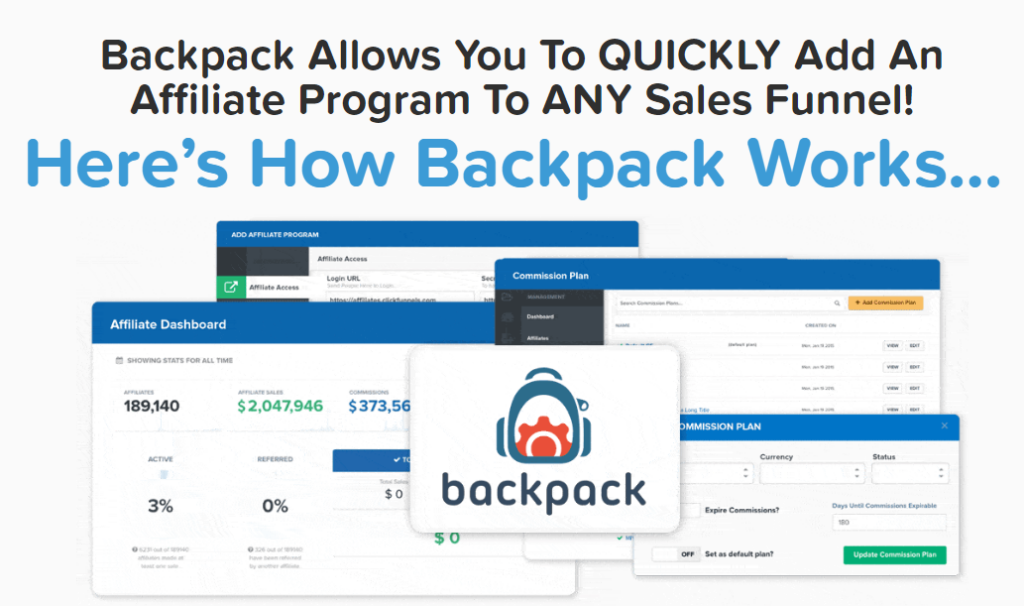 The backpack is only included in the platinum plan, and it allows you to add affiliate programs, track and manage commissions, decide what percentage to pay your affiliates, customize your commission plan, and add as many different affiliate types as you like.
Shopify
In order to make sales, you must learn how to advertise your store and products.
There are a number of marketing strategies you can apply on your shopify store, using their tools and apps.
Such marketing strategies include: multichannel marketing on platforms like facebook and instagram, email campaigns, SEO marketing, and content marketing.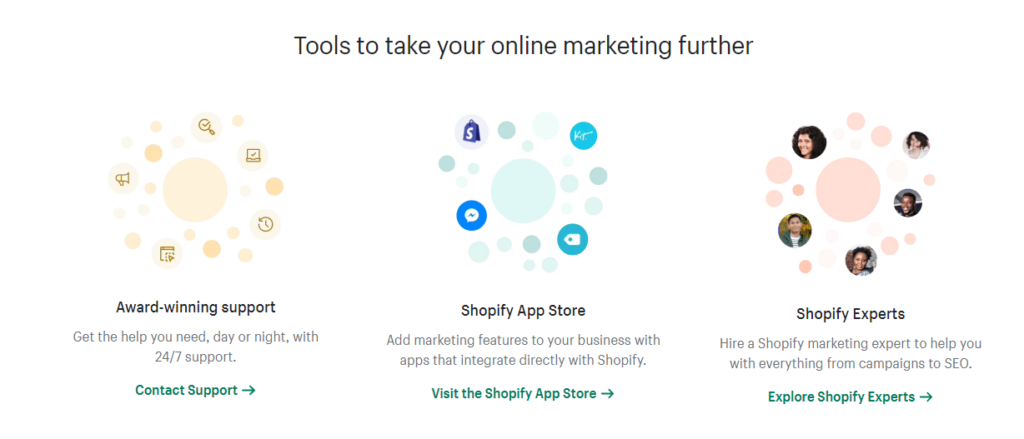 Let's go into detail about a few said strategies:
SEO marketing –
SEO stands for "Search Engine Optimization" in other words, it is the optimization of the chances of getting your website shown on Google's search results.
This is crucial for getting traffic to your website, and generating sales.
Shopify is known for their impressive range of SEO tools, as well as SEO tools specified for blogs. They won't cover everything, but rest assured that the basics are there and are most likely enough.
Email campaigns –
Shopify provides built in tools as well as third party apps for email marketing, the choice is yours.
"Shopify Emails" is Shopify's built in tool for email marketing. With this tool you can create an email list, promote products through email, and use it as a way of keeping a relationship with your subscribers.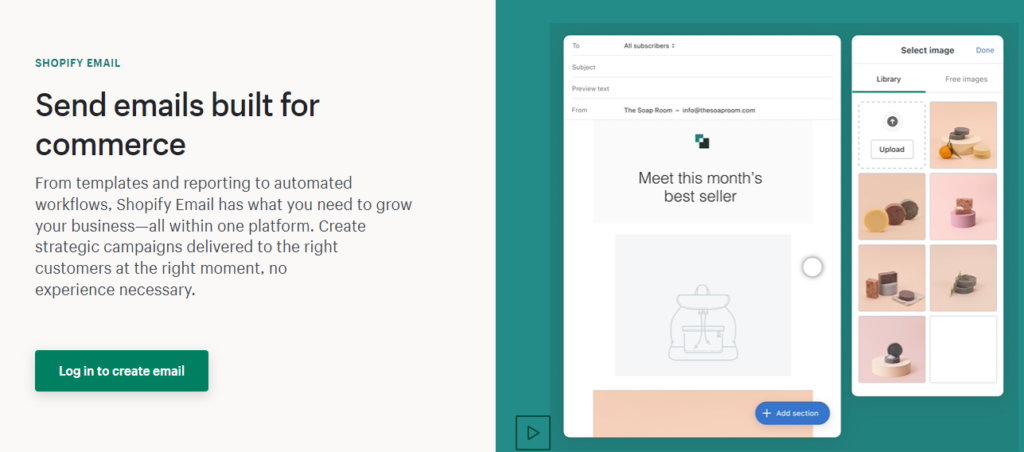 They are also providing the option of adding abandoned cart recovery emails, confirmation emails, and all are customizable.
However, it might be a tricky tool to use for beginners. If that's the case, running email campaigns through third party apps will probably be easier.
Social media –
This is an obvious way to market products, and anyone can advertise for free on social media regardless of the platform they're using.
However, with Shopify you can set up your store inside social media platforms and sell your products through them. This strategy is called Sales Channels and can help you to grow your audience by reaching new customers on socials. Which will ultimately result in boosting your sales.
Dropshipping
ClickFunnels
Clickfunnels can be used as a great tool used to upgrade your dropshipping business and generate more sales.
Notice how I Referred to ClickFunnels as a tool rather than a platform. Not to say that it can't be used as a dropshipping platform by itself to sell your products, it is just not their strong point.
The best way to use ClickFunnels for your dropshipping business is through building professional looking sales funnels – and integrate those to your already existing online store.
Another thing worth mentioning is that ClickFunnels can integrate with third-party shipping applications, so that's taken care of regardless of what other ecommerce platform you're using for your online store.
Shopify
Building an online store is one of the first steps necessary to start dropshipping. And that is when Shopify comes into play.
It is one of the best ecommerce platforms out there, designed to help you build, launch, and manage a successful online store.
As for the dropshipping part, you'd still need to find suppliers and products to put in your store.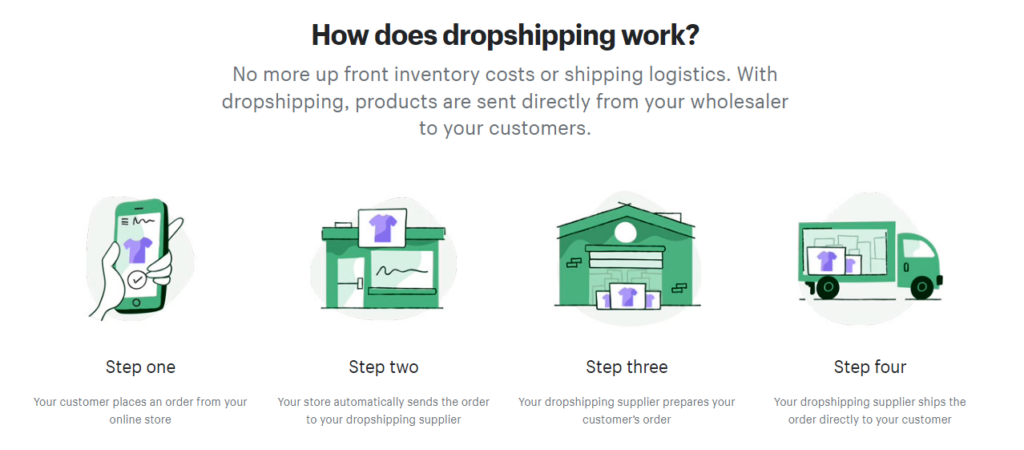 But fear not, Shopify's app store got you covered. With over 200 dropshipping apps, you can find reliable suppliers from the US, UK or China.
This is important so you can provide high-quality products at your store.
There are also apps that are meant to help you manage or find products more easily. The most popular app out of them is Oberlo, which helps you find products, and automate a variety of functions in your dropshipping store such as stocking and fulfillment.
Conclusion
Both Shopify and ClickFunnels greatly differ from each other, so the choice really depends on what it is you're specifically looking for.
Are you searching for a platform to build your dropshipping store?
Or are you interested in finding additional marketing solutions? Perhaps you have a few products that you would like to test out through a sales funnel?
The answers now seem fairly obvious, but let's conclude once again in more detail.
Shopify is the best option for building an online store for your dropshipping business. It has the best tools for managing a store, and there are always more apps you can add for specific concerns.
however, it does require some knowledge and additional cost in setting up different integrations, such as affiliate programs, email marketing, landing pages and so on.
Which brings us back to ClickFunnels-
If you don't have marketing experience, this is where building a sales funnel with ClickFunnels could come in handy. You can integrate it with your Shopify store, and that can be an excellent way to increase your sales and add another layer to your dropshipping plan towards better success.
Struggling to find good products to sell? Not sure who's your target audience? Tired of losing money on products you were sure were "winners"?
Then Ecomhunt is what you need! Find hot winning products that are added daily, spy on their ads & stores and import them into your store in 1 click and Start Selling Today!