Here are the top 5 Dropshipping Youtube channels you should follow in 2022.
These Youtubers share their success stories, case studies, useful tips, and much more with their subscribers and you should definitely follow them if you want to succeed in dropshipping.
Make sure to check them out to learn more about dropshipping and e-commerce in general.
Enjoy.

1. Ben Heath
Ben Heath's Youtube channel is one that you should definitely follow if you want to always stay up to date with what's new in the e-commerce world, and learn about Facebook ads.
In his Youtube channel, you'll mostly find interesting Facebook strategy guides, discussions on various Facebook updates, and other really great tips that can help you take your campaigns from zero to actual profit.
Ben is one of the Youtubers out there that I personally follow because he doesn't miss anything new with Facebook and there's always some new stuff to learn from him.
If you're using Facebook ads for your dropshipping business, or just looking to learn more about the Facebook ad platform, then Ben Heath's Youtube channel is a must follow!
Ben Heath is a Facebook advertising expert, speaker, content creator and the Founder of Lead Guru.
2. Davie Fogarty
Davie Fogarty, AKA The Brand Building Master, is THE Youtube channel you must follow if you want to learn how to really sell online. And this isn't just about Dropshipping…
On Davie Fogarty's Youtube channel, you'll learn everything about real Brand building, Facebook ads, TikTok ads, Shopify, and much more!
And it's not only short videos and tips that you will find on Davie's channel…
He also has full 1 hour+ guides about Shopify, Facebook ads, and even email marketing which are suitable for complete beginners that have no experience with dropshipping and e-commerce in general.
If there's an e-commerce expert out there, Davie Fogarty is your man and you should definitely follow his channel and his e-com ventures.
Davie Fogarty is an e-commerce expert and a multiple multi-million brand owner with one of them being The Oodie.
3. Ac Hampton
Ac Hampton's Youtube Channel is that one Youtube channel where you'll find it all – From full guides on how to build a successful dropshipping business to case studies and actual dropshipping challenges.
And this is exactly why I like his channel…
It's because there are always new stuff to learn and you get to see for yourself his approach to all these different dropshipping challenges.
So if you're looking for a Youtube channel that has it all, Ac Hampton is the guy to follow.
Ac Hampton is a 26-year-old entrepreneur who runs multiple 7 & 8-figure stores and make videos on this channel to help others do the same.
4. Nathan Nazareth
Nathan Nazareth Youtube Channel ain't as big as the 3 Youtube channels I recommended to follow before him, but this doesn't stop him from making SUPER VALUABLE videos for his followers.
His Youtube channel is mainly about dropshipping and he posts a lot of product recommendations videos, case studies, and general advice videos to help you succeed in your dropshipping journey.
But what I like the most about his channel is the way he adapts and tries new methods like TikTok advertising, and doesn't just stick to Facebook ads like a lot of other dropshippers out there.
On top of that, he's also doing Dropshipping challenges and documents his success and he recently posted a full 2 hour+ Shopify Dropshipping 2022 guide that you should definitely check out.
Nathan Nazareth is a 20-year-old entrepreneur from Vancouver, Canada and he helps others find success with dropshipping.
5. Ethan Dobbins
With less than 10k subscribers, Ethan Dobbins Youtube Channel is the smallest one on our list but he deserves at least 100k subscribers because his content is absolute GOLD.
Like other Youtubers on our list, his channel covers everything you need to know about Dropshipping, Facebook ads, and TikTok.
In his recent videos, he focuses much more on TikTok ads than Facebook because it's the next big thing and a lot of dropshippers find better success with TikTok than Facebook nowadays.
But what I like the most about his videos is the length and the amount of detail he shares.
In the past 3 months, almost all of his videos were at least 20 minute long which shows the amount of work he's putting in for his subscribers.
And it's not only tips and general stuff to make dropshipping work for you, he shares his recent success stories, case studies, and even his own TikTok ad techniques.
Like I already said, Ethan's channel may be the smallest in our list but the content he shares is on another level and you should definitely follow his channel.
Ethan Dobbins is an entrepreneur that shares his dropshipping journey to help others achieve the same success.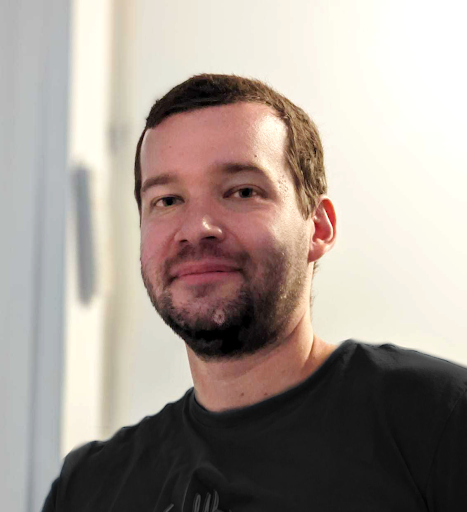 Daniel Aloni is one of the leading mentors in the Ecomhunt family. Daniel is a highly experienced Print On Demand seller with multiple 6 figures successful launches.