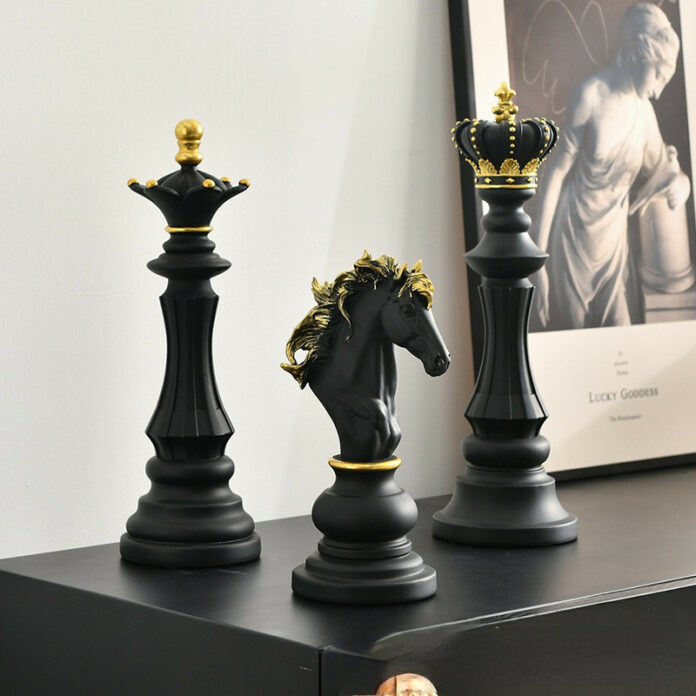 About a week and a half ago, I was on Facebook when an ad of a really cool product popped up on my feed.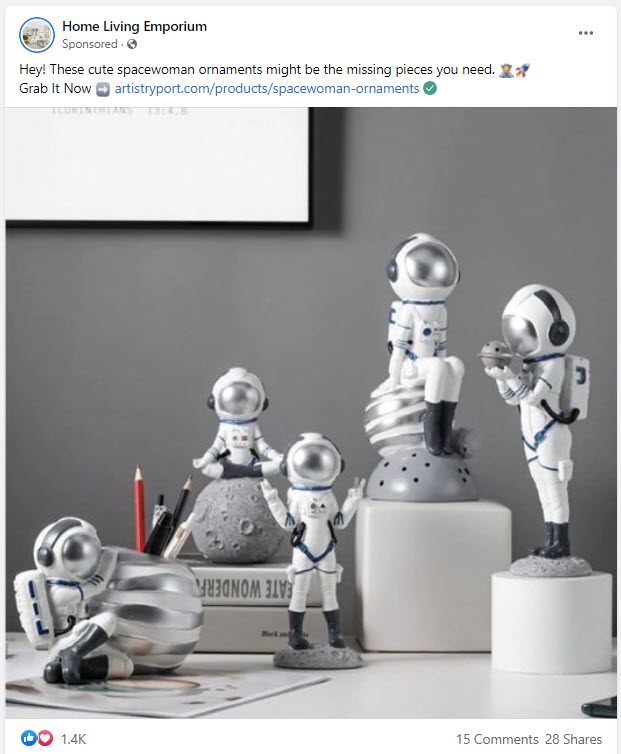 The product was in the Home Décor niche and it featured a Spacewoman statue(see picture above).
As you can see, the product and its variants are absolutely gorgeous! And the pictures used for the ad are super well made and no wonder it has stopped me from scrolling further.
So now, after seeing this gorgeous product and ad, I just had to check it out and do a bit of my own research 😉
I really wasn't sure if this product even exists on Aliexpress because it looks like something handmade and available only from some private supplier.
On top of that, I wanted to see what other products they are selling on Facebook.
The Home Décor niche is a very lucrative one so if you find a good product to sell, you can make some really good profit all year round!
And boy oh boy did I find some really amazing products to sell! Much better than this Spacewoman statue and with a crazy profit margin as a bonus.
So in this week's article, I'm going to share the product that I think you should start dropshipping right now. Also including a full ad & store review with a selling strategy so you can take this product and make some bank too.
Enjoy.
The Product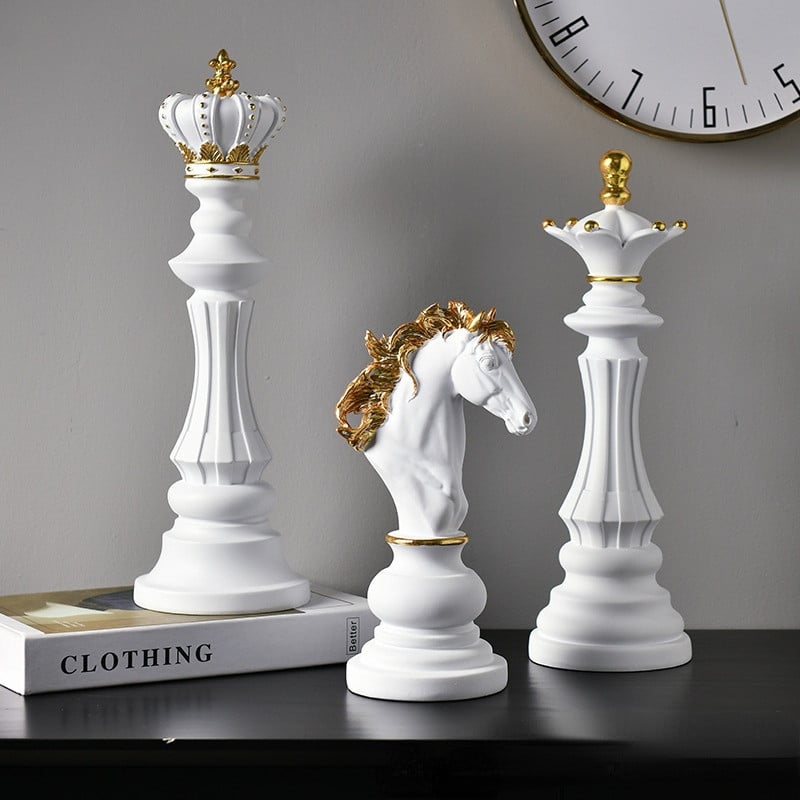 This week's trending products are these amazing chess figurines that I found with the help of Facebook ad library.
I was really curious about other products the original seller was promoting on Facebook so I did some research and found this amazing product that can make you some really nice profit!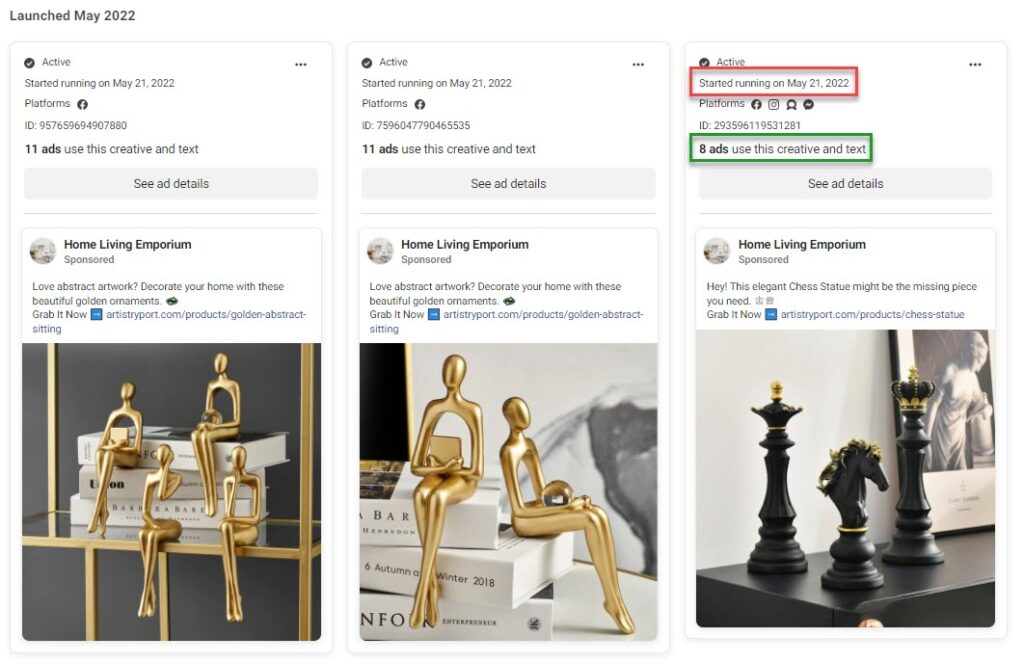 As you can see, there are more products they promote on Facebook but the Chess figurines are the best looking ones.
And how do I know they're doing good? Well just look at the number of ads running and the ad launch date.
The one above is the most recent one which was launched on May 21st with 8 ads running this creative.
But before that, they're still running 2 extra creatives: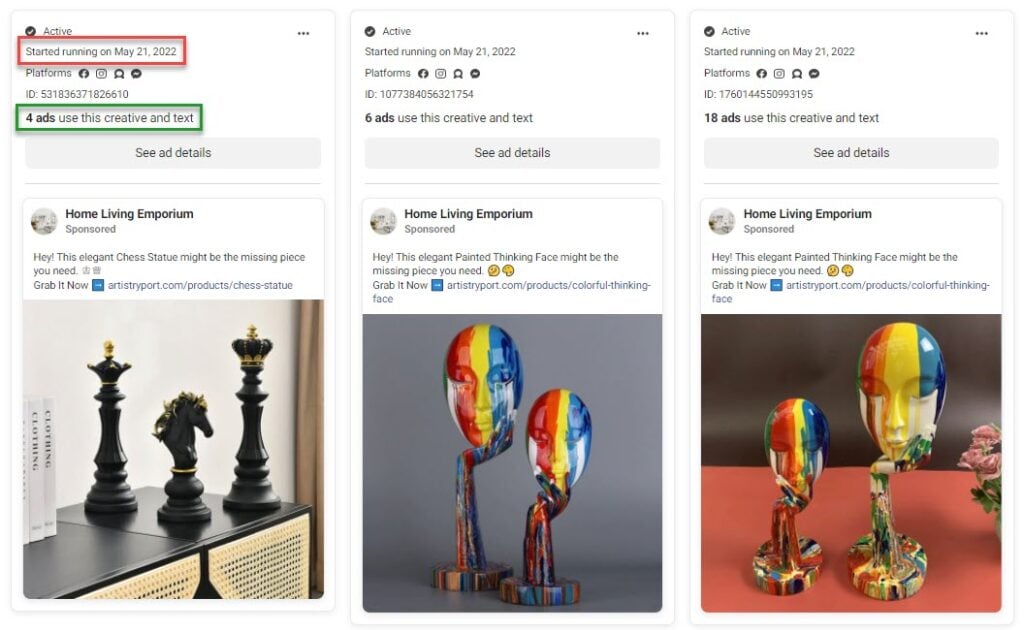 They have another 4 ads using a different creative which they also launched at 21st of May, and the oldest one is from May 19th advertising the white color pieces with 8 active ads running simultaneously.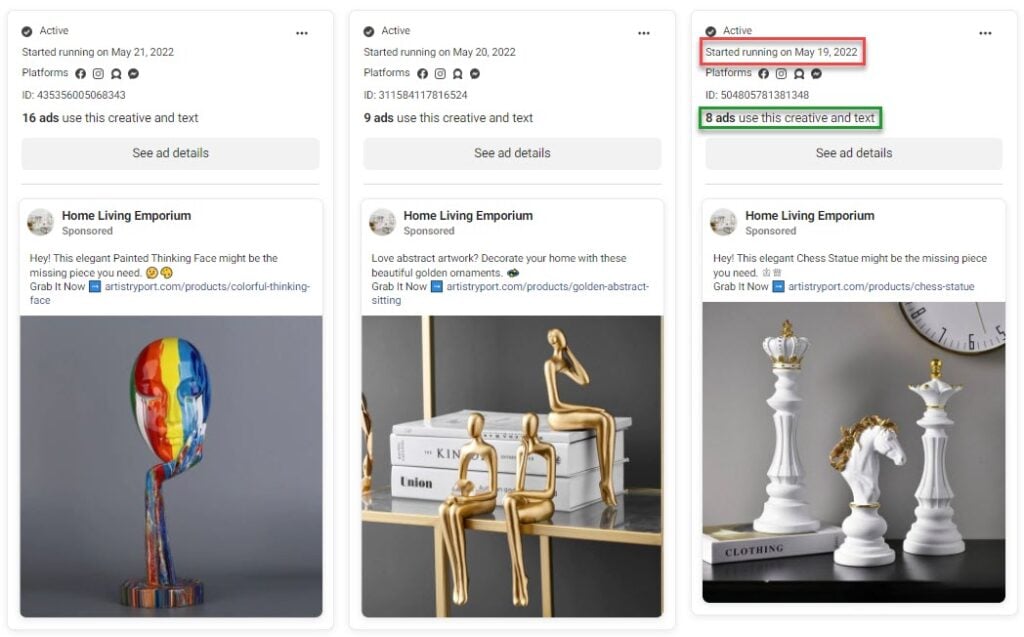 So starting from May 19th, they've been testing more creatives and launching more ads for this product. I can see this only as a successful test which is going towards scaling phase.
And the best thing here is that it's a simple Aliexpress product sold for reasonable price that leave us a nice profit to be made.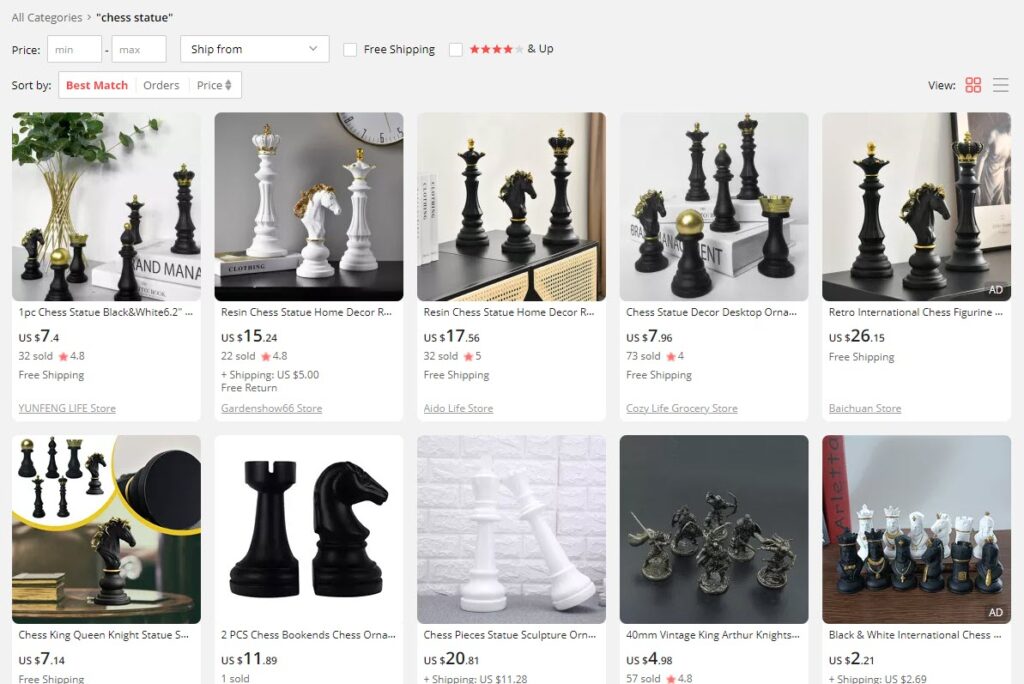 Both White and Black color are available, the high quality pictures are also from Aliexpress, and the product features are exactly the same.
The Aliexpress sellers have a HUGE amount of high quality pictures you can use for your ads and even a video too. You can have this product up and running in no time on your dropshipping store!
The Ad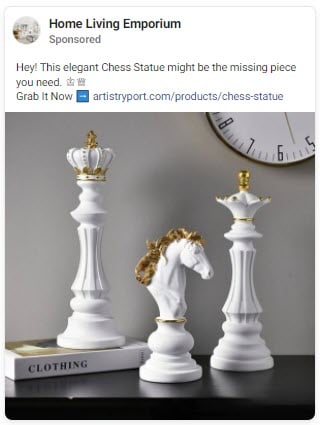 Well there's nothing much I can say about this ad really…
A simple high quality photo used as an ad on Facebook with a simple ad copy and a call-to-action text pointing to their store.
All you can take from this ad example is that a high quality photo is sometimes enough and in many cases, it can even perform much better than a video ad.
Still, I recommend testing a video as well just to be sure 🙂
So in this case, your main work will be setting up a conversion optimized product page for this product and launching your ads.
Creating a photo ad for this product is simple enough, so you can start running ads for this product right after you finish reading this article.
The Product Page
The first problem that I see here is the product title – Yes, it describes exactly the product which is a Chess Statue, but I would recommend making your titles a bit more appealing.
So instead of writing just "chess statue", you can try writing something like "Artisan Made Elegant Chess Figurines".
Just by changing the title a bit, you make the product seem more high quality and the value of it instantly rises.
The second problem is the logo…
I think they tried to go with a more "artsy & minimal" look here but it just doesn't look good on Desktop and especially on Mobile.
The black square should be removed and the logo can be just a good looking font using 2 colors(black & white).
And the last problem I have is with the price: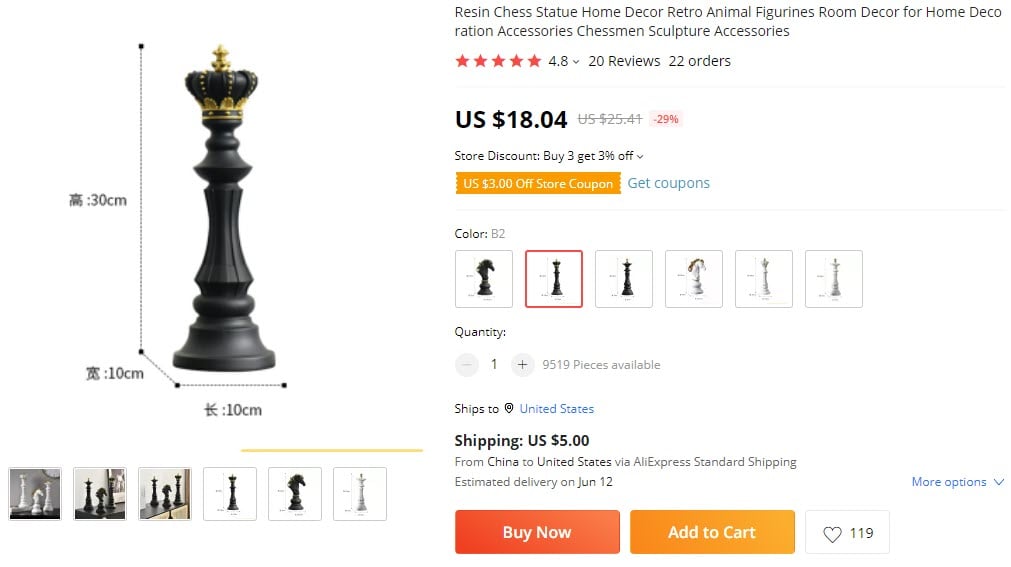 A chess figurine on Aliexpress costs a maximum of $23 including shipping, so we have enough room to play with the price and make good profit dropshipping this product.
I think the maximum price for this product should be $59.99 and that leaves us with a profit of $37. They decided to price it for $69.99 which I think is a mistake.
But who knows, Maybe I am the one who's wrong here and they're doing great selling at this price… Either way, you should at least do some A/B testing and see which price converts better.
Other than that, I think the product description looks fine with plenty of pictures showing the chess figurines.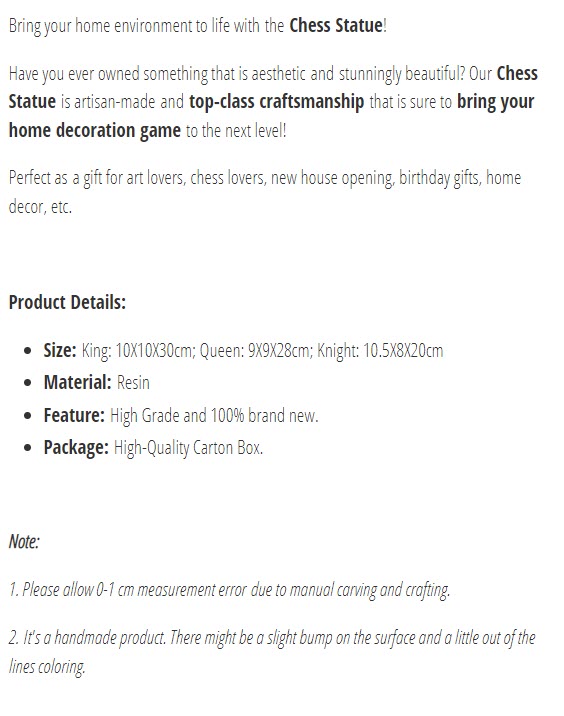 Could've been nice if they had at least one GIF there for people to really "feel" the product.
And the product reviews are good enough with some pictures and text reviews: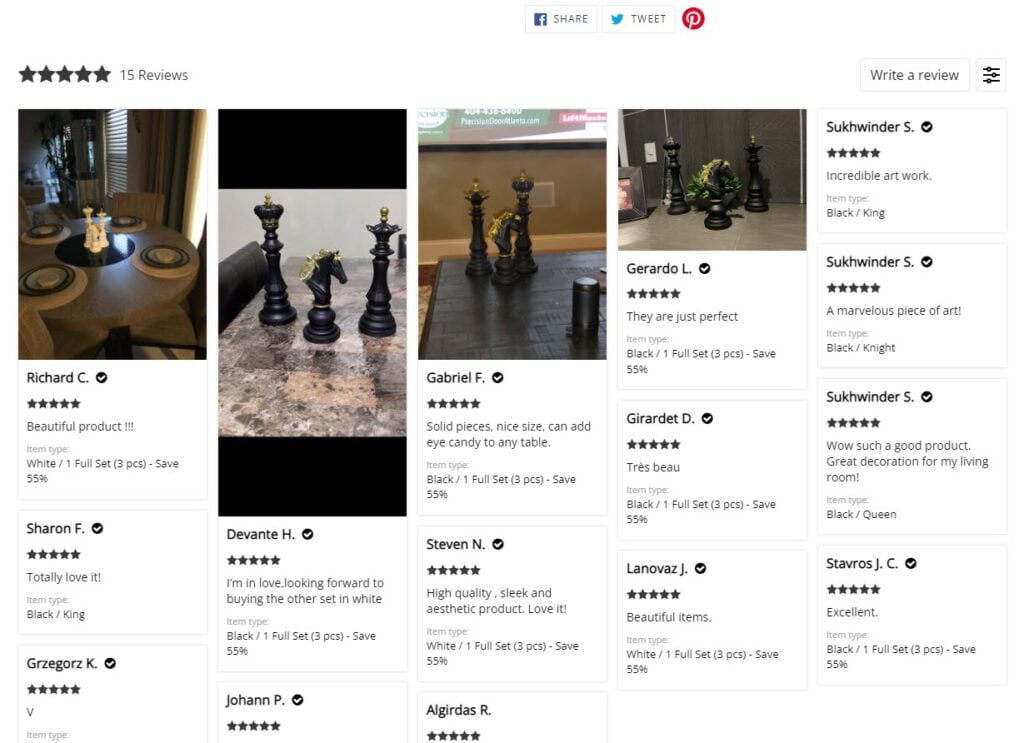 They even have a variant which acts as a bundle to sell all 3 pieces together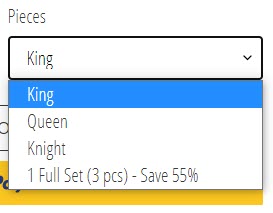 I guess it's fine but I think an app that can display this bundle in a better way can bring better conversions.
The Checkout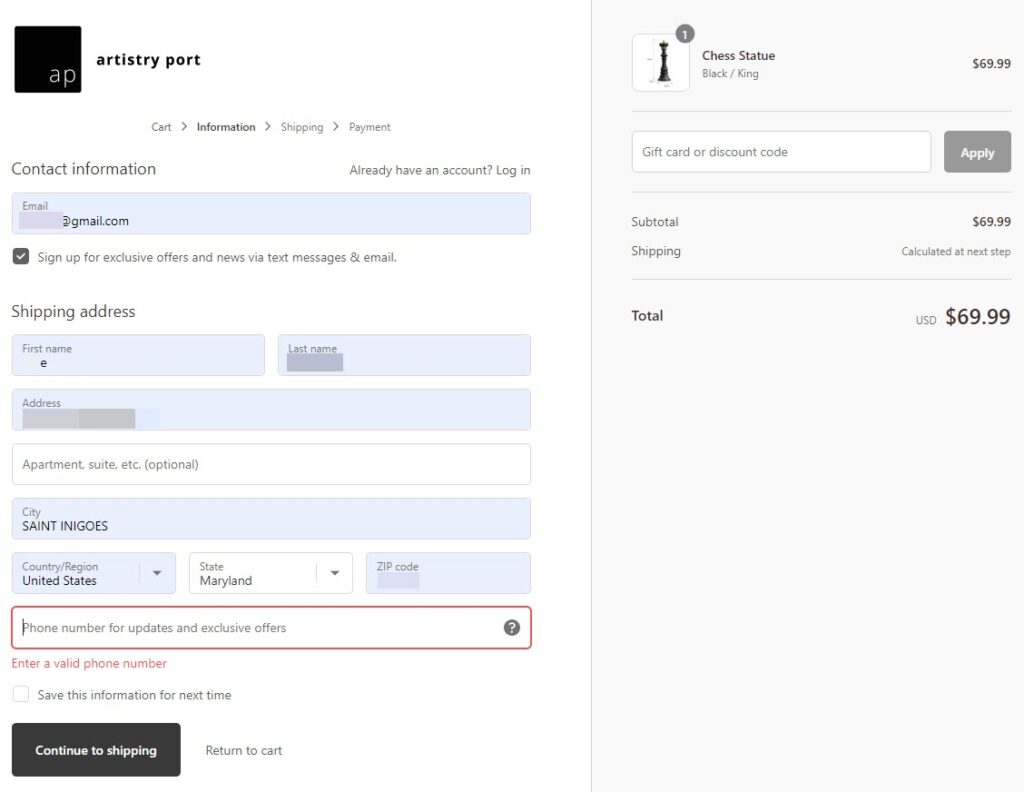 Well, they have a logo on their checkout page but one thing I didn't like is that the phone number is mandatory. Some people don't like giving their phone numbers, even if it's just for shipping updates.
So this move could lead to some missed sales just because people are tired of getting spam messages and calls.
Shipping: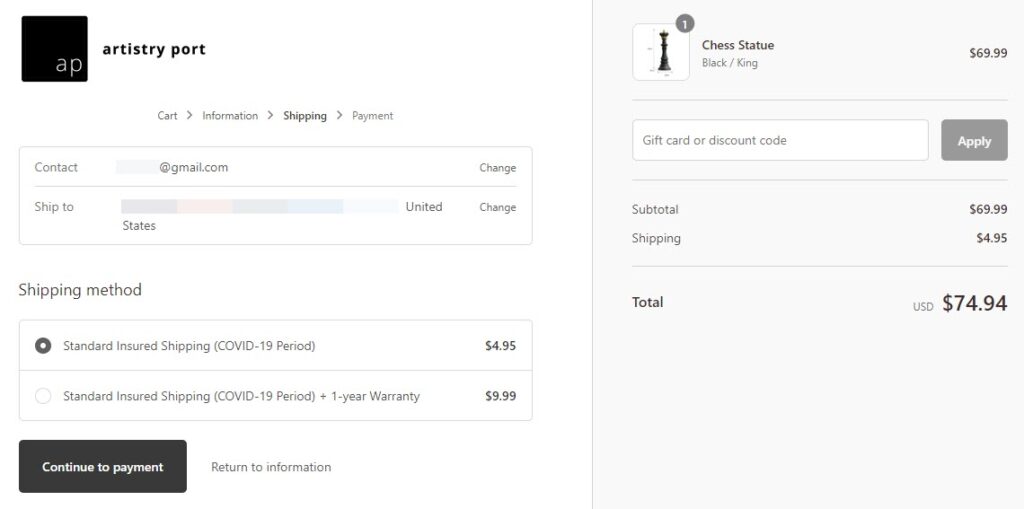 I am quite shocked right now! I was sure this product will have a Free Shipping option but looks like it doesn't. And on top of that, they make some excuses here by telling people it's because of COVID-19.
I really don't know what to say here…
I think charging extra $5 shipping when you already make a $47 profit is just them being too greedy. I would definitely make shipping free for this product!
Payment: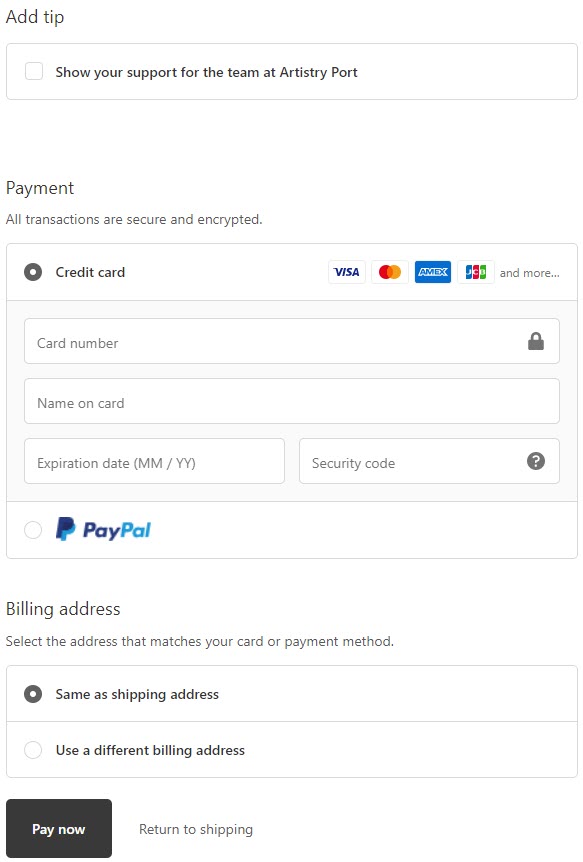 And then there's also the tipping option on the Payment page which just makes this a little bit insane really… All of this will definitely drive some customers away and that's a shame!
Other than that, everything else looks fine to me.
Selling Strategy
Don't be greedy!
There's plenty of money to be made here, so don't do the same mistakes as this seller. As you can see, they are probably still selling this product for $70, even with shipping.
But it doesn't mean they are getting a good conversion rate…
This is your chance to take the same product, prepare better ads, and offer it for a cheaper price with a Free Shipping option. This way you can actually compete against this seller and win the ad bids with a lower budget.
Sell this product for $59.99 with Free Shipping, and include some interesting bundles to spice it up a bit and temp your customers to buy more than one piece.
To Sum It Up
Sometimes looking into what ads a business on Facebook is running can lead to some awesome discoveries.
A bit of research and I was able to find a fantastic product you can now sell on your dropshipping store. All you need is a better ad, a conversion optimized product page, and you're all set.
Follow the tips in this article and start selling this product now!
If you have questions, feel free to ask me in the comments.
Good Luck!
Struggling to find good products to sell? Not sure who's your target audience? Tired of losing money on products you were sure were "winners"?
Then Ecomhunt is what you need! Find hot winning products that are added daily, spy on their ads & stores and import them into your store in 1 click and Start Selling Today!