TikTok is the epicenter of viral challenges and the start of many new trends, and we're here to tell you that it can be a marketer's best friend to cater to the GenZ audience around the world. Are you wondering how? Keep reading, and you'll learn everything about promoting your business. It can be especially beneficial for eCommerce stores selling unique products, such as custom t-shirts or custom towels.
What is TikTok, and Who are the Users
TikTok is one of the most popular social media platforms in 2023, where users can shoot and upload 15-second videos from their phones. Only four years since its global launch in 2017 by a Chinese company named ByteDance, TikTok crossed the one billion user mark. In 2023, it has amassed 1.6 billion subscribers, making it among the world's most widely used social media platforms.
TikTok is currently available in over 150 countries and 35 different languages. It has over 3.5 billion installations of the app throughout the world. Some key demographics of this social media app user base are as follows:
Most popular amongst the younger GenZ generation, with 40% of users between 18 to 24 years of age.
57% of the users are registered females.
The US contributes to more than 150 million users.
Now that you understand what the platform is all about and who uses it, it's time to help you understand how you can use it to promote your business. Let's go through all the steps needed to start marketing on TikTok.
Create Your Business Account
Knowing the distinction between a business and a creator account is essential before signing up for the service. Here are some benefits you get when you create a TikTok business account:
Create ads
Access to marketing tools for analytics
Set up an eCommerce storefront
Integrate with third-party tools to manage content and schedule posting
Add your eCommerce store link to your bio
Business accounts on TikTok have limited access to the complete sound collection, but the other features make up for it. Here are the simple steps you need to do to set up a TikTok business account for your store:
Download the app from the iOS app store or Google Play store.
Create an account and make a profile.
Go to settings and privacy in the menu on your profile in the top right corner.
Go to manage account and make a switch to a business account.
Pick the category that most closely describes your company.
That's it! You have activated a business account and are ready to market your business on TikTok.
Decide on Engaging Content
Making videos on TikTok is not rocket science. As long as your videos are entertaining or informative, you'll find TikTokers watching them. But it's also not simple to make videos that people would like to watch consistently. The toughest part is coming up with new content every time for your business, and it may be nerve-wracking. You might have to do some fieldwork here. Here are some tips:
Spend some time exploring the platform and checking out the kinds of videos that show up on your "For You" tab.
Check out the hot and trending content.
Follow some prominent TikTokers on the TikTok Discover tab.
There are a lot of different types of videos you can create. Here are a few content ideas you can use to make engaging content for your audience:
Product tutorials
Follow viral trends
Behind-the-scene videos
Go live
There are many ideas out there you can use to engage viewers beyond the ones we suggested above. If you want to find out what kind of videos your audience enjoys on TikTok, you must experiment with different formats. We really think that maintaining a diverse profile is essential.
Publish Your Content for the Audience
Knowing your intended audience is essential for posting great content on TikTok. Otherwise, you may have great exposure, but not consistent engagement and they won't result in paying customers for your company.
We know that TikTok caters to a significantly younger demographic. But there is more to learn about TikTok than meets the eye. Consider what kind of young audience you want to reach, and it can be in terms of:
age,
interest,
location,
educational or professional background,
purchasing behavior
how much time they spend on TikTok
who they follow
the relevant hashtags they follow
etc.
Consider creating a consumer persona after conducting research on TikTok's user market to reveal your ideal clientele. Once you know who you're making videos for, you can give them what they want:
something entertaining,
something educational,
and something worth watching.
How to: Create a Marketing Strategy and Promote Your Content
By now, you should have an idea of what kind of content you need to create to attract your target audience. To consistently post and promote your content, you will need a TikTok marketing strategy. Here's how you can create one:
Define your goals and Metrics
Just as you should know who you're marketing to on TikTok, you should understand why you're doing it. Define your goals for joining the social network platform and using it as a marketing channel. Outline clearly what you hope to accomplish with the SMART framework, and where your goals are:
Specific,
Measurable,
Attainable,
Realistic,
And timebound.
A good example is getting x number of followers or video views in y number of days through a campaign.
You can keep track of your progress with regular evaluations and adjust your strategy as needed. Use metrics to see how your posts are doing, such as:
Views
Plays
Engagement rate
Top posts
Follower count
Reach
Many TikTok marketing tools, in addition to the app's excellent in-built statistics and analytics, can be used to monitor your campaign's performance.
Competitor Research
Researching your competition on TikTok is essential for learning how to outperform them. You may find out a lot about how your target audience responds by studying the strategies of other businesses. You may also get insights on how to conduct your own campaign by seeing what others are doing. To carry out thorough competitor research, you can do the following:
Carry out a manual search on your competitors
List them down
Categorize them by their performance on TikTok
Use an analytics tool to understand the performance of their accounts.
Some of the analytics tools you can use for competitive research are:
Once you've understood their content strategy and what works for them, you can revise your content accordingly and use their tactics to gain more followers. For example, if you notice that following certain trends has given them more engagement, maybe you can use that with your own content.
Create a Posting Schedule
In order to keep your followers interested, you can't publish every day for a week and then just one time in the following week. Set a specific time during specific days to post consistently with a calendar.
TikTok suggests uploading between one to four times per day. To make an impression, you should:
Update your content often.
Aim for twice-weekly updates at least, or more frequently if possible.
Do some research on what time and days work best for you.
For example, say you figured 12 pm on Tuesdays, 3 pm on Wednesdays, and 5 pm on Saturdays give your posts the most engagement, mark that on your calendar, and post regularly on those times.
A content calendar will also help you plan the right content at the right time. For example, If you know that the Oscars are coming up, you can plan your content strategy around it accordingly.
Your schedule should be flexible enough to accommodate sudden shifts in taste or the emergence of an entirely new trend. You may save time using the automatic functionality offered by several content calendar tools, such as:
Run Ads on TikTok
Marketing on TikTok can gain traction with organic content but can speed up with sponsored ad campaigns. Advertise on TikTok using the platform's many monetization methods, including:
in-feed advertisements,
top-view ads,
brand takeovers, and
sponsored hashtags.
TikTok uses an ad bidding structure similar to other social media sites. You may decide how much to allocate to advertising, but getting a good spot requires bidding on popular search terms.
Always utilize high-quality content when creating sponsored advertising on TikTok, and make sure you're reaching the correct people. You can track the success of your sponsored content on TikTok with the help of the platform's built-in statistical analysis.
More Tips to Measure Success
Marketing on TikTok will include a lot of trial and error to perfect it. Since it's a comparatively new platform, it has a lot of potentials when done correctly, resulting in a lot of exposure and engagement. While the above steps will serve as a skeleton to create a marketing strategy, here are a few more tips you can consider including:
Be open to working with TikTok influencers who can produce entertaining, shareable videos that promote new products you can utilize on your social media platforms.
Promote user-generated content (UGC) where you encourage your customers to share videos about your products, such as a review, unboxing video, or flaunting it as they use it.
Take advantage of inbuilt video editing tools that allow the creation of engaging content with just your phone.
Take on new trends that increase your chance of going viral with trending challenges and audio, and include them in your marketing strategy.
Conclusion
If done properly, TikTok marketing may be quite effective. The market for this type of advertising isn't completely tapped into, and TikTok has enormous potential for rapid expansion and widespread user participation. Follow this guide to create a winning TikTok marketing strategy for your online store, and watch as sales soar. Our last piece of advice – make sure that you perfect your content creation tactics over time and that you're engaging with your TikTok audience.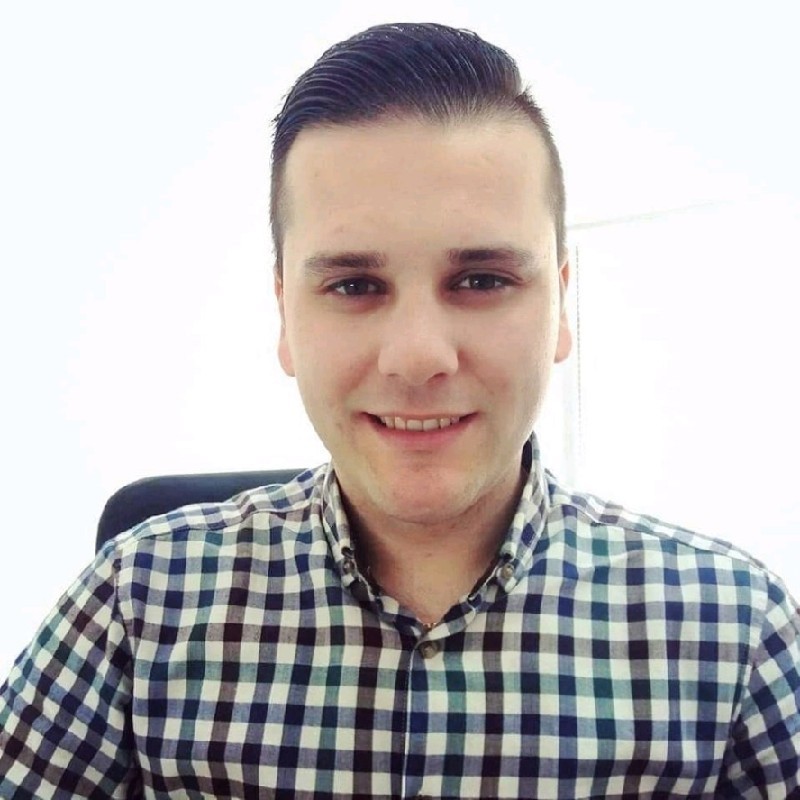 Filip Nikoloski is a Partnership Specialist at Printify. Printify is a transparent print-on-demand and Dropshipping platform designed to help online merchants make more money in a simple and easy way.