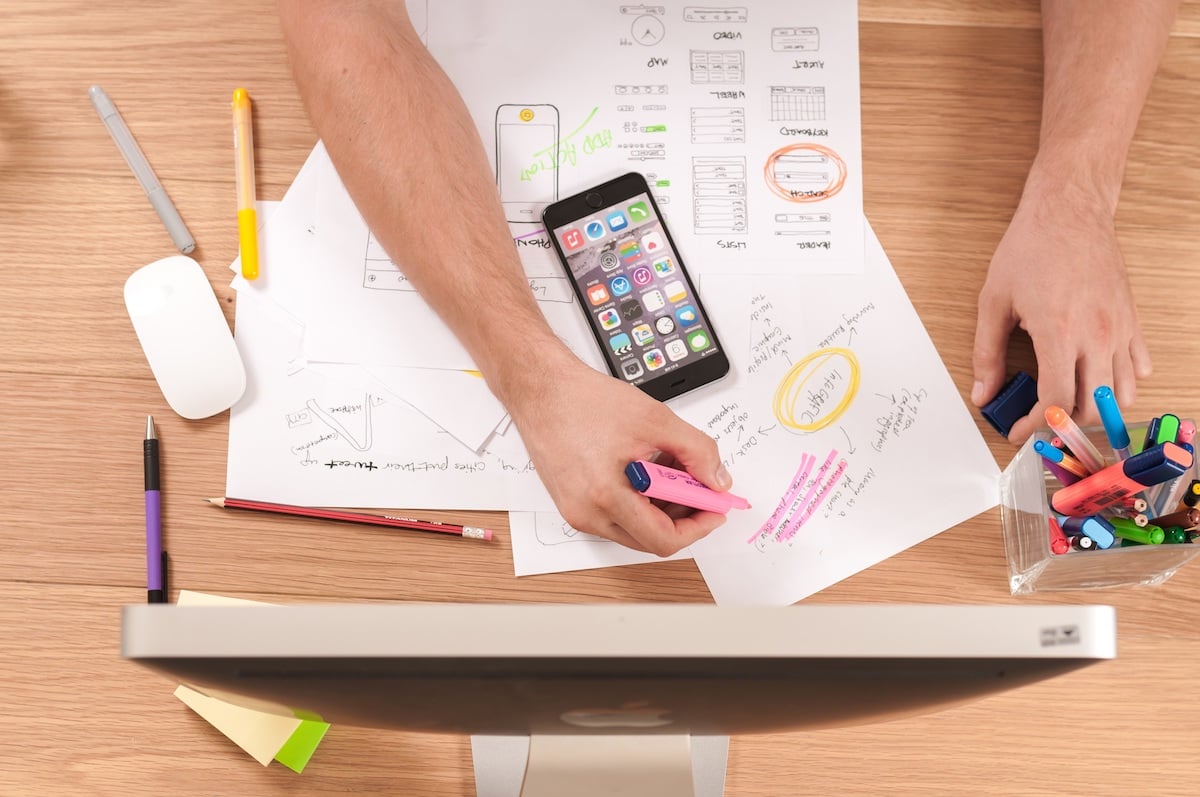 Now we all know content is a great idea for your business to build your brand and to get more traffic back to your website. Today we're going to share our top tips on creating content for your website.
Content around your website is helpful tips and different things that people can go to, like guides, case studies, and things to help them even more. As soon as you build trust and authority through your website, visitors will continue coming back because they know that you're going to be able to help them. So let's jump right into it.
Tip number one, live videos;
Now, this is going to be quick techniques. You can go for longer techniques later on, but this is something quick. You can do a live video on either Facebook, Instagram or YouTube.
You can save it to your phone and then upload it into your website, this is like multitasking one-on-one. Do a live video and use that for all these other purposes. This is a great way to get video as content on your website.
Use the same piece of content for multiple channels and get customers coming back if that video really helped them. Now you can also use this to share on YouTube, Facebook, depending on the platforms and link back to your site.
Now you have links coming to your site from social media and also people wanting to go to your site to watch your video.
Tip number two, podcasts;
Podcasts are a great way for content on your site. You can even use the video that we mentioned in tip number one, turn that into a podcast and upload that into your blog.
You can use the multiple channels to put all the content in one place and put it as a new post in your blog. You can also use podcasts to get links back to your website, so when the podcast is over, write a short description with a link back to that specific page on your website.
Tip number three, messaging communication;
As you are creating content, you're asking your customers to leave you comments, to message you and ask you questions. Now you can use that content, if somebody sends you a text, a Facebook Message, leaves you a review or leaves a comment, you can copy and paste that and use that as a piece of content.
This provides social proof. It shows that customers are reaching out, they're asking you questions, and most importantly you're helping them. This will relate with any new website visitors, so you can snapshot images of your messaging with your client's text messages and even the reviews anywhere on your website.
Tip number four, case studies;
You have your current clients you're working with, use this to create case studies. If you've helped somebody out, mention it in your next blog posts, in your next content about the steps that you took to make sure that they were successful.
You can lay it out, you don't have to give them all of the details, but you can do a step by step process as a case study showing how they got those results.
Now, when a potential customer sees those results from somebody, sees the actions that you walk them through it, it'll make them much more likely to want to reach out and work with you.
The Key  Takeaway
The point here is to make it easy, don't overcomplicate content. You're never going to be number one on Google if you're just starting out, but you can show up for certain niches in keywords that are a little bit longer, so use these content ideas and just post consistently to your website.
Use the same videos, podcasts, or blogs, or even images, share them everywhere. Get those links out there and you'll see an increase for your business. 
Internet Marketer, Sales Manager, eCommerce Expert, and Community Manager at – Ecomhunt