If you're thinking of starting an e-commerce store or looking to start a Dropshipping store to make money online, then make sure to read this article before you officially launch your online business.
We have prepared 5 important tips to get you started and to help you save a lot of money & time in the process. From money saving tips on design costs and apps to tips that will help you increase your online store's conversion rate.
Make sure to read the whole article so you don't miss a thing! And if you have any questions, feel free to ask them in the comments below.
1. Search For The Best Deals On The Shopify App Store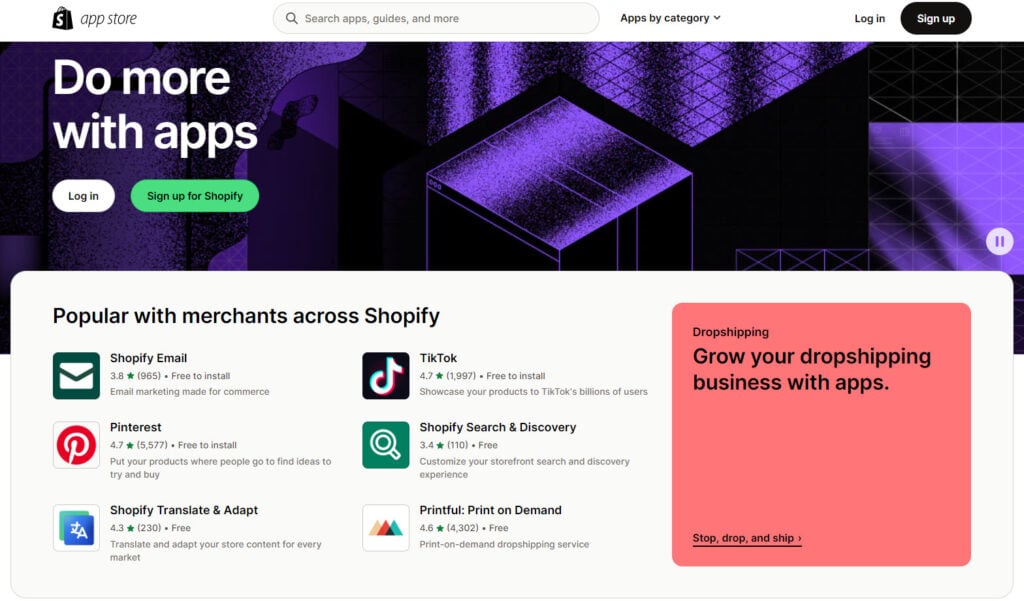 If you want to have a successful Shopify store, then you'll have no choice but to install a few apps to get things running exactly as you want them.
From apps that give you an option to add product bundles & upsells to make more sales to apps that can optimize your store and make it run faster – You will eventually need a few of them installed on your store which will cost you extra each month.
Now this is where the problems begin… What new store owners usually do is search for the apps they need on the Shopify App Store and install the first ones they see.
It's all good if you're already making sales and the app you just installed is helping you make even more sales and pays for itself in the first 1-2 orders that it brought.
But this isn't the case for the majority of the new sellers out there… In most cases, there are no sales and these apps become a financial burden(and a heavy one nonetheless).
One thing leads to another and after a short time the monthly costs of everything taken together become too heavy to bear and the dream online store doesn't become a reality.
Instead, if you want to have more time with your online store and have an actual chance of making progress and sales, you should look at the Shopify App Store as the thing it really is – The Shopify App Store is a marketplace.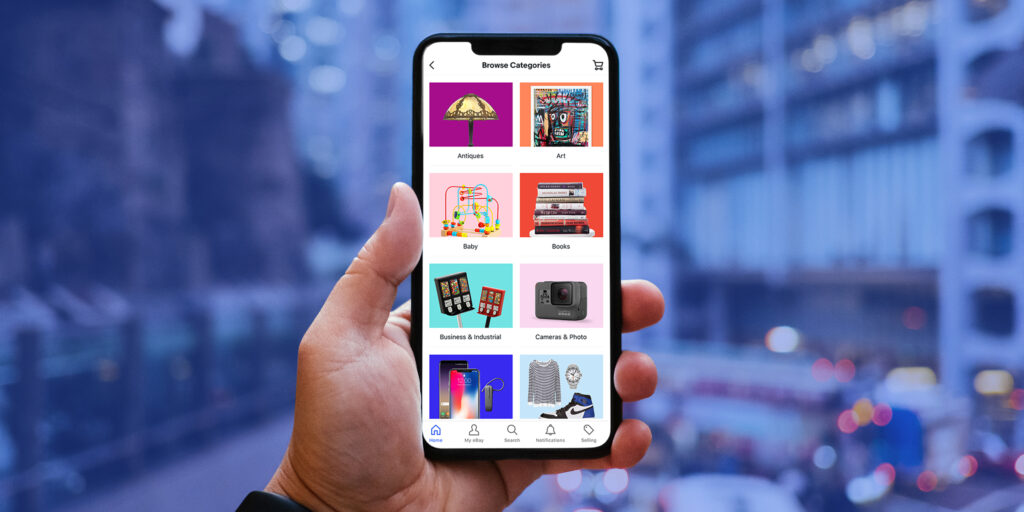 And like any other marketplace, it is full of independent sellers who are competing against each other for your money. They even have their own ads that app owners use to always appear at the top.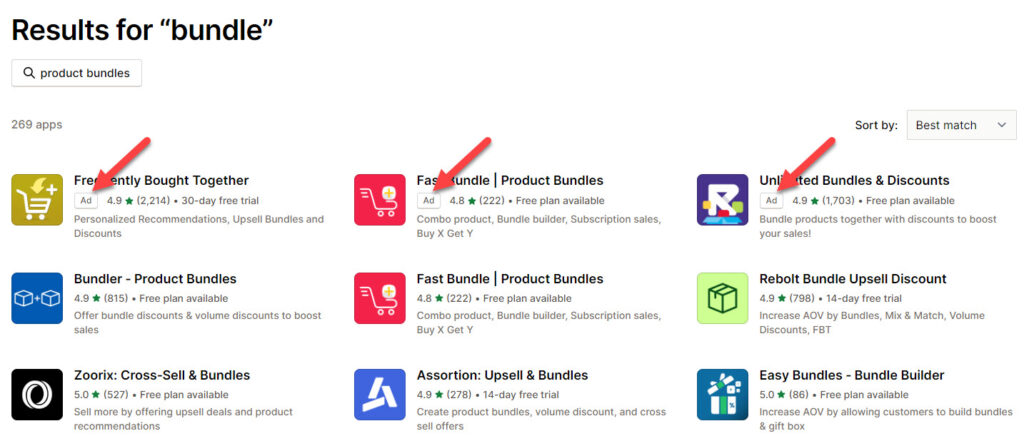 Now what this means for you as a Shopify store owner?
You will have a variety of apps that offer exactly the same service but for different prices. Your job is to choose one that suits you best and with the best price.
You may find quite a lot of apps with a free limited version that will be enough for you to begin so you won't need to pay a monthly fee and basically use the app for free.
You may get additional discounts by using public coupons you can find with a simple Google search or by contacting the support of that app and asking for a discount. Almost any service out there has available coupons and you may receive one if you just ask for one 😉
And just like that you can save a lot of money on apps by being smart and not jumping in on the first one you see on the app store.
By the way…
You should always keep the apps installed on your Shopify store at the minimum. Always focus on apps that can increase your sales and test them one by one to see if it actually makes a difference.
Installing a scarcity app, a fortune wheel app, and a discount popup app all at the same time won't be that helpful because you'll never know which one of them actually works and brings you more sales.
All it will do is just burn a big chunk of your money that could've gone towards more productive stuff like paid ads for your business.
Test these apps one-by-one and then you can really see the results each one brings and decide which ones to keep and what apps to delete.
2. Store Design Shouldn't Be Your Main Focus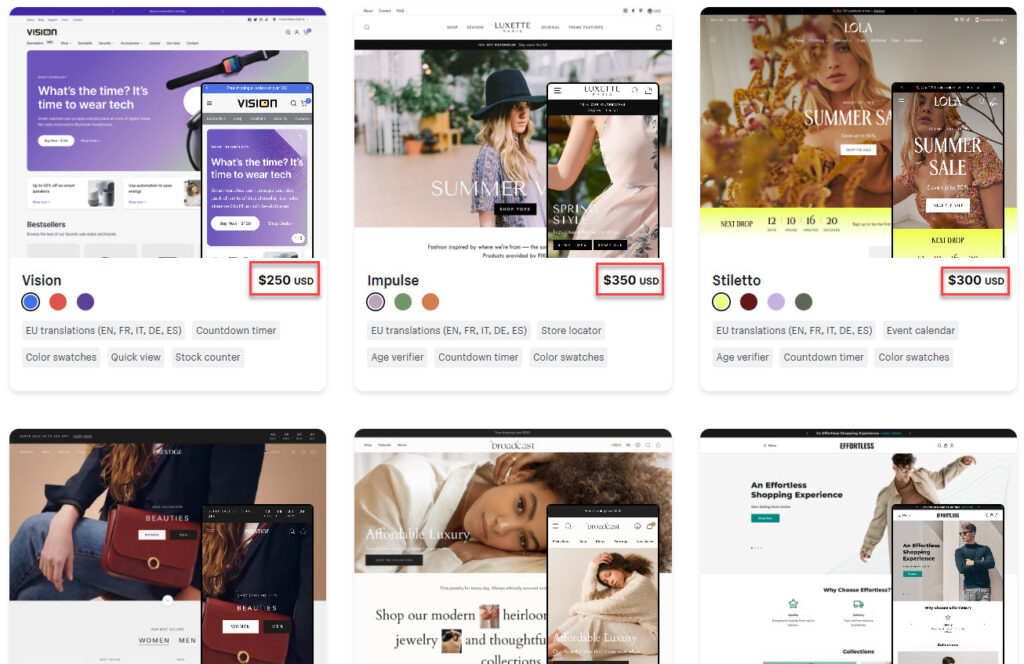 A lot of new Shopify store owners do this mistake and it costs them hundreds, if not thousands of dollars that could've been invested in more productive ways.
The mistake I'm talking about is focusing too much time and money on logo design, premium themes, and banners.
Instead of focusing on the things that matter the most like: Optimizing your store for conversions, your ads, marketing material, etc.
Now, I'm not saying that having a premium theme that costs $300 and a $400 logo is a bad thing… It can make the store look more professional and it will give you a sense of achievement that you're running a real business and not some joke website.
But is it really that necessary and do you have the budget for that?
Honestly speaking, from our own experience and from the experience of people we talk to, starting out with a free theme and a $15 logo is more than enough to get you sales on your online store.
There's absolutely no need in fancy banners and that Instagram/TikTok Reels feed you so much want on your website, but is only available on a "premium" theme, can wait till after you get sales and make actual profit.
We have actual success stories shared with us on our blog where Dropshippers made over $1.8 million in sales just by using a completely free theme and a simple logo.
If they can make these numbers with minimum costs, you can do the same as well and there's absolutely no need to spend hundreds, if not thousands of dollars on custom designs.
3. Don't Hire Any Developers For Custom Works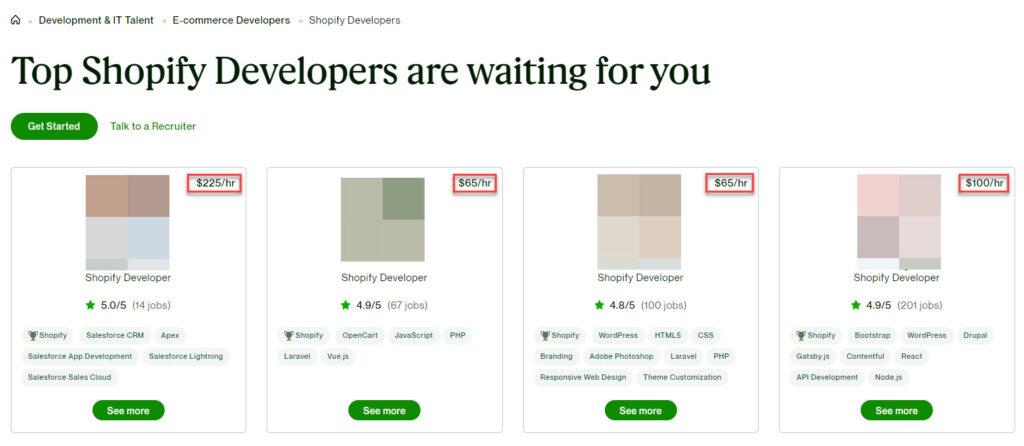 This is how it usually goes: You open your first online store on Shopify or any other platform, upload some graphics, and then after some time playing around you realize something is wrong.
The logo doesn't align exactly in the middle or it's too small on mobile which makes your store look bad. The banner you just uploaded isn't fully visible and it's getting auto-cropped. The product reviews section isn't loading and the reviews aren't visible anymore.
And so on…
Now what a lot of newbie sellers do in this situation? They look for a quick way to fix these issues by getting external help from a professional.
And this, my dear readers, can be a very expensive venture. As you can see from the screenshot above, developers aren't cheap and it will usually take at least a few hours to fix your "big" issue that is "ruining" your website.
For a $100/hour developer that works for 4 hours, you're looking at a big $400 expense that could've been better invested somewhere else.
If there's an issue on your website you should definitely look for a way to fix it, but don't rush and look for professionals to fix really simple issues for you.
A quick search on Google will most likely find you a solution to your problem – Yes, sometimes it will require from you to sit an hour or two and understand how things work, but it's definitely better than paying $500 to fix a really simple issue.
So before you jump onto Fiverr or Upwork to hire a developer for your store, take a break and just do some research online. Chances are you will find a solution and it will be simple enough for you to fix it alone 🙂
4. Test Your Store's Checkout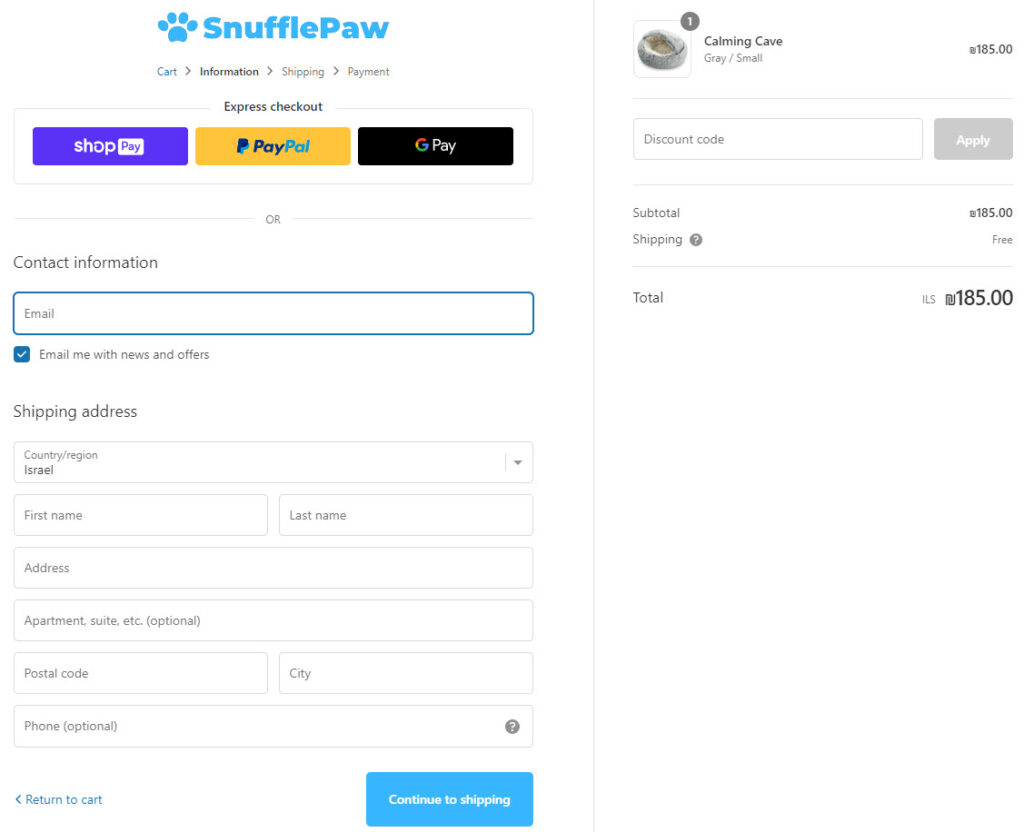 Imagine this scenario: Your store is finally ready, your ad campaigns are actively running, the video ads look fantastic, and it's already 12pm so you go to sleep hoping to wake up to some sales.
It's now morning, you wake up and brush your teeth, open your laptop just to see zero sales 😢
What's next then you ask? In most cases, a day of running traffic isn't enough to determine if the campaign is successful or not, so usually the answer is to keep the campaigns running for a few more days.
And then after 2-3 days the results are still the same… Zero sales but you already lost more than $200 on ads. This is where the brain starts to work and you wonder if everything's fine with the store before checking out everything else.
And after a quick check you realize it was a shipping issue on your checkout so no customer could actually progress past the shipping stage and get to the Payment page.
And just gave away $200 for free and maybe missed on a few sales.
Now if you wonder how stupid a person must be in order to spend so much money without realizing something is wrong with the checkout, then just look at me because this is a personal example of mine.
It happened to me in the past only because I forgot to add the fulfillment company's address I was working with into my shipping settings and this has stopped my customers from purchasing.
So before you launch your ad campaigns or make your online store go officially public, test out the checkout process to see that everything works as it should.
Use family members or friends for that test or just do it yourself – You can always set up your payment settings to manually accept them after an order was placed so don't worry about having to refund back the money.
5. Optimize Your Online Store For Conversions Before Sending Traffic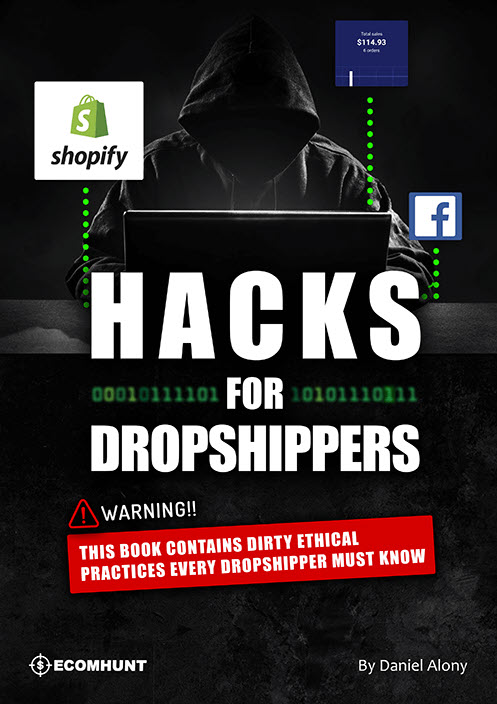 On average an ecommerce store has a 1.6% conversion rate, and if we translate these into actual sales numbers – For every 1,000 visitors there's an average of 16 orders per online store globally around the world.
It's a good conversion rate to have on your online store but unfortunately not many succeed in doing that. Especially the newbie Dropshippers that are usually too eager to launch their ad campaigns even if the store is half ready…
And it's not that they know about their mistakes and choose to drive traffic to their half-baked store. They simply don't realize what needs to be done and how the process of optimizing an online store for conversion looks like.
So instead of getting an average conversion rate like everybody else, they barely get anything and this is exactly the difference between a successful campaign and a failing one.
It may seem a bit complicated, I know… But what if I told you there's a simple way doing that with the help of an e-book that shows you exactly what needs to be changed on your Shopify store in order to optimize your store for conversions the best way possible.
And what if I told you the conversion rate will be higher than the average because this guide is suited for small online stores with a sole focus to close that sale as fast as possible.
That's right! We have it ready in our Ecomhunt e-books section so if you go there you will find exactly the guide that will turn your online store into a selling machine.
And many more guides that will show you how Dropshipping is really done so you can start your journey the right way 😉
To Sum It Up
I hope this article will help you out save money and understand what needs to be done before opening your Shopify store and pushing traffic into it.
Take your time, don't rush it, and make sure to invest money on the more important things that will help you make actual sales.
Good luck 🙂
Struggling to find good products to sell? Not sure who's your target audience? Tired of losing money on products you were sure were "winners"?
Then Ecomhunt is what you need! Find hot winning products that are added daily, spy on their ads & stores and import them into your store in 1 click and Start Selling Today!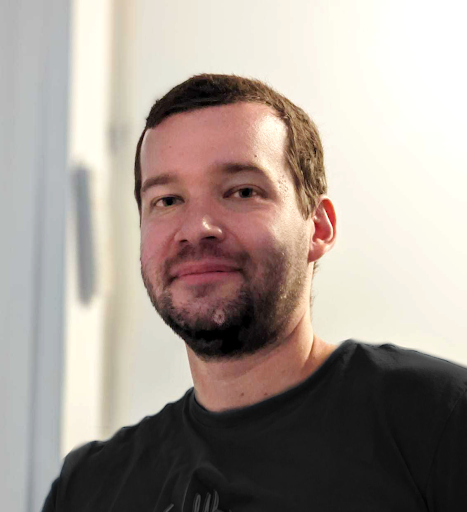 Daniel Aloni is one of the leading mentors in the Ecomhunt family. Daniel is a highly experienced Print On Demand seller with multiple 6 figures successful launches.